About Razer Kishi V2
Razer Kishi V2 - The Next Generation of Mobile Gaming
Console Quality Gaming on Your Smartphone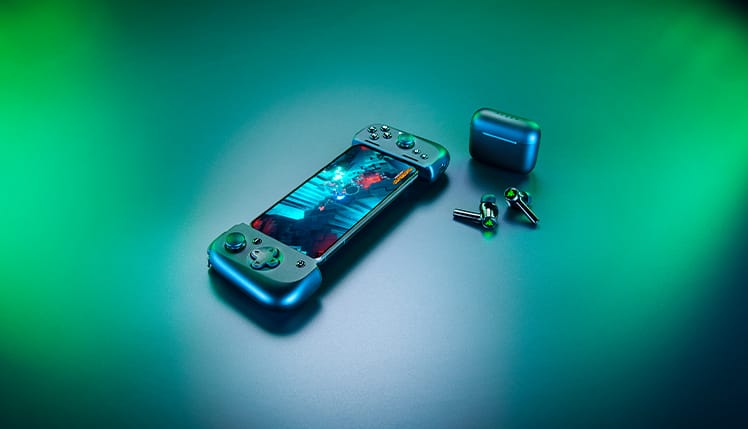 Transform Mobile Entertainment
While mobile gaming offers millions of captivating games, one issue has always been a lack of proper controls. Fortunately, the Razer Kishi V2 looks to change all that with a slick design incorporating thumb sticks with face and shoulder buttons.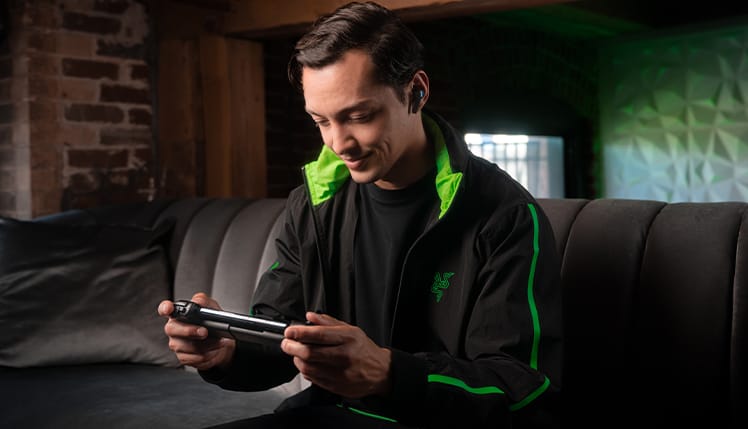 Design
The Razer Kishi V2 allows players to slide their smartphones horizontally between side-mounted controllers. An adjustable bridge piece securely holds all the most popular Android smartphones so that the mobile controller and phone become one convenient unit.
The dual thumb sticks offset each other and have the left knob higher and the right knob lower, following a familiar control layout for console gamers. On the right controller, players will find X, Y, A, and B buttons along with shoulder and trigger buttons. A directional pad, shoulder button, and trigger are on the left side. Other included buttons could be used for selecting the game menu, start button, and back function.
The striking matte black color scheme looks stylish and seamlessly complements various Android smartphones. Razer has also included the ability for passthrough charging, allowing mobile players to charge while gaming for added convenience.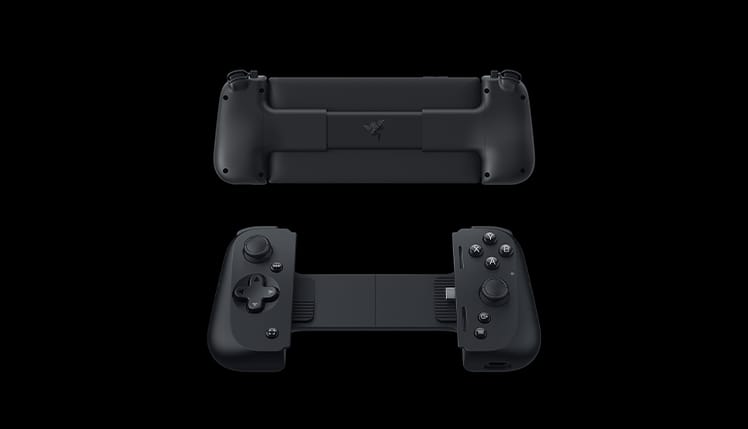 Performance
Among the advanced features of the Razer Kishi V2 are the microswitch buttons, analog triggers, and even customizable macros. Fully compatible with Nvidia's Geforce Now platform, gamers can expect to experience premium console-level entertainment in a handy portable form. The ability to stream high-quality PC and console games and the amount of available AAA and indie titles make for an extensive library of entertainment. In addition, built-in low-latency features increase responsiveness to ensure better control with less lag between a button press and on-screen action.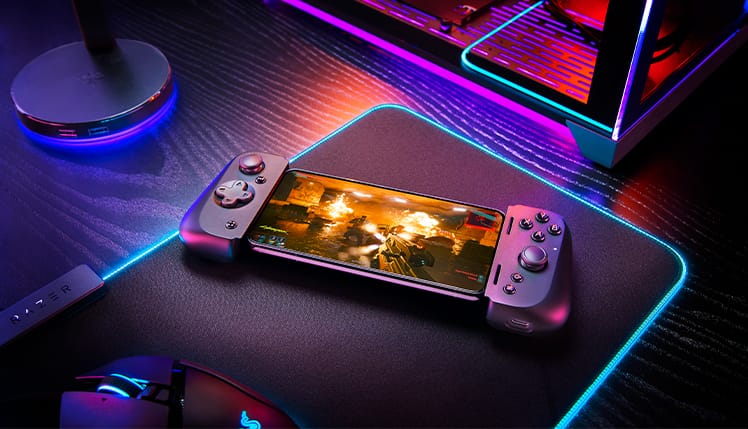 Key Specifications
Premium controls include competitive analog, microswitch, and programmable macros for intense on-the-go performance.
Low-latency technology brings the PC and console experience to a mobile platform.
Take advantage of Nvidia's Geforce Now, and stream PC and console games via the cloud or directly from the player's own devices.
The universal and adjustable bridge accommodates a variety of Android models and securely holds them in place during gaming.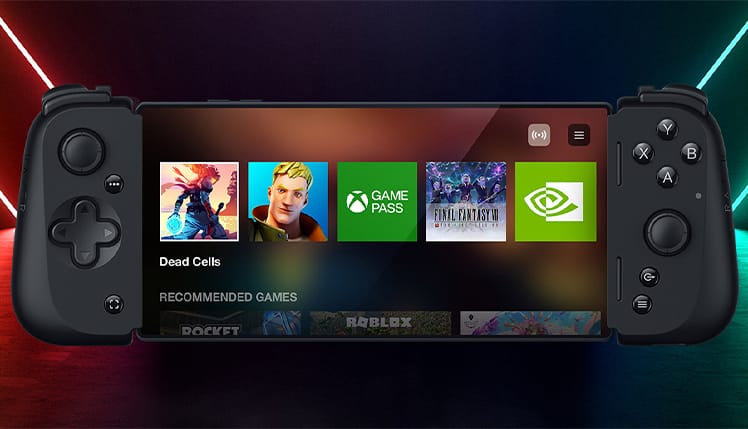 Price
Those interested in the Razer Kishi V2 can purchase it on Razer's website for $99.99. Optionally, accessories such as a charging pad, grip tape, and premium Hammerhead True Wireless Pro earbuds enhance the experience. Aftermarket mobile controllers can range in price anywhere from $24 to $99, and the Kishi V2 sits at the high end of the spectrum. However, Razer has earned a reputation for high-quality gaming peripherals and seems to have included everything in the Kishi V2 a mobile gamer would want. This product may be too costly for those who occasionally play on the mobile platform. However, this product is worth a look for gamers on the move who want to play mobile titles, PC, and console games.

The Verdict
With analog trigger design, programmable macros, and a comfortable controller layout, the Kishi V2 transforms mobile gaming. Going further, Razer included low-latency technology to remove unwanted lag from ruining the experience. While at the top of the price scale regarding mobile controllers, Kishi V2 opens up a whole new world of AAA gaming titles from multiple platforms to the smartphone. Those who travel frequently and miss their home PC or console may want to consider this new product from Razer.

The Pros
Robust, premium quality design for lasting performance.
Pass-through charging option.
Compatible with a variety of Andriod smartphones.
The Cons
It May require users to remove their smartphone case before use.
Lack of support for some gaming titles.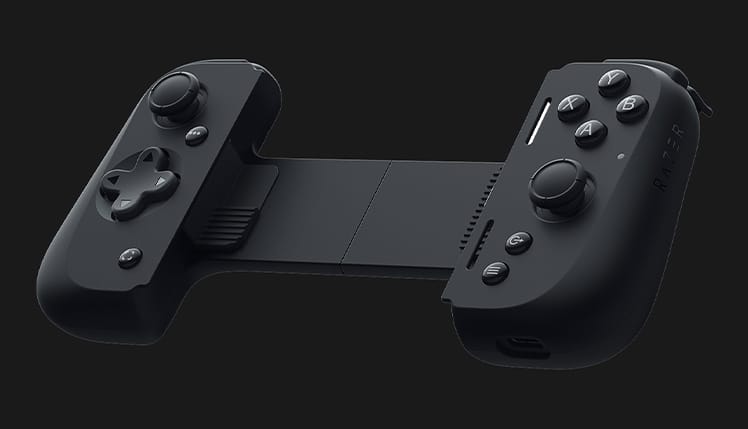 TL;DR
While on the pricey side of mobile game controllers, the Kishi V2 proves to be an impressive addition to the mobile gaming sphere.