About 8BitDo Pro 2 Bluetooth Controller
8BitDo Pro 2 Bluetooth Controller - Sleek, Retro, Built for Performance
Professional Control with Enhanced Features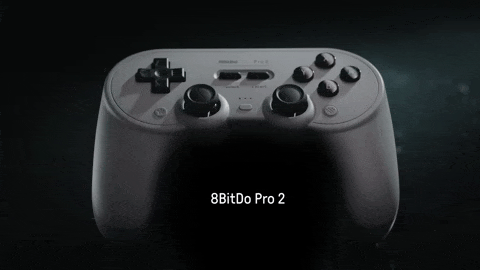 Competitive Performance at a Bargain Price
There are a lot of controllers on the market, but for gamers looking for one that is both high-performing and affordable is slim. Gaming accessory developer 8BitDuo has designed several controllers that meet these needs. With the 8BitDo Pro 2 Bluetooth Controller, everything from the build to the performance has been tailor-made for serious gamers. With customizable button mapping and macros software, players can utilize the 8BitDo Pro 2 to take on the toughest competition.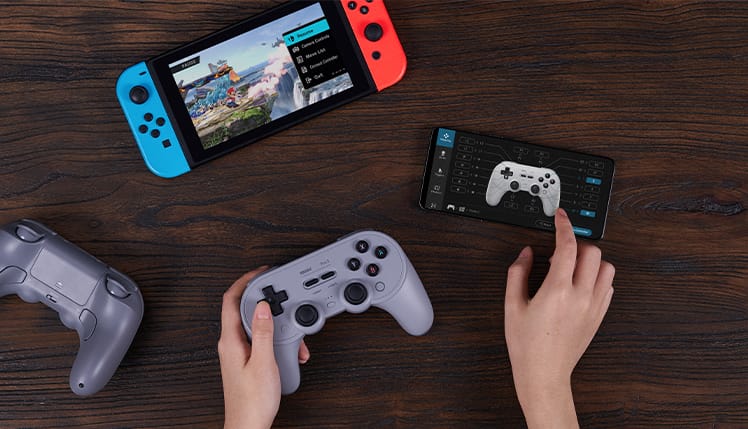 Design
The 8BitDo Pro 2 Bluetooth Controller offers a familiar controller layout with dual analog sticks, a directional pad, and X, Y, B, and A buttons. The controller also includes shoulder and pro-level trigger buttons on the backside for furious competitive action. One of the exciting features of the Pro 2 is the 4-way Mode Switching option which allows gamers to select from different devices and connect instantly. Players can choose a smoke black or translucent purple color scheme that should satisfy a wide range of tastes. With a sturdy and premium feel, the design of this Bluetooth controller enables players to handle intense competitive games with ease.
Performance
One of the defining characteristics of the 8BitDo Pro 2 Bluetooth Controller is customization. Not only can players map button functions, but they can also tweak the analog sticks and trigger range. Players can utilize the 8BitDo Ultimate Software and adjust sensitivity, create macros, save multiple profiles, and set vibration options if a game calls for enhanced precision. The makers of the Pro 2 were careful to construct a controller that offered plenty of features but, most importantly, felt good to use. Studying the many generations of controllers that came before it, Pro 2 takes the best aspects from past controllers and recreates them. The D-Pad, for example, has been modified so that it sits in the sweet spot, not too stiff and not too mushy. The result is a controller that feels natural and comfortable for the best gameplay experience.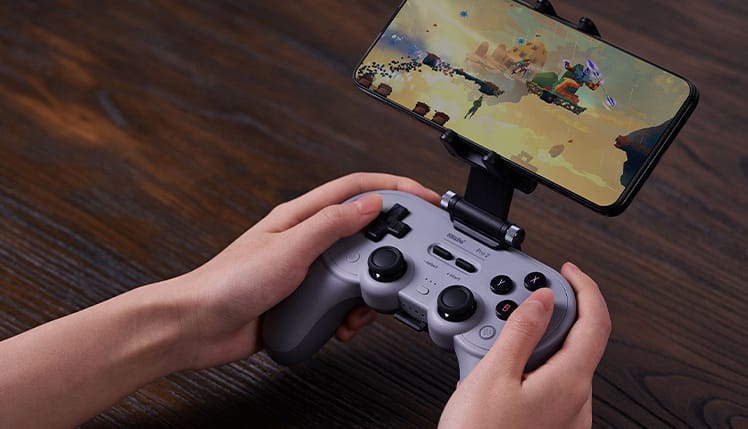 Key Specifications
The enhanced grip allows hands to remain engaged around the controller even when the action gets intense.
Ergonomic design allows players to interact with premium back buttons without leaving the thumbstick.
8BitDo Ultimate Software allows for enhanced customization of button function, sensitivity, vibration, macros, and profiles.
Save up to three custom profiles and switch between them instantly.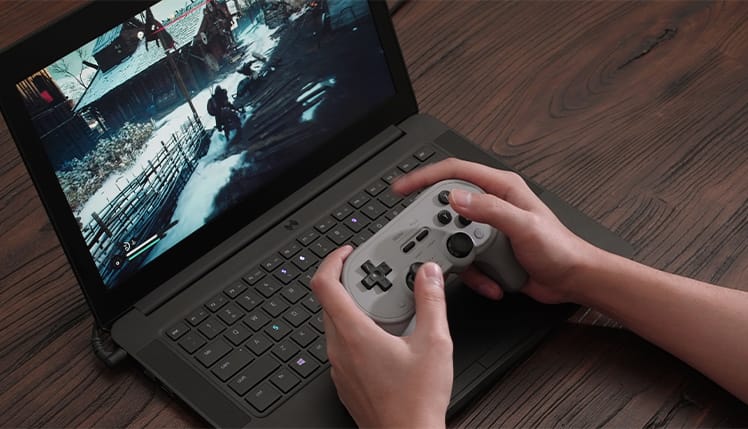 Price
One of the most surprising aspects of the 8BitDo Pro 2 Bluetooth Controller is the price, considering the build quality and included features. Available to order on the 8BitDo Shop, Amazon.com, and Best Buy, the Pro 2 retails for only $49.99. With other comparable Bluetooth controllers costing as much as twice that price, the 8BitDo Pro 2 is worth looking into for competitive gamers on a budget.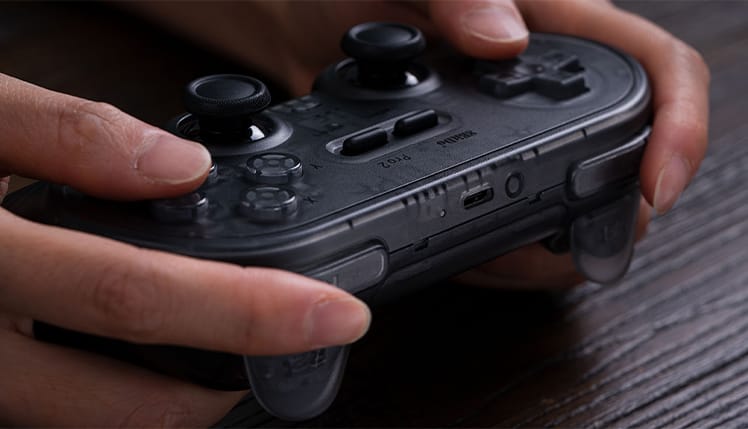 The Verdict
For a dedicated gamer who needs pro-level performance, the 8BitDo Pro 2 Bluetooth Controller is a high-quality option with plenty of value. With buttons that feel great and powerful customization software, this Bluetooth controller has much to offer gamers in the competitive space. Many Bluetooth controllers either suffer from poor build quality and performance or require a costly investment. However, the Pro 2 combines enhanced performance, solid construction, and advanced customization at a reasonable price.
The Pros
Pro-level back buttons
Customizable button mapping and sensitivity settings
Save multiple controller profiles and instantly switch them
4-Way Mode Switching for quick connection to a variety of devices
The Cons
The vibration function is not available on some devices
Not every device supports the analog shoulder buttons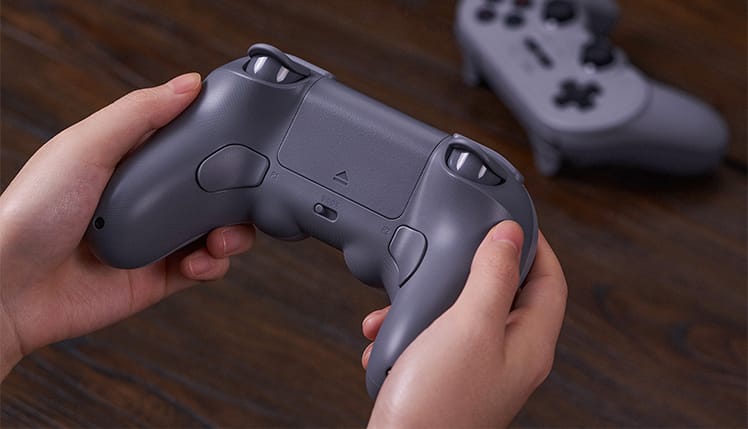 TL;DR
With an inexpensive price tag, the 8BitDo Pro 2 Bluetooth Controller offers a competitive level of features, customization, and build quality for experienced gamers.