About Leviathan V2
Razer Leviathan V2 - Upgrade the Gaming Audio Experience
A High-End Sound Bar Worth the Price Tag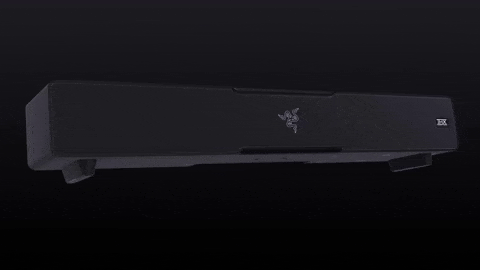 Graphics Are Only Half the Experience
With Razer's Leviathan V2 Soundbar and Subwoofer, gamers can feel more connected to their favorite games as they've never heard them before. Multiple audio drivers, powerful bass, and stunning RBG illumination transform any space into something special.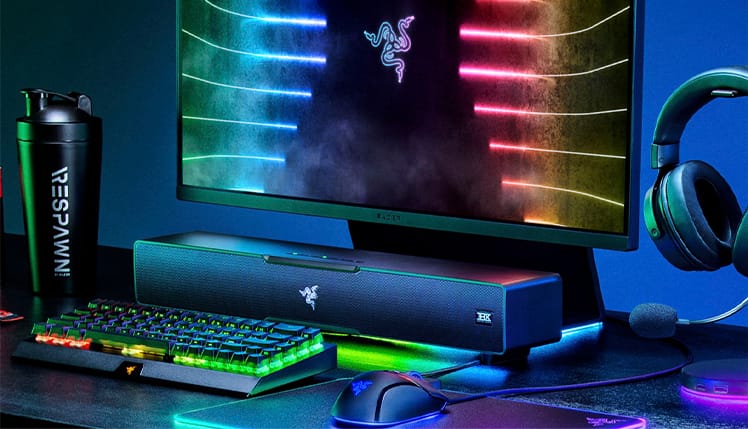 Design
The Leviathan V2 soundbar sits comfortably underneath the monitor and stretches out to a length equal to the average keyboard. This convenient desktop-size design allows for big sound without crowding or cluttering the gaming space. Controls are located in the top center of the unit and allow for settings and volume configurations. Quickly select the audio source, enable Bluetooth, and power the unit on/off with the onboard buttons. Even though the Leviathan V2 is an audio component, it still overs some visually striking RGB lighting to help add to any desktop. Vibration-reducing detachable feet offer more options for steady placement and ideal audio performance.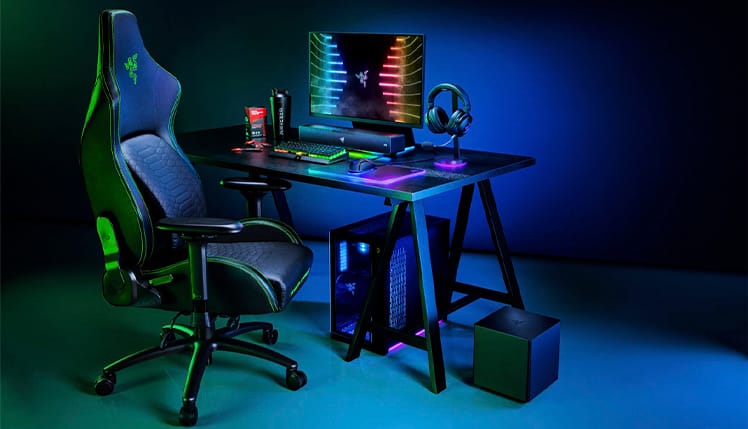 Performance
With 7.1 surround sound and THX Spatial Audio technology, the Leviathan V2 brings gamers closer to the action than ever. With THX, the Leviathan V2 can place specific sounds throughout the room, allowing gamers to pinpoint the direction of in-game effects like gunfire. For first-person multiplayer games, this technology could prove helpful in determining the enemy player's location. Two full-range audio drivers provide crystal clear high and mid-range tones that accurately fill the space with sound. The Subwoofer replicates low tones without becoming too muddy and overwhelming.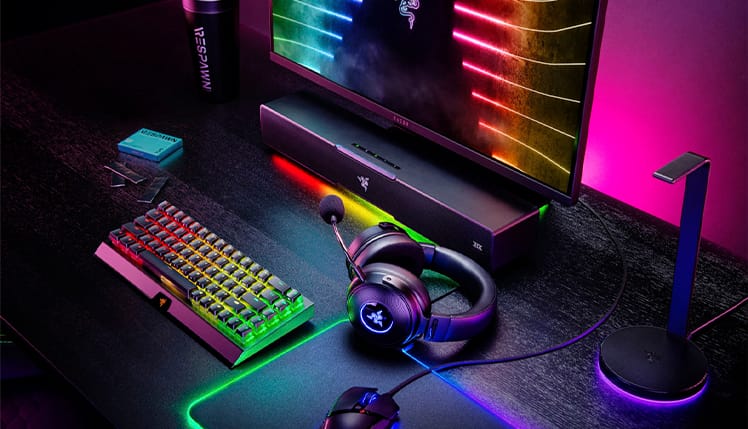 Key Specifications
Bluetooth 5.2 allows for other sources like a smartphone to take advantage of the big sound of the Leviathan V2.
Convenient software options like Razer Synapse offer gamers a straightforward way to customize the RGB lighting effects.
With Razer Chroma RGB technology, gamers can tweak and adjust up to 18 lighting zones.
7.1 Surround sound accurately replicates each channel providing a 360-degree audio experience.
Two premium audio drivers provide powerful and crisp performance for gaming, music, and movies.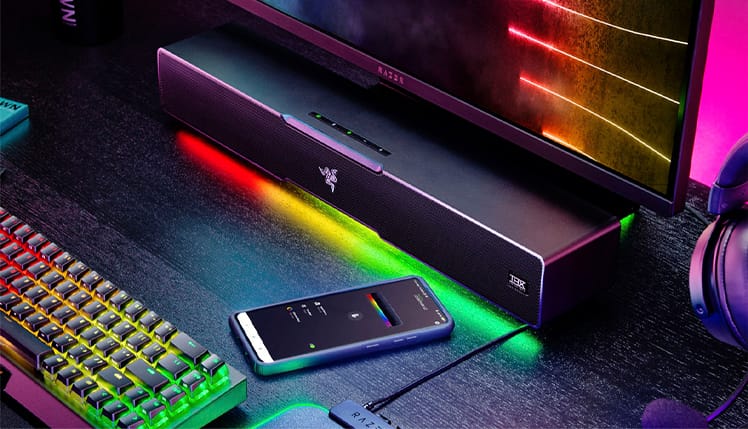 Price
The Razer Leviathan V2 is available from Razer's website at a listing price of $249.99. Traditional home-theatre soundbars can range anywhere from $75 to as much as $799 or more. However, the cost of the Leviathan V2 sits in a sweet spot that ensures high-fidelity audio performance that won't break the bank account. With a unique compact form factor, gamers aren't likely to find another all-in-one unit that fits so nicely on the desktop.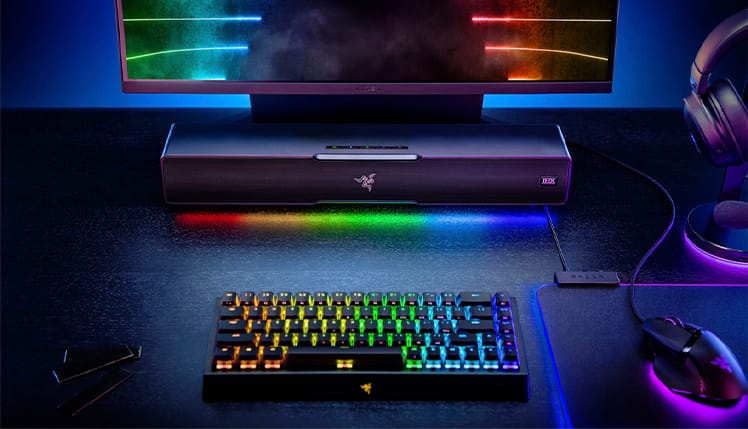 The Verdict
With a reasonable price tag and compelling features like THX and 7.1 Surround Sound, the Leviathan V2 is an excellent choice for gamers looking to upgrade their experience. The compact size fits perfectly underneath most monitors and even offers flashy RGB lighting to enhance the space. For those gamers who want to put down their headsets and enjoy gaming, music, or movies with friends, the Leviathan V2 is an easy choice.
The Pros
Designed specifically for a gaming space.
Multiple drivers for premium audio reproduction.
THX technology places gamers into the game with spatial 360-degree audio.
The Cons
It may need some fine-tuning, depending on the source.
No RGB on the Subwoofer.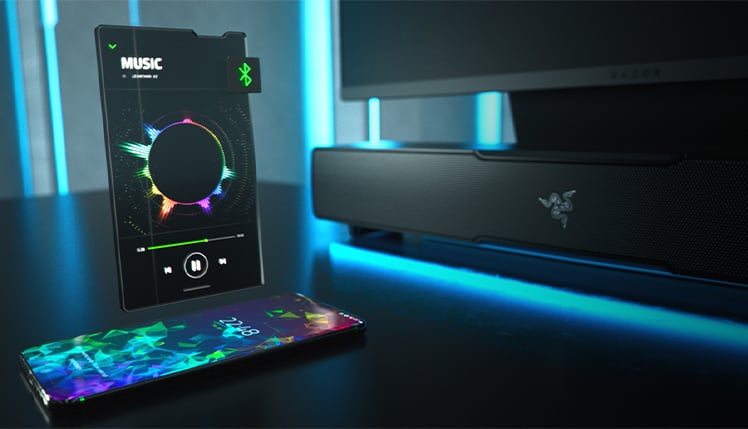 TL;DR
The Razer Leviathan V2 is an excellent audio option for gamers who want to experience THX and a product that will easily integrate into their existing setup without the high price tag.