About Backbone One
Backbone One - The Next Evolution in Portable Gaming?
Play All Your Favorite PS, Xbox, and PC Games Anywhere!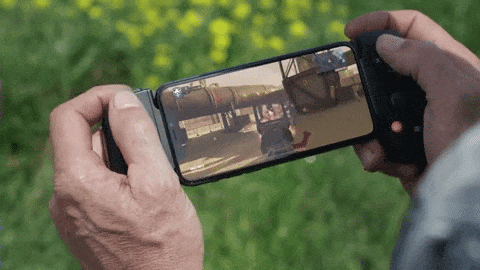 Smartphone Transforms into Gaming Console
Gaming on the PlayStation, Xbox, or PC offers hours of entertainment with the latest and greatest titles. The downside is that once you leave your house, you can't take it with you, or can you?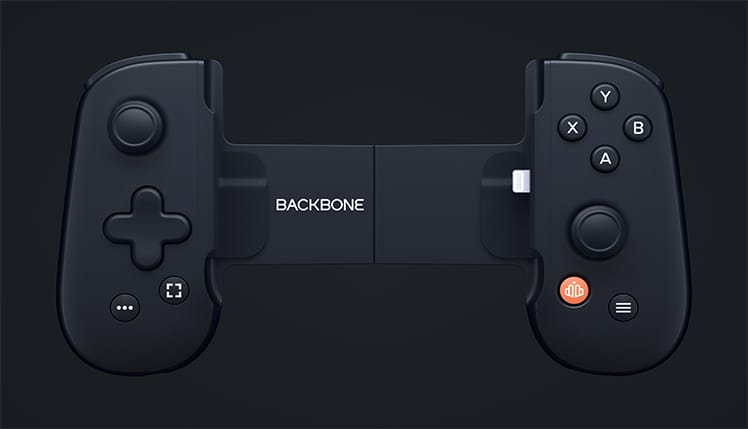 Backbone One – Design
The innovative Backbone One is a specially designed mobile gaming platform that fits around your smartphone. Slide your smartphone into the Backbone One, and suddenly you have two comfortable controllers on either side of your mobile device. The unique hardware provides a base that connects two handheld controllers and supports your phone in the center. With dual thumbsticks, a directional pad, X, Y, B, A buttons, and more, you'll easily be able to jump into the most popular games without issue. The Backbone One also features two shoulder buttons on each side, a menu button, and a dedicated button for video and screenshots.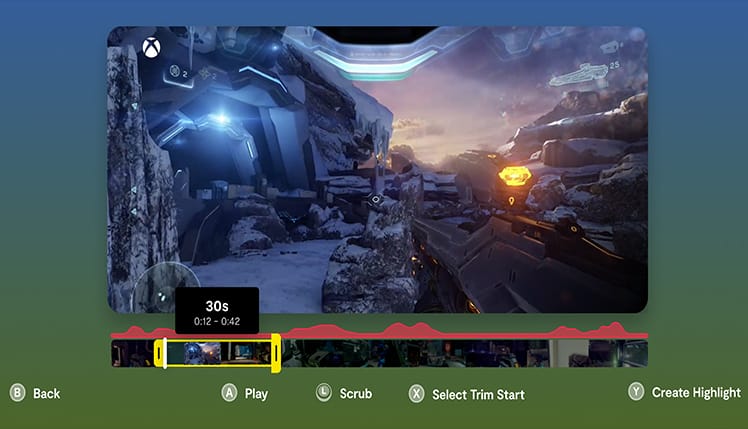 Backbone One – Performance
The Backbone One makes setup simple by prompting you to download the Backbone One app upon connecting your phone. With this app, you can keep everything in one place with easy access while on the go. PlayStation Remote Play, Steam Link, and Xbox Remote Play are just a few of the options you have with Backbone One. Even better, there is little to no latency when using this platform to play major game franchises. For first-person shooters like Call of Duty Mobile, you can tweak the sensitivity settings and customize the Backbone One control scheme to suit your playstyle.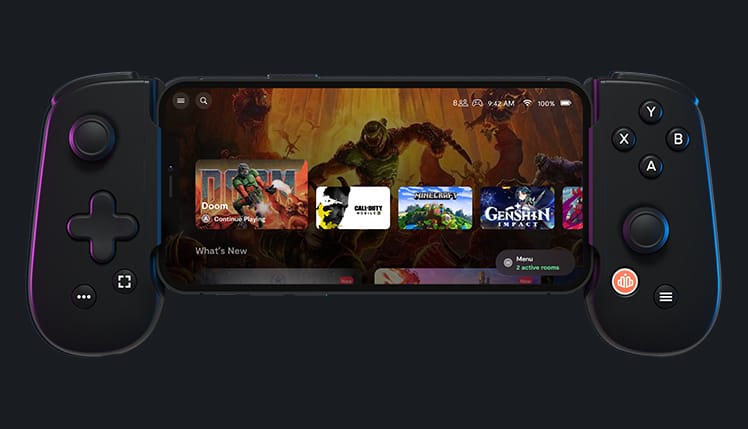 Backbone One – Key Specifications
Compatible with iPhone iOS 13 or later.
Backbone One doesn't have a battery and only uses small amounts of power from your iPhone.
Record high-quality screen captures with 1080p at 30fps.
Extremely low latency for a seamless and responsive gaming experience.
3.5mm headset jack compatible with any headset with or without a microphone.
Lightning connection passthrough allows for iPhone charging during use.
Very lightweight at only 4.87 ounces.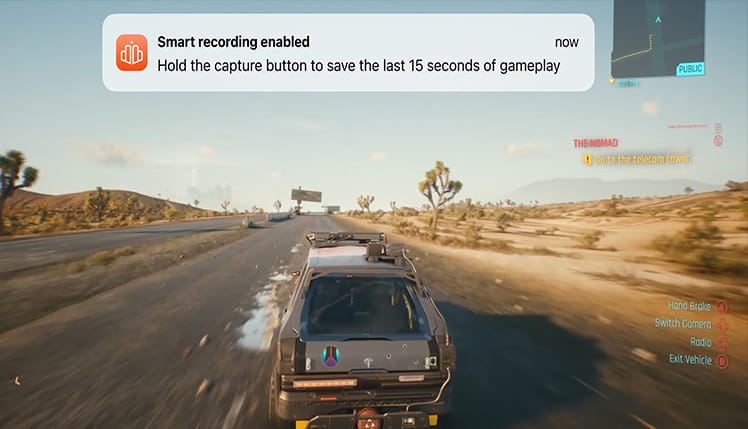 Backbone One – Price
The Backbone One is retailing for $99.99 in the US, and considering the benefits, it is something gamers shouldn't pass up. With super-low latency, a well-made hub app, and access to nearly every major gaming title, the Backbone One is huge news for the mobile gaming sphere. The controller feels natural and comfortable in your hands, with almost every button you'd find on a console included. The materials are sturdy, with a headphones jack and Lightning connection passthrough for extra convenience.
Plus, if you are a new Xbox Game Pass member you will receive the first 3 months free with your purchase. **Note: this is a limited-time offer.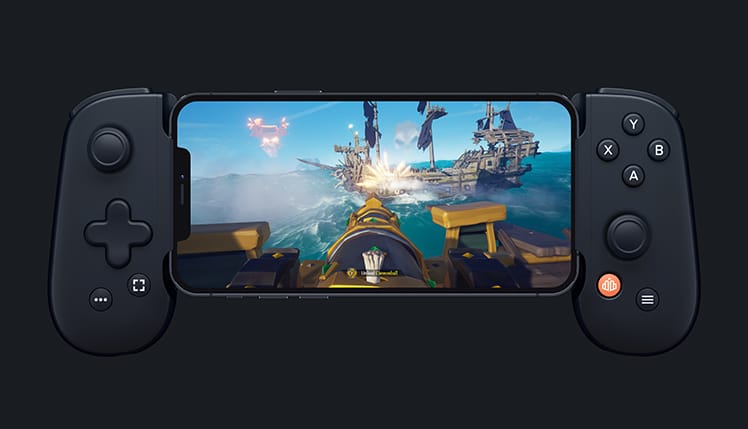 The Verdict
While currently only available for iPhone, Backbone One creates a compelling reason to return to mobile games. It can be challenging to find the time to play newly released console and PC titles when the only option is the living room. Conversely, mobile games have never captured the same feel as home console gamers have come to expect. Backbone One innovates in the one area mobile gaming has suffered, and that's with latency and controls. By creating a responsive platform and ergonomic controller that forms around your smartphone, Backbone One has succeeded in reducing the gap between home and mobile gaming. In fact, many gamers report forgetting they were playing games on their phone altogether. With the convenience of the Backbone One app gathering all your games in one place, it's easy to take advantage of Xbox Remote Play, Steam Link, and more seamlessly.
The Pros
Take your favorite games anywhere.
Reduced latency for responsive gameplay.
Ergonomic and lightweight controllers integrate into your iPhone.
Screen capture high-quality 1080p gameplay at 30fps.
Built-in headphone jack with Lighting connection passthrough.
The Cons
Not yet available for Android smartphones.
You may need to calibrate the analog sticks to mimic the console feel.
Smartphone sizes vary, so Backbone One doesn't provide a custom fit but still holds the device securely.
Some buttons feature a slight wiggle or movement to them.
The price point of $99.99 may turn off some from purchasing.
TL;DR
The Backbone One is an exciting upgrade for mobile gamers, and even though it's only compatible with iPhone at the moment, it looks to blur the lines between console, PC, and mobile gaming.