About Razer Viper V2 Pro
RAZER VIPER V2 PRO - Take Gaming to the Next Level
A High-Performing Gaming Mouse Perfect for Any Competitive Esports Player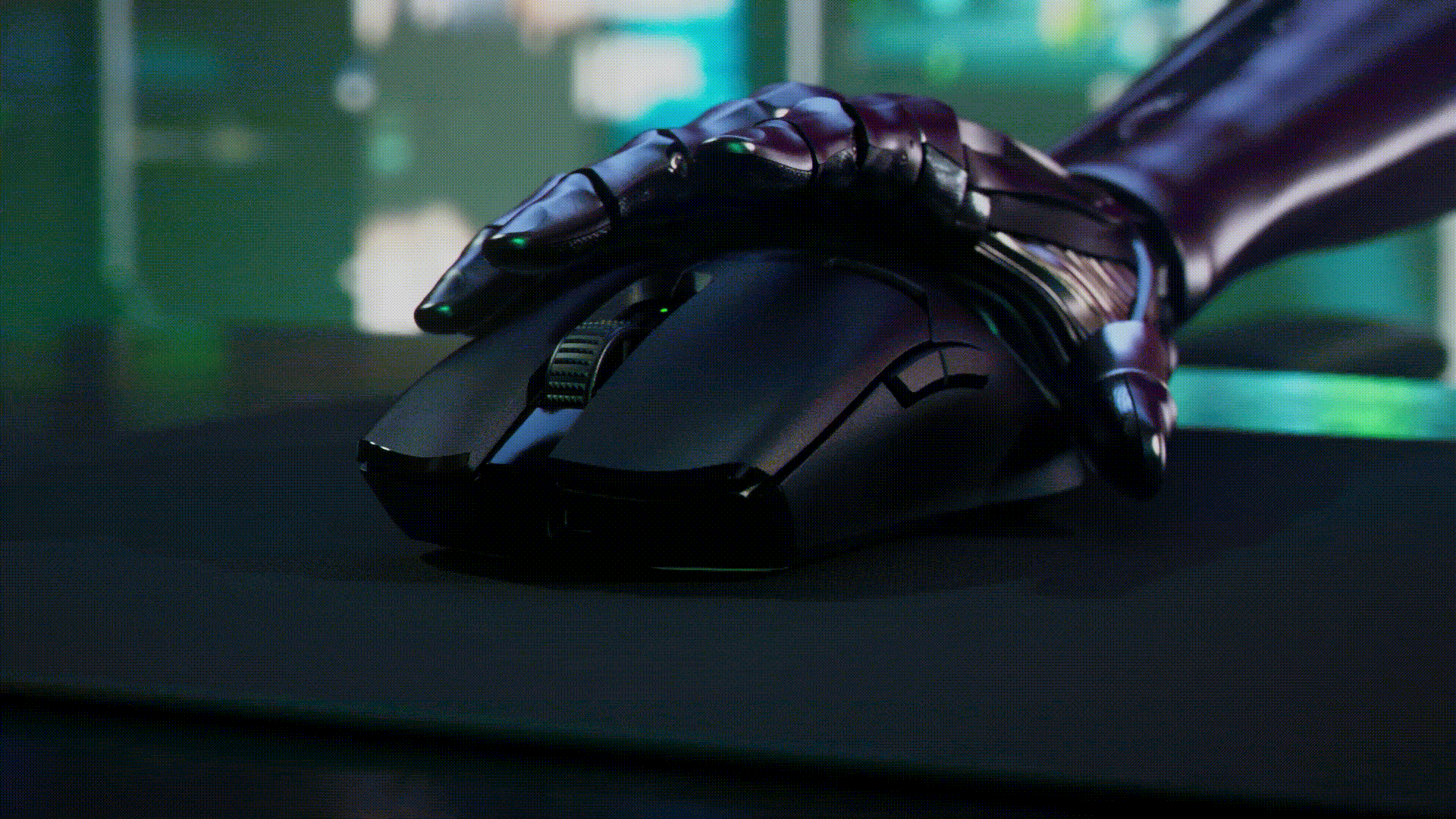 Welcome to Esports Performance
With the Razer Viper V2 Pro gaming mouse, players receive the benefits of a wireless and wired experience without sacrificing performance. Take advantage of the robust battery with around 80 hours of life at 1000Hz while wireless.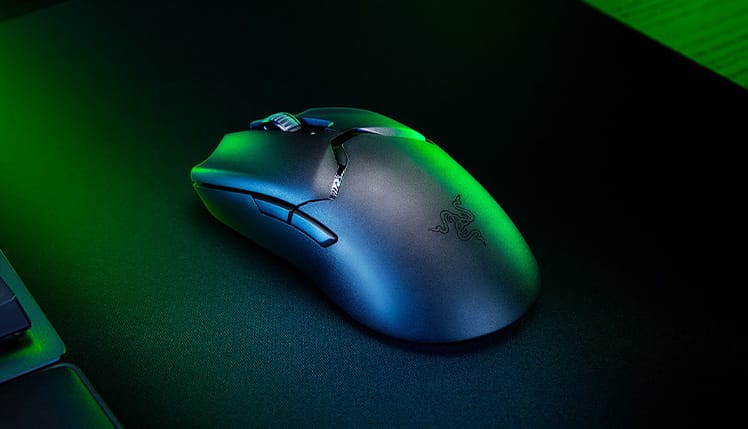 Design
To increase performance, Razer trimmed down the Viper V2 Pro from 74g down to 58g. This weight reduction creates an unbelievably lightweight mouse that helps improve the player's ability to react quickly in-game. The Viper V2 Pro is the premier Esports mouse coming from Razer, and therefore non-performance-oriented features like RGB lighting are absent. The contoured shape of the V2 Pro allows the hand to sit comfortably and enables long gaming sessions without undue fatigue. In addition to the right and left top buttons, players can also experience the smooth and tactile mouse wheel. The thumb rests nicely along the side and within reach of two well-placed buttons that customize for optimal control.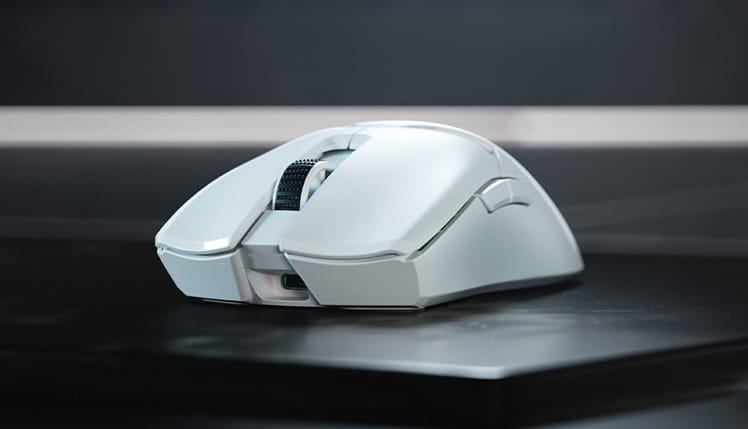 Performance
Esports mice need to excel in precision and responsiveness, with the V2 Pro being no exception. The technology built into this mouse includes a Focus Pro sensor that uses 30,000 dots-per-inch and is only available from Razer. Regarding speed, players can expect the V2 Pro to achieve 750 inches-per-second speeds and a maximum acceleration of 70g. Running at 1,000Hz, the V2 Pro communicates its position with consistent precision ensuring competitive gameplay without performance issues. The overall accuracy of the V2 Pro is an impressive 99.8% making this mouse a preferred staple among professional gamers.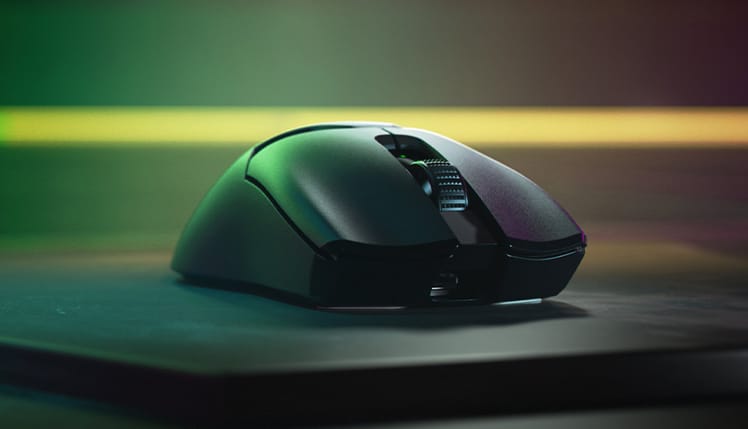 Key Specifications
Streamlined design offers gamer's a mouse that weighs only 58g, ensuring less fatigue and faster responsiveness.
Additional options for V2 Pro include back grips that help create a more snug fit to the hand if desired.
80 hours of wireless battery life help extend the game time and are ideal for Esports tournaments.
Razor has included some advanced options that allow the mouse to perform on surfaces like glass and even customize how far above the surface a click will register.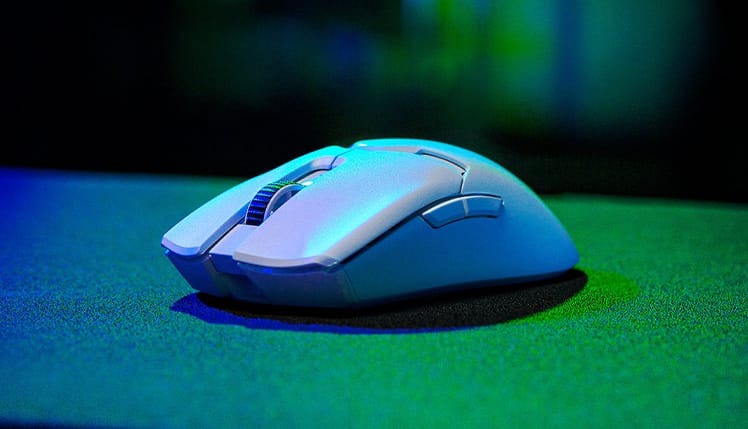 Price
While there are many mouse options for far less, players get what they pay for when it comes to competitive gaming. The Razer Viper V2 Pro sells for $149.99 on Razer's website. Given the high-performance features and design of the V2 Pro, the higher price point isn't a surprise, although it may be too much for the average gamer to spend on a mouse. This mouse is an excellent investment for those into competitive multiplayer and Esports competitions, with a positive rep among elite players.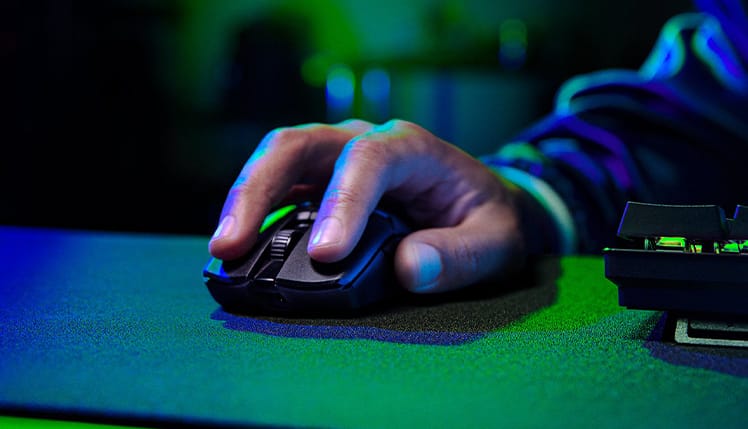 The Verdict
The core demographic of the Razer Viper V2 Pro is Esports players and those avid enthusiasts who want to experience high-end performance. The lightweight, extended battery life and Focus Pro sensor technology can transform a player's experience but at a higher cost. This product likely won't appeal to more casual gamers who are used to spending sub $50 prices for PC peripherals.

The Pros
Super lightweight.
Long 80-hour battery life.
Focus Pro sensor for advanced precision.

The Cons
High price point.
Improved performance comes at the cost of visual features like RGB.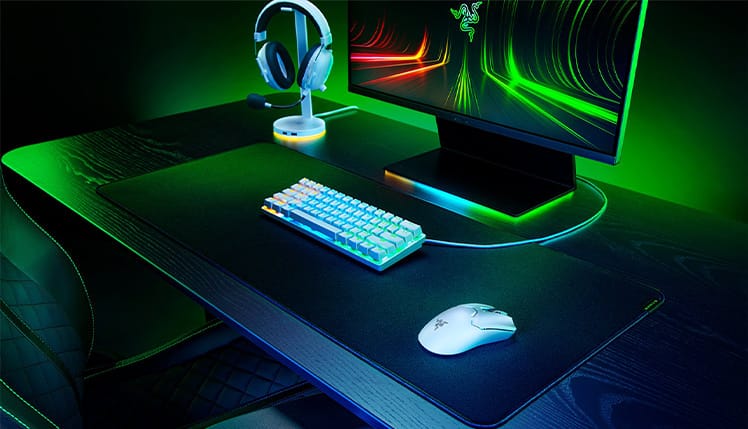 TL;DR
The Razer Viper V2 Pro is an excellent high-performance mouse for Esports that offers enhanced precision, movement speed, and battery life but comes with a high price tag.