About Halo Infinite
Halo Infinite - A Fun Beta Multiplayer With Challenging Issues
Proof That Halo Is Best Played With Friends
The Franchise That Saved the Xbox Gets a New Installment
Halo Infinite is the sixth installment in the popular FPS franchise derived from a collaboration between 343 Industries and Xbox Game Studios. Both long-time Halo fans and newcomers can continue Master Cheif's story on their Xbox One, Xbox Series X, or PC (with the ability for cross-play). For now, we are reviewing the open beta multiplayer version on PC. For now, we are reviewing the open beta multiplayer version on PC. Stay tuned for the full game and console release on December 8, which is likely one of the biggest video game releases of the year.
Use Your Guns to Kill the Armed Enemy Team
Halo Infinite is the sixth installment in the Halo franchise and the third in its "Reclaimer Saga" subseries. The story starts where Halo 5: Guardians left off. Players can walk in the shoes of Master Chief or customize a Spartan soldier. Players are tasked with either gunning down The Banished or assisting in completing mission objectives while exploring the Halo ring. If you know anything about the FPS franchise at all, the concept is nothing new here.
Concept Rating: 3/5
Improved Performance
Halo Infinite is a game with visual and aural offerings on par with contemporary and next-gen hardware. The 4K graphics look crisp and polished compared to the initial footage when Xbox Game Studios announced the game in 2018.
Graphically, the only negatives come down to lag. Games like Halo Infinite call for a certain level of precision. You should be able to land a hit on a moving target, but this proves to be a challenge in the current version of the game. When even a top-end internet connection struggles to keep up with the opposition, often making you slow enough that the enemy can zip out to clear their objective and pop back into place for the headshot, you know you have a problem on your hands.
Things look and sound great so long as your PC is up to the task.
Regarding the in-game audio, some issues have presented themselves. However, they are the sort of issues you expect from a beta release, like separate lines of AI dialogue overlaying atop one another. These minor bugs are addressed regularly and will hopefully improve upon the game's full release.
Graphics & Audio Rating: 4/5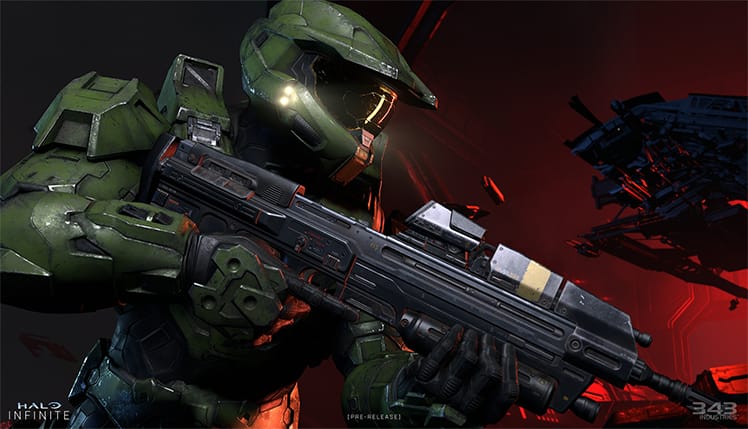 Grab Your Guns, Capture the Flag and End Those Lives
You customize your own Spartan character's design, either to suit your style or sync up with your team and go about completing the various gameplay modes, some of which are objective-based, like capture the flag, yet others are all about racking up the most kills, either on your own or as a team. All of the familiar weapons and vehicles are back and they handle just as well as you remember.
Fragmentation, Highpower, and Deadlock are the best maps for most game modes, with the first and last being ideal reminders of those old Halo multiplayer maps.
Every sequel needs to innovate and Halo Infinite achieves this with its ability system. Even with all of the returning weapons and new spins on them, there is something very satisfying about getting a grappling hook to elevate your combat options to an entirely new level. My only critique here is that the abilities are so good that it is a crime that the mobility-related ones aren't available to all players out of the gates.
Gameplay Rating: 5/5
A Wild Warning Shot Precluding a Barrage of Fun
My time with this game was fun when I could get it to work. One must remember that this is still a beta and all of the potential fun of this game only brings it so far when your fight is also with the game's netcode. Fortunately, the fact that this game is a beta means that 343 still has a few weeks to put some more polish on their coding and refine or balance issues like ability distribution and lag.
Replay Value: 5/5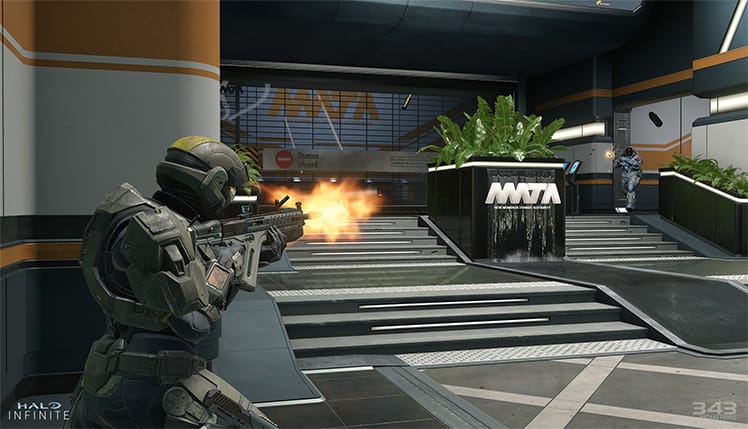 TL;DR
Although it displays some minor faults, Halo Infinite has become the best game in the series so far.