About Fortnite
Fortnite – Chapter 3, Season 1 – Spider-Man Meet Santa
Swing Into a Chaotic Winter Wonderland on a Flipped Map
A New Chapter Awaits
Fortnite has maintained popularity since Epic Games launched the battle royale game back in 2017. Near the end of 2021, they launched the latest update: Chapter 3, Season 1.
Console and PC players that may have taken a break from the game dived back in to check out all the new features from different skins, challenges and quests, game mechanics, and a cool new "flipped" island map that brings new areas to enjoy.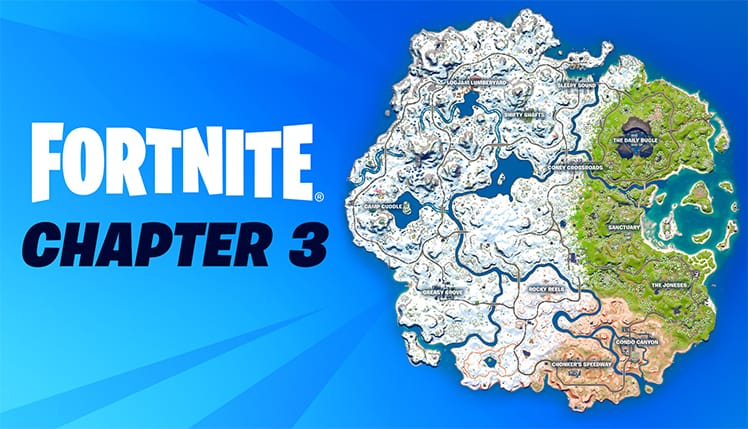 Superheroes and Santa Take Over
The first season of this new chapter blended a variety of themes. For one thing, the island's been turned upside down, so there's much to uncover in terms of the landscape.
Also, Marvel fans will instantly notice the new Spider-Man theme. There are several Spidey skins to play around with in addition to the launch of Tom Holland's "Spider-Man: No Way Home" look. Even Zendaya gets to come back to Fortnite with a new skin this time as MJ. There are some other fun additions like Boba Fett, Cobra Kai, and some sweet Matrix themes from a glider to emotes.
A large part of Season 1 though has been Winterfest. This goes hand-in-hand with the winter side of the map, but there were also free rewards during the entire event in the form of presents. These gave some cool skins, gliders, and more. As for the flipped map, players get several new locations to explore.
So, Chapter 3, Season 1 certainly started at a good pace for players that eagerly needed something new to enjoy about the game.
Concept Rating: 4.5/5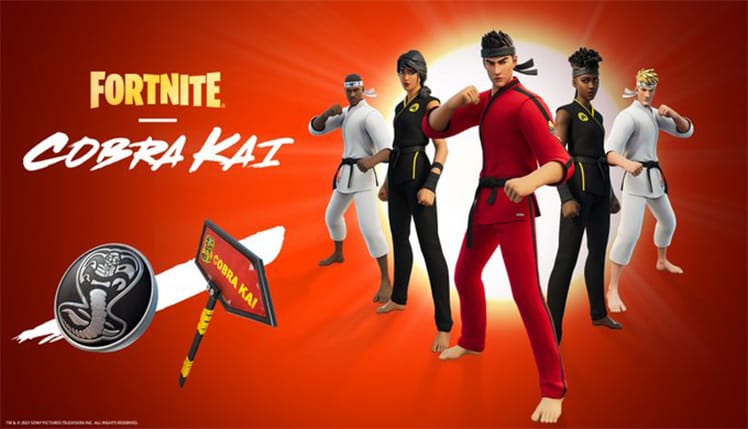 Same Look, Different Theme
Nothing much has changed in terms of graphics with Fortnite. The bright, colorful, cartoon-like style remains true to the heart of the game. However, the start of this new chapter did bring some pretty cool new skins to try out.
For all you Peely lovers out there, you could have snagged yourself a Frozen Peely skin that blends perfectly with the cool winter weather. Even a part of the map snowed over to fit with the season at hand.
What stands out are the 10 new POIs (points of interest). They stick with a Spider-Man theme for one location as fans will love to check out The Daily Bugle.
If you've been playing Fortnite since Chapter 1, then you'll feel that good-ole nostalgia hit when you land in Shifty Shafts and Greasy Grove.
Graphics & Audio Rating: 4.5/5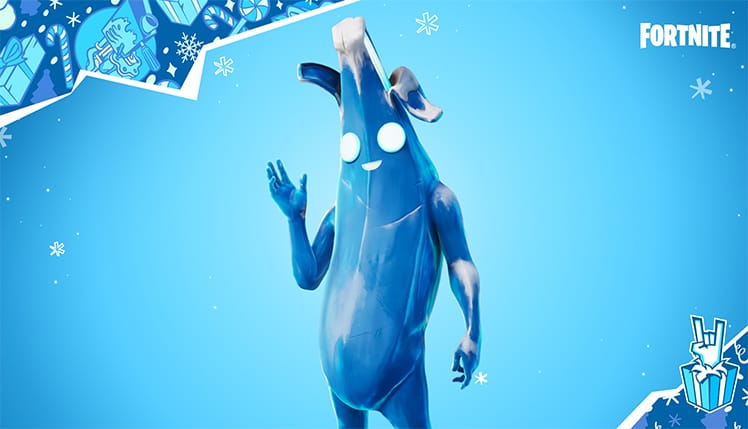 Finally, Some New Mechanics
It's easy for Fortnite to get repetitive. That could be why some players simply stopped jumping into the game. But with Chapter 3, Season 1, Fortnite has finally brought us something new to mess around with.
You can now slide around the map. Not only that, but you can shoot while sliding. This is a great way to change up your combat. Simply run and press the crouch button to make yourself a harder target while paving the way for some awesome kills.
Want something even more fun? With the Spider-Man crossover, you also can find Spidey's web slingers. That's right: you can completely become our favorite friendly neighborhood spider. Whether you use the skin or not, the web slingers allow you to swing around the map just as Spider-Man would, and the mechanic is surprisingly smooth and simple to master. It certainly beats running around the map.
There are even some cool new items that can change the outcome of a battle quickly. For instance, players can loot Shield Keg. When thrown, this sprinkles out shields, allowing you (and your squad) to steadily regain shields in the affected area.
Also, if you're downed, you can do stuff now rather than just crawl around hoping you don't die. You can open doors and chests, or you can even drop your items if your squad needs them. Oh, and forget about being revived by just one teammate. Others can join in so that those agonizing 10 seconds race by.
The only questionable part about the gameplay is the weapon system. Some are a bit overpowered (like the Stinger SMG) no matter your skills in the game. Others, like sniper rifles, simply don't spawn as much as they should. Hopefully, there will be a quick fix in the future for the weapons. Otherwise, the gameplay is rather exciting.
Gameplay Rating: 4.5/5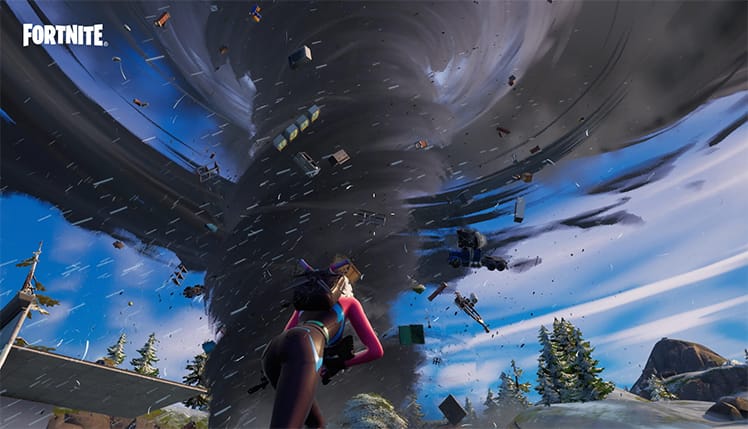 Buy to Your Heart's Content
Released at the beginning of December 2021, Fortnite remains as free-to-play as ever. Simply download it on your PC, PlayStation, Xbox, or Nintendo console.
Of course, you still have the option to hit up the Item Shop and get yourself some V-Bucks. This will unlock a lot of cool additions to the game. Still, you can get through the game and enjoy it without ever putting any money into it.

Fortnite's Newest Chapter is a Breath of Fresh Air
Fortnite certainly needed a refresher, and Chapter 3, Season 1 does the job well enough.
There's plenty to enjoy during solo play and squad play. The new mechanics are exciting and easy to catch onto, and there's no shortage of new locations to explore and classic ones to dive back into.
Even the quests are fun to complete these days.
If you haven't touched the game in a while, it's worth going back in to see all the latest updates. Season 1 isn't over yet either, so there's plenty more to come.
New players will appreciate all the bells and whistles the latest update has to offer.
Replay Value Rating: 5/5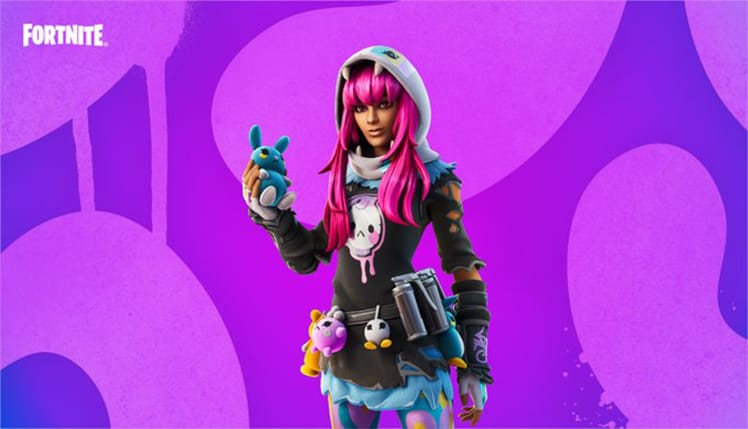 The Pros – All There is to Enjoy
The new locations are an easy high point for Chapter 3. They're well-designed, especially The Daily Bugle.
Another high mark for Chapter 3 is the themes. Spider-Man is a big theme this time around, and there's no denying that Epic Games took time and care when bringing this beloved hero into the game.
Also, Winterfest was highly enjoyable. If anything, it was Epic Games' way of saying "thank you" to the fans as you could unlock several free cosmetic items to play around with.
The new mechanics are worth appreciating too. Sliding seems like it should have always been a part of the game, while the web slingers are just simply too much fun to not find and play with.
The Cons – Nothing is Perfect
As we mentioned earlier, there needs to be some better weapon balancing in the game. Even if you have terrible aim, the Stinger SMG can still eliminate players like nothing.
This certainly gets annoying fast if you're on the receiving end of being shot.
Will Epic Games balance things out? We're not sure, but we'll keep an eye out for any changes in future updates.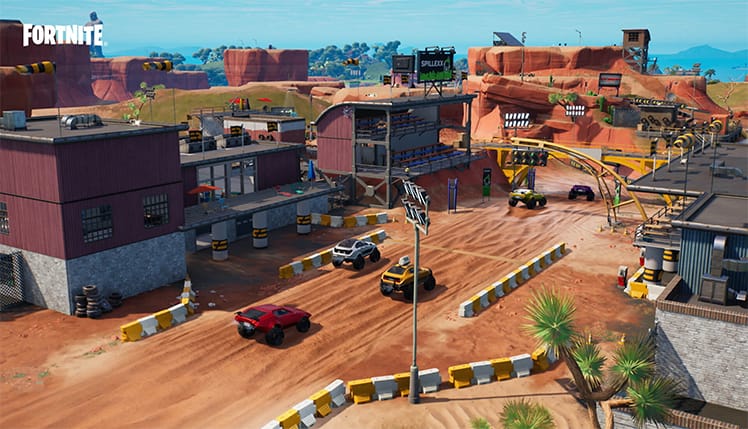 TL;DR
Fortnite – Chapter 3, Season 1 is a refreshing update to the long-standing battle royale game that brings exciting new themes, locations, and game mechanics for players new and old to enjoy.