About Call of Duty: Modern Warfare II
Call of Duty: Modern Warfare II - Ready for Round Two?
The Exciting Remake of the Beloved 2009 Shooter
A Highly Anticipated Call of Duty Reboot
Since the early 2000s, Call of Duty has been one of the most popular video game franchises. Although numerous other first-person shooters have launched over the last 20 years, you'd be hard-pressed to find any that come close to approaching the name recognition or cultural relevance of the Call of Duty series.
In 2009, Call of Duty: Modern Warfare II was released and quickly became one of the franchise's most popular titles. After loads of hype and anticipation, that classic game has had a reboot. Developed by Infinity Ward and published by Activision, the 2022 version of Modern Warfare II enables players to enjoy the legendary game with design improvements, new features, modern graphics, and much more.
The original Call of Duty: Modern Warfare II is available for the PlayStation 3 and Xbox 360 consoles. With the new reboot, gamers can now enjoy Call of Duty: Modern Warfare II on advanced systems like Xbox One, Xbox Series X/S, PlayStation 4, PlayStation 5, and PC via Battle.net and Steam.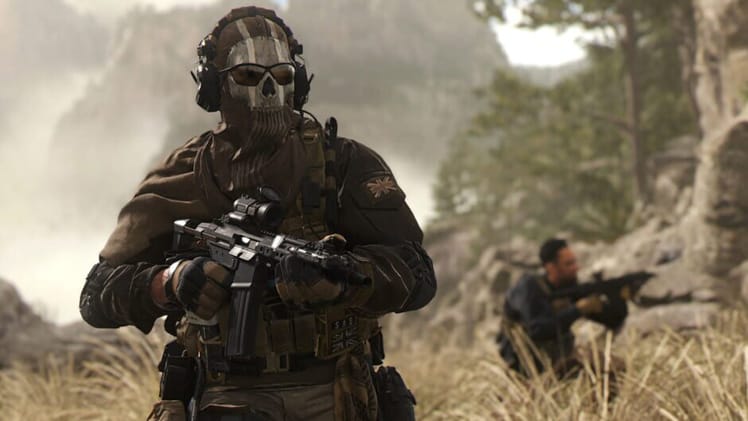 The Return of Task Force 141
Call of Duty: Modern Warfare II continues the storyline of the previous reboot, Call of Duty: Modern Warfare, released in 2019. The game follows the story of Task Force 141, a joint multi-national special operations unit engaged in an unprecedented global conflict.
Playing as a member of the elite task force, you'll find yourself faced with various high-stakes tactical missions requiring stealth, combat, and strategy. The game's storyline includes real and fictional locations, including Amsterdam, Chicago, Urzikstan, and the United Republic of Adal.
Like the original game, the Modern Warfare II reboot is a first-person shooter featuring hyper-realistic environments, intense action, and fast-paced combat. While it may not be quite the same as fighting in a real-life military conflict, it's about as close as you can get while remaining safe and comfortable on your couch.
Concept Rating: 4/5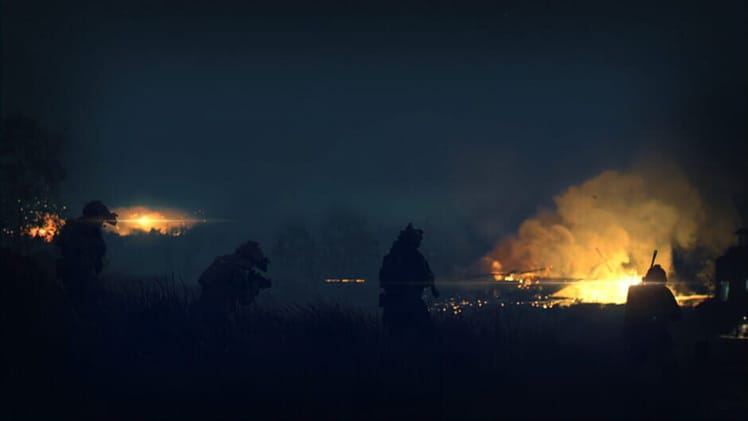 As Realistic as It Gets
One thing players have come to expect from the Call of Duty franchise is realism, and the rebooted Modern Warfare II certainly doesn't disappoint in that area. The maps are meticulously detailed and realistic, and the gameplay animations are nearly flawless. The ultrarealistic fighting and combat simulations can feel overwhelming for some, but nobody ever said first-person shooters were for everyone.
The sounds of the game are powerful, intense, and captivating. You don't necessarily have to play this game with a fancy headset or a high-quality sound system, but it will most definitely enhance the experience if you do. Real-life combat is loud and jarring, and Modern Warfare II does a great job of capturing that.
In addition to looking realistic, the game's settings also look good. The maps are more colorful and well-lit than the previous Call of Duty installments. As a result, some players may find that their vision is a bit better than in the past, making gameplay a bit easier and a bit less frustrating.
Graphics & Audio Rating: 5/5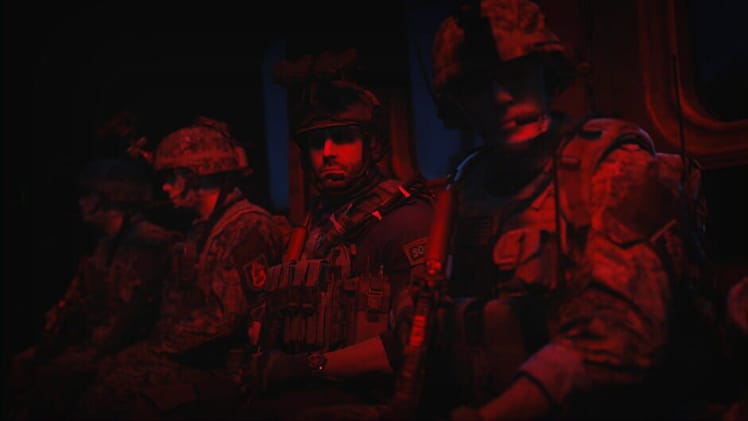 Tactical Gameplay
While some Call of Duty games tend to gear toward arcade-style gameplay, others focus more on tactics; Modern Warfare II falls into the latter category. Although plenty of the game is fast-paced, there are many situations in which you need to slow down to make prudent decisions and succeed in your missions. While this more tactical gameplay style isn't necessarily every player's preference, it helps to make the game more mentally stimulating and adds a different kind of challenge than what you'll get from many first-person shooters.
Action-Packed Campaign
Call of Duty: Modern Warfare II features a single-player campaign and multiplayer game modes. Rather than taking place in the Middle East, most of the game's campaign brings you to Mexico, where the Las Almas drug cartel is on your list of enemies.
In truth, the campaign's storyline is a bit shallower than many previous Call of Duty installments. However, the game makes up for that by packing the single-player game mode with tons of explosive action.
The story you'll jump into features a dangerous drug cartel, Iranian arms dealers, stolen missiles, and special forces squads from multiple nations battling it out. There may not be a ton of depth, but it's an entertaining story nonetheless, and there's never a dull moment.
Classic Call of Duty Multiplayer
Over the years, the Call of Duty franchise has built its reputation on incredible multiplayer game modes, and the reboot of Modern Warfare II keeps up that tradition of excellence. While the single-player campaign offers plenty of fun, multiplayer is where the gameplay shines.
The game features the classic Team Deathmatch game mode, in which two teams face off, and the first team to get to 75 eliminations (kills) emerges victorious. There's also a Free-for-All Deathmatch mode. Here, it's every player for themselves, and the first to reach 30 kills wins. Other game modes include Domination, Hardpoint, Control, and Headquarters, which all pit teams head-to-head in objective-based contests.
Two New Game Modes
The remake of Modern Warfare II also introduces two new multiplayer game modes: Prisoner Rescue and Knock Out. In Prisoner Rescue, one team of Attackers attempts to rescue hostages while a group of Defenders does their best to stop them. The Attackers receive points for each hostage they extract, and the Defenders receive points for each hostage they manage to hold onto; the first team to 500 points wins the match.
In Knock Out mode, there are two teams on a map and a bag of cash in the middle. Players can revive their teammates, but there are no respawns. If one team eliminates the other or ends the round holding the bag of cash, they win the round. The first team to achieve victory in five rounds wins the match.
Improvements to the Original
Gaming development and innovation have come a long way since 2009, and the reboot of Call of Duty: Modern Warfare II brings several significant improvements to the original game. For instance, the movement has had some enhancements, and the vehicle system has had a complete overhaul. These improvements include the ability to lean out of vehicle windows, hijack vehicles, and mantle onto vehicle roofs.
Infinity Ward brings state-of-the-art gameplay, with all-new gun handling, an advanced AI system, a new Gunsmith, and a suite of other gameplay and graphical innovations that elevate the franchise to new heights.
Also, the developers modernized the Gunsmith system. You'll now have more ability to customize your weaponry, such as fine-tuning specific attachments to fit your preferences and playstyle. Overall, the new Gunsmith system is sleeker and more realistic, and it's easier to build your arsenal of weapons.
That isn't all, though. Other updates include a more sophisticated AI system, making your enemy's behavior more realistic, and a variety of new Field Upgrades, which give you far more options on the battlefield and many more toys.
Gameplay Rating: 4/5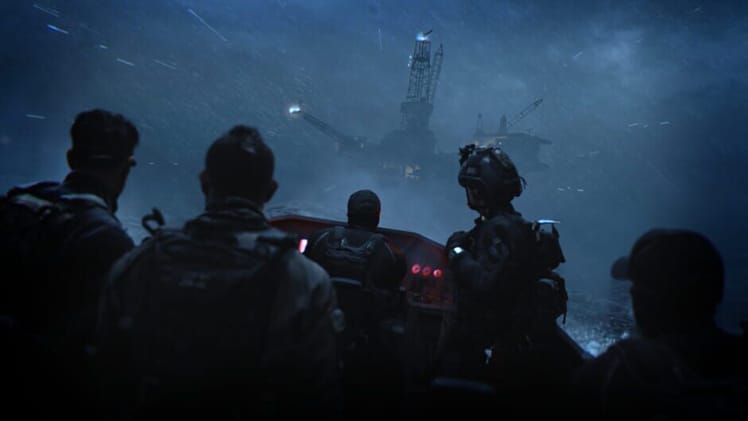 Getting Started
The Call of Duty: Modern Warfare II reboot launched on October 27, 2022. The game is available on Xbox, PlayStation, and PC via Battle.net and Steam for $69.99, with the special Vault Edition available for an extra $30. The Vault Edition offers several additional perks, including four new operators.
To purchase a brand-new game with as much hype and anticipation as Modern Warfare II, you'll always have to cough up a fair bit of cash. However, if you can afford it, you'll get plenty of engaging action and entertainment for your money.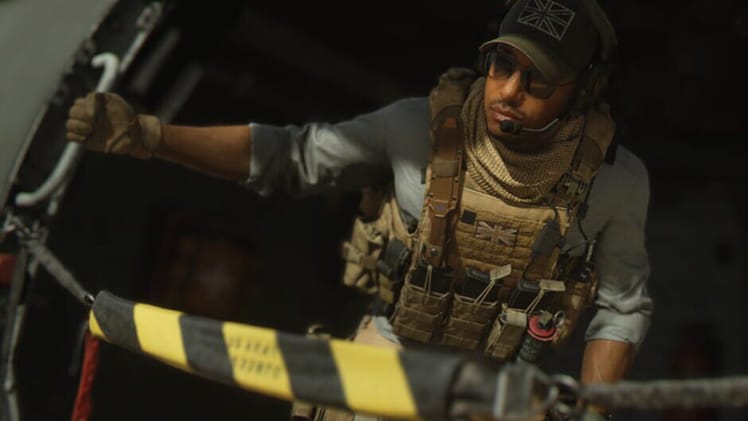 A Satisfying Reboot
Let's face it; there's a reason that the original Modern Warfare II was so incredibly popular. It was one of the best first-person shooters ever, and if you expect the reboot to be infinitely better, you might be slightly disappointed. However, the new Modern Warfare II is a thoroughly entertaining game with plenty to offer.
Many of these upgrades and changes are welcome additions to the game, and the combat and multiplayer modes are just as epic as ever. The single-player campaign may leave mediocre, but with that said, multiplayer has always been the heart of the CoD franchise anyway. This game is a blast and will bring you many hours of engaging fun to go with the nostalgia.
Replay Value Rating: 5/5
The Good
Superb graphics
Smooth and engaging combat
Awesome multiplayer modes
Several solid upgrades from the original
The Bad
Shallow single-player campaign
Limited split-screen capability
TL;DR
Call of Duty: Modern Warfare II is a satisfying reboot with some solid additions and continues to boast the classic multiplayer combat infamous of the franchise.