About Call of Duty: Warzone
Call of Duty: Warzone - Prepare for Battle
Experience the Intensity of War in This Heart-Thumping Battle Royale
Sounding the Battle Cry
Call of Duty: Warzone is an intense, battle royale-style first-person shooter and one of more than 15 games within the Call of Duty franchise. The free-to-play game, which is both a standalone game and a spin-off, was developed by Infinity Ward and Raven Software and published by Activision.
Warzone is available for PlayStation 4, Xbox One, and Microsoft Windows, and versions for PlayStation 5 and Xbox Series X/S have been announced for future release. Although it's a standalone game, Warzone is connected to three other games from the Call of Duty franchise: Modern Warfare, Black Ops: Cold War, and Vanguard. Not only is cross-platform play available, but so is cross-platform gameplay progression across the three connected games.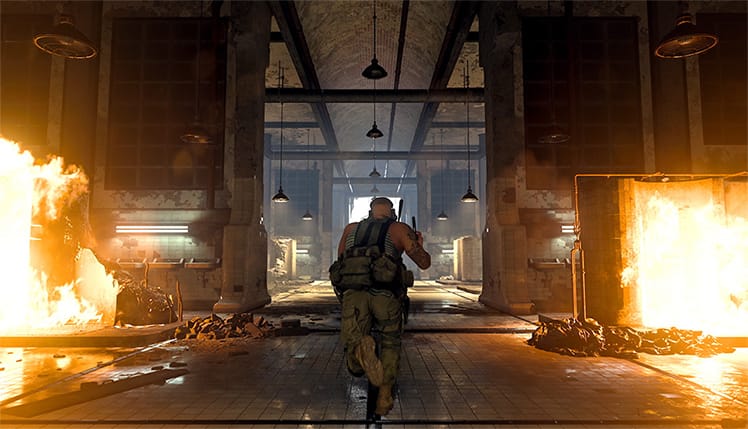 Joining the Armistice
The story within Call of Duty: Warzone is heavily intertwined with the ongoing narratives of the previous Call of Duty installments. Events from the aforementioned Modern Warfare (present-day) and Black Ops: Cold War (the 1980s), in addition to Call of Duty: Vanguard (1940s), set the stage for the multiplayer combat you'll encounter in Warzone.
The game transports you straight to a hyper-realistic active warzone. You assume the role of a member of either the Coalition or Allegiance special forces squads, who have combined forces to form the Armistice. Their alliance is one born out of necessity for survival's sake.
Currently, Warzone takes place on a map called Caldera, which is a World War II-style Pacific island setting first encountered in Vanguard. The map, which can support up to 150 players at a time, replaced the previous map, Modern Warfare's Verdansk, in December of 2021.
There's no real story mode or ongoing narrative within the self-contained game; instead, you're always matched up with other players online in an exciting isolated event.
Concept Rating: 3/5

The Sights and Sounds of War
The Call of Duty franchise has become famous for bringing jarring realism to the warfare genre of gaming, and Warzone is no exception. The huge, diverse island setting of Caldera is aesthetically pleasing and crafted with extreme detail, and the actual combat feels about as true to life as you could hope for. At times, it feels real enough that the intensity can be a bit overwhelming; you may have to occasionally remind yourself that you aren't actually in the midst of a gun battle.
Character movements are smooth and natural, and they're responsive enough that you feel like you have true control over your fate. When you can't escape gunfire or come out of a confrontation victorious, it never feels like it was caused by game mechanics being glitchy or inconsistent.
The powerful sounds of combat within the game have always been one thing to set Call of Duty apart from other first-person shooters, and they're just as immersive here as fans of the franchise have come to expect. You'll have to be careful not to disturb the neighbours, but having the volume on high cranks the experience up to a new level of intensity.
Graphics & Audio Rating: 5/5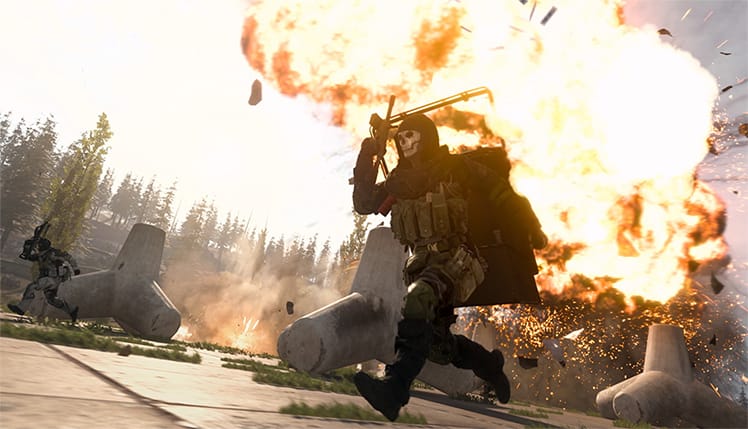 Fighting for Survival
There are two primary game modes in Call of Duty: Warzone: Battle Royale and Plunder. During Battle Royale mode, you go to war either by yourself or on a team of three to four, and you fight an intense battle to be the last one standing.
Drop in, armour up, loot for rewards, and battle your way to the top.
At the start of each match, you parachute down onto the island with only a basic pistol, but as you scour the map, you'll come across more weapons, tactical equipment, and even vehicles. While the playable area of the island continually shrinks, your objective is to stay alive and take down as many of your opponents as possible. However, in Warzone, dying doesn't always mean you're out of the game.
The Gulag
The game features a unique new respawning mechanic called the Gulag, in which you and another recently-killed player go head-to-head with the same weaponry equipped. Whichever one of you comes out victorious will be granted readmission into the battle royale. Keep in mind, you only get a shot at the Gulag after your first death of any given match.
Plunder Mode
Warzone's other primary game mode is called Plunder; during Plunder matches, you and your teammates must search the island setting for bundles of Cash. Whichever team reaches one million of the in-game currency will be victorious. In Plunder mode, respawns and redeployments are unlimited, and you can start each round with your custom weapon load-outs and equipment.
You and your team can accelerate the hunt for Cash by opening supply boxes, completing objectives, and taking out other players. As you accumulate more and more of the currency, you can keep it safe by purchasing and utilizing Cash Deposit Balloons; otherwise, you risk losing what you've collected upon death.
Vehicles
Warzone places more emphasis on vehicles than other Call of Duty installments. There are nine different vehicles available in both Battle Royale and Plunder mode, including ATVs, dirt bikes, utility trucks, and even fighter planes. Locating and taking command of these transportation methods adds a unique component that you won't find in many first-person shooters.
Each of the two primary game modes has a distinct feel and brings its thrills and challenges. Pulling off a victory in Battle Royale mode is especially gratifying, as it takes serious skill and focuses to survive to the end and be the last one left standing.
Gameplay Rating: 4/5


How to Enlist
Since its release in March 2020, Call of Duty: Warzone has remained completely free to play on PC, PlayStation, and Xbox consoles. For the immersive, thrilling experience it provides, the game would easily be worth paying for. Instead, it has been given to us as a generous gift from Activision.
Despite being available as a completed game, Warzone is still regularly updated with new maps and features to keep it fresh for players.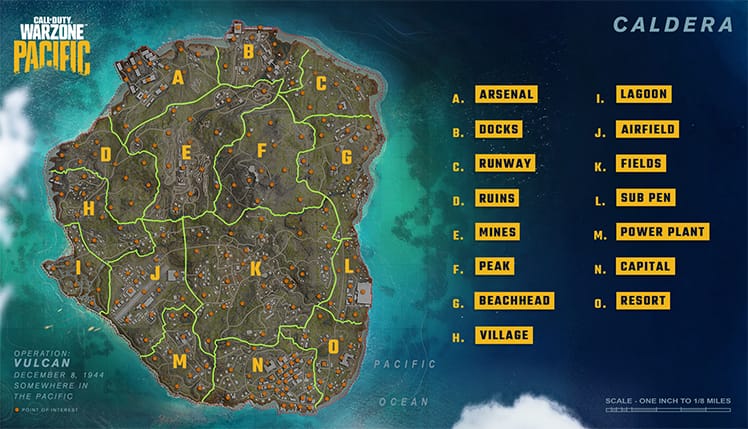 A Solid Addition to a Legendary Franchise
Warzone doesn't offer quite as much content as most Call of Duty games, but that's understandable for a completely free offering. What it does provide, though, is two enthralling game modes with rewarding mechanics, thrilling combat, and a map that's expansive and diverse.
As far as free games go, Warzone delivers much more value and entertainment than most people would expect. It might not be the type of game you'll play for a week straight, but it's perfect for a few hours of fast-paced excitement with friends.
Replay Value Rating: 3/5
The Good
• Extremely realistic combat and setting
• Thrilling gameplay
• Immersive graphics and sounds
• Two distinct, fun game modes
• Free to play on PC and consoles

The Not-So-Good
• No campaign or story mode
• Limited amount of content
• Low replay value compared to other Call of Duty installments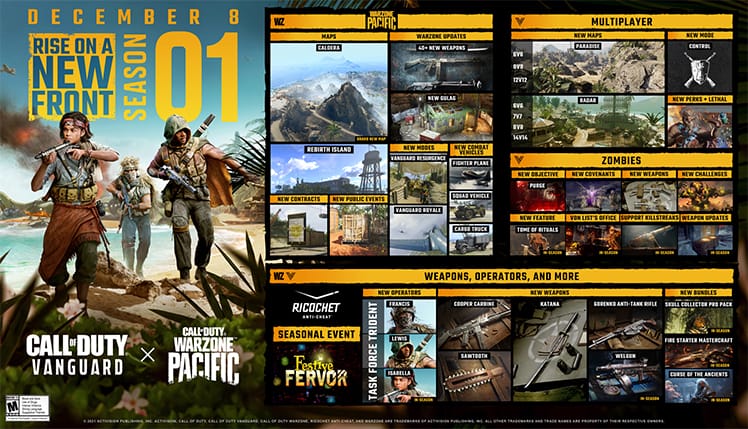 TL;DR
The free-to-play Call of Duty: Warzone offers a thrilling battle royale experience that fans of first-person shooters will thoroughly enjoy.