About Elgato Facecam
Elgato Facecam - The Perfect Webcam for Streamers
The Elgato Facecam Requires a Significant Investment, but It Won't Disappoint
Elgato Adds a Webcam to Their Collection of Quality Streaming Gear
The Elgato Facecam, as you've likely guessed, is a webcam designed specifically to stream live video content. With numerous other pieces of streaming equipment in their arsenal—microphones, green screens, stream decks, and capture cards, to name a few—Elgato has finally thrown their hat into the webcam ring.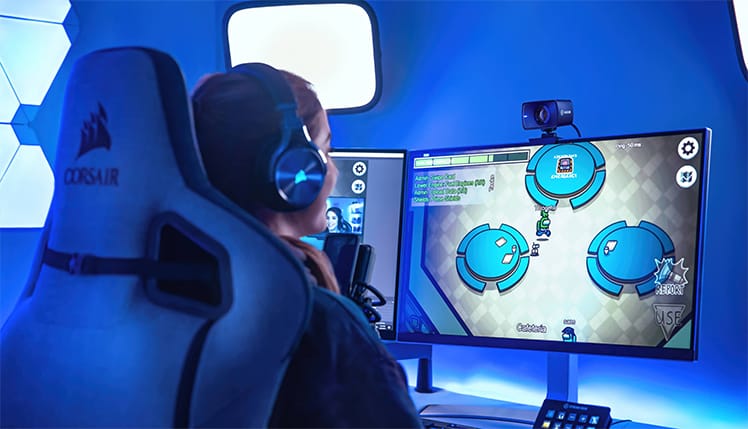 Elgato Facecam - Design
The Elgato Facecam is a sleek, non-intrusive webcam that easily clips onto the top of your monitor. The camera consists mostly of a black, rectangular module, only 79 mm wide and 48 mm tall. Centered at the front of the little box is the webcam's all-glass Elgato Prime Lens. The device's power cord is attached to the back, and the camera's mounting clamp is found on the underside of the small rectangular base.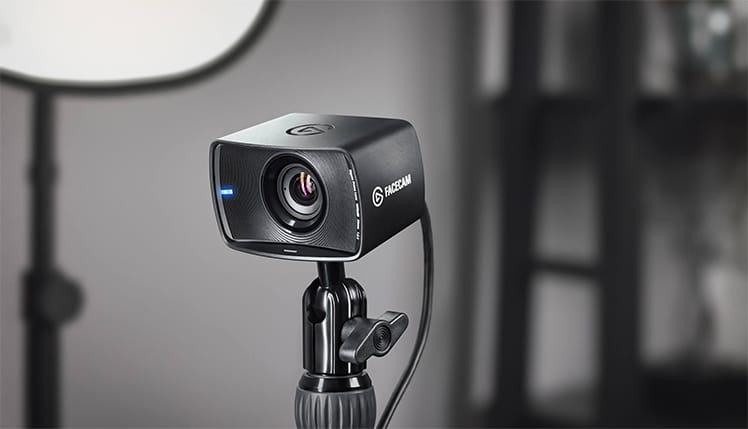 Elgato Facecam - Performance
You'll be immediately struck by the excellent picture quality of the Elgato Facecam. Although the picture is a tad bit over-exposed, that's by design; it results in the video being lighter and brighter than with most webcams. If you prefer it a bit darker, you can easily adjust the settings using Facecam's built-in Camera Hub software.
In addition to the exposure slider, the handy control app features options to alter the FOV/zoom, picture, and white balancing. You can entirely customize how you want your video to look. In terms of performance, the Facecam consistently delivers a crisp, low latency streaming video. Despite its lack of an auto-focus feature, the camera does an excellent job of maintaining focus, even when you're frequently moving around.
One feature noticeably absent from the Elgato Facecam is any sort of microphone. Although some users might lament this omission, others may view it as a positive, if only for the simple fact that most webcam microphones tend to be low quality.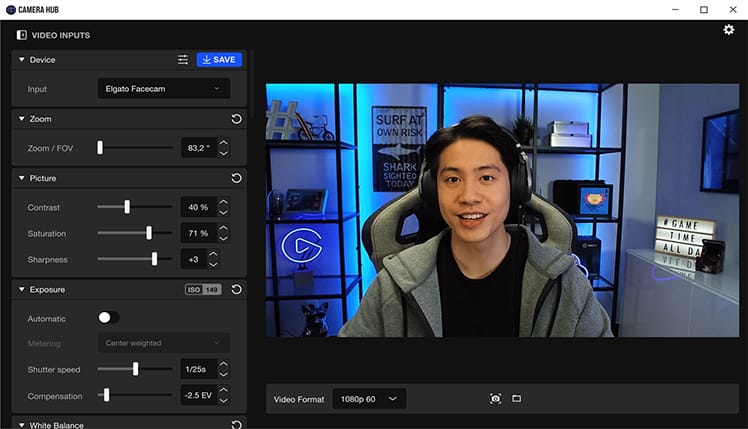 Elgato Facecam - Key Specifications
The Facecam shoots smooth uncompressed video up to 1080p/60fps.
The camera utilizes a Sony STARVIS sensor and is optimized for filming in dimly lit environments.
The focus range of the webcam is 30 to 120 cm, and the field of view is an impressive 82 degrees.
The Facecam features an Elgato Prime Lens with an f/2.4 aperture and a 24 mm focal length.
USB 3.0 or better (Type C) is required for connecting to the Facecam.
System requirements for the Elgato Facecam are Windows 10 (64-bit) or macOS 11.0. An Intel, AMD, or Apple CPU is also required.
The camera's mounting clamp features an industry-standard 1/4-inch thread.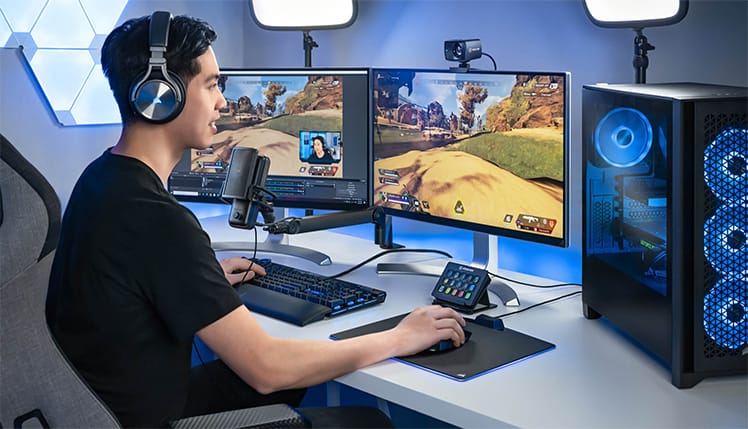 Elgato Facecam - Price
The Elgato Facecam is available on the Elgato website for $199.99, and you may be able to knock ten or 20 bucks off of that by going through a third-party online store.
Its price is a bit higher than most of its peers, and with no microphone included, it would be nice if it were closer to $150. However, there's absolutely no doubt that the quality of what you're getting is top-notch. And once you've used it, you'll likely be satisfied enough with the product that you won't be too worried about that extra $50.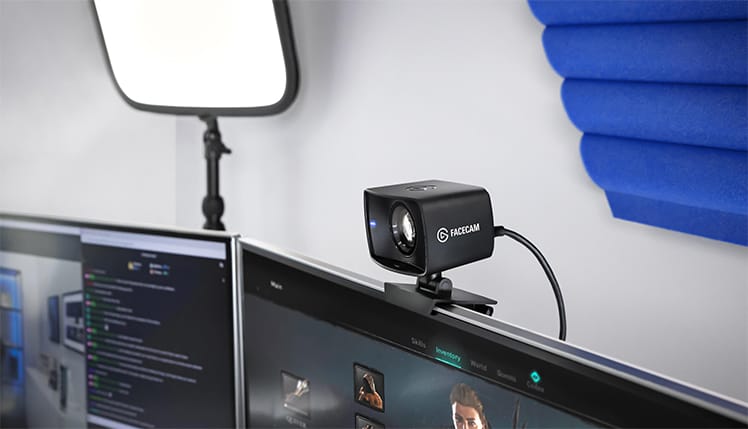 The Verdict
The Facecam is an excellent addition to Elgato's acclaimed catalog of high-quality streaming equipment. While professional streamers and content creators with deep pockets will likely prefer to go with a DSLR webcam, the Facecam serves as the perfect middle ground between DSLR cameras and cheap, lower-quality options.
If you're serious about streaming but aren't quite ready for a huge investment, the Elgato Facecam is a wonderful compromise. The built-in control app is easy to use, the adjustable settings offer plenty of freedom for customization, and the video quality is incredibly crisp and smooth.
The Pros
Clean, crisp video quality up to 1080p/60fps.
Simple Camera Hub software for adjusting settings.
Practical and unobtrusive monitor clamp.
The wide frame of view (82 degrees).
The Cons
No microphone included.
A tad bit expensive.
No manual tint control.
A fairly conservative design that could be more exciting.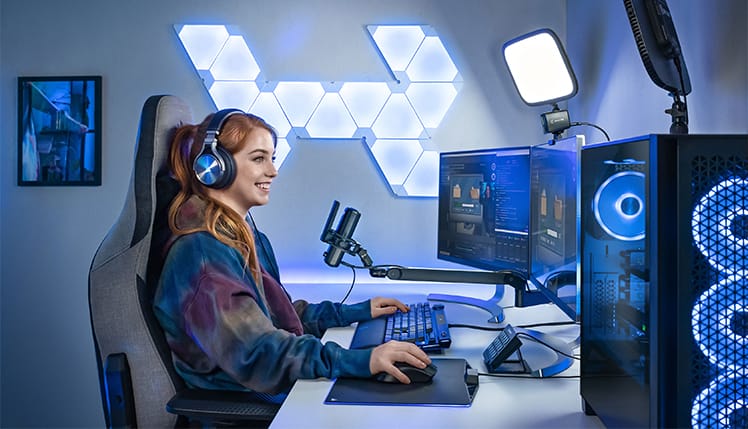 TL;DR
The Elgato Facecam is a fantastic choice if you're looking for a mid-range webcam with impeccable picture quality.