About Lunch Lady
Lunch Lady - Survive a Cafeteria Freakshow with Friends
Search for Your Exam Answers While Avoiding Your Cafeteria's Lunch Lady!
A Brilliant Spin on the Horror Genre
In a world where exams feel like a major nightmare, you are about to seek out the answers in hopes of getting a high score. Stealing them won't be easy, though. In the survival-horror game Lunch Lady (developed by Manic Mice), the titular antagonist will murder you if you're not careful! You and up to 4 friends will need all the luck you can muster to obtain all 10 test answers in this twisted yet creative horror game available on PC via Steam!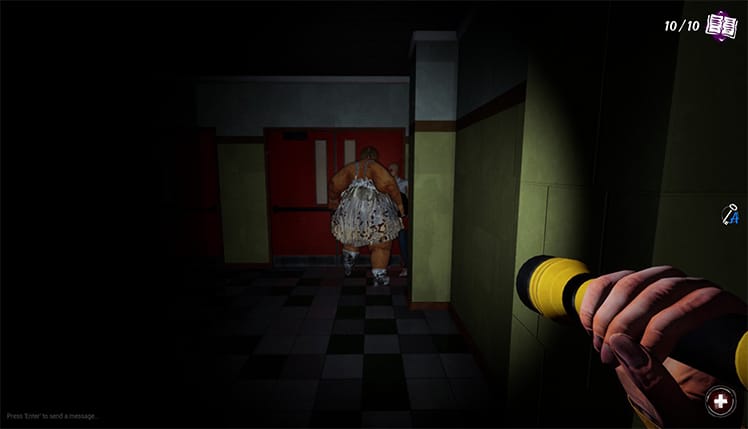 The Creepy Concept
Lunch Lady puts a horrifying twist on the typical school setting. Its objective requires you to find all ten answers for your exam in a murky school environment that'll take players back to all the school rumours they once spread. More importantly, it'll test how fast you can be at surviving this horror game, so don't stick around so long when there's a possessed lunch lady after you!
Concept Rating: 4/5
Ghouly Graphics and Acrimonious Audio
While some would call it a parody of the tryhard, edgy nature of horror games in general, there is still a bit of a spook factor within Lunch Lady's settings; the more interesting aspect of it all comes from the aforementioned familiarity some would have with the school rumours they shared in recess. The halls, cafeteria, kitchen, and classrooms each share a dank atmosphere that gives off a threat to anyone who shouldn't trespass, and despite having a more cartoony look than the average horror game, it still possesses the same fear factor that makes for a creative combination of graphics in Lunch Lady.
As for the audio, it's another interesting mix of sounds that end up being humorous yet spine-chilling at the same time. Whether you're hearing footsteps while holding your flashlight or listening to the eerie music, you know Lunch Lady accomplishes everything with its unsettling tone and vague flashbacks to how scary school would become. Together, the graphics and audio are a force to be reckoned with for the unprepared, especially if they want to stray away from the creepy aspects of their elementary school.
Graphics & Audio Rating: 4/5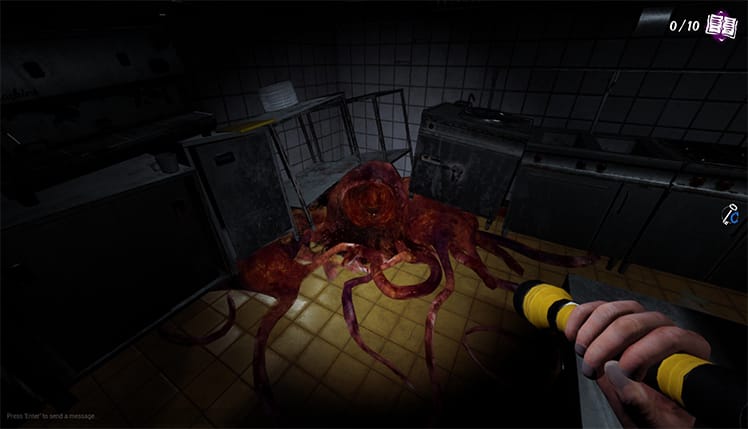 Gameplay Worth Dying For
As a survival-horror game, Lunch Lady puts 1-4 players in the creepy school as they seek any clues that can get them to the answers to their exams; ten pages need to be collected, and other collectible items are waiting to be found as well. Every time a level is completed, players will have to be on the lookout for wherever the lunch lady is located to avoid her, especially when time is as much an enemy as the progressively stronger antagonist.
Keys are used for unlocking doors while medkits are available to heal players; being a game that requires tactical skills, players need to be smart to avoid any pitfalls and use their paths wisely. Apart from where the items spawn, Lunch Lady has 3 difficulty modes on top of an increasingly unpredictable AI for the main enemy. Co-op players can use proximity voice chat to hear each other plan their moves or scream, though it is worth mentioning that flashing lights and unsuitable violence may not be appropriate for certain ages.
Gameplay Rating: 4/5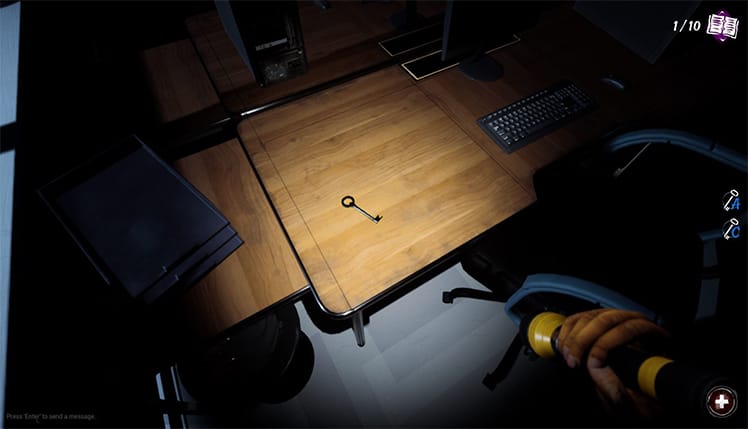 The Final Conclusion
Lunch Lady is a brilliant spin on the horror genre thanks to its setting and the connection it has to those vague echoes of a time when recess rumours were passed on from student to student. The dark atmosphere of the game and the mission of getting the answers for your exam while also avoiding the lunch lady is one of the most frightening ways to twist the formula of survival-horror games rather than rinse and repeat the same tropes other games have. On top of that, the different respawn locations and the difficulty of the lunch lady's AI keep players wanting to revisit the game more than expected! For these reasons, Lunch Lady is easily one of the best horror games to play right now.
Replay Value Rating: 4/5

TL;DR
Lunch Lady is a one-of-a-kind 4-player, co-op survival horror game that will have you addicted instantly.