About Streets of Rogue
Streets of Rogue - Play Your Way
An Action-Packed Rpg Meets Strategic Sim
The Action-Fuelled Concept
Developed by Matt Dabrowski and published by tinyBuild, Streets of Rogue is an action RPG available for PC, PlayStation 4, Xbox One, and Nintendo Switch. Streets of Rogue features a unique, isometric viewpoint that describes itself as the only RPG, action, shooter, roguelike, stealth, brawler, and shooter mega-game. Players fight, sneak, and hack their way through randomly generated cities! The overall tone of the game is comical and bloody. Players can play gigantic gorillas, smashing and trashing their way through walls. When the player kills enemies, they explode in a cloud of blood.
Streets of Rogue is a brutal top-down battle game full of infinite choices. Players battle, sneak or hack their way to get items and reach their goals. Every gameplay is different and unique, so players can find their way to complete the mission. The game takes inspiration from fast-paced rogue-lites like The Binding of Isaac. It combines that with the anarchy of GTA and the experimental gameplay of Dues Ex. As a result, these elements combine into a unique experience.
Artificial intelligence turns enemies into complex walks of life. Because this AI walks the city on its own, they become casualties of war. Players must master their character abilities, items, and how they work to win. As a result, the game finds a way to make every play session different. The hacking system allows players to play a more strategic game. Similarly, the gun system lets you shoot your way out of trouble. The stunning graphics and brutal attacks will please most players' bloodlust.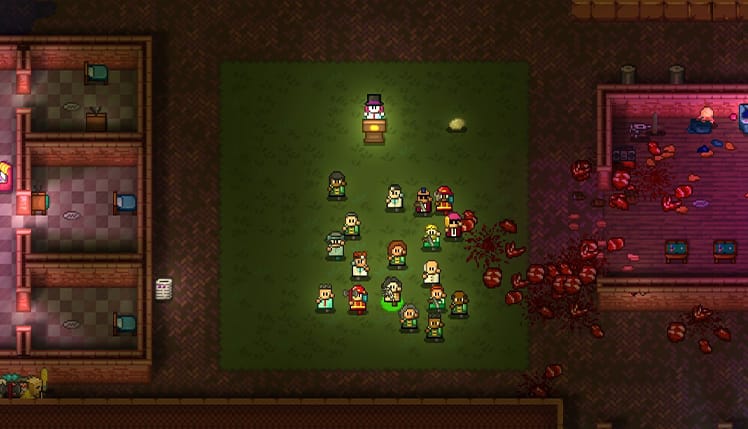 Streets of Rogue Features
Streets of Rogue features dozens of character classes, including the soldier, scientist, bartender, and even a giant hyper-intelligent gorilla. The game features over 20 characters and growing every day! Because there are so many possibilities, you can play the game the way you want. An insane variety of in-game items allows you to take control of the world and find unique solutions! Players have access to an insane amount of items. These include shrink rays, hypnotizing devices, and even more guns!
Because the game generates random levels, every playthrough is unique! So players will never get bored! Players can join three other players or play local co-op mode to destroy together! Additionally, players lead a group of people, destroy ghosts, become a vampire, or grow to become giant gorillas. Because players can gather items and abilities, there are endless ways to win.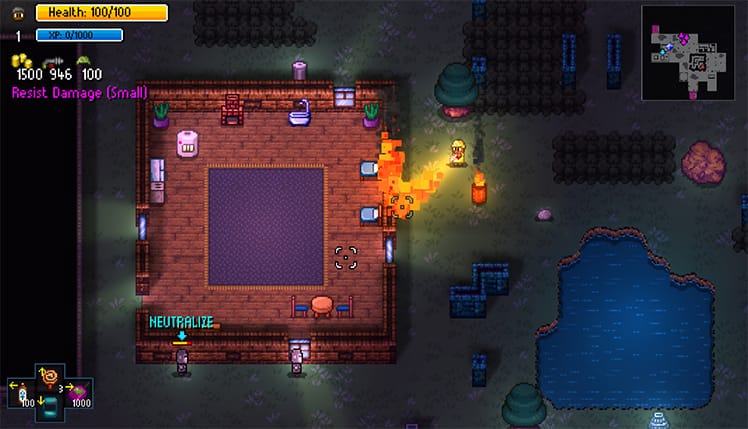 In Conclusion
Streets of Rogue offers a unique gameplay experience by allowing players to choose their play style. Are you a fast-shooting soldier or an intelligent scientist that asks questions first? Are you a sneaker or a brawler? As a result, the method the players find a way to complete their mission is entirely up to them. The non-stop, fast-paced gameplay keeps players on the edge of their seats!