About Elgato Game Capture HD60 S+
Elgato Game Capture HD60 S+ - Take Content Creation to the Next Level
An Essential Tool for Any Streaming Setup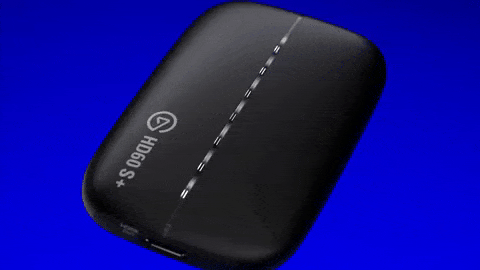 No Compromises
For content creators, streamers, and dedicated gamers, capturing gameplay footage can be complex, with the end result offering mixed quality. However, with Elgato's HD60 S+, you can easily connect your console to your PC and share live gameplay with impressive clarity and smoothness.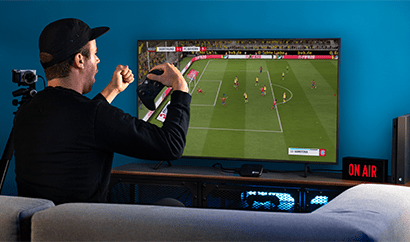 Design
The Elgato HD60 S+ comes in a sleek rectangular form that includes an HDMI input and an HDMI output with latency-free pass-through. The unit is smaller than a smartphone and easily incorporates into your existing workstation. Weighing in at only just over four ounces, the HD60 S+ is incredibly portable and easy to transport between different PCs.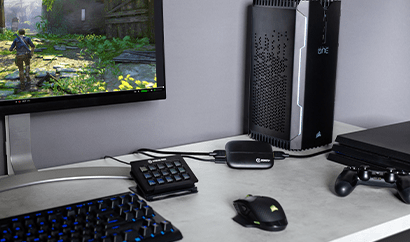 Performance
With several capture resolutions available, HDR technology, and up to 60 frames per second, the HD60 S+ has you covered in a variety of live stream or content creation projects. The maximum resolution is 2160 or 4K, and when using the pass-through function, you can achieve an incredibly smooth 60Hz. You can select from eight different options for capturing footage, including the impressive 1080 resolution with 60fps and HDR for visually stunning quality. HDR is currently only available if you utilize the Windows platform, but this could change going forward.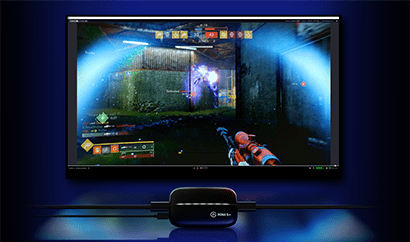 Key Specifications
Plug-n-Play functionality for the easiest solution to capturing console gaming footage on the PC.
HDMI pass-through offers a lag-free experience for the best quality video and overall experience.
Up to 4K resolution for crisp and clear video elevating your live or captured gameplay above the competition.
Effortlessly incorporate up to 60 frames per second into your streaming or content creation projects.
Utilize eye-catching HDR technology to add a visual boost to your gameplay.
You can seamlessly add a separate live commentary track for more control and mixing options.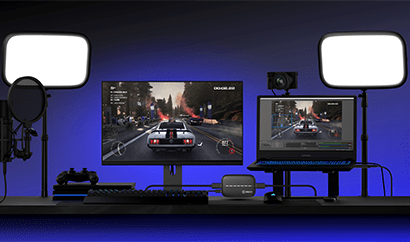 Price
The Elgato HD60 S+ is available at major retailers like Best Buy for $159.99 and includes the HD60 S+ unit, USB 3.0 cable, and HDMI 2.0 cable. When considering the number of features available, Elgato's product provides additional value over competitors. Similarly priced capture cards don't appear to offer HDR or the ability to record a separate track for commentary as the HD60 S+ can.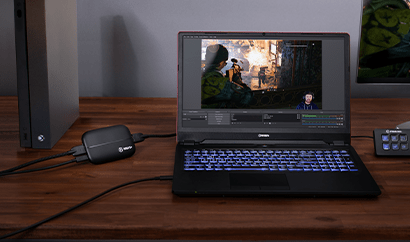 The Verdict
Elgato has created an impressive tool for streamers and content creators who want to focus on capturing console and PC gameplay without any extra hassle. The HD60 S+ features options for up to 4K resolution, HDR, and 60 fps in a small form factor that easily fits alongside any PC workstation. With a straightforward plug-n-play setup, the HD60 S+ takes all the guesswork out of crafting a high-quality live stream or gameplay capture. At a very reasonable retail cost of $159.99, the build quality and available features outperform other options available at this price point.
The Pros
HDR functionality vastly improves contrast for eye-catching highlights and more realistic shadows.
Plug-n-play makes setup nearly instantaneous.
4K resolution options take streamers and content creators to professional level quality.
Sleek and small size make the HD60 S+ easy to incorporate into any setup.
The Cons
Currently, HDR is only available when using Windows.
When capturing at 4K 60hz isn't available.
According to some customer reviews, the 4K HDR pass-through is not compatible with every game.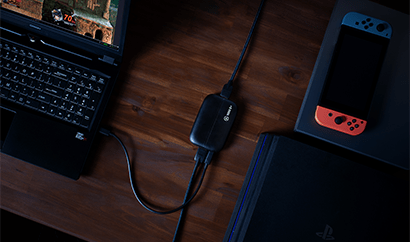 TL;DR
For the price, HD60 S+ offers up to 4K, HDR, and 60fps in a small and attractive package with only a few missteps.