About Fall Guys: Ultimate Knockout
Fall Guys, Season 4 - Jump, Dive, and Grab to be the Last Man Wobbling!
The mass-multiplayer breakout hit of 2020 is still going strong.
A New Season of Everyone's Favorite Jelly-Bean Deathmatch
Fall Guys: Ultimate Knockout is a hybrid battle royale/platformer game developed by Mediatonic. It was published by Devolver Digital in August of 2020 for PC and PlayStation 4 and is scheduled for release on Xbox and Nintendo Switch in Summer 2021.
Fall Guys started as a small independent game, but its beta release captured the attention of the gaming community, and sales exploded. Mediatonic responded with gusto, following the example of Fortnite in acting quickly to keep the game fresh and retain the attention of their players. They've been releasing new Seasons of the game approximately every two months which shakes things up in the chaotic Blunderdome!
Fall Guys, Season 4 was released on March 22, 2021, which includes 7 new rounds, lots of new challenges, new costumes, and so much more. Season 4 makes Fall Guys bigger, brighter, and more entertainingly chaotic than ever.
Concept - Battle Royale Meets Game Show
By the beginning of 2018, it was clear that Battle Royale games were the current trend in video gaming. But publishers weren't sanguine about pushing out yet another game in which a hundred people ran around with guns trying to shoot one another.
Mediatonic took a very different approach. Instead of shooting each other, the characters compete in a giant game show made out of varied obstacle courses. As in shows like Takeshi's Castle and Total Wipeout, the adorable characters have to navigate a series of agility challenges or plunge into failure, with each stage wiping out a portion of the group.
This concept turned out to be a hit - similar enough to a traditional Battle Royale to scratch that itch, but different enough to earn a unique place on the market and in the hearts of gamers.
RATING: 5/5
Graphics & Audio - So. Much. Color.
The graphics are, in a word, cute. Mediatonic wanted to make a lighthearted game in which you die repeatedly, which means that the characters and scenes have to look funny. The characters are small, round, and brightly colored with a glossy sheen. They look like vinyl dolls - or jelly beans.
The overall graphics and audio reflect the same design philosophy. Everything has a simple and colorful look to it. The music is synthesized and up-tempo, conveying a cheerful attitude with an urgent pace, and that really sets the tone of the game. How much you like it will depend on your taste, but Mediatonic really succeeded at creating a memorable, iconic game.
But every season introduces new design elements. Season 4 is "Fall Guys 4041" and has a retro-future theme. The new obstacles and cosmetics invoke the vision of the science fiction of the mid-twentieth century, which proves to be a good match for the game's overall aesthetic.
RATING: 5/5
Gameplay - You're Going to Fall a LOT.
It's baked into the Battle Royale genre: almost everyone playing is going to die. 60 Fall Guys enter, one Fall Guy leaves. In Fall Guys, the competition isn't always directly with other players. Your primary challenge is usually in navigating the chaotic environment, with its traps, obstacles, and wacky features.
Your own character's clumsiness is part of the challenge. The Fall Guys are wobbly and a little clumsy. It takes time and practice to learn how to maneuver them through the game's challenges without going splat in the first few seconds of the round. However, the light-hearted tone of Fall Guys helps to alleviate the inevitable feelings of frustration.
The main features added to Season 4 are:
7 New Rounds
3 New Round Types
2 New Costume Packs
Daily Challenges and New Rewards
RATING 4/5
A Battle Royale Extravaganza
Fall Guys became one of the smash hits of 2020 for good reasons. The game is so much fun to watch that it's no wonder it caught on so readily with streamers. It's even more fun to play. Best of all, of course, is to play with friends - you can root for each other after one of you falls!
Fall Guys rates very high in replayability. There are a lot of different stages, with new ones introduced every Season. The stages are distinct from each other, and each offers unique challenges. The cuteness of the game makes it easier to keep playing instead of rage-quitting, and over time you do get better at it. The result is a game that's difficult yet rewarding.
Replay Value: 5/5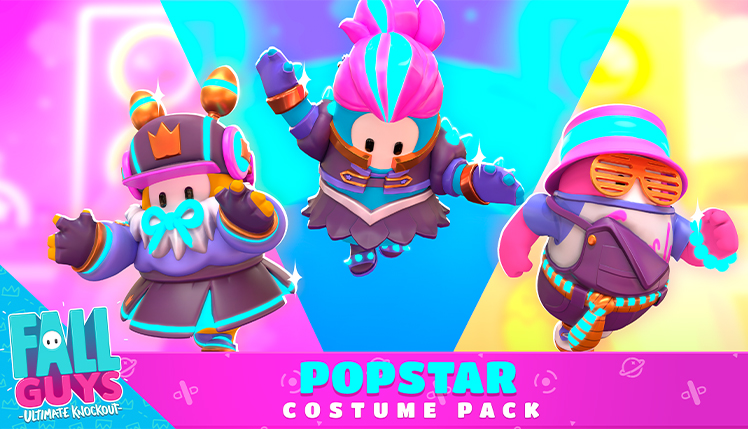 TL;DR
Fall Guys is a new take on the Battle Royale: a giant game show where adorable, brightly-colored characters navigate a challenging obstacle course.