About Mobile Legends: Bang Bang
Mobile Legends: Bang Bang - An Epic 5v5 Battle
Play for Free and On-The-Go
Don't I Know You?
Mobile Legends: Bang Bang is a 5v5 MOBA game that's free-to-play on Android and iOS. Published by Moonton, it was released on July 14th, 2016. To date, it has over 100 million downloads.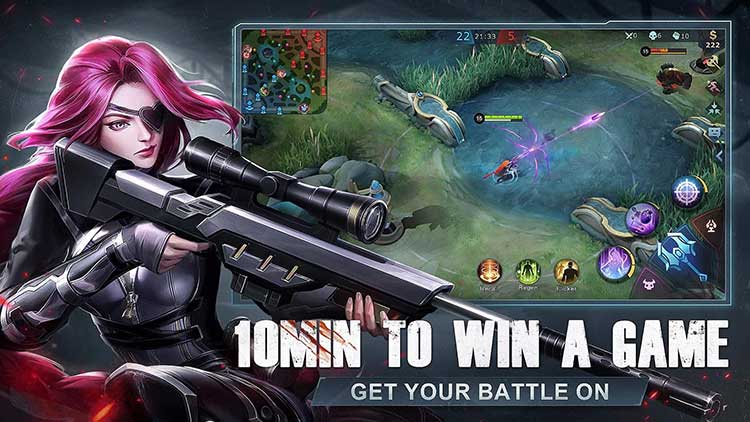 MOBA on Mobile
Mobile Legends: Bang Bang brings MOBA to your phone as a game focused on teamwork, tactical gameplay, and lane pushing. After choosing a hero to play as, you'll push against the enemy team, aiming to destroy their base before they can bring yours tumbling down.
There are four classes of characters available to choose from: assassins, healers, tanks, and spellcasters. Assassins focus on heavy damage output to secure quick kills, and healers help to keep their team members on their feet. Tanks will be upfront to soak up damage, while spellcasters will run a wide gambit of abilities from afar.
One special service that ML:BB offers is built-in live streaming, allowing players to watch live streams of games from the app, and broadcast their gameplay. By and large, however, Mobile Legends: Bang Bang is an easy-to-consume MOBA, albeit with very little to make it stand out from the rest of the crowd.
Concept Rating: 3/5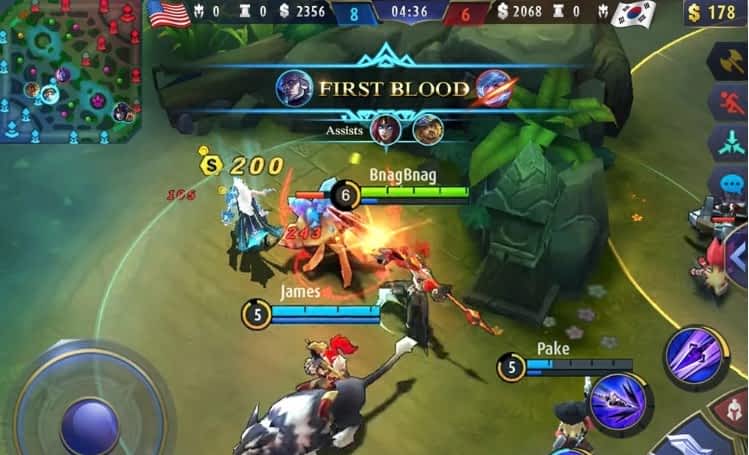 Given The Circumstances…
Anyone familiar with other MOBA games like League of Legends or DOTA will find themselves at home in Mobile Legends: Bang Bang. While ML:BB doesn't offer anything ground-breaking or new to the genre, they use the true and trusted three-lane map, and visually the style of heroes looks quite similar to League.
While the graphics could be better, not too much can be expected from the limited power that mobile devices can offer. With that in mind, heroes are easily readable on screen, and the UI helps guide gameplay without issue.
As is to be expected with MOBAs, heroes will call out frequently from their limited arsenal of phrases, and updates will be announced such as an enemy or an ally being slain. Depending on your experience with MOBAs, these may be helpful or may grate on your nerves. However, it's always an option to change these settings or mute your phone entirely.
Graphics & Audio Rating: 3/5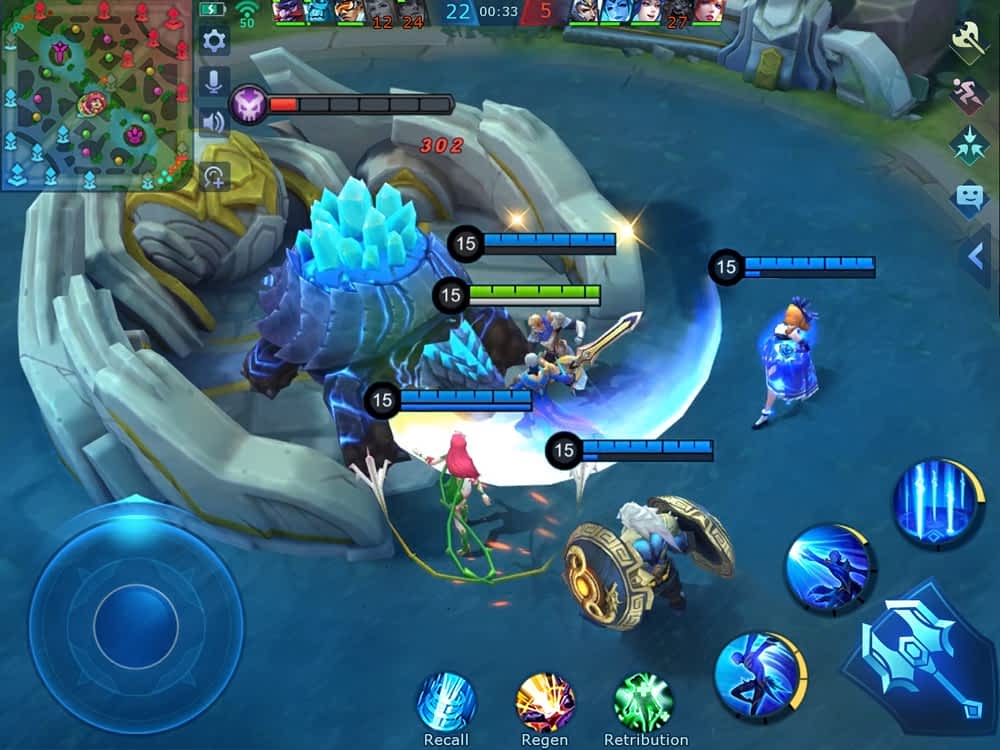 Quick, Easy, Fun
With only 10 seconds of matchmaking, and most matches lasting about 10 minutes, this mobile game makes playing anywhere quick and easy, and will frequently bring the phrase "one more game" to mind.
The tutorial ML:BB welcomes you with clear and easy to understand, regardless of your experience in the genre or with video games. Controls are simple, with a virtual joystick on the left side of the screen, and abilities on the right. As well, prompts are regularly given on-screen when new items can be bought or an ability has been recharged. In all, ML:BB feels responsive and easy to dive into.
One aspect that players may find at times either frustrating or helpful is the auto-aim that ML:BB implements. Players will find their heroes aiming for whatever or whoever has the least HP. While this can be helpful due to the inherent drawbacks playing any game on mobile has regarding controls (and often a tiny screen), this will have some players pulling their hair out, forced to rethink their tactical approach.
A pleasant quality of life decision on Mobile Legends' part is the decision to replace players who have disconnected with AI so that teams aren't left at an unfair disadvantage halfway through a match.
Gameplay Rating: 4/5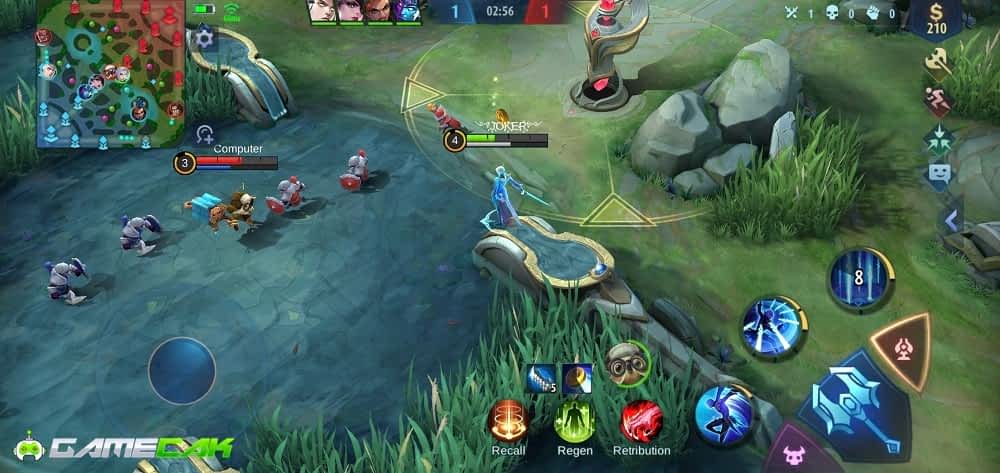 Popular Kid In Town
Mobile Legends: Bang Bang is a MOBA game made to be accessible and fun for players of any experience level. While there's little to set it apart from others of its kind, being free-to-play on mobile devices with live streaming services has done well to elevate it to the phenomenal level of popularity it's enjoyed for so long.
Replayability Rating: 5/5
TL;DR
Mobile Legends: Bang Bang is popular for good reason – it's free and easy to learn, but offers the tactical challenge inherent to MOBAs, all from your phone.