About Aimlabs
Aimlabs - Sharpen Your Sights with Unmatched Precision
More Than Just an FPS Game, It Is a Comprehensive Training Regimen!
Diving into Aimlabs: A New FPS Era
Independent video game developer, Statespace Labs Inc., known for their innovative ventures in the gaming industry, presents Aimlabs - a game that seamlessly bridges the gap between hardcore gaming and cognitive skill enhancement. Available for PC (via Steam and the Epic Game Store), Android, and iOS, this revolutionary game transforms the traditional first-person shooter (FPS) landscape, paving the way for a new era in FPS gaming.
Similar games such as KovaaK and Aim Beasts also focus on aim training, offering a variety of drills to improve your accuracy. However, Aimlabs sets itself apart by integrating the cognitive science behind skill acquisition and improvement, making it a more comprehensive training tool.
In comparison to tactical shooters like Valorant and Call of Duty, Aimlabs might not offer an immersive storyline or character development, but it provides an unparalleled platform for enhancing essential FPS skills.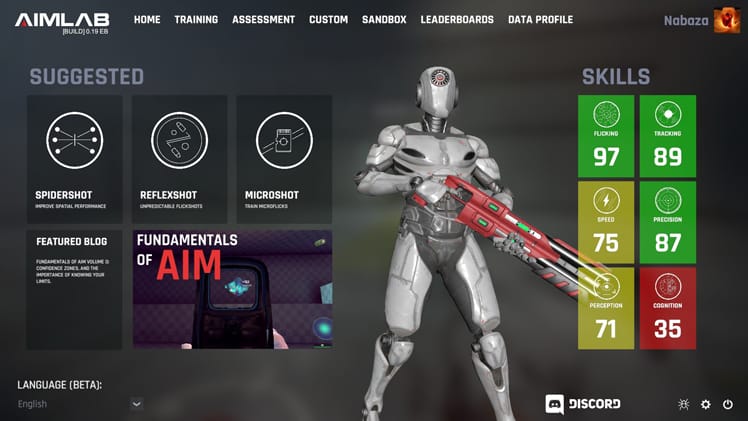 Unlocking Aimlabs: A Cognitive FPS Marvel
The crux of Aimlabs lies in its innovative combination of cognitive science and immersive FPS. By reinventing the wheel, Aimlabs is an exhilarating FPS game and a cutting-edge training tool for gamers looking to up their virtual marksmanship. Its unique integration of scientific training techniques within an engaging gaming environment challenges the conventional boundaries of the gaming world.
Concept Rating: 4/5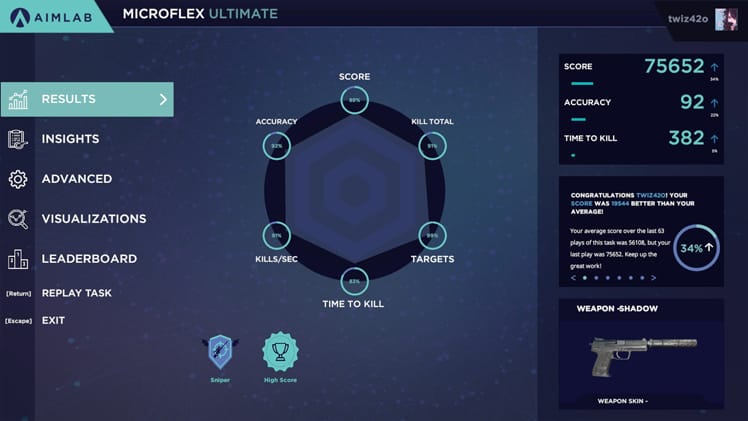 Visual & Audio Magic of Aimlabs
Aimlabs succeeds in delivering a clutter-free visual experience to enhance focus and precision. The graphics are intentionally minimalist, featuring clean lines and straightforward design, allowing players to concentrate solely on skill enhancement without being distracted by extraneous visual elements.
The clean, streamlined graphics are like a breath of fresh air. They eliminate all distractions, allowing players to focus purely on improving their skills.
The auditory elements in Aimlabs are no less impressive, adding another layer of immersion to the gaming experience. The sound effects are meticulously designed to provide real-time feedback, with distinct sounds for hits, misses, and shots fired. The ambient soundtrack is understated yet engaging, keeping players absorbed and motivated throughout their training sessions.
Graphics & Audio Rating: 4/5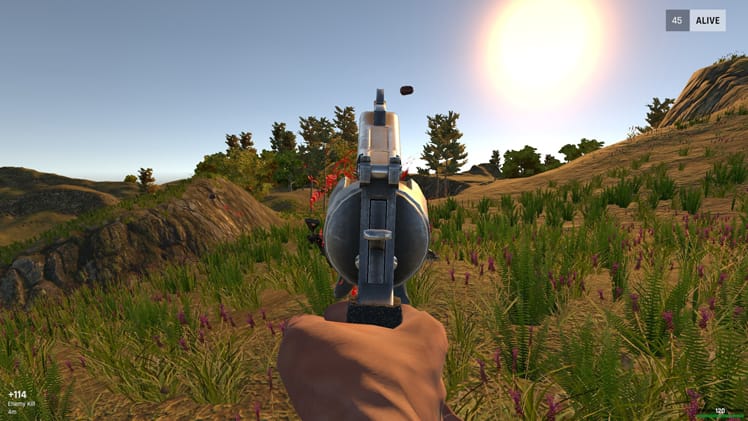 Mastering FPS Skills with Aimlabs
In Aimlabs, the gameplay isn't just about entertainment; it's a dynamic, well-structured training ground for FPS enthusiasts. The game incorporates a diverse range of training modules aimed at improving various facets of FPS skills, taking skill enhancement to a whole new level.
The training modules in Aimlabs are a game-changer. They cover every aspect of FPS gaming skills, helping players take their game to new heights.
Training Modules
Aimlabs offers many training modules, each designed to cater to specific aspects of FPS gaming skills. These modules focus on the following:
Tracking: This module aims to improve players' ability to effectively track moving objects.
Flicking: Enhances the flick shot, an essential skill in FPS games.
Speed: Aims to increase players' agility, enabling swift, accurate movements.
Precision: Targets accuracy, training players to hit smaller targets with pinpoint precision.
Cognition: Boosts cognitive abilities like memory and reaction times, facilitating faster decision-making in high-pressure situations.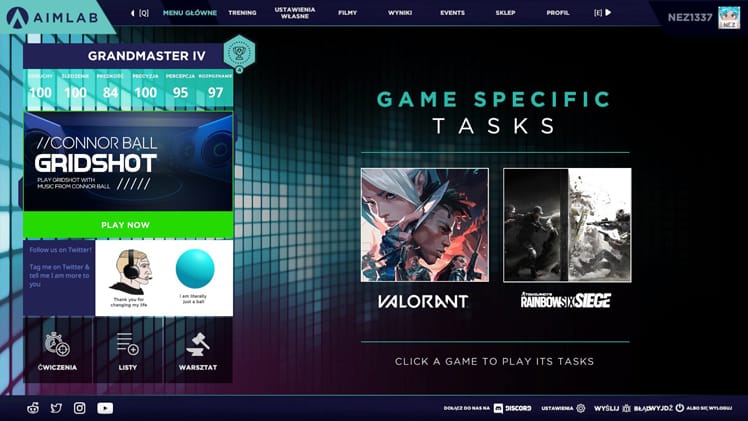 Impact on Gaming Performance
Aimlabs isn't just a game; it's a training tool that makes a noticeable difference. The enhancement in gaming skills acquired through regular training with Aimlabs translates remarkably well to other FPS games like Valorant and Rainbow Seige Six. It's common for players to report significant improvements in their overall performance, validating Aimlabs' effectiveness as a comprehensive training platform.
Community and Leaderboards
But Aimlabs isn't all about solitary training. It also fosters a thriving community, with global leaderboards for different tasks and exercises. This element introduces a competitive edge to your training, enabling you to compare your progress and performance with other players from around the world.
Gameplay Rating: 5/5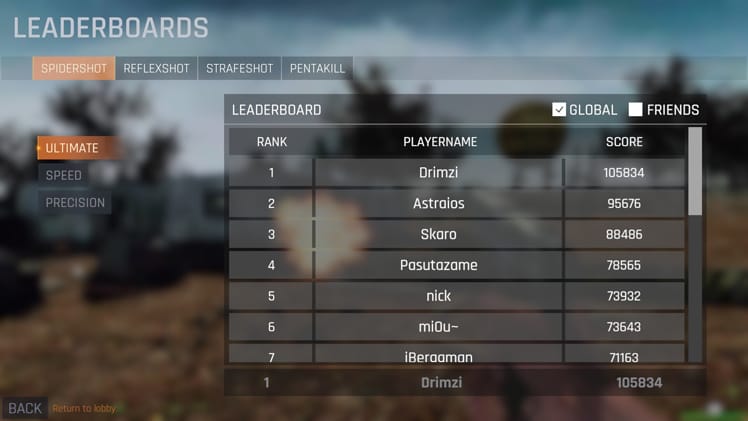 Navigate Aimlabs: Your Purchase Guide
Aimlabs is available for download on PC through platforms like Steam. As a free-to-play game, Aimlabs provides players the opportunity to sharpen their skills without any cost upfront.
While Aimlabs itself is free, it does offer optional in-game purchases for those seeking additional customization options. These purchases mainly consist of aesthetic upgrades, such as varied target models or gun skins, allowing players to personalize their training sessions. It's important to note that these purchases are not essential for gameplay and do not provide any competitive advantage.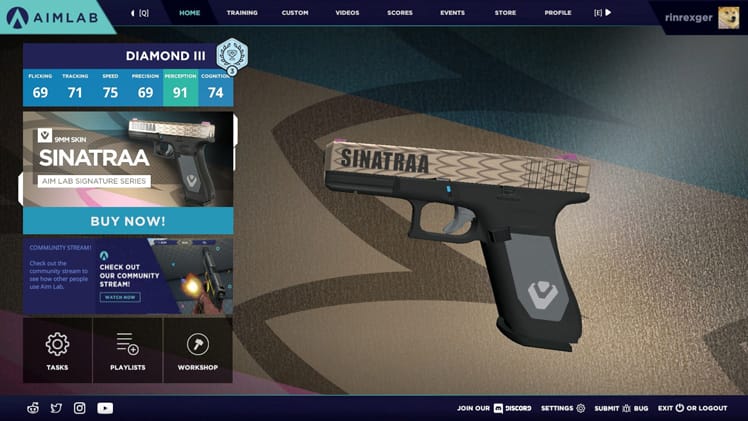 The Aimlabs Verdict: An FPS Training Revolution?
Aimlabs hits a bullseye in its quest to be more than just an FPS game. It transcends the typical boundaries of gaming, offering a unique, enriching experience that combines cognitive training with thrilling gameplay. By seamlessly blending cognitive science and gaming mechanics, Aimlabs offers a beneficial, engaging experience that stands out in the crowded FPS genre.
Replay Value Rating: 4/5
The Pros
A unique blend of cognitive training and FPS gaming
Comprehensive, tailored training modules
Minimalist, distraction-free graphics
Noticeable improvements in overall gaming performance
The Cons
Limited in-game content beyond training modules
Lacks depth in terms of storyline or character development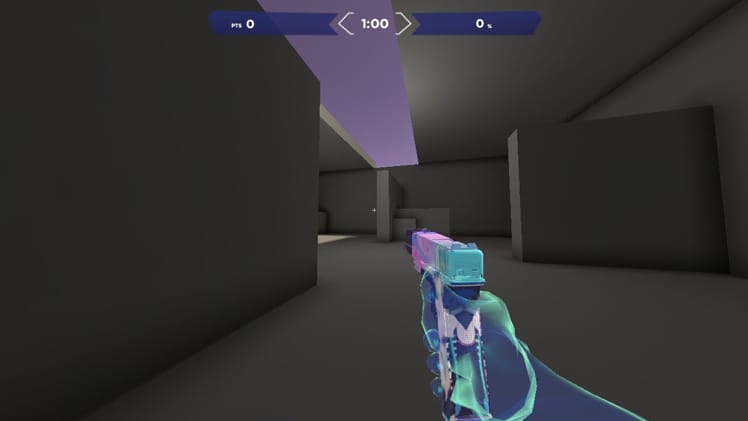 TL;DR
Aimlabs is a revolutionary offering in the FPS genre, ingeniously merging cognitive training with immersive gaming. Although it lacks the traditional story-driven content or character development found in many games, it excels in its mission - to make you a more skilled, efficient gamer. With its comprehensive training modules and engaging gameplay, Aimlabs is an unrivaled tool for FPS skill enhancement.