About Minecraft
Minecraft - Your Imagination is the Limit
Endless Sandbox Adventures Await!
The Most Famous Video Game Ever
It's laid more blocks than LEGO, sold over 200 million copies worldwide, and is in the mouth of every 10-year-old gamer around the globe. Mojang Studio's epic sandbox sensation, Minecraft, is still captivating over 100 million monthly users since its alpha build in 2009. The game that began as a creative haven has since turned into a building behemoth, with online multiplayer worlds and even PvP!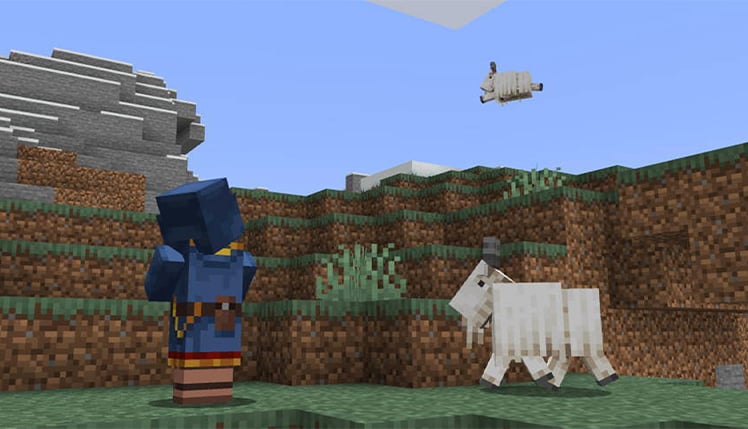 What Started Small Built-Up
Put simply, Minecraft is meant to be anything that you want. Create endlessly, building anything you can put your mind to! Meanwhile, there's an "Adventure Mode" if you want a challenge. Players have spent the last 10 years creating and building online worlds with and for each other, as well as a robust PvP system where anything from The Hunger Games to classic first-person shooters using snowballs and other clever items!
Minecraft is currently the most famous and most loved sandbox game ever.
Minecraft is a perfect, 5/5, and honestly? It's one of the best video games ever created precisely because it doesn't tell you what to do.
Concept Rating: 5/5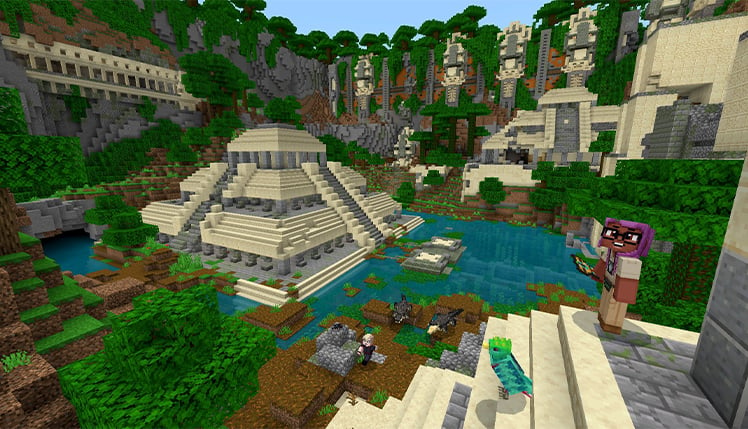 So Many Options
Minecraft is a game that's available on so many systems, which means that the graphics and audio are wildly different depending on where you play. If you're on PC, there's no limit to what you can make the game look like. Mods are community-based, so switching up the skins on your game is easy.
Consoles, while more limited, still have some options as well in your settings. Choose from 4K, 1080p, or "Classic" mode if you're looking for something a little less polished. Minecraft has pretty instantly recognizable 3D blocks, all of the different colors and textures. For example, building in-game with cobblestone produces a very different look than brick or sandstone.
If you're on PC, there's no limit to what you can make the game look like.
The audio was designed to be relaxing and accomplishes that. A serene melody plays in the background while you explore, fight, and build your way through your world. Mobs and NPCs like villagers all have their own unique sounds, and the digital surround audio lets you know where they are concerning you.
Once again, Minecraft is as close to perfect as it comes in the modern video game world. Its polish and pristine reputation comes after 11 years of hard work from tons of developers and players alike.
Graphics & Audio Rating: 5/5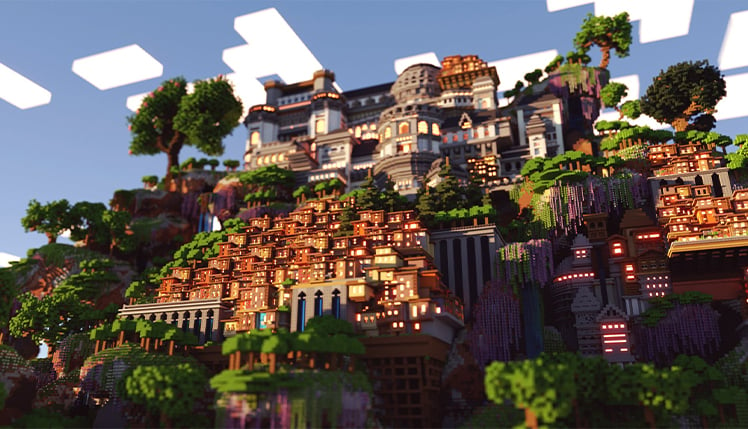 The Sky is Not Even the Limit
We've already mentioned that you can do just about anything in Minecraft, but it's true! Host an offline, single-player game in what's called "Adventure Mode" and learn the ropes for yourself. Gather materials, craft different tools, and build to your heart's content! Fight monsters like the infamous exploding creepers and spooky nether withers. If you die, you lose all of your stuff and have to start from wherever your bed, or home point, is set.
You can do just about anything in Minecraft!
Having a tough time? Try out "Creative Mode"! It's all the fun of adventure without the fear of death. Also, you won't have to gather every single material. They're all right there in your inventory. Pick what you want to build with and let your imagination run truly wild!
If you want to host an online game, that's an option too! Seed a world for you and your friends, designing everything in it from the block height to the sky limit. Play some PvP in an endless scroll of online matches. Play everything from a last-person-standing shoot 'em out to team-based Capture the Flag.
Gameplay Rating: 5/5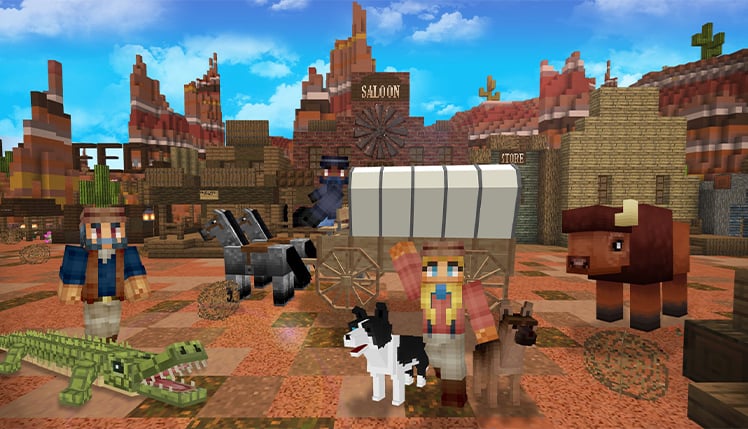 The Ultimate Sandbox
Minecraft still has over 100 million monthly players. Its fanbase has created worlds like Game of Thrones and Harry Potter completely within offline worlds. The creativity of an entire community is on proud display with even the quickest YouTube search, and with good reason: Minecraft is currently the most famous and most loved sandbox game ever.
Replay Value Rating: 5/5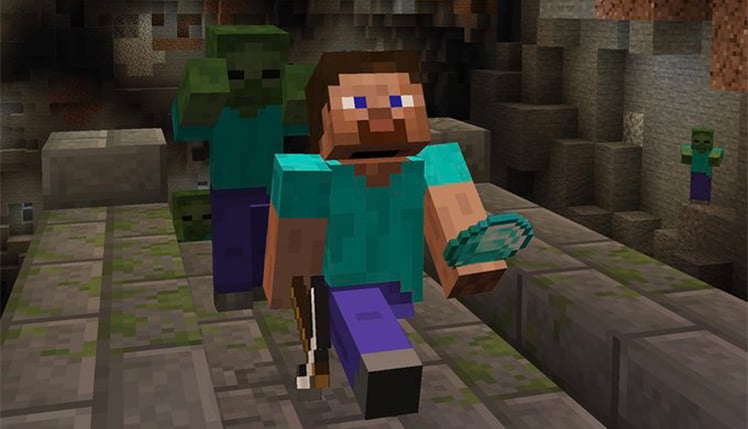 TL;DR
Minecraft is the all-encompassing sandbox game that "built" a generation's love for design.