About Gacha Life
Gacha Life - The Ultimate Dress-Up Simulator
Cute, customizable art keeps a simple game afloat.
Collect-a-thon Meets Adorable
You've seen the chibis on the front page of YouTube. Maybe you've even clicked on one of the adorable music videos. But what, exactly, is Gacha Life?
Simulation games are full of pay-to-win scenarios. Gacha Life offers a cute alternative, with its offline play and free gem collection. Customize up to 20 characters, collect outfits, and explore a semi-cohesive scrolling world with clickable NPCs.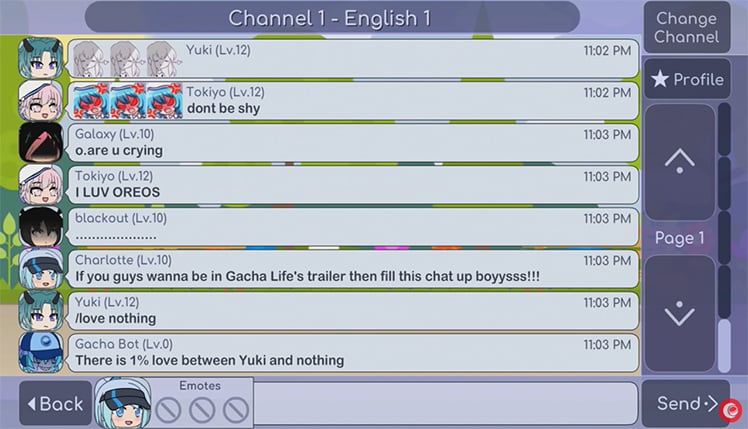 Dress up with a Side of Mini-Games
Gacha Life is a game that's all about the cutest avatar. It has 20 customizable slots in its Studio Mode, where you can create a completely new, unique look. Everything you do in the game is in pursuit of unlocking more customization options.
Gacha Life is a game that's all about the cutest avatar.
There are three different modes to check out in this mobile and browser-based game: Studio Mode, as we already mentioned, Life Mode, and Gacha Games.
Life Mode's a half-baked, click-based RPG aspect where you can wander around a small town forming relationships with various NPCs. Finally, eight mini-games spice things up a little, adding diversity to what's otherwise a pretty basic dress-up game. These two modes turn the 3/5 Gacha Life from a clutter-filled doll's wardrobe to a casual chibi collect-a-thon.
Concept Rating: 3/5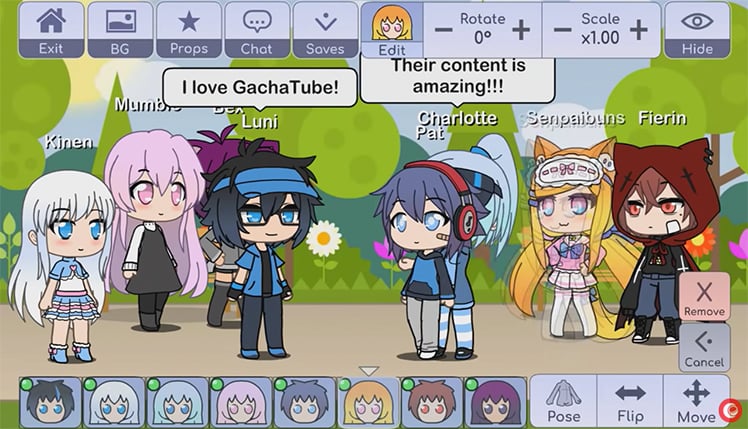 Gag on Glowing Outfits, Bump to Background Electronica
There is nothing special about Gacha Life's generic electronica sound. There's no voiceover work for the NPCs. Even the mini-game where there's a turntable and DJ-looking Gacha, Phantom's Remix, doesn't seem based on any beat-based metric. It's a poorly executed, weird pick.
...the game's chibi-style art has invaded the internet.
However, the game's chibi-style art has invaded the internet. If you've looked anywhere since 2018, you've likely seen the adorable chibis floating around in some format. YouTube music videos consist of countless fan-made animations that use Gacha creations, Pinterest, Tumblr, and Twitter to name a few. It even spawned Gacha Club, another Lunime game with downloads in the multi-millions.
This blend of generic sound with pop culture art earns Gacha Life a 4/5. It could use an upgrade in the music department, but it's hard to argue with the popularity of those giant-eyed, simple chibis.
Graphics & Audio Rating: 4/5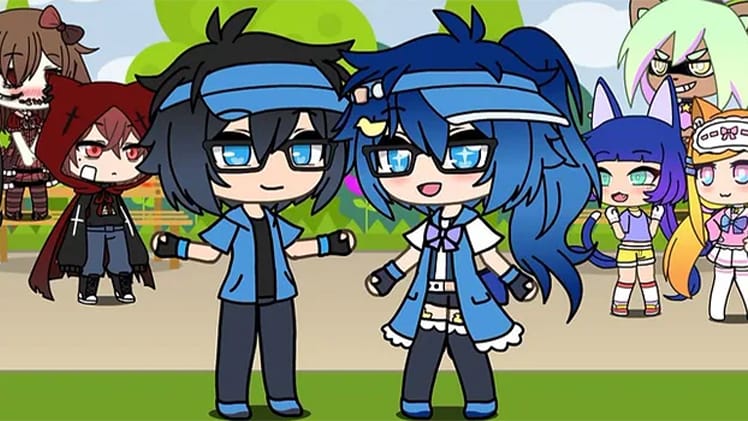 Repetitive Collection With Customizable Pay-off
Of course, we mentioned the 20 customizable chibi slots. Build these cuties from the ground up, choosing from any skin tone, hairstyle, and outfit from a base selection of clothes and accessories. Create one and jump into the world of Gacha Life, since it's easy to come back later and make more with newly collected items.
Collecting items is as easy as playing mini-games in Gacha Game or meeting up with NPCs in Gacha Life. Find everything, like new hair choices, skin tones, and fantastic outfits. There are accessories and even pets!
Collecting items is as easy as playing mini-games in Gacha Game or meeting up with NPCs in Gacha Life.
Mini-games in Gacha Game include Ichi's Math, Orca Sploosh!, and Abushu Candy Toss. If those don't sound like your style, there are five others from which to pick. In Gacha Life, click through conversations with pre-scripted snippets of convo like "I love pizza." It isn't exciting, but it's the grind if you want those sweet, sweet dress-up items.
The gameplay features enough casual entertainment choices, but any intense simulator fans should look elsewhere. The 3/5 content is cute but not particularly in-depth.
Gameplay Rating: 3/5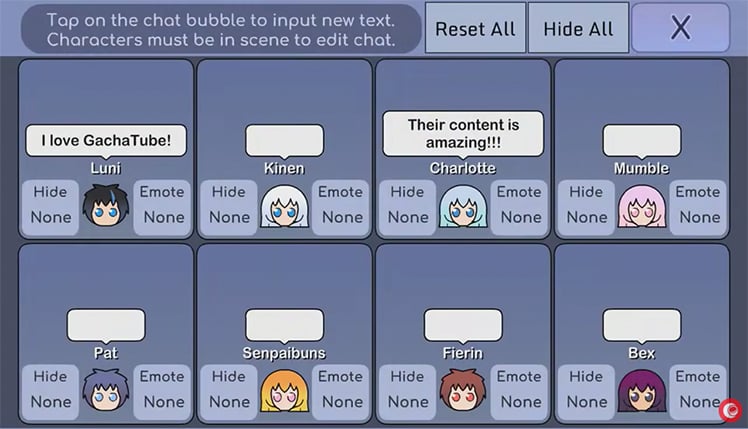 It's Cute, but It's Casual
In the end, Gacha Life is all about creation and customization. It's worth checking out if unlocking hundreds of cute new items with somewhat repetitive and lacklustre mini-games is up to your alley. The limited methods for unlocking different items get tedious after a while, and grinding isn't for the faint of heart.
Hardcore simulation fans might turn their noses up, but Gacha Life is a great choice for casual game fans who love cute art and a low-key, offline environment for creativity.
Replay Value Rating: 3/5
TL;DR
Dress up, play mini-games, and explore offline in the adorable free-to-play chibi simulator, Gacha Life!