About Cyberjunk 2020
Cyberjunk 2020 - A Free Open-World Shooter
Functionality in a Sandbox
A Student's Masterpiece
When you hear the title Cyberjunk 2020, you may instantly think about CD Projekt RED's AAA action RPG, Cyberpunk 2077. The game has seen many delays, leaving fans anxiously waiting. So, YouTuber and indie developer neenaw launched his hilarious sandbox-style parody of the much-anticipated hit -- Cyberjunk 2020.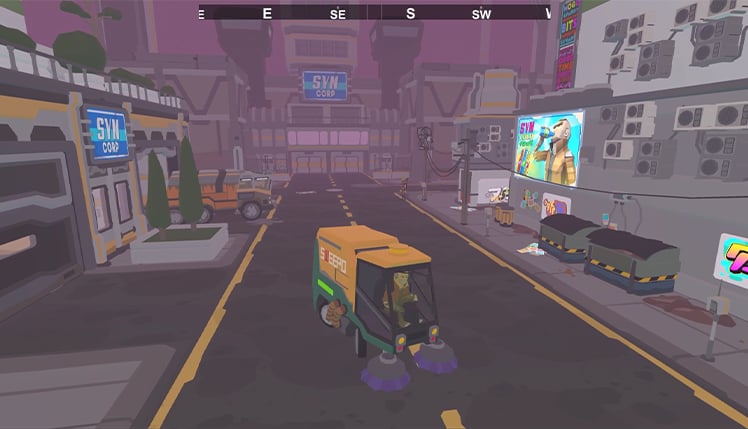 Spawned by Impatience
neenaw discusses in one of his videos how he got the inspiration for Cyberjunk 2020. As a student, he had to create a large-scale and functioning game. Like plenty of people, he was eagerly awaiting the release of Cyberpunk 2077.
But the constant delays gave him another idea: why not create his version?
And thus, was born Cyberjunk 2020. It's a sandbox-style third-person shooter set in a dystopian future. Sound familiar? Of course, it does!
neenaw created the game in just three short months. Its concept is a love letter to and a poke at its AAA inspiration, Cyberpunk 2077, which earns a 4/5 for its witty and clever inception.
Concept Rating: 4/5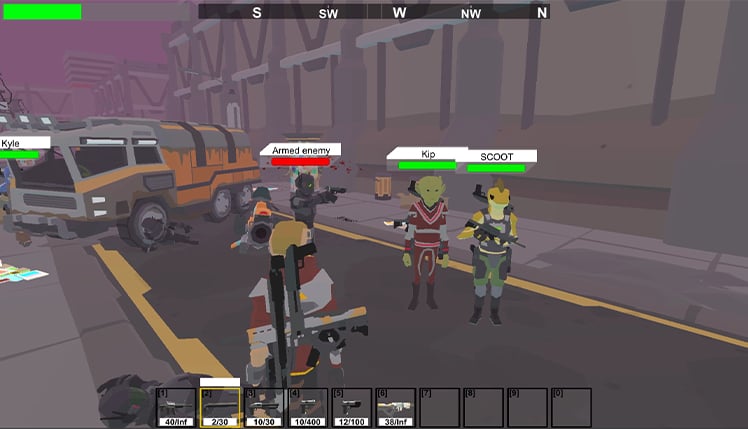 Nothing Takes Itself Too Seriously
The faces look like something out of a nightmare spawned by a half-finished turkey sandwich. Other than that, the graphics have a charming geometric design to them. It lends itself well to the dystopian future that neenaw tries to create in Cyberjunk.
Explosions, gun noises, and vehicle sounds are all present. There's no soundtrack. To quote neenaw: "It's called Cyberjunk for a reason."
So, the graphics aren't top-notch, but this adds to the hilarity and parody of the game.
Graphics & Audio Rating: 3/5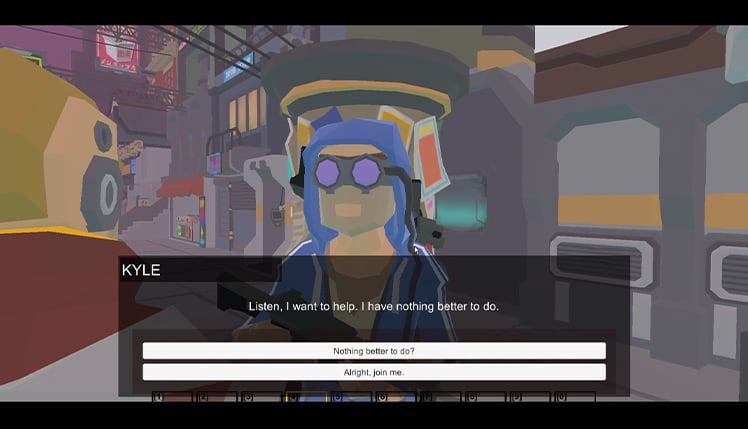 Cars, Guns, and Companions Throughout the City
Exploration is the way to discover things in this game. There is absolutely no main story, and there are only side quests. You can find these quests, along with unlocking companions, by talking to different NPCs throughout the city.
Collect different guns, and armoured vehicles, and enlist up to three companions. Fight everyone and everything, including the police, if you want. Command menus allow you to control each companion individually or as a team.
You can hijack any car, and every car flies (thanks to neenaw forgetting to disable the "space" bar command, which activates this)! Your companions won't always figure out what car you're in, though, and may end up left behind. That's just the name of the game in Cyberjunk, baby.
The wild and wacky gameplay earns a 4/5. Probably the best part about Cyberjunk 2020 is that it's completely free-to-play!
Gameplay Rating: 4/5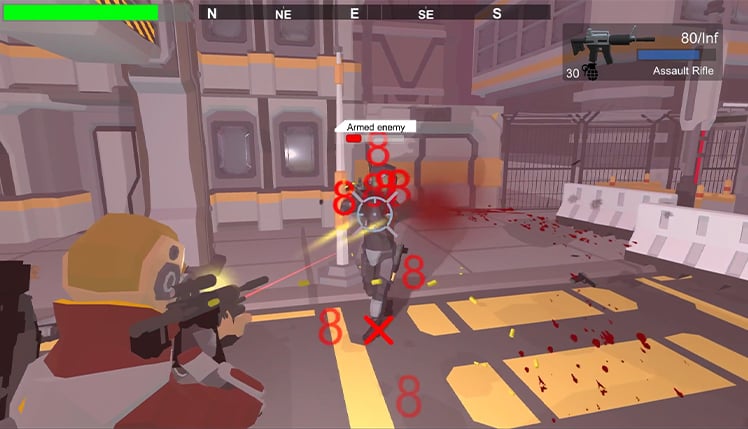 A Hysterically Accurate Ode to CyberPunk
With Cyberpunk 2077 delayed, Cyberjunk 2020 is the perfect game to tide you over. It isn't perfect but certainly embodies the futuristic, chaotic vibe that many of us expected from the game.
However, now we know that Cyberjunk 2020 is shockingly accurate with its wild physics! If you're looking for more comedy than the Cyberpunk bloopers on the internet, try downloading neenaw's master project Cyberjunk 2020. It's well worth a glimpse, especially since it's free-to-play.
Replay Value Rating: 3/5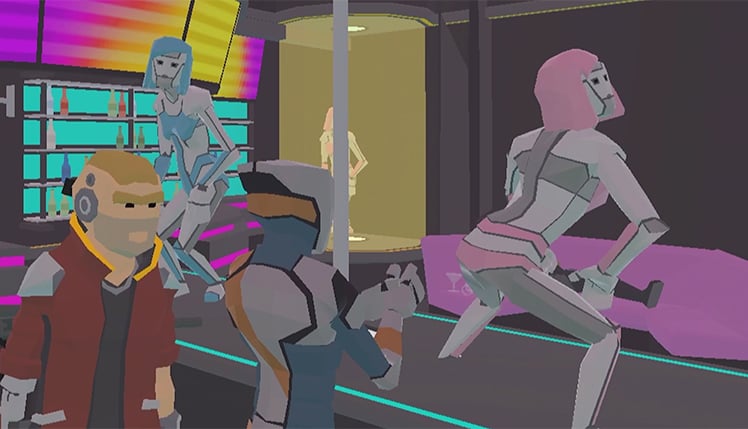 TL;DR
Cyberjunk 2020 is the free-to-play, third-person shooter sandbox parody of Cyberpunk 2077.