About Zombie Army 4: Dead War
Zombie Army 4: Dead War - Fight the Undead Reich
A horrifyingly grotesque multiplayer survival shooter.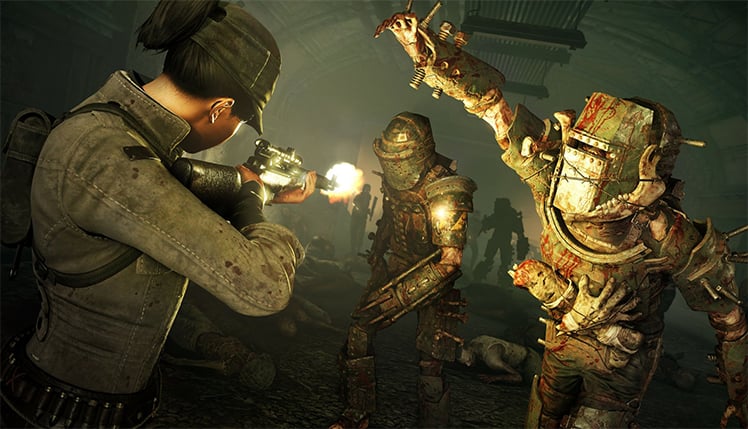 Hitler's Zombie Hordes Return
There's something about shooting zombies that never really gets old. Maybe it's the fact that there are so many different permutations of the creatures. Perhaps it's even the fact that you can kill off as many of them as you want without feeling guilty. Regardless, there seems to be no shortage of games that allow you to do just that. Zombie Army 4: Dead War doesn't go subtle with its zombie shooting sprees, but that's one of the things that makes it so much fun.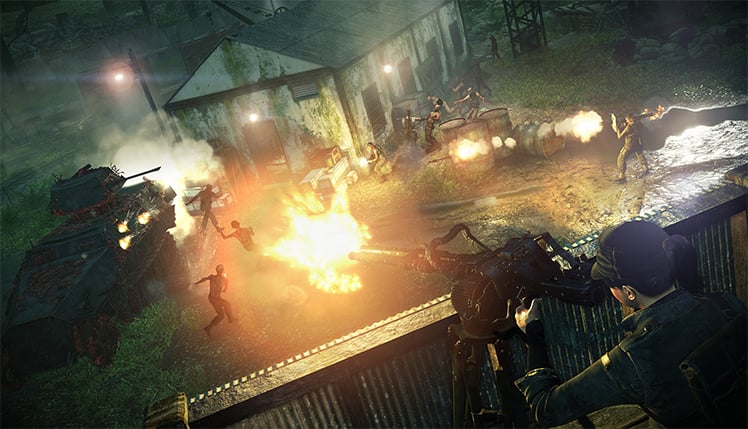 A Little Grave Robbing
Zombie Army 4 wants to be a Left 4 Dead game. That's not necessarily a bad thing, though. While there are certainly a few other games out there that do something similar to what the beloved franchise perfected, Zombie Army 4 stands out by at least going all-in on the nightmarish silliness of the original games.
There's more of everything - more zombies, more violence, more systems to play with.
Conceptually, at least, Zombie Army 4 stands out by taking a lot of what made similar games work and turning them up to 11. There's more of everything - more zombies, more violence, more systems to play with. This feels like a very natural evolution of something that's been building for quite some time, and players who jump into the game looking for a new iteration on an old classic will very happy.
Concept Rating: 3/5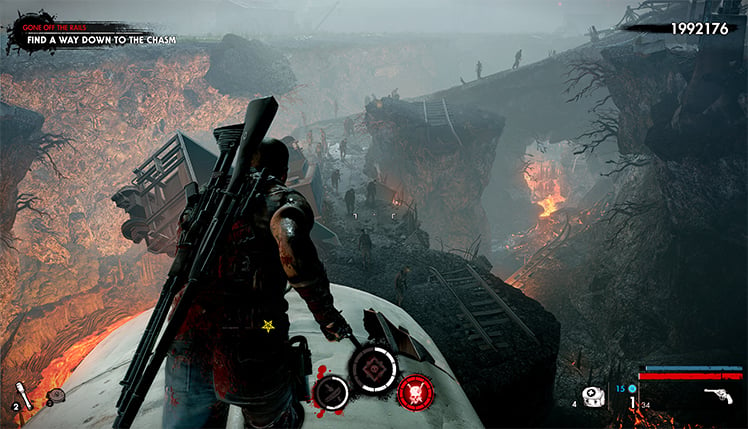 BRAINS BRAINS BRAINS
Zombie Army 4 will never win an award for best graphics, but it's not going to get many complaints either. It's probably very fair to praise this game as looking much better than it should, given its mid-tier status, with some of the visual effects like X-Ray kills standing out above what you might see in some of the more expensive games on the market.
The sound design isn't quite as good as the graphics, in that there's nothing here that's memorable or that stands out. Everything in the soundscape makes sense, though - you'll hear the requisite moans and groans as well as the weapon sounds and call-outs that you've come to expect from the genre. Everything here is serviceable and doesn't detract from the experience, which makes it perfectly passable.
Graphics & Audio Rating: 3/5

Shambling On
It's probably best to go ahead and mention the elephant in the room - the character movement in this game is awful. Part of this is due to the nature of the game being a survival-based multiplayer shooter, but none of the human characters feel like they move quite as quickly as they should. Every movement is just so clunky that you're going to end up dying over and over again until you get your rhythm down.
[Zombie Army 4] is incredibly fun to play once you get past the initial hurdles.
Once you get used to the control scheme, the game does start to open up. The features that it lifts from other games in the genre - the special zombies, the mass waves of enemies - work just as well as you might expect. The things that are relatively unique like the weapons upgrades are nice additions to the formula and you'll miss them if you go elsewhere. All in all, this game is incredibly fun to play once you get past the initial hurdles.
Gameplay Rating: 3/5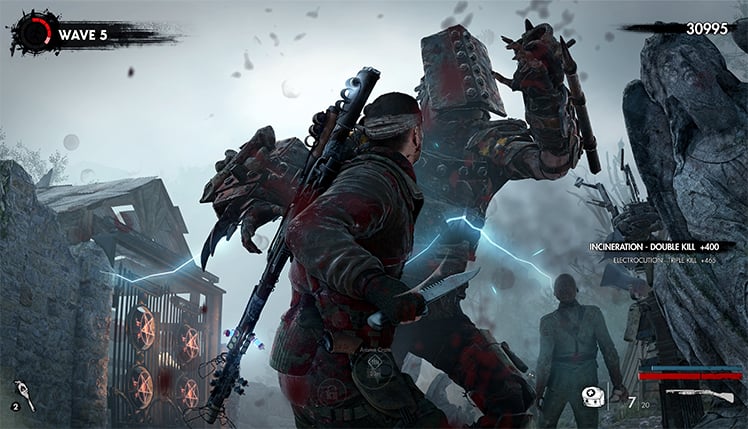 Not Quite on Death's Door
Zombie Army 4: Dead War lets you shoot Nazi zombies, and for many people, that's going to be more than enough. It's hard to call this a smart survival shooter, but it is certainly a fun game that's going to allow you to re-live some old-school thrills with your favorite gaming friends. The game suffers a little bit from its poor controls and the general lack of things to do once you've mastered the Horde mode, but even then it can provide just enough of a challenge to keep a group of players coming back again and again until they've beaten every challenge.
Replayability: 4/5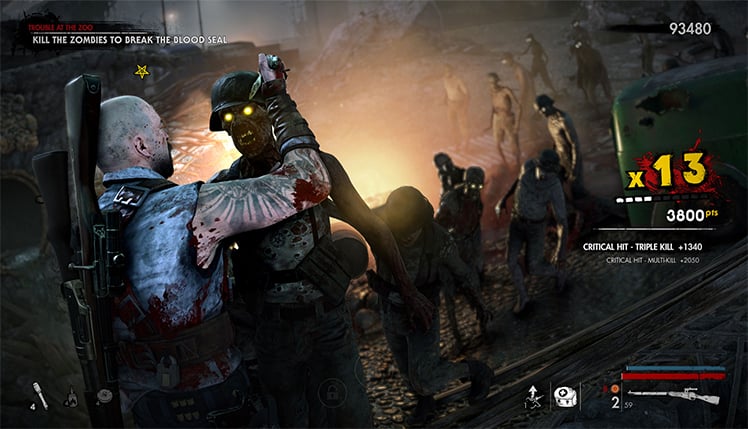 TL;DR
Zombie Army 4: Dead War is a co-op survival shooter that lifts from the greats and iterates in some interesting ways.