About The Long Dark
The Long Dark - Surviving the Canadian Wilderness
Surviving the Quiet Apocalypse

A Flame In The Dark
Developed and published by Hinterland Studios Inc., The Long Dark is an open-world exploration-survival game available on PC (via Steam and Epic Game Store), Xbox One, PlayStation 4, and Nintendo Switch.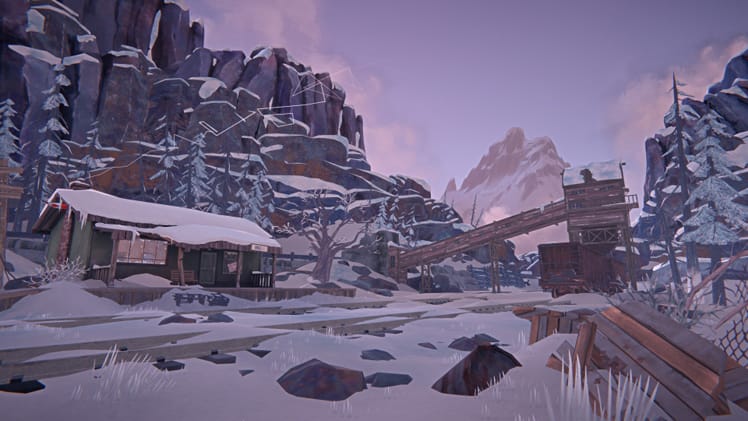 The Quiet Apocalypse
You've crash-landed in the middle of the northern, desolate, and freezing Canadian wilderness, and technology has died thanks to a geomagnetic storm. To survive, fight against cold, hunger, thirst, and exhaustion. The Long Dark offers two main modes of play: Survival Mode and Wintermute, an episodic story mode.
In Survival Mode, the only ending is death, and your goal is to survive as long as possible. The Long Dark has many difficulties ranging from Pilgrim (easy) to Interloper (ultra hard). Wintermute has five episodes and is more linear, with narrative choices, NPCs, and many goals to achieve. A new paid DLC expansion, Tales from the Far Territory, adds new regions, gameplay, and narrative.
Concept Rating: 5/5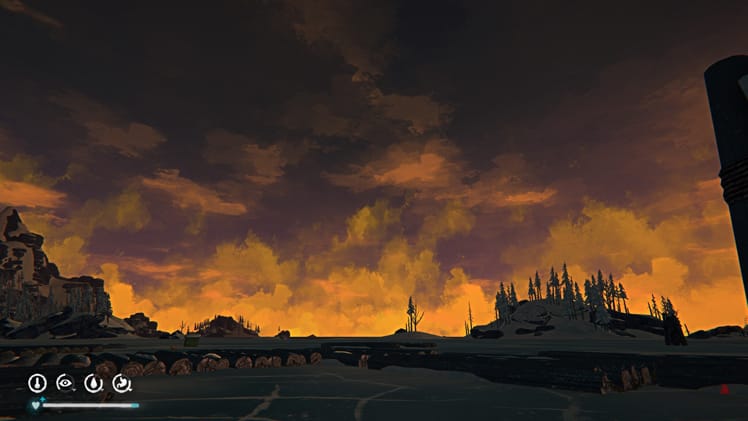 Watercolour Wilderness
The Long Dark is similar to Firewatch in its visual style. The simple design style of the distant mountains and clouds paints silent poetry about the deadly landscape that, while stunning, ultimately is indifferent to your survival. The game's visuals immerse the player in this frozen wilderness: whiteouts that leave you blind to the world swiftly turn into a breathtaking display of the aurora borealis against a starry night sky.
The sound team has also done a fantastic job. Harsh winds that threaten a storm to come will make you wince, and wolf howls and crow cries are all hints to guide you in your survival.
The only place where the audio falls short is in Wintermute. A notable amount of dialogue is awkward, liable to bring gamers out of the story, which is also one of the few areas where the graphics and audio don't feel fully married. The art style of the game's characters feels stretched tight to account for the moving mouths of NPCs. The Long Dark is at its best when dialogue is minimal, such as in Survival Mode.
Graphics & Audio Rating: 4/5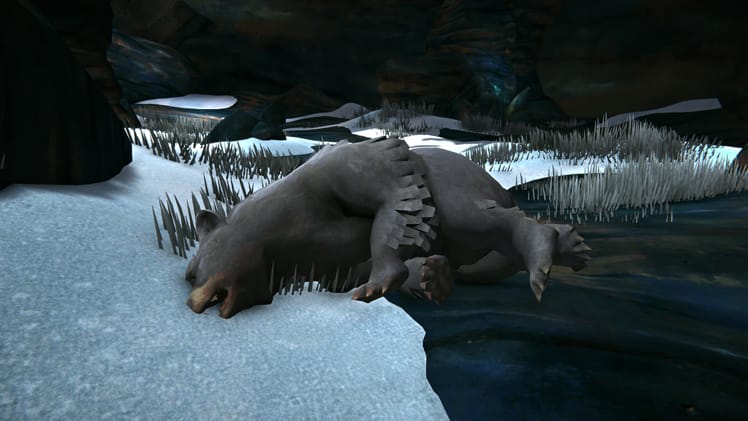 Northern Bushcrafting
In The Long Dark, you must fight more than your own bodily needs to survive. There is wildlife like wolves and bears that - depending on your chosen difficulty - may attack you. There are furious snow and wind storms that will work to freeze you to death. However, some situations feel intimate and natural and arise from your choices and circumstances. These include a final bullet in the chamber and a wolf on your heels; the quiet agony of dwindling fuel for your only fire, having already spent your last match; pushing forward against nightfall and cold to get to better shelter in time.
Even though The Long Dark's primary game loop is simple, it rarely feels repetitive. If you find yourself with an overabundance of supplies and are searching for more of a challenge, you can try Challenge Mode, which allows you to customize your experience.
Gameplay Rating: 4/5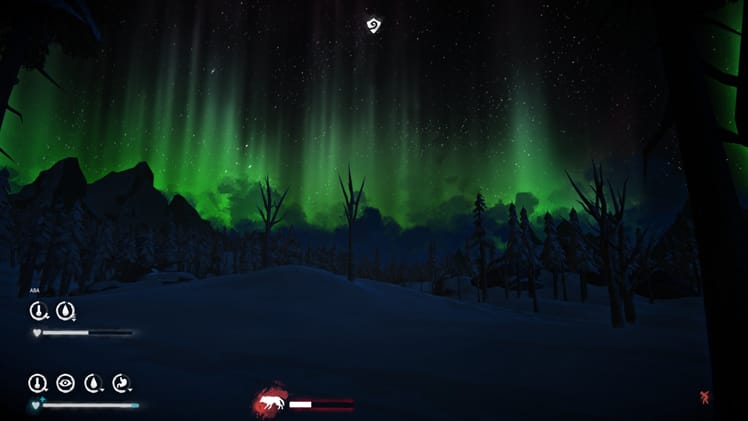 A Long Trek
The Long Dark started as a successful Kickstarter campaign in October 2013 and was released in alpha on Steam in September 2014. In August 2017, the survival game left Steam Early Access and the full version also launched on the Epic Games Store, Xbox One, PlayStation 4, and Nintendo Switch.
Survival Mode is currently in 2.04, and Wintermute is in 2.03. It averages about $25.63 across different platforms, which is a solid price for the hundreds of hours it can offer in either Survival or Wintermute. Xbox Game Pass or PS Plus also includes The Long Dark in their subscriptions. As the first paid expansion, Tales from the Far Territory is available on the Epic Games Store and Steam for $19.99.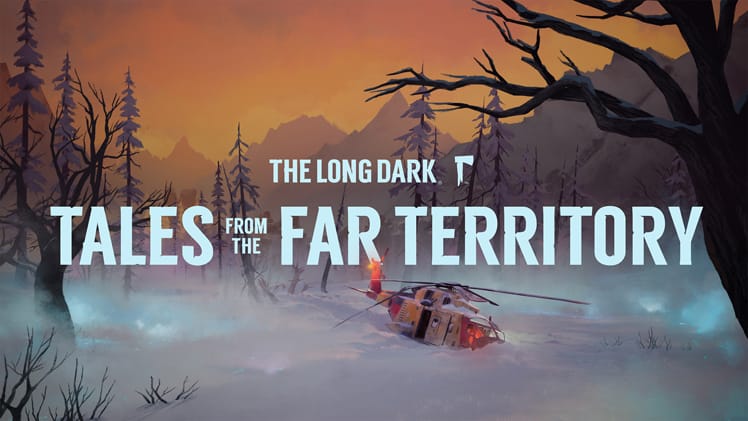 Trail Magic
The Long Dark is renowned in the survival genre thanks to its compelling game loop, immersive landscapes, and the constant drive for players to balance risk versus reward. With its sandbox Survival Mode, narrative Wintermute Mode, and the new expansion of Tales from the Far Territory, there's no shortage of gameplay.
Replay Value Rating: 5/5
The Pros
Compelling gameplay loop
Realistic survival focus
Atmospheric, poignant environment
The Cons
Story Mode is weaker, with awkward dialogue
Not necessarily for everyone
No tutorial in Survival mode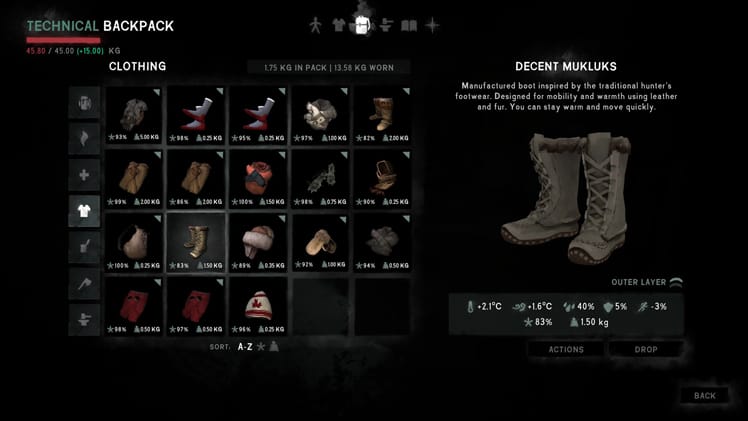 TL;DR
The Long Dark offers an experience that no other game can provide, with a compelling, natural-feeling game loop to test your survival skills.