About Sonic.EXE - The Game
Sonic.EXE - The Game - A Fan-made Game With a Creepy Twist
A horror platformer perfect for creepypasta and Sonic fans.

What Is Sonic.EXE - The Game?
Developed by MY5TCrimson, Sonic.EXE - The Game is a fan-made horror platformer, available on the Windows operating system. The game was released in 2014 and received many updates before reaching its completed form in 2015. It is free-to-play and focuses on the popular Sega Genesis character from what is known as the creepypasta universe. While the character Sonic.EXE appears as Sonic the Hedgehog, it's actually an evil creature spawned in the void. This explains the bloody eyes and scary, fang-bearing grin.
Play as different characters and chase after Sonic.EXE, the murderous entity. It takes place in the Sonic universe. However, users experience it in a whole new way. Sonic.EXE murders everything and everyone in his past. There are many tragic events players find by exploring the once bright and happy background.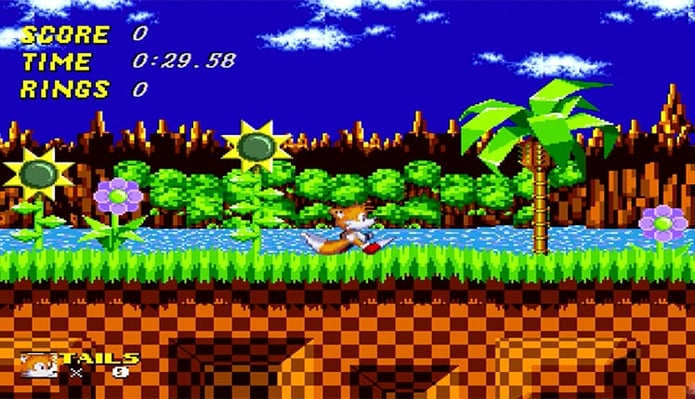 Sonic.EXE - The Game F
eatures
Sonic.EXE - The Game is completely fan-made. The developer released a few updates to complete their vision. Players survive as other characters from the beloved franchise such as Tails or Knuckles. Find out what has happened to the world. However, the events are not for the faint of heart. Blood is everywhere as Sonic.EXE continues on its murderous rampage. Eventually, players may notice the music becomes more ominous.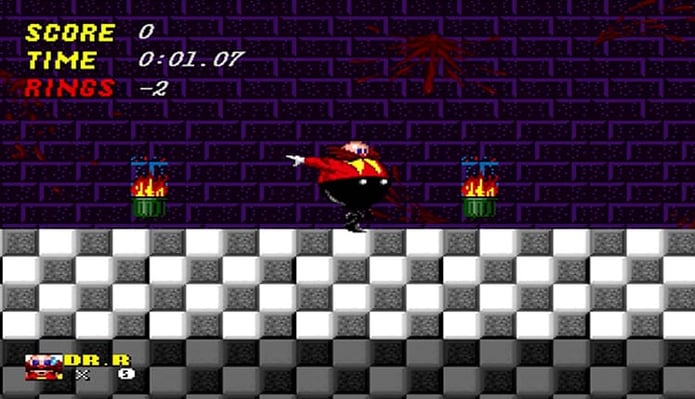 The monster lurks in many unexpected places. Move as quickly as possible in hopes of avoiding encountering him until everything is ready. However, sometimes even speed isn't enough to save players from meeting a sad and terrible death at the creature's hands.
Blood is everywhere as Sonic.EXE continues on its murderous rampage.
The art is completely fan-made. It features a dark, sad reality where evil invades. Even Dr. Robotnik is no match for this hellspawn creature. Nobody is safe when Sonic.EXE shows up and attacks. The music is very creepy. It is based on the original songs from the levels players experience but has many new twists and turns. Take secret paths while exploring for things to help in the final fight against Sonic.EXE. Return to previously completed levels for new and unexplained additions. The worlds evolve in this video game, making time-based secrets a fun and thoughtful feature.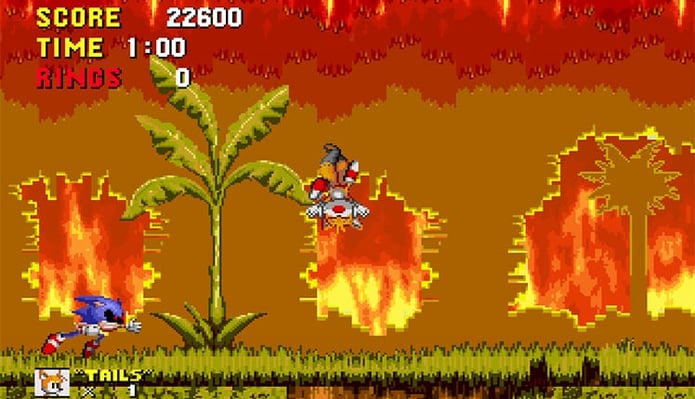 In Summary
Sonic.EXE - The Game is based on a creepypasta that spawned from the beloved Sonic the Hedgehog series. It is totally fan-made and brings an unexpected genre into the universe. Explore a bloody and destroyed world while Sonic.EXE brings chaos and murder with it.
Players give chase as a variety of Sonic characters. Survive and get rid of the evil from the sad remnants of the real Sonic's home. Check out new areas and gather the secrets. Expect the unexpected as Sonic.EXE hunts after players in its quest for total madness throughout the entire world.
[Sonic and Sonic the Hedgehog are the credit of SEGA and are registered trademarks of SEGA Holdings Co., Ltd.]