About S.M.S
S.M.S - Some Texts Are Better Left Unread
Chance's Terrifying Journey to Free His GF From a Psychopath
A Throwback to Classic Horror Movies
S.M.S, developed by 616 Games, is a surreal indie horror game inspired by the many trashy slasher flicks of the 1980s. The game, available exclusively for Windows via Itch.io, offers quite a bit of nostalgia for fans of the classic horror genre. S.M.S also brings plenty of the strangeness that gamers have come to expect from the more obscure horror titles of its kind.
Specifically, S.M.S takes the bulk of its inspiration from the classic horror series, "Tales From the Crypt." Although this is a game that players can breeze through in only around 20 or 30 minutes, it will keep you thoroughly entertained throughout the experience.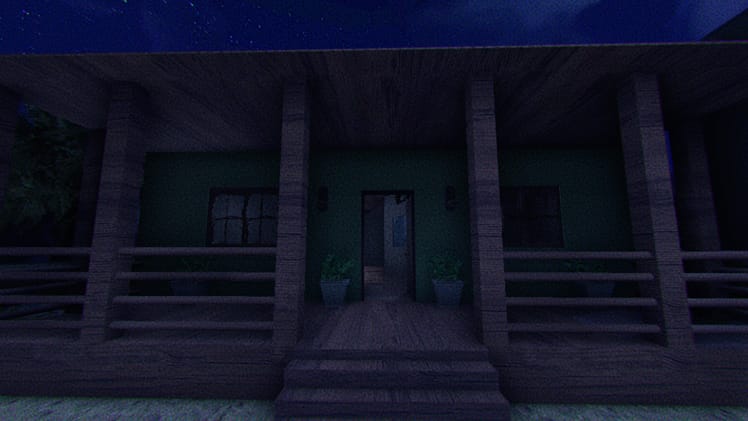 Disturbing Text Messages
S.M.S follows the story of Chance, a guy casually hanging out at home when he suddenly starts receiving disturbing text messages from his girlfriend's phone. However, the sender is not his girlfriend but an unknown psychopath holding her captive. And if he wants her to be released unharmed, Chance will have to complete several horrifying tasks for the kidnapper.
As the game continues, Chance must do his best to meet the unknown psychopath's demands, even if it means killing innocent people and committing other heinous acts. But as the night goes on, it becomes clear that this kidnapper has a very sinister plot, and Chance and his girlfriend are simply pawns.
Concept Rating: 4/5
Comically Silly Graphics
In most cases, a modern video game having subpar graphics will be a disappointment and is usually not an intentional feature. However, in S.M.S, the blocky, low-quality visuals are purposeful and add significantly to the game's unique charm and retro feel.
Like most titles by 616 Games, there is a lot of parody and humor in S.M.S, and the cheesy graphics help hammer that point home. That isn't to say the game's animations and character models aren't creepy -- they can be grotesque and unsettling at times.
The game's soundtrack is predominantly atmospheric noises and the occasional ominous sound effect, not to mention the high-pitched screams and bludgeoning sounds. Sometimes, you'll even get hit with a dose of classic 1980s horror music, which is a perfect fit for the gameplay.
Graphics & Audio Rating: 4/5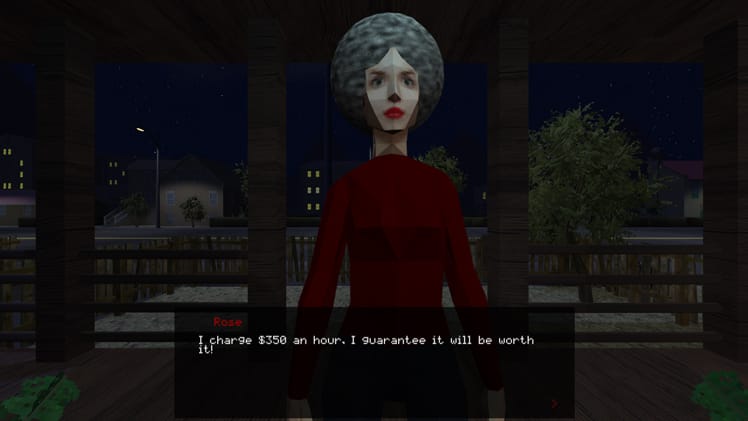 Extremely Simple Gameplay
Because of its simple mechanics, controls, and overall gameplay, S.M.S is a solid choice for newer gamers and those who feel overwhelmed by more complex games. There are no overly challenging puzzles to solve or deeply hidden secrets to uncover. Your character has straightforward tasks to complete, which allow the game's storyline to move forward.
The controls are basic, featuring point-and-click elements and simple keyboard functions. Even less experienced gamers should be able to easily keep the game moving and progress from one task to the next.
Even less experienced gamers should be able to easily keep the game moving and progress from one task to the next.
Brutal Combat Scenes
Combat is one of the repeating elements of S.M.S, and it's notable for its bluntness and brutality. Typically, these scenes consist of you and your foe bludgeoning one another repeatedly with blunt objects until one of you perishes. Although there's very little to the game's combat mechanics, something is engaging about its simplicity.
In many adventure and horror games, first-person combat requires you to master different abilities, utilize different strategies, and take advantage of your foe's weaknesses. The combat elements in S.M.S are pretty much the polar opposite. When you face off against someone you need to kill, hit them with your axe until they stop moving.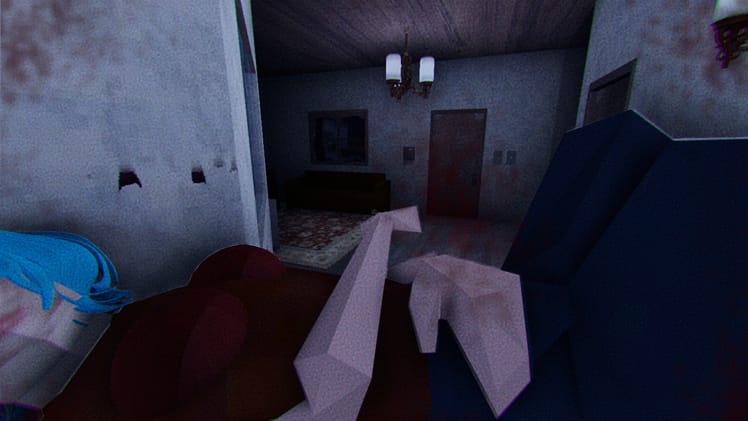 Conflicts of Morality
Even though S.M.S is, first and foremost, a cheesy horror game, the plot touches on a deep moral conflict. As Chance, you must decide what lengths you are willing to go to keep your girlfriend safe. For example, when told to murder an innocent person, will you do it if it means protecting someone you love?
Ultimately, Chance decides he'll do whatever it takes to free his girlfriend from her captor, including committing murder. While the main vibe of the game is silly, nostalgic fun, it does make you think about what you would do if you were to find yourself in Chance's awful situation.
While the main vibe of the game is silly, nostalgic fun, it does make you think about what you would do if you were to find yourself in Chance's awful situation.
A Cruel Twist of Fate
After Chance has completed the evil tasks, he learns that he has been nothing more than an unwitting pawn in the plot of a psychopath. As it turns out, the kidnapper is a man who, after losing his wife, has devised a scheme to resurrect her using a living woman's body.
To stop the crazed necromancer, Chance must fight in a final battle for his girlfriend's soul. And as you may have guessed, this fight involves beating the psychopath to death with an axe.
If you can emerge victorious in this last fight, perhaps Chance and his girlfriend will live happily ever after. You'll have to play and find out for yourself.
Gameplay Rating: 4/5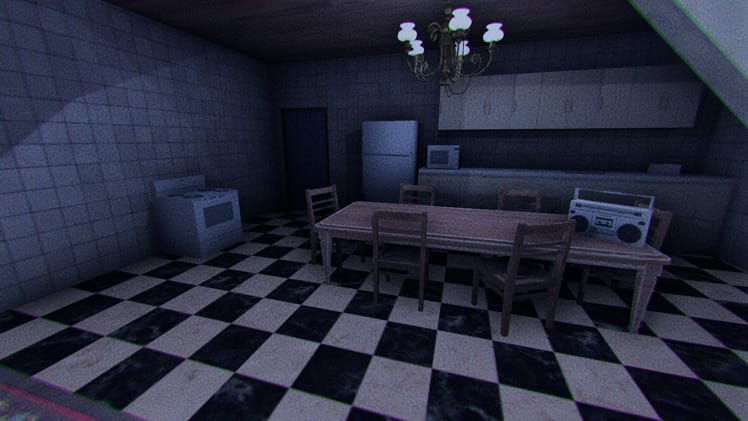 An Affordable Gaming Experience
616 Games released S.M.S on February 7, 2023. You can download the game from the 616 Games Patreon website or Itch.io for only $1. Although the game takes only 20 to 30 minutes from start to finish, it's not hard to justify spending $1 for half an hour of creepy, nostalgic fun.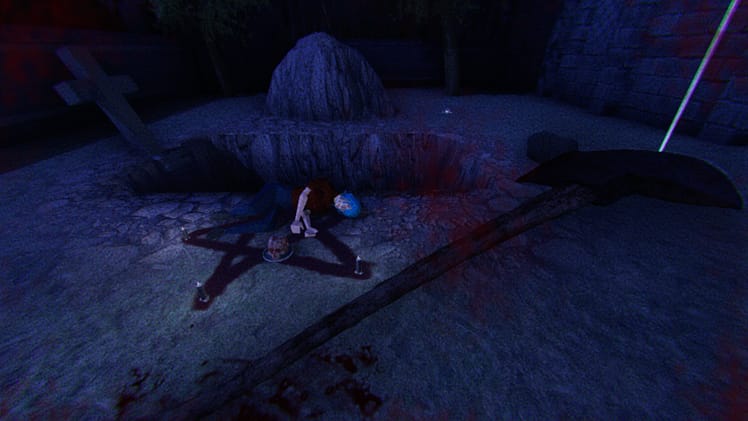 A Thoroughly Entertaining Diversion
As long as you go into S.M.S with the right expectations, it will be easy to enjoy the game. If you're a fan of trashy 1980s horror movies, you'll surely recognize several tropes and references. And even if you aren't familiar with the game's inspiration, you'll find plenty of entertainment in the bizarre graphics, overly dramatic plot, and gruesome combat.
Replay Value Rating: 3/5
The Pros
Straightforward controls and gameplay
Awesome 1980s horror nostalgia
Fitting soundtrack
The Cons
Very short
Not for gamers looking for a challenge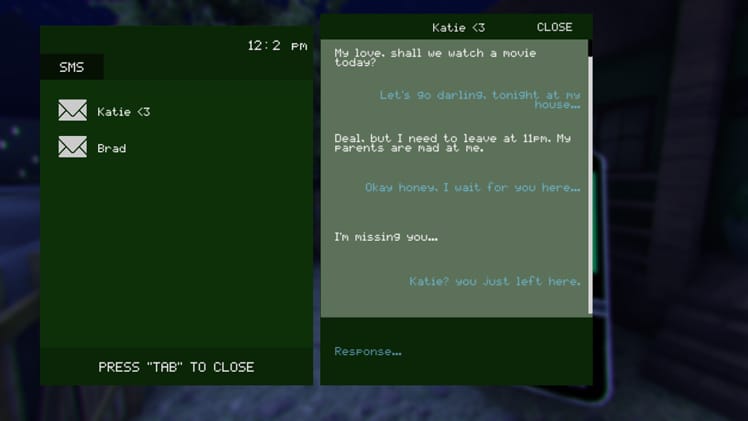 TL;DR
S.M.S by 616 Games is a surreal and grotesque indie horror game inspired by trashy 1980s slasher movies and "Tales From the Crypt."