About The Slormancer
The Slormancer - The Promise and Potential
A Hack-And-Slash With Some Unique Features and a Wicked Sense of Humor
A Debut Title
The Slormancer is a hack-and-slash dungeon crawler, developed by Slormite Studios. This is the studio's first official release and is available for download on Steam and GOG. Don't let the computer aspect fool you, though, as the game comes with complete controller support.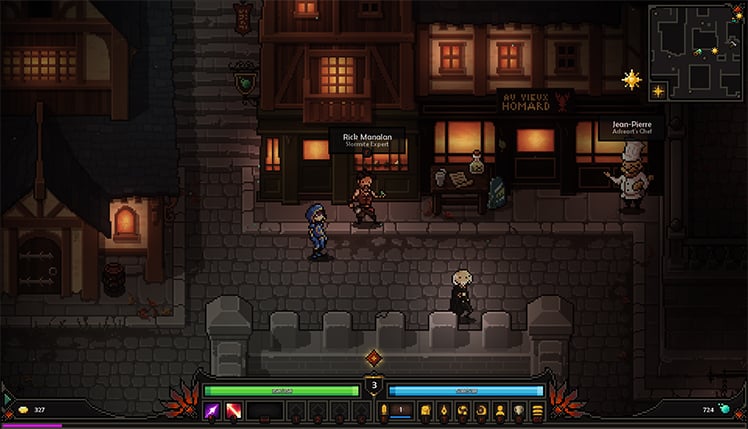 Don't Take Yourself Too Seriously
Perhaps the facet about The Slormancer - which you can probably pick up from the name of the game itself - is that it doesn't take itself too seriously. It mocks standard RPG and dungeon tropes, comes with absurd names, and is designed for pure, unadulterated fun.
This genre is designed to make you feel as if your playing makes a short-term and long-term difference. In the short term, it's fun to watch enemies fall before your sword. However, that's not all, as play unlocks skills and allows you to pick up the ample look which is studded around the game's various dungeons and levels. This, in turn, makes you a more effective killer, dramatically enhancing the experience.
In the future, Slormite Studios plans to add more classes, loot, and levels. The play is more limited for now, but that is par for the course with an Early Access game.
Concept Rating: 4/5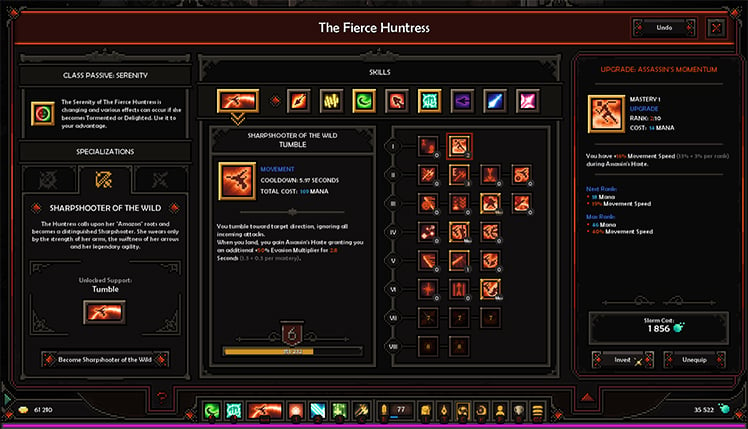 Pixels, Pixels Everywhere!
Like many games from smaller indie studios, The Slormancer uses pixel art. It is colorful and fun, and the graphics released so far make it clear that you'll be hooked. For those of you who are looking for something different, or something that stands out from the crowd...sorry. There's nothing here that makes The Slormancer pop. The same can be said for the audio. With the game in Early Access, there may be more improvements to come. Unfortunately, right now, there's nothing to write home about.
Graphics & Audio Rating: 3/5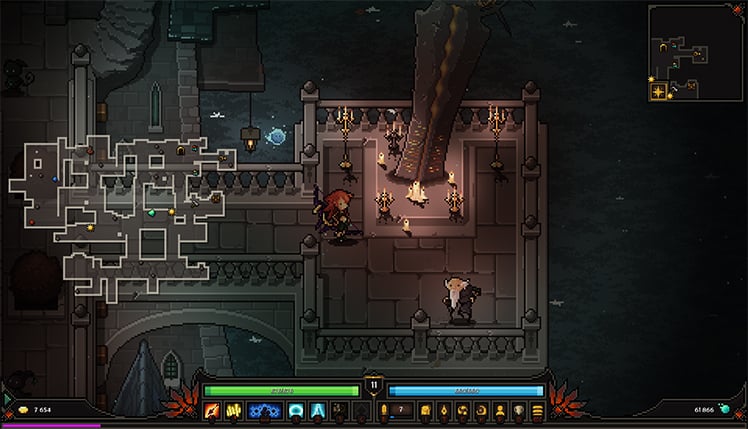 Flex, and Shift
The game works like your standard dungeon crawler. In terms of the actual gameplay, it doesn't appear to add anything new. Mash buttons, and make things die. Thankfully, the enemies vary nicely, and you unquestionably have to develop different strategies to move from one room to the next. This is to the game's credit, and it will make you play longer.
However, one of the more interesting features - and something not often seen in games like this - is that you can change your class as you play. Right now, the game has three classes available, but it allows you to shift classes at any time. This means that you can experiment with different classes and play styles in the middle of a level. This is a unique trick and one that opens a whole world of combinations for players.
Gameplay Rating: 4/5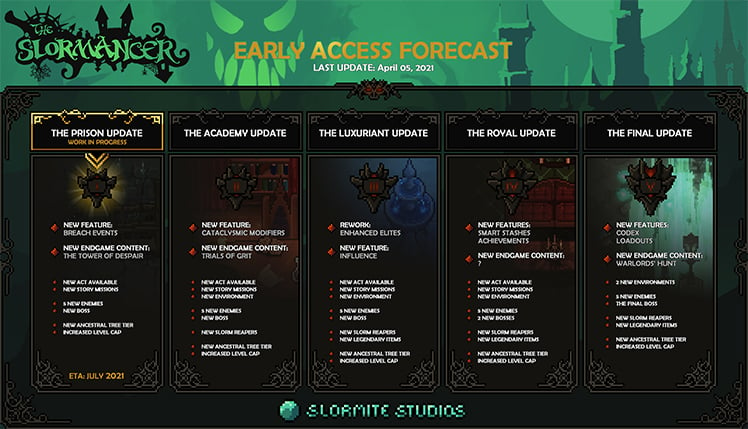 More to Come
Like many indie PC games, The Slormancer has started in Early Access, meaning that players who play will unquestionably experience some bugs, glitches, and systems that need to be changed. The price is reflective of this, of course: It's listed at $14.99, but also for sale for a 15% discount as this review is written. Furthermore, developers have laid out a comprehensive road map about the various areas they are expanding, enhancing, and unlocking. It's nice to see developers in an Early Access state respect their fans by explaining what they want to add, and when they plan on updating it.
In terms of replayability, it is tough to say right now. With the game still in Early Access, and with so much content still not available, it is difficult to give a comprehensive score. However, like many dungeon crawlers, this game is built to incentivize replayability. It comes with many of the features that you would expect out of role-playing games like this, including leveling, skill trees, and more. When fully fleshed out, this game should be great, but developers still have work to do.
Replay Value Rating: 4/5
TL;DR
The Slormancer is a fun hack-and-slash dungeon crawler that promises some unique features once the game is fully fleshed out.