About Slay the Spire
Slay the Spire - Roguelike Meets Deck-Building
Hours of Epic Boss Fighting Fun
Strike, Defend
Slay the Spire is a roguelike deck-building game where you ascend a tower full of bizarre creatures to reach the top. Along the way, you'll collect relics to grant you synergies and buffs, as well as increasingly more powerful cards. Developed and published by Mega Crit Games, Slay the Spire was first released in early access in 2017. On January 23rd, 2019, the game came out in full release. It's available on Android, iOS, PC (Windows and Linux), Switch, PS4, and Xbox One.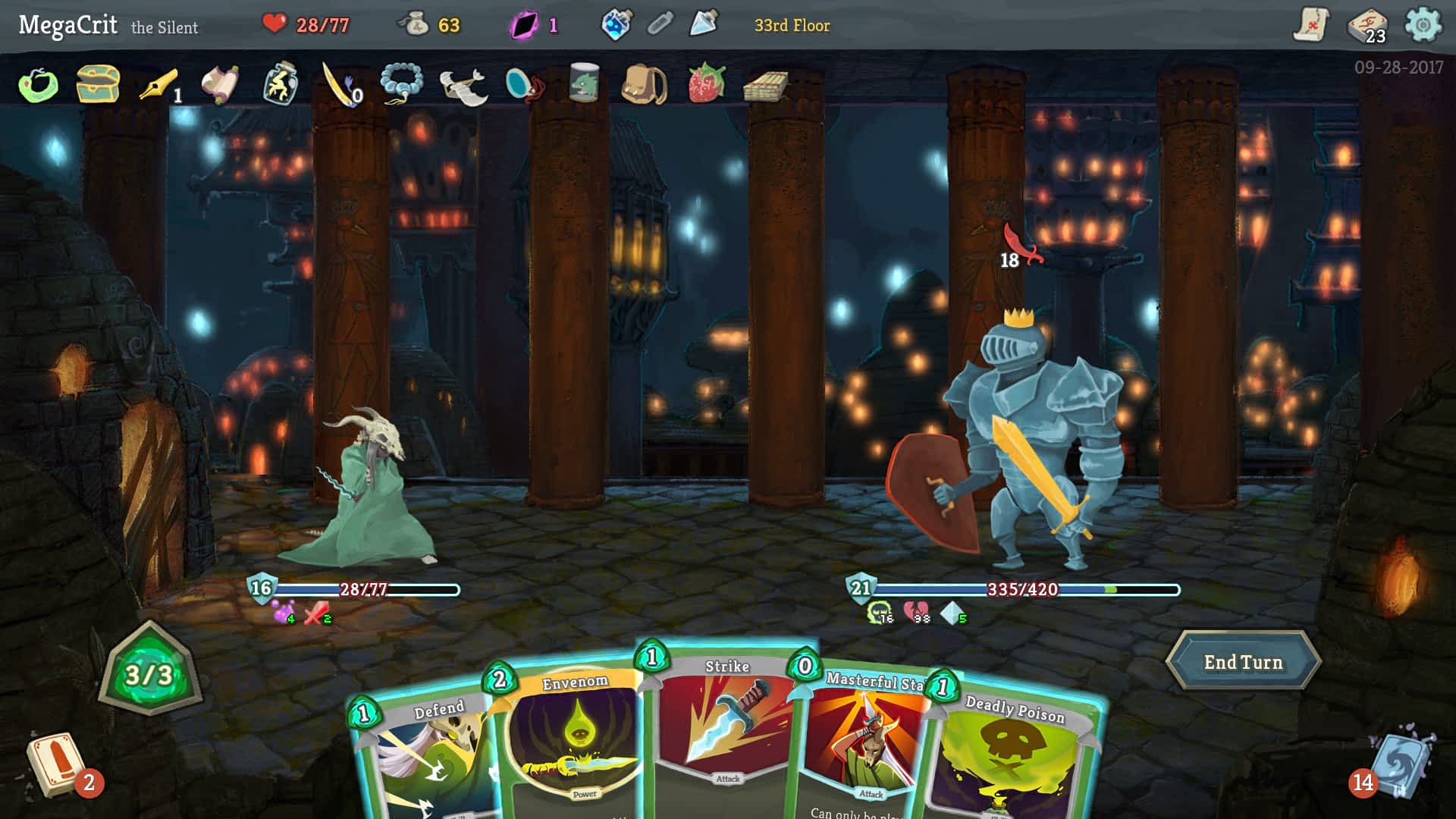 Ascender's Bane
The goal of the game is to get to the top of the tower, beating a boss at the end of each of the three levels. Along the way, you'll battle monsters and humans alike, collecting relics, potions, and curses as you go. For each run, you'll start with the same basic deck, but have the chance to add to it by winning battles along the way, or by buying cards at shops. On average, a run is about an hour long, and while you don't carry cards or buffs from previous runs, you get smarter from your previous failures.
There are currently four different characters to play as, each with their unique mechanics and play styles. If Slay the Spire isn't challenging enough for you, 20 Ascension difficulties become available as you complete runs.
Concept Rating: 4/5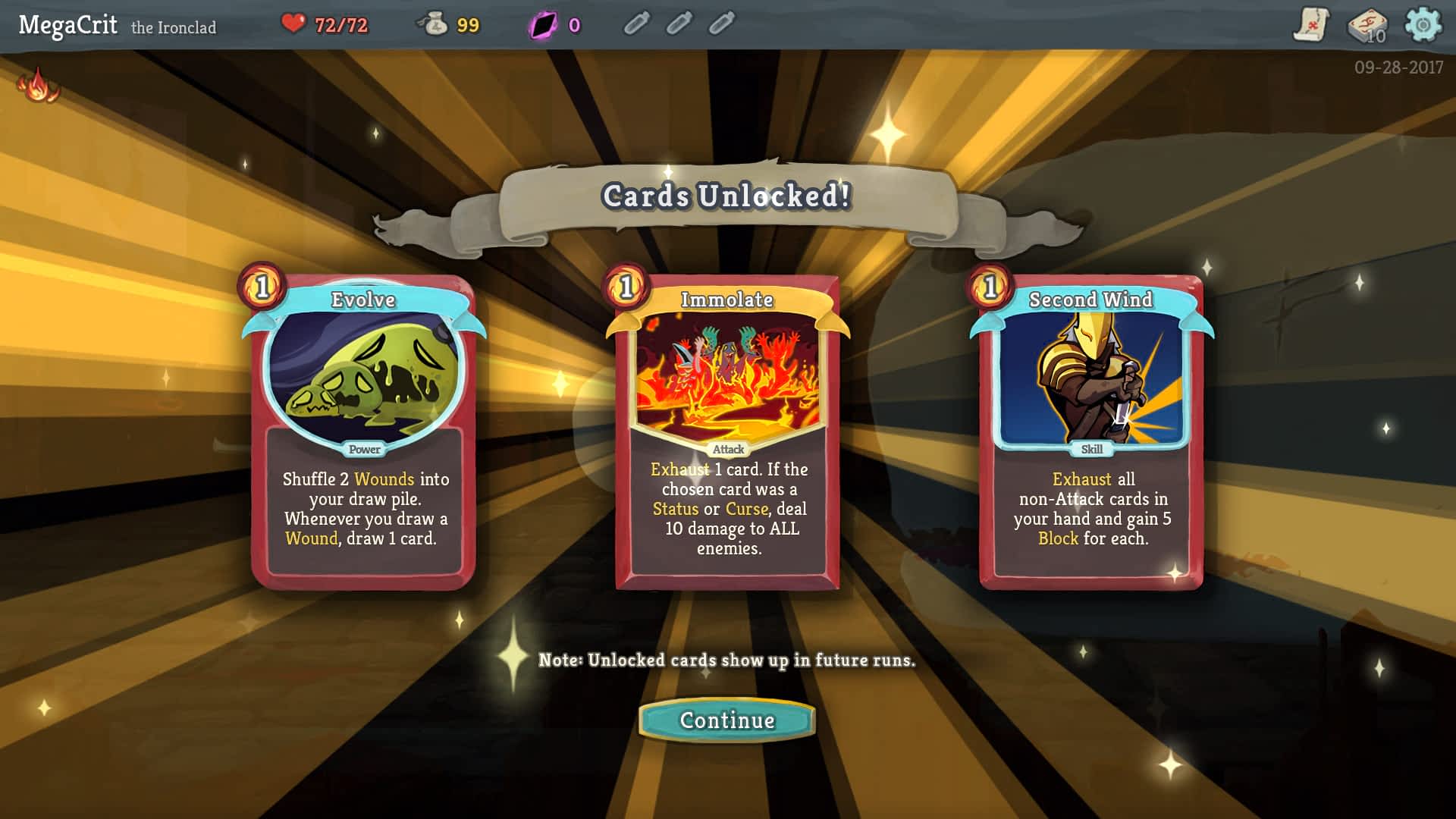 Dodge and Roll
Slay the Spire's art style is simplistic and could be described as not entirely polished. Still, it's a solid aesthetic and never detracts from the gameplay. The music and audio are about on par here, too. There are satisfying "dings" of achievement for combat and upgrades, and swooshing sounds for cards. Composed by Clark Aboud, the soundtrack itself is simple, but does the trick.
Graphics & Audio Rating: 3/5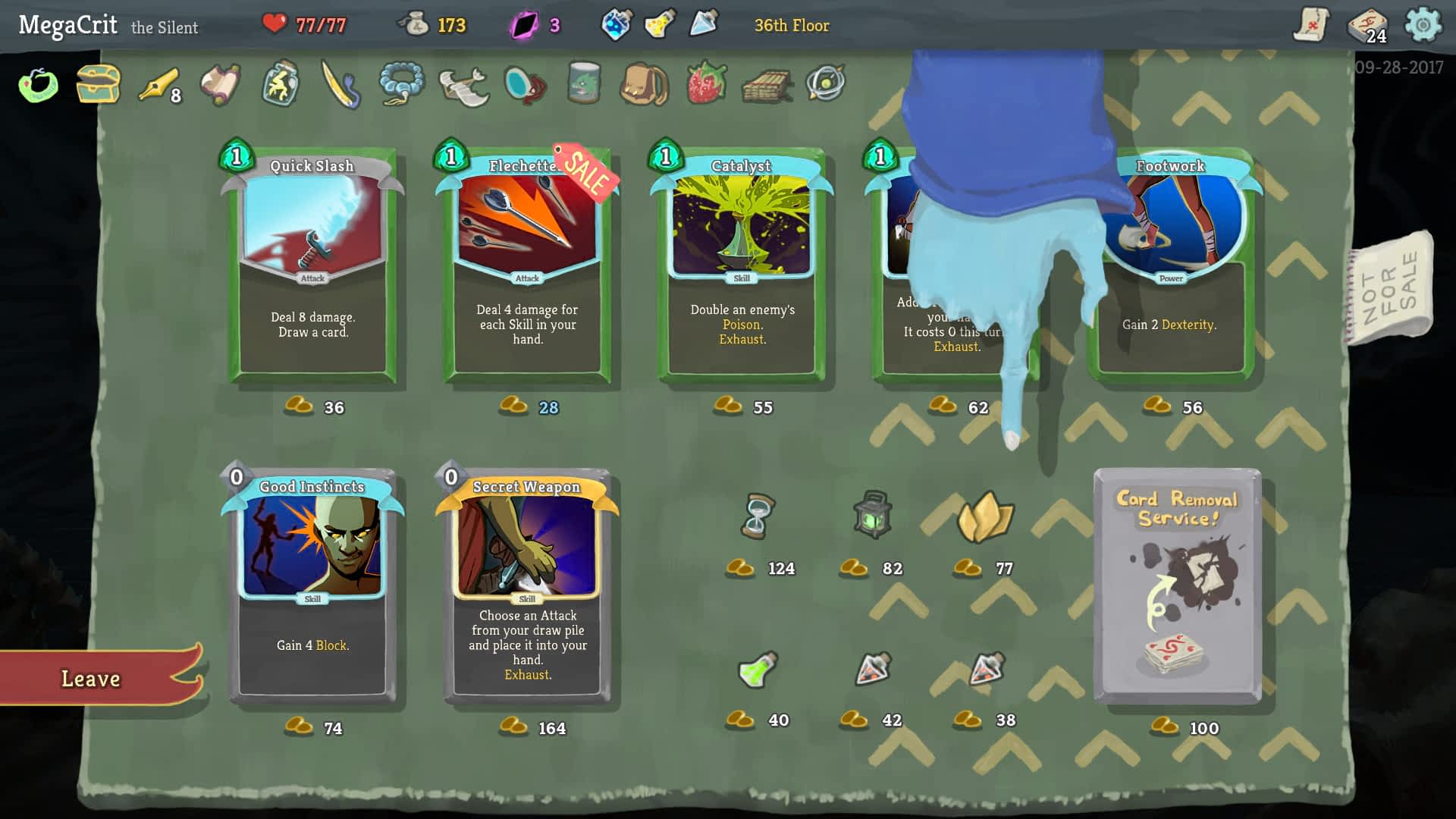 Recursion+
When it comes to its gameplay loop, Slay the Spire has hit the nail on the head. Players trying the game for the first time might start with the intention of playing for just an hour, only to look up and realize seven hours have passed. With Slay the Spire available on mobile, this satisfying time sink is all the more dangerous.
Runs are balanced well, allowing for the right amount of RNG and skill. Learning the ins and outs of each character plays a large role in completing a run, since having powerful synergies won't do anything for you unless you know how to use them. Still, defeats don't feel punishing, which is an amazing achievement for a roguelike game. Slay the Spire's gameplay finds its moments of joy and satisfaction in making the best of what you've got, and often adapting your play style to match. Going into a run with a strict strategy in mind rarely works, since the cards and relics you're offered can vary wildly. What this lends to, however, is the simple fact that there is no one "right" way to play - Slay the Spire enables players to find their play styles while being nudged outside their comfort zone.
Even with dozens upon dozens of potential buffs and debuffs, gameplay never feels overwhelming or impossible to follow. Players new to the game will find themselves doing a lot of reading to familiarize themselves with the cards, but for the most part, the buffs and debuffs are passive, not requiring a mental checklist to follow combat. Each run helps familiarize the player a little more with different possibilities, which in turn opens up new strategies for the player to explore in future runs.
Gameplay Rating: 5/5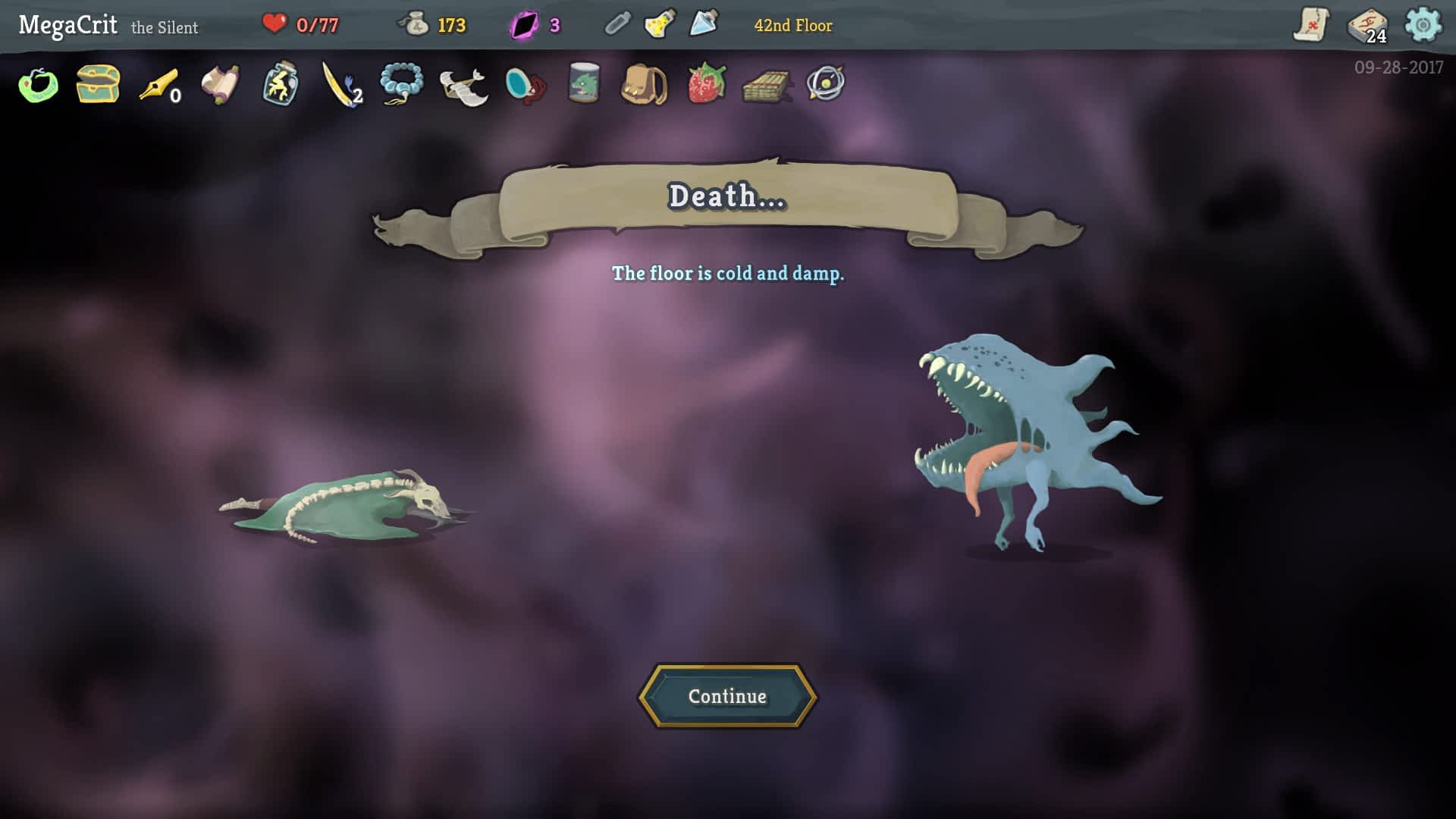 Master Reality
Slay the Spire is a deck-builder roguelike that has done what very few games in its genre manage to do: keep gameplay challenging without each inevitable defeat discouraging the player from trying again. While the graphics and audio aren't high-end, the gameplay is more than enough to have players log dozens of hours in what feels like only the blink of an eye.
Replayability Rating: 5/5
TL;DR
Slay the Spire has fine-tuned its game loop to masterful levels, allowing for hundreds of hours of deck-building fun.