About Return of the Obra Dinn
Return of the Obra Dinn - Unwinding 60 Tragic Fates
From the maker of Papers, Please
Another Lucas Pope Classic
Return of the Obra Dinn is a first-person, single-player puzzle game designed by Lucas Pope and published by 3909 LLC. It was made in Unity and released in 2018. It's available on PC for Mac and Windows (via Humble Bundle, Steam and GOG), Play Station 4, Xbox One, Xbox Series X|S, and Nintendo Switch. Lucas Pope is also known for making the award-winning game Papers, Please.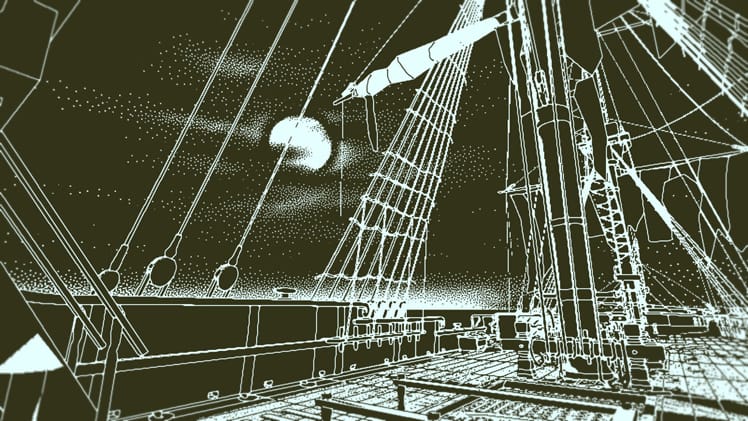 Haunted Ship Murder Mystery
Return of the Obra Dinn is a who-dun-it murder mystery surrounding the fates of 60 unfortunate souls. In 1802, a ship named the Obra Dinn was declared lost at sea. Five years later, it appears off the coast of England, and as an insurance inspector for the East India Company, you're tasked with exploring its abandoned decks. You must piece together the many clues that recount the series of unfortunate events that befell the Obra Dinn.
Concept Rating: 5/5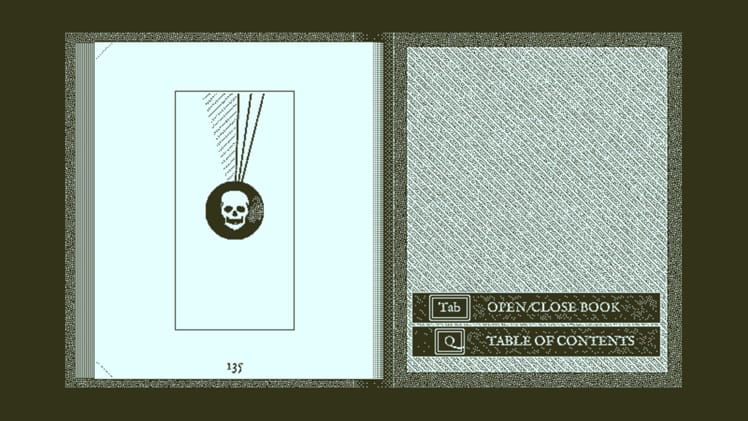 1-Bit Style
Lucas Pope employs a rarely-seen monochromatic 1-bit aesthetic. In high contrast, the game plays out with white on near-black green. Players also have the option to change the visuals to other stark contrasting colours, but the main style is inspired by early Macintosh games.
Return of the Obra Dinn has dramatic, catchy music and great voice acting. To help identify the dozens of occupants, players will do well to pay attention to the characters' accents. As you explore the Obra Dinn alone, the ship creaks around you, and the sound of waves is clear and constant - nigh peaceful. In replaying the deaths, screams and squelching sounds speak almost too much of the horrors the crew endured in their last moments. When it comes to sound design, Return of the Obra Dinn leaves nothing wanting.
Graphics and Audio Rating: 5/5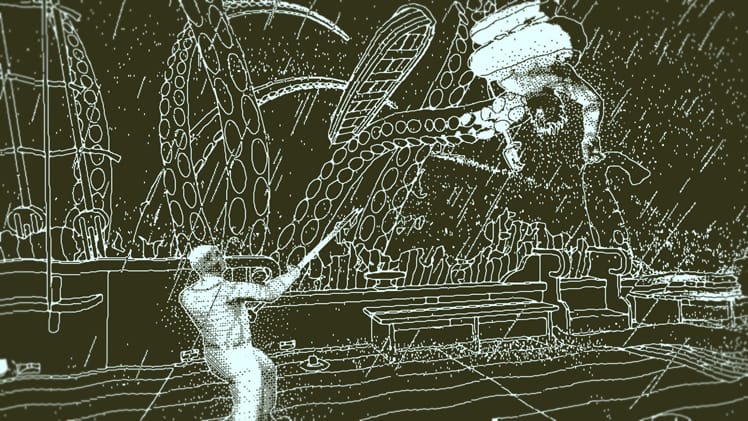 Memento Mortem
The key gameplay loop of Return of the Obra Dinn requires players to detail the fates of each crew member and passenger on the ship. You're given a notebook to fill in this information, as well as a pocket watch called the Memento Mortem that allows you to go back in time to the moment of a person's death, so long as there's a body present. For each of the sixty souls, you'll have to match a face to a name, and their fate - whether they're alive and where they might be, or whether they've died, and how.
An intriguing addition to this gameplay loop is the possibility of jumping further back in time by examining bodies within the memories, using a trail of bodies to act as a guide backward in time.
Every piece of dialogue in these flashbacks can act as a hint, and players must make educated guesses about the individual's identities based on contextual clues. With sixty people to identify and track, it can be a lot to keep straight, and players are likely to find themselves flipping through the book almost at random in an attempt to pick up a dropped hint. However, you won't be able to brute-force your way into solving fates, since correct fates are revealed in sets of three.
The narrative of Return of the Obra Dinn is finely crafted, has its shocks and wonders, and works to draw quite a lot of empathy from the player, which is nothing less than you'd expect from Lucas Pope.
Gameplay Rating: 4/5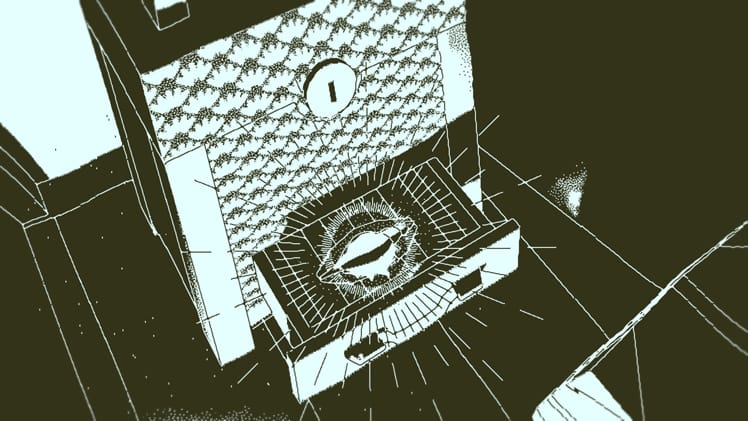 Purchase Guide
Return of the Obra Dinn is $16.67 on Steam, $19.75 on PS4, and $14.63 on Xbox consoles and Nintendo Switch.
It offers about 8 to 10 hours of gameplay and has more replayability than one would initially think since there are so many fates to solve. Subsequent playthroughs are best done a year or two after an initial playthrough.
Return of the Obra Dinn was first released on October 18, 2018, on PC. One year later, on October 18, 2019, it was released for Switch, PS4, and Xbox One.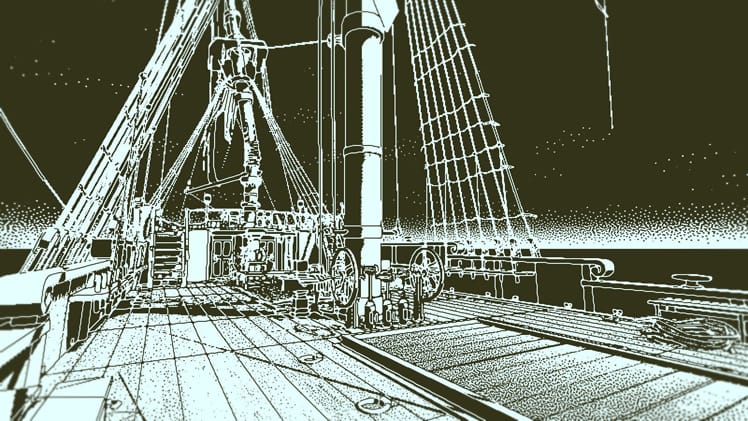 Worth Its Weight in Gold
Return of the Obra Dinn has more than deserved its praise and awards, including the Best Art Direction award at the Game Awards in 2018. Lucas Pope has made yet another masterpiece with this game and manages again to pull on your heartstrings in a grounded, understated way that few other games can do.
Replayability rating: 3/5
The Pros
Great narrative and characters
Stunning visuals and catchy tunes
A great intellectual puzzle to solve
The Cons
Getting stuck can lead to frustrating stagnation
Relatively short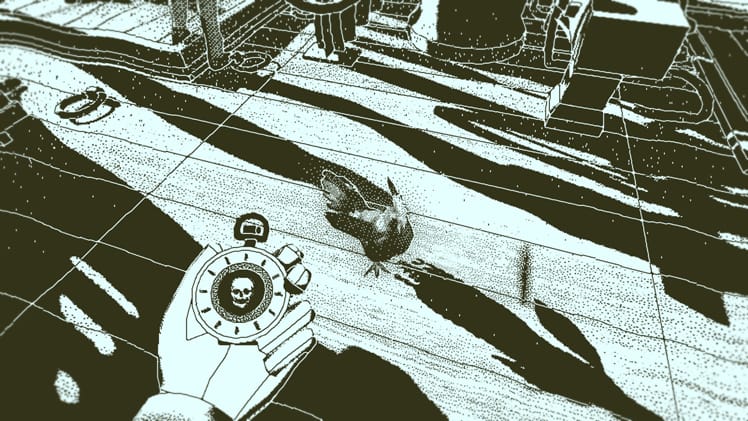 TL;DR
Lucas Pope's Return of the Obra Dinn is a masterfully crafted game, with an art style, narrative, and music all haunting in its own right.