About Pokémon Legends: Arceus
Pokémon Legends: Arceus – A World Full of Wild Pokémon
Step Back in Time Before Humans and Pokémon Were Friends
Welcome to the Hisui Region
Pokémon Legends: Arceus is the latest addition to the classic Pokémon franchise. Developed by Game Freak and published by Nintendo, this open-world action RPG puts a spin on the series by changing up the traditional gameplay formula to provide something new to old players and something to entice new players. Even with the new mechanics and visuals, the game has received critical acclaim, selling 6.5 million copies worldwide in its first week.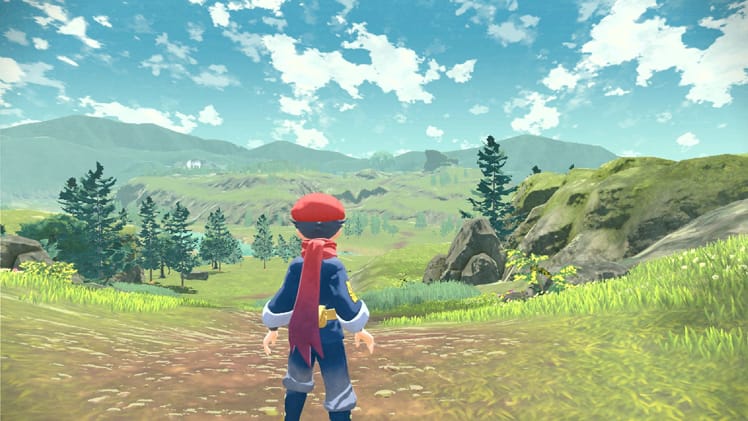 What's Pokémon Legends: Arceus All About?
In Pokémon Legends: Arceus, you're tossed back in time in the Hisui region, the area veteran players know as the Sinnoh region. The mythical creature, Arceus, plays a key role in the game, and throughout your journey, you're helping researchers create the very first Pokédex.
Arceus truly embraces its open-world design, allowing players to roam around and dodge and encounter Pokémon all by themselves without jumping into a battle. This serves as a fresh take on the franchise while still keeping its core ideas so that it feels equal parts familiar and refreshing.
The cutscenes sell this new story too as everything has some incredible detailing to help new players understand while also providing necessary information for veteran players. It's just enough for everyone to enjoy
Concept Rating: 4.5/5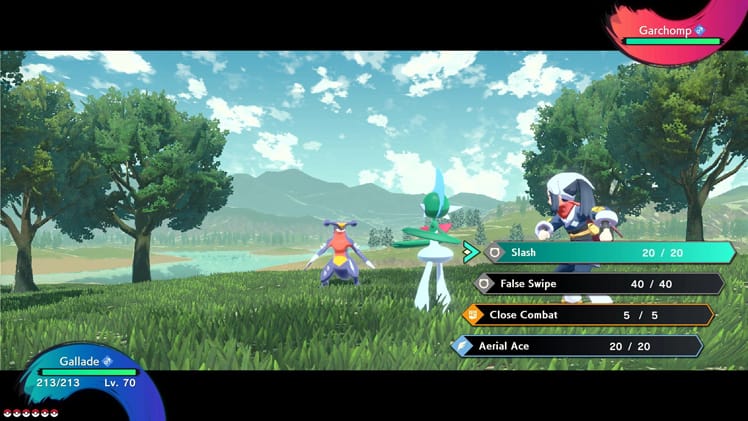 Pokémon Look More Realistic Than Ever
Anyone who's played Pokémon will instantly realize just how different Arceus is in comparison. The 3D artwork is stunning, and the designs maintain the familiarity of the originals while serving to update it for this generation.
The Pokémon are even realistic in size now as you can find some that tower over your character. Gone are the standard pixels or flat 2D character designs (even though those were pretty awesome in their own right). Now, everything seems to explode with more life.
All of this is even seen in the environment as you can explore these different areas while players of the previous games can notice some cool easter eggs hanging around.
Arceus is chill as well, as you can watch the NPCs simply living their lives around you as they work in their fields, walk around town, etc.
At the same time, some other aspects could use a bit more love in the design world. The atmosphere and Pokémon may look appealing, but the natural surroundings don't have as much life.
Graphics & Audio Rating: 4.5/5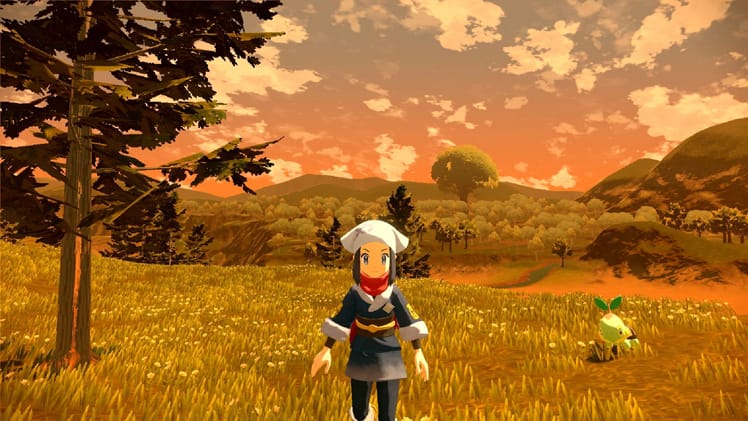 Battle Pokémon … or Not
Much of the gameplay itself is similar to the previous games in the Pokémon franchise. You travel the region, meeting new characters and battling other trainers. However, there's one big difference here: Pokémon battles.
Choose to avoid Pokémon by running off, or you can opt to sneak up on some and toss your best Poké Balls to catch them without ever fighting them, which adds a nice bit of variety to the traditional gameplay. So, those who want to fight can, and those who want to capture a companion can do so.
Although, there is a difference in how Pokémon behave in battle. If you've played the previous games, you'll notice there are no more abilities. Instead, you have to adapt your playstyle even more (depending on who you're up against) to ensure you are victorious. Regardless of the learning curve, this was an excellent way to refresh and revamp.
Plus, there's the awesome feature of riding Pokémon. Travel by land, air, or water for fast travel around the stunning open world.
Also, players of the other Pokémon games are rewarded with in-game bonuses like exclusive Pokémon. This style of reward system is another familiar aspect of the franchise.
Gameplay Rating: 4.5/5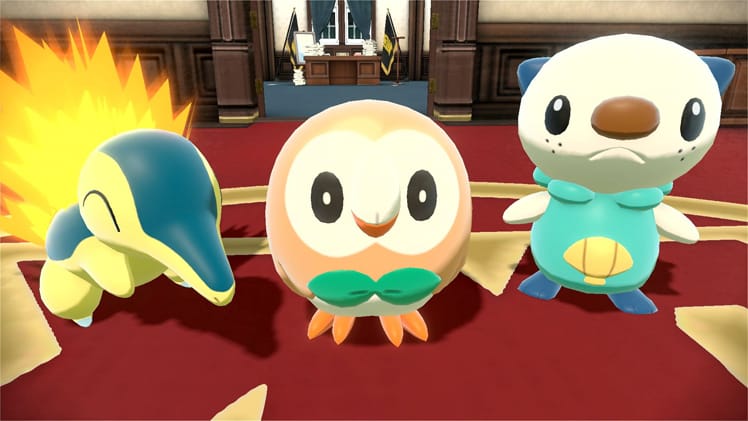 Jump Into the World of Pokémon Legends: Arceus
Part of the eighth generation in the worldwide phenomenon video game franchise, Pokémon Legends: Arceus works well as a prequel. Released on January 28, 2022, for Nintendo Switch, the game has (and continues to sell) millions of copies. Currently, you can purchase it for $59.99.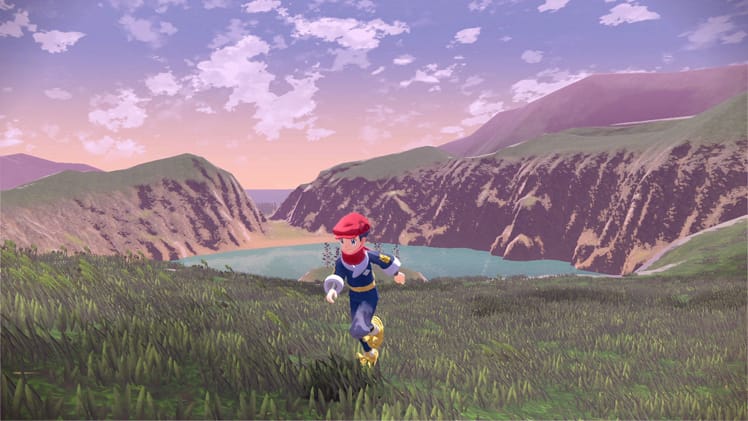 A Nostalgic Dive with Fresh Settings
Perhaps the best thing about Pokémon Legends: Arceus is the newness. Everyone gets something to enjoy, whether you're a veteran player or have never played a Pokémon game before in your life.
Since you're helping create a Pokédex, there's much to learn during your journey with every Pokémon you encounter. The majority of the graphics are engaging enough to keep you interested in the story and gameplay.
So, if you've never thought about jumping into the Pokémon franchise or felt things were getting a bit stale with the previous additions, then Pokémon Legends: Arceus is a solid place to start.
As for replaying it after you've finished the main storyline, there's still much to discover, such as Pokémon that you were once unable to catch now becoming available. There isn't too much left to explore after that but this is the case with other games in the franchise.
Replay Value: 4/5
The Highlights
Features more than 100 Pokémon, including new Pokémon and new Hisui variants of some older ones.
A new battle system with the ability to avoid battles completely by using a sneaking mechanism.
Able to seamlessly ride on various Pokémon on land, air, and water.
The Lowlights
The new battle system may take some time to understand for veteran players.
Some of the background graphics weren't given as much attention as everything else.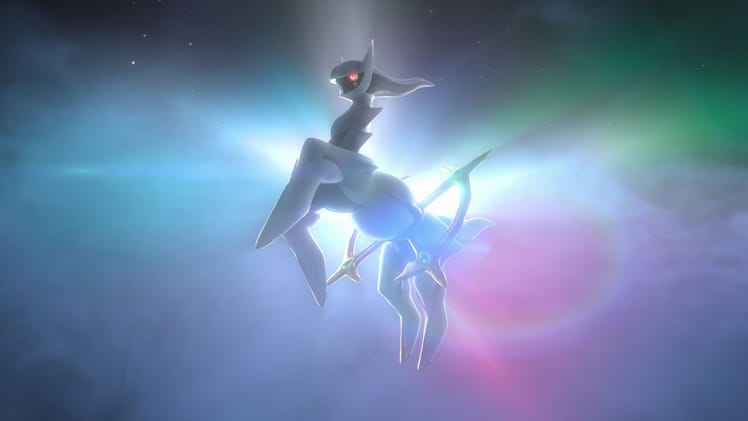 TL;DR
Pokémon Legends: Arceus lets players explore the Hisui region of the past, encountering Pokémon new and old as they work to build the first Pokédex.