About Persona 5 Strikers
Persona 5 Strikers - Fight Along With the Phantom Thieves!
More than musou madness.
The Phantom Thieves Return
Persona 5 is an award-winning RPG series by ATLUS. A rare combination of both style and substance, it was an iteration of Persona that found a level of success outside of its usual niche that was frankly quite surprising. What's not surprising, though, is that the game has managed to keep building a following and has thus spun off in a few different directions. One such direction is that of a musou game by the developers of the Dynasty Warriors series called Persona 5 Strikers.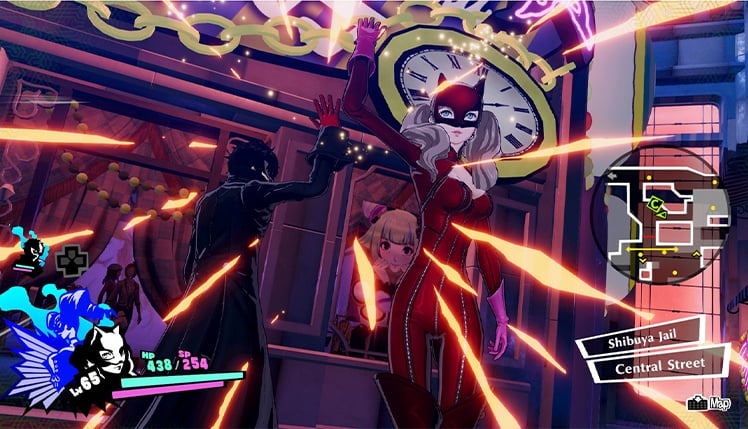 Action, Persona Style
One of the most interesting things about Strikers is the fact that it's more than just a spin-off game. In many ways, it does feel like an actual sequel to the main version of Persona 5. It picks up not too long after the main game and assumes that players have a certain degree of familiarity with the characters and the world that feels much more in line with a new entry in the main series than it does with the kind of low-effort spin-off that so many might've expected from the new studio.
Concept Rating: 4/5
Feel the Beat
Persona 5 Strikers certainly looks good, bringing with it much of the same style and flair that you would see from Persona 5 itself. The game is simply gorgeous, with the same kind of cel-shaded anime aesthetic one would expect from the series dialled up a few notches. The world is big and bright at times, but always unbelievably stylish and cool. Nothing about the design feels like it was handed off to a new studio.
Almost everything you need to know about the game is in the music.
The score for the game is amazing, taking so much of the already-great music from Persona 5 and remixing it in interesting new ways. There's plenty of new music here, of course, but what you're going to love from the experience is how it samples so much of what you've already heard before. If there's a thesis statement to be found in Strikers, it can be heard in how the game's music takes from and elaborates on what already worked in the main game.
Graphics & Audio: 4/5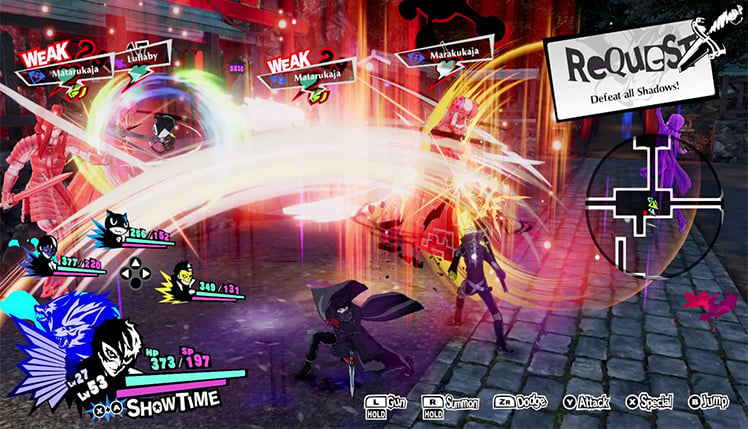 Going Big
The actual gameplay of Strikers is interesting. This game is still at its heart a musou game, so you're going to be running up against hordes of weak enemies that allow you to dig into the stylish, combo-heavy combat style for which these games are known. Fortunately, though, the game breaks from the basic style by greatly reducing the scale of the encounters, allowing you to look at each combat round as its unique entity.
Though one would think that the combat is the big draw, there's still a lot of traditional Persona stuff going on under the hood. You've got a full party with important relationships, some very interesting side quests, and even a fair bit of exploration to do. While it's impossible to say that anything about the new iteration of the game should replace the classic formula, it's still a welcome change of pace.
Gameplay Rating: 3/5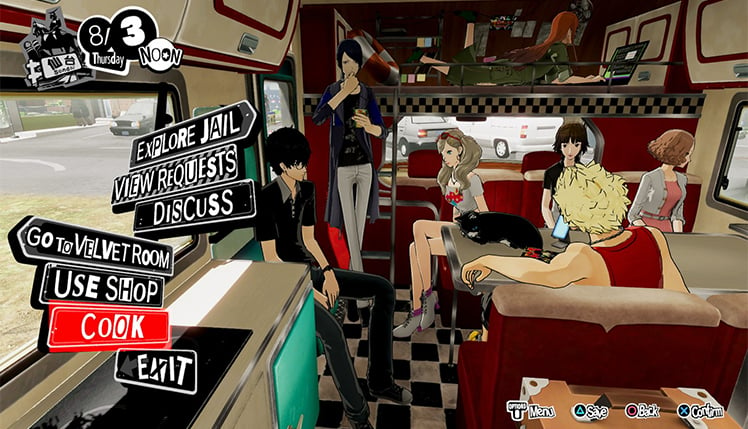 Nearly a Real Sequel
Perhaps the most important and most frustrating thing about Strikers is that it's so close to being a full sequel to Persona 5. Not only does it pick up with our heroes after the main game, but it does so in a way that expands on their story both practically and thematically. This makes the game one that's impossible to miss for fans, but that doesn't feel enough like the real thing that it will ever feel like it counts. If you can take it for what it is, though, you'll find that Strikers might be the biggest, most pleasant surprise of the year.
Replay Value: 3/5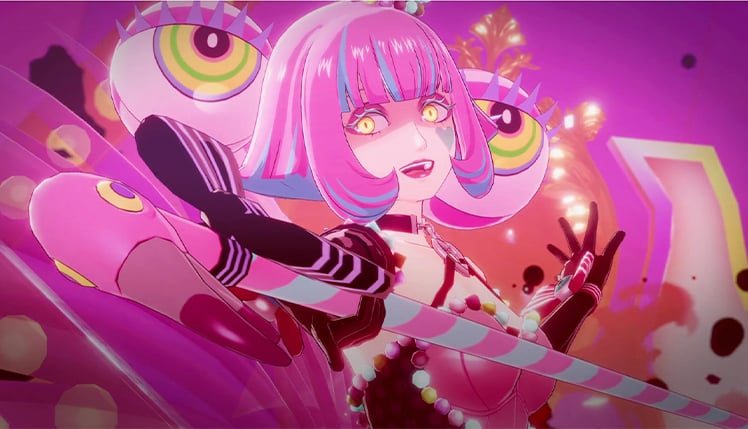 TL;DR
Persona 5 Strikers is a spin-off/sequel to the hit action-adventure game, substituting a bit of musou flavour in place of traditional JRPG combat.