About My Beautiful Paper Smile
My Beautiful Paper Smile – Keep Your Smile or Face the Consequences
Survive a Dark, Dystopian Hand-Drawn World
A Horror Adventure Puzzle
Developed by Two Star Games, My Beautiful Paper Smile is a multi-episode, indie psychological horror game available on PC via Steam. The point-and-click game drops players into a bleak hand-drawn world where children, referred to as the Joyous, are forced to wear 'happy masks' and face various trials to ensure that their smiles never fade. With daily tests, you must weave your way through a frightening dystopian world, facing horrific obstacles from dodging enemies to decoding puzzles.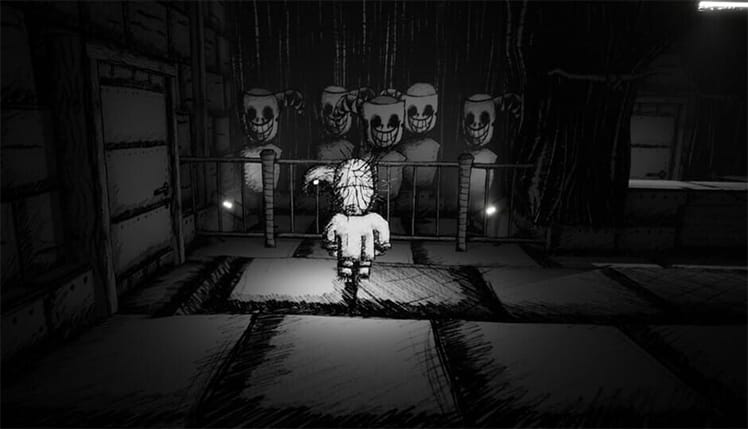 A Grim Dystopian World
In My Beautiful Paper Smile, you play as a child stuck with a creepy, happy mask on, like the other Joyous. In this totalitarian world, a mad king demands all children remain perfect and content.
If they ever experience any sadness on their faces, they're taken away without being seen again.
It's certainly a compelling concept, even though some of this game may bring up feelings of We Happy Few for those who have played that game. There's still a charm found as per usual in many indie horror games.
However, with how short the episodes are, it's hard to get a feel for the story and connect with it.
Concept Rating: 3/5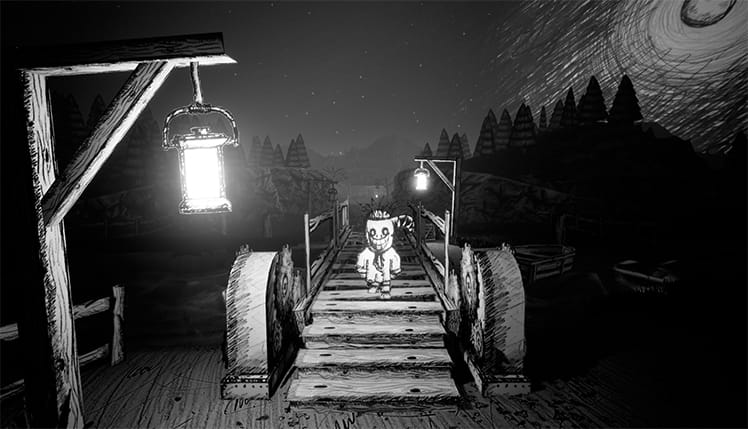 2D Meets 3D
Something that does stand out in this game is the graphics. Everything is hand-drawn, which is immediately attention-grabbing. It blends 2D artwork in a 3D world rather well, and the black and white coloring perfectly captures the dystopian world.
There is some incredible detailing put into it all. The masks with permanent smiles and the monsters you meet certainly feed into the horror atmosphere by being unsettling even if some players may not find it truly scary.
The music doesn't do much to fit with the horror brand, which is regrettable. It's borderline forgettable, so it helps that the artwork can somewhat make up for it.
Graphics & Audio Rating: 3.5/5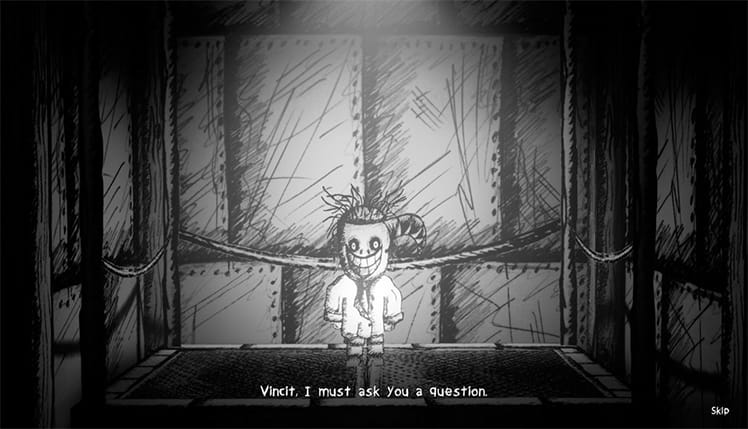 A Frustrating Point-and-Click Experience
At times, the game can be straightforward to play. You have to run, dodge, and use some stealth skills to avoid getting caught by the Authorities.
The concept of light and dark are brought into play, as you can't be without light exposure for long as the dark can cause your demise. It's a concept often seen in horror games (and movies and TV) that feeds into the idea that there are monsters in the dark.
However, there are some issues with the gameplay. There isn't much direction on what to do, so you can find yourself wandering through some episodes without making any real progress. It does force players to keep exploring, which can help them discover some useful secrets.
Even so, after spending a lot of time in one area or having to re-do fights because you were unsure whether you should battle one monster or run and hide from it, it can quickly become a frustrating experience.
Gameplay Rating: 2.5/5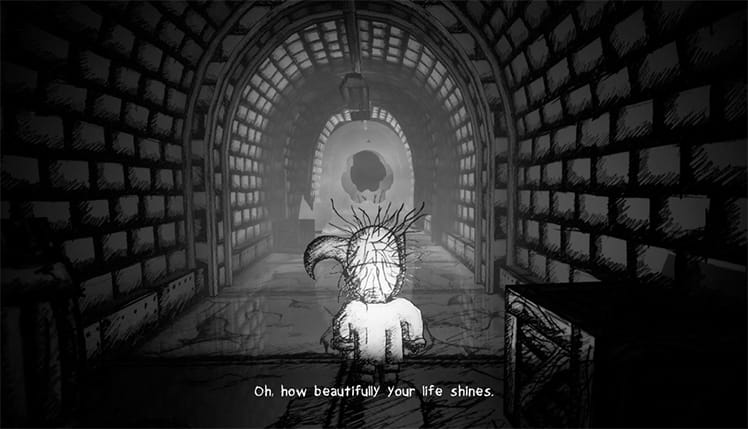 A Creepy Setting Without Much Substance
With My Beautiful Paper Smile, fans of indie horror games can find some enjoyment in the setting and idea behind the game. There is just a good amount of creepiness to make it worthy of playing if you want to feel unsettled.
The artwork makes the game truly stands out as the hand-drawn style is distinctive and pairs well with the black-and-white theme.
However, the style may be the most appreciative aspect of the game. It's charming to look at but not always fun to play, especially where you're unsure how to face down an enemy.
Replay Value Rating: 2/5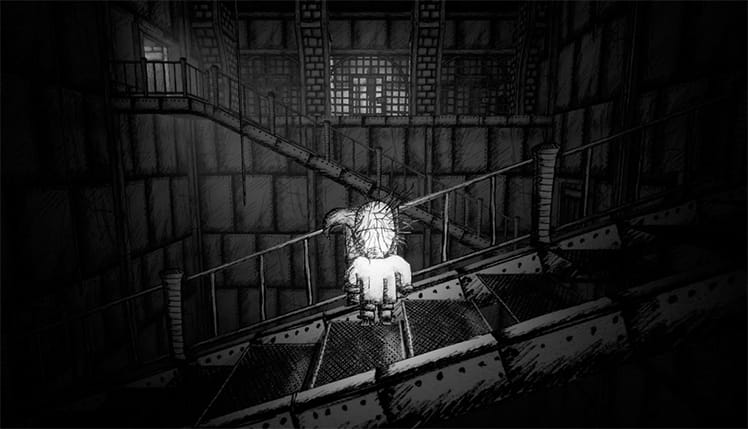 TL;DR
My Beautiful Paper Smile is a dystopian horror game that throws players into a dark world where children have to wear paper smiles forever or risk the consequence of disappearing without a trace.