About Mini Motorways
Mini Motorways - Traffic Management Has Never Been So Calming
What's Road Rage?
Mini Metro, But With Roads
Mini Motorways is a minimalist, top-down traffic management simulation game developed and published by Dinosaur Polo Club - the Kiwi development team that made Mini Metro. The game is available on Apple Arcade, Steam, and Nintendo Switch.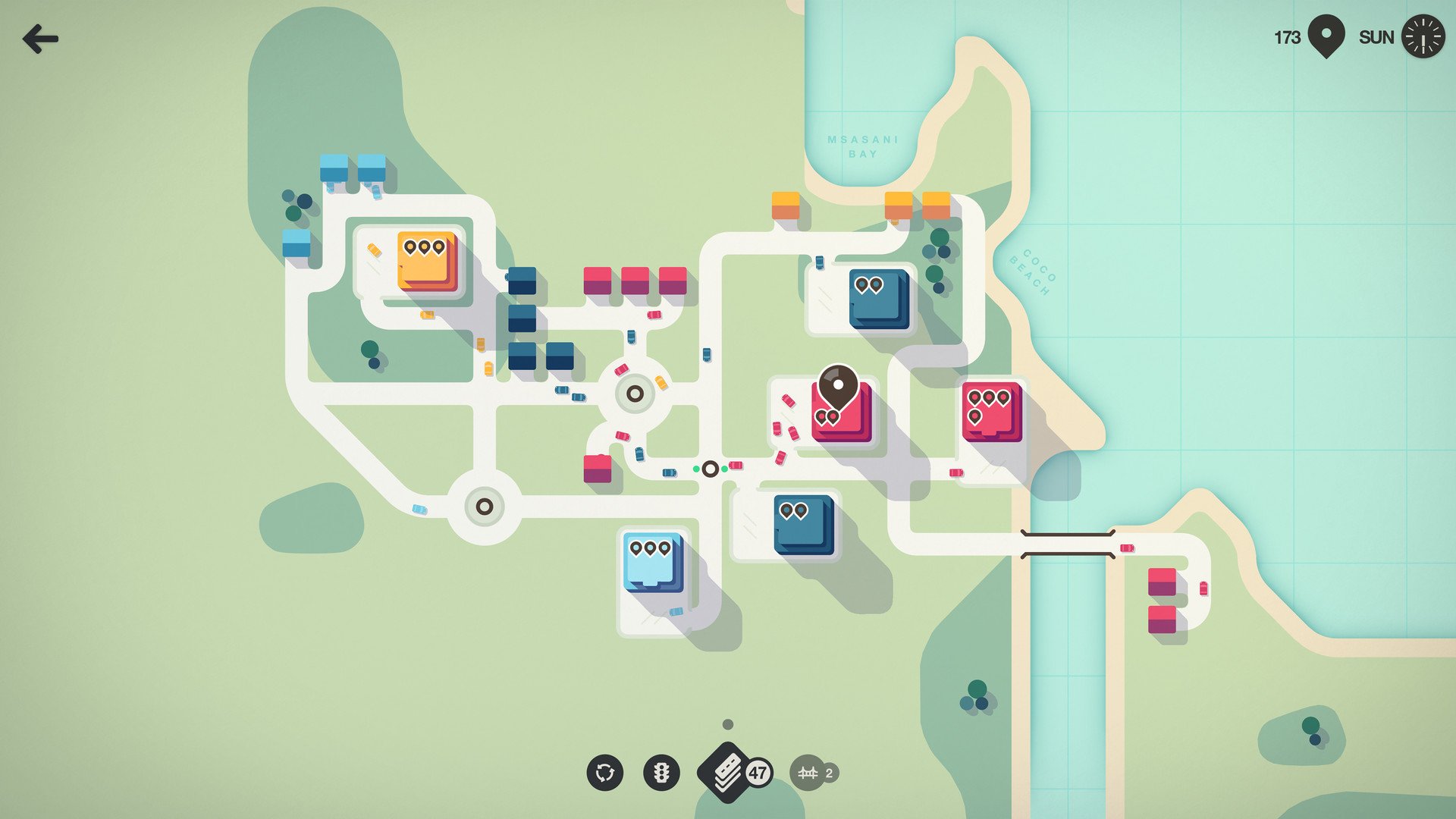 Traffic Management Heaven
The award-winning game, Mini Metro, focused on creating subway maps for a growing city. Mini Motorways takes the same concept but with roadways. For gamers who enjoy the traffic management aspect of games like Cities Skylines, Mini Motorways will be a welcome novelty.
Mini Motorways presents a rising number of city landscapes to the player as they progress, all inspired by real-world locations such as Los Angeles and Tokyo. Daily and weekly challenges are available to players who aspire to ascend the worldwide scoreboards.
The goal is to manage the city's traffic to allow for as many trips between color-coordinated houses and destinations before the city shuts down due to congestion.
Concept Rating: 5/5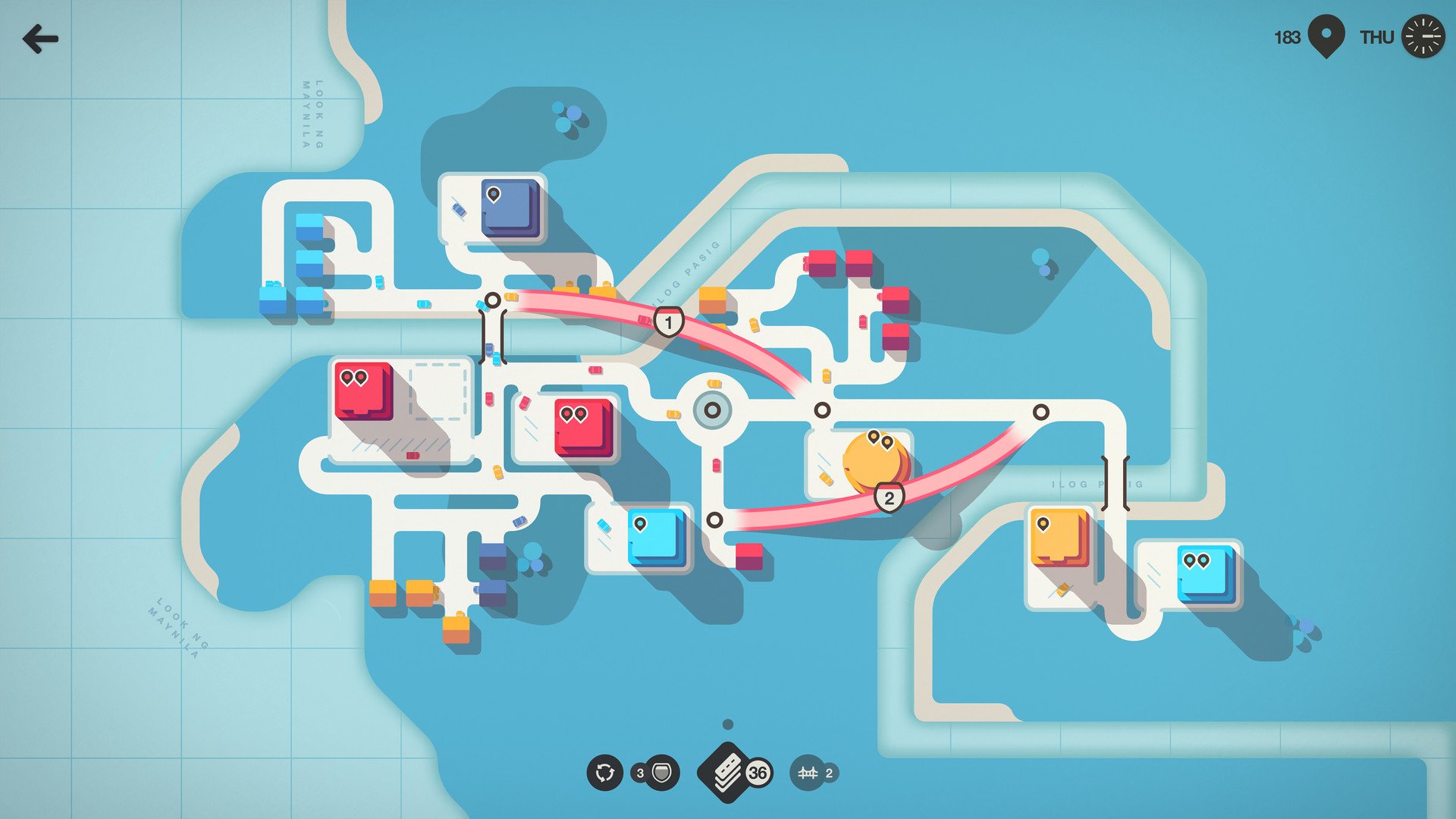 Less Is More
Dinosaur Polo Club has taken the minimalist visual design from Mini Metro and expanded it ever so slightly to fit the appeal of a city's growing roadways. Mini Motorways offers three main visual styles: original, color-blind friendly, and dark mode. All three look stunning, with each one having a unique color palette.
Fittingly, Mini Motorways has a photo and gif maker mode, allowing players to capture the chaos or organized beauty of their cities. The development team has paid attention to what players might want, giving the ability to toggle destination pings, location names, thematic frames, and more.
The audio - reminiscent of Mini Metro - keeps in the vein of calming minimalist delight. Dinosaur Polo Club boasts a responsive soundtrack, as designed by artist Disasterpeace. For each destination popup, a corresponding, light "ding" resounds from the game, with each color having a unique tone.
Overall, the graphics and audio come together to make something more than the sum of their parts, and for Mini Motorways, the result is a calming, beautiful atmosphere that doesn't get old.
Graphics & Audio Rating: 5/5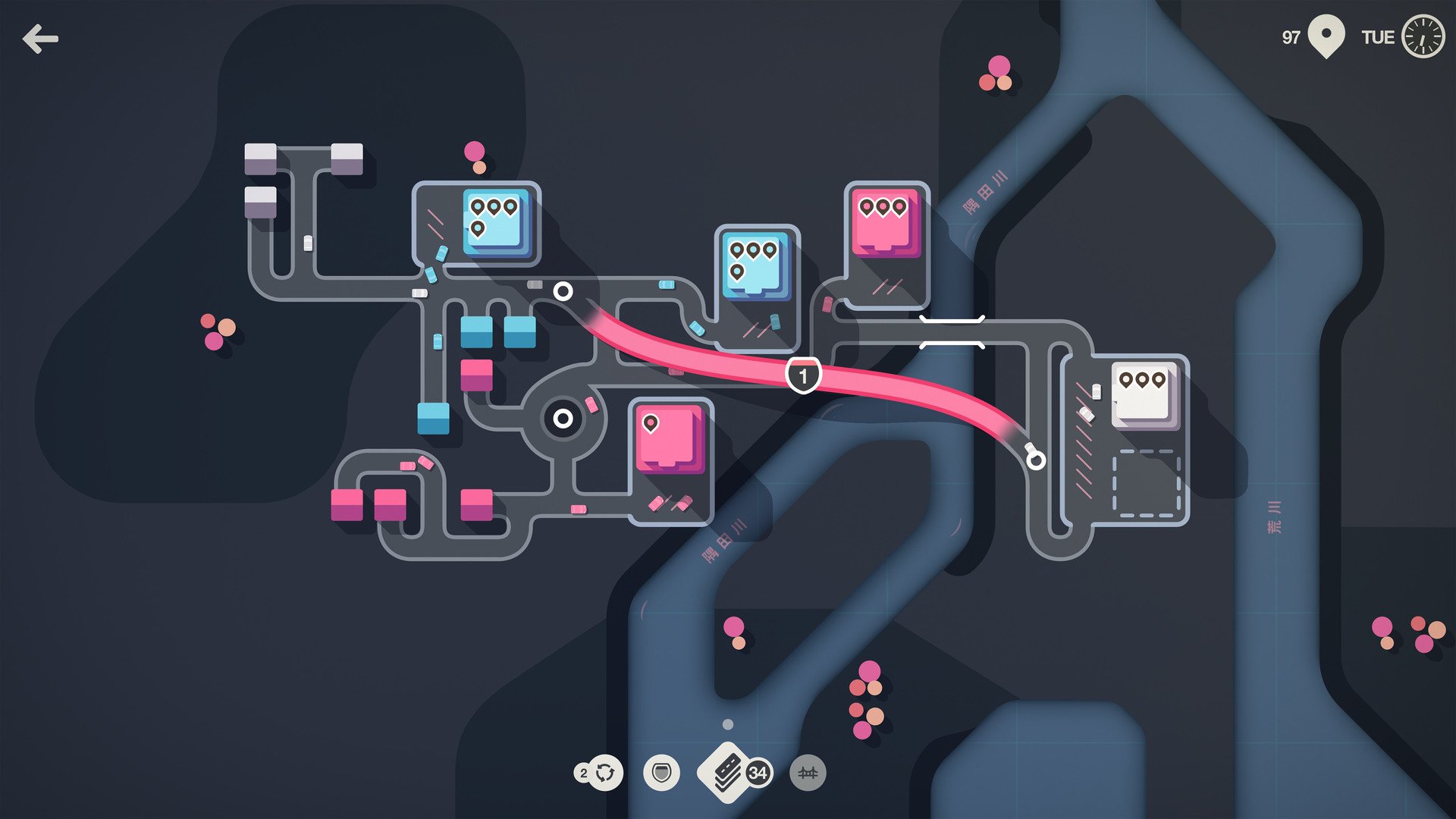 Highways, Tunnels, and Bridges, Oh My!
To start, players work their way through the location maps, starting with Los Angeles and unlocking more city landscapes as they go.
Each map begins with one destination and one house. Players will click and drag road tiles to connect the houses to destinations and adapt to the new ones that appear randomly on the map. The houses and destinations have corresponding colors, which is where Mini Motorway's strategy comes in. Players will figure out soon enough that segregating each color is the most efficient and least messy way to achieve a high score, but doing so is not as easy as it seems.
Players have two upgrades to choose from each week, which helps manage the traffic flow. These include bridges for maps with rivers, tunnels for maps with mountains, traffic lights, roundabouts, and highways (aka motorways).
Along with the standard maps, Dinosaur Polo Club has implemented daily and weekly challenges for players to compete. Each challenge has its own randomized set of rules, which might mean receiving half as many road tiles each week or being allowed only two bridges for the whole game.
Collecting Pins Before Time Runs Out
The maps in Mini Motorways are inspired by real cities from around the world, with new buildings and houses appearing continuously. Over time, pins will appear on these buildings, and you can score points by directing cars of the same color to collect these pins.
However, if enough pins are allowed to accumulate on a house or building, though, a timer is set. If any of the timers on the map become full, it's game over. You can slow down these timers by getting cars to the buildings and reducing the number of pins. And to help keep the round going, vehicles on the map prioritize the buildings with timers to ensure they stay under control.
Making the Most of What You Have
One of the fun challenges of Mini Motorways is the need to be strategic with your choices. You're only allowed a set number of tiles to place on each map, and if you don't utilize them wisely, you may run out before you can create the roadways.
This aspect of the game also creates situations when you need to make quick adjustments to your game plan. At times, you'll realize halfway through a map that you aren't going to have enough tiles to complete your roadway plan. When that happens, you have to think on your feet and do a little bit of improvising.
Redesign your city to keep the traffic flowing and carefully manage upgrades to meet the changing demands.
Sometimes, you may become a bit overwhelmed when it becomes clear that your strategy isn't working. Fortunately, the game offers you the option to pause, which can come in handy when you need a second to clear your head and think up a new approach.
Gameplay Rating: 4/5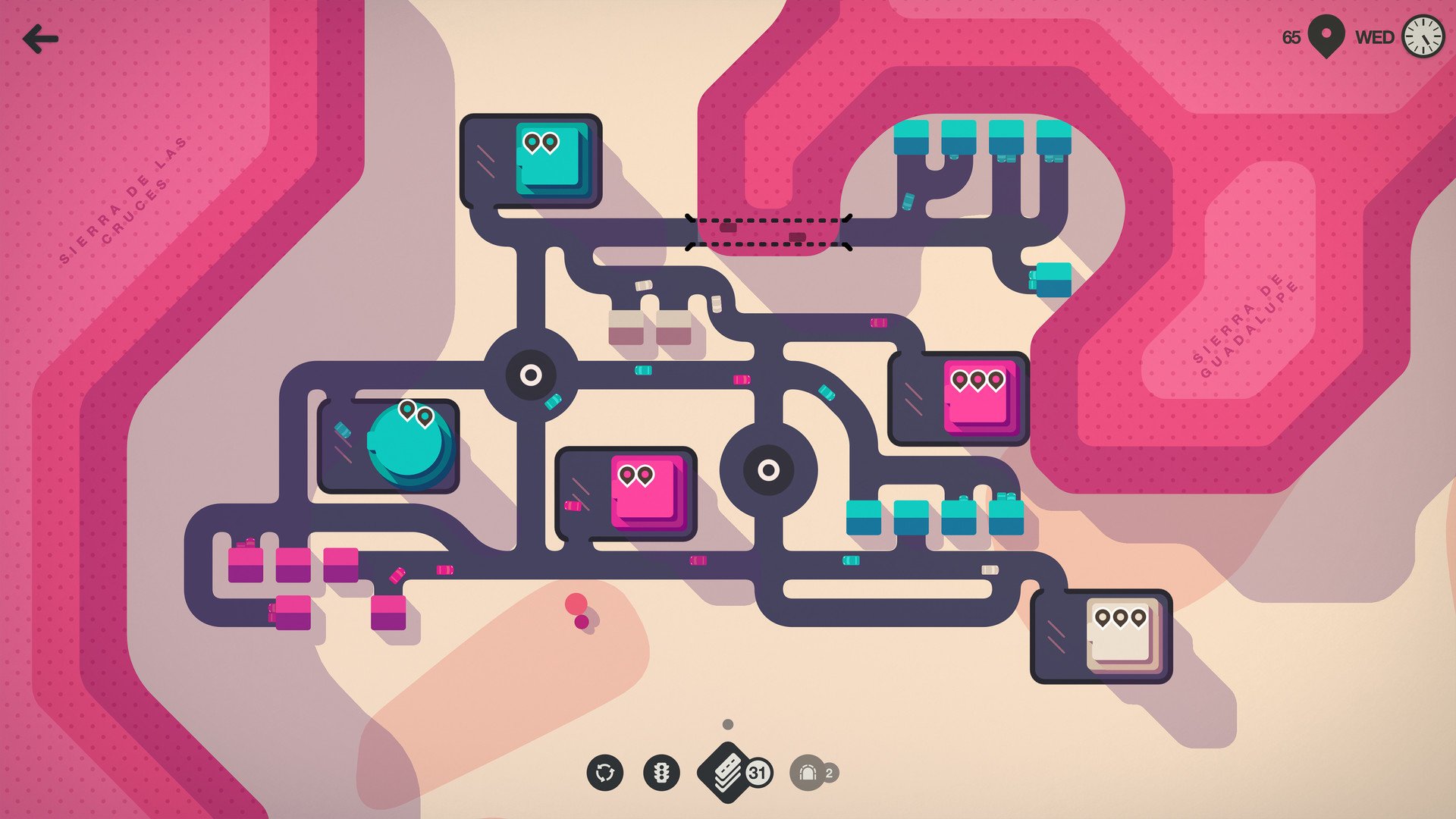 Start Building Your Roadways
The full version of Mini Motorways launched on Apple Arcade in September 2019. It was later released for Windows PC in July 2021 and for Nintendo Switch in May 2022.
You can currently snag the game for just $9.99 on PC via Steam or $14.99 on Switch. Whichever platform you decide on, Mini Motorways is an excellent bargain for any budget.
Miniversary Update
Additionally, on July 24, 2023, Dinosaur Polo Club will be celebrating its 10-year anniversary with the Miniversary Update. This means a free content update on the following platforms:
Mini Motorways for Apple Arcade, Nintendo Switch, as well as Windows PC and macOS via Steam, supporting Arabic, Chinese (Simplified and Traditional), Dutch, French, German, Italian, Japanese, Korean, Portuguese (Brazilian), Russian, Spanish, and Turkish languages.
Mini Metro for Apple Arcade, App Store, Google Play Store, Windows PC and macOS via Steam, Nintendo Switch, and more, supporting English, French, Italian, German, Spanish (Spain), Czech, Dutch, Finnish, Greek, Japanese, Norwegian, Polish, Portuguese (Brazil and Portugal), Russian, Chinese (Simplified and Traditional), Hungarian, Bulgarian, Danish, Turkish, Arabic, Swedish, Thai, and Ukrainian languages.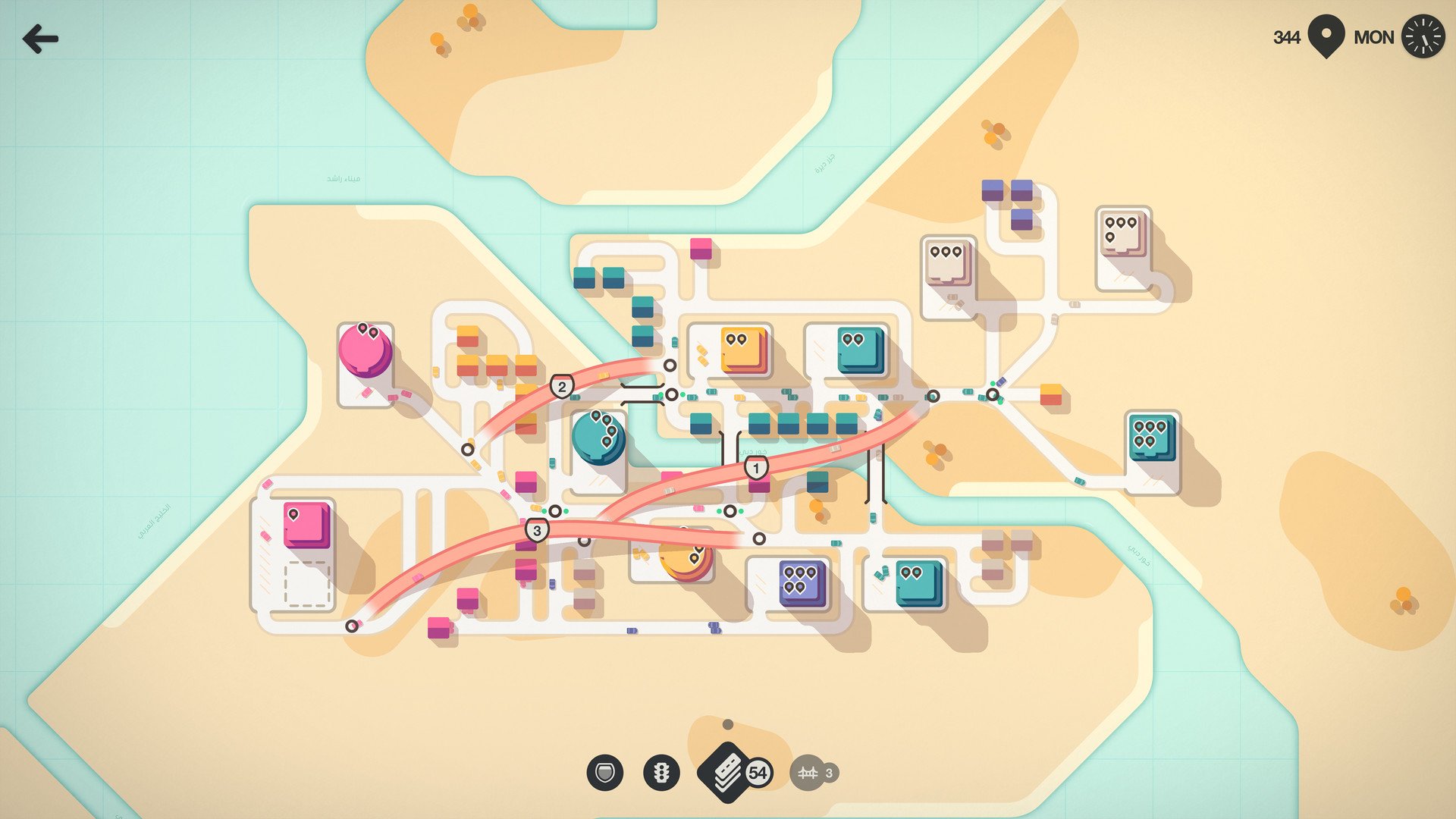 Everything You Want in a Strategy Game
Mini Motorways is a fun, calming strategy game that doesn't take too long to understand. It can be played casually but has enough nuance to bring players coming back for more. Experimenting will present new ways to optimize traffic flow, and the level of randomization will help press players to get just a little bit better every time.
Replayability Rating: 5/5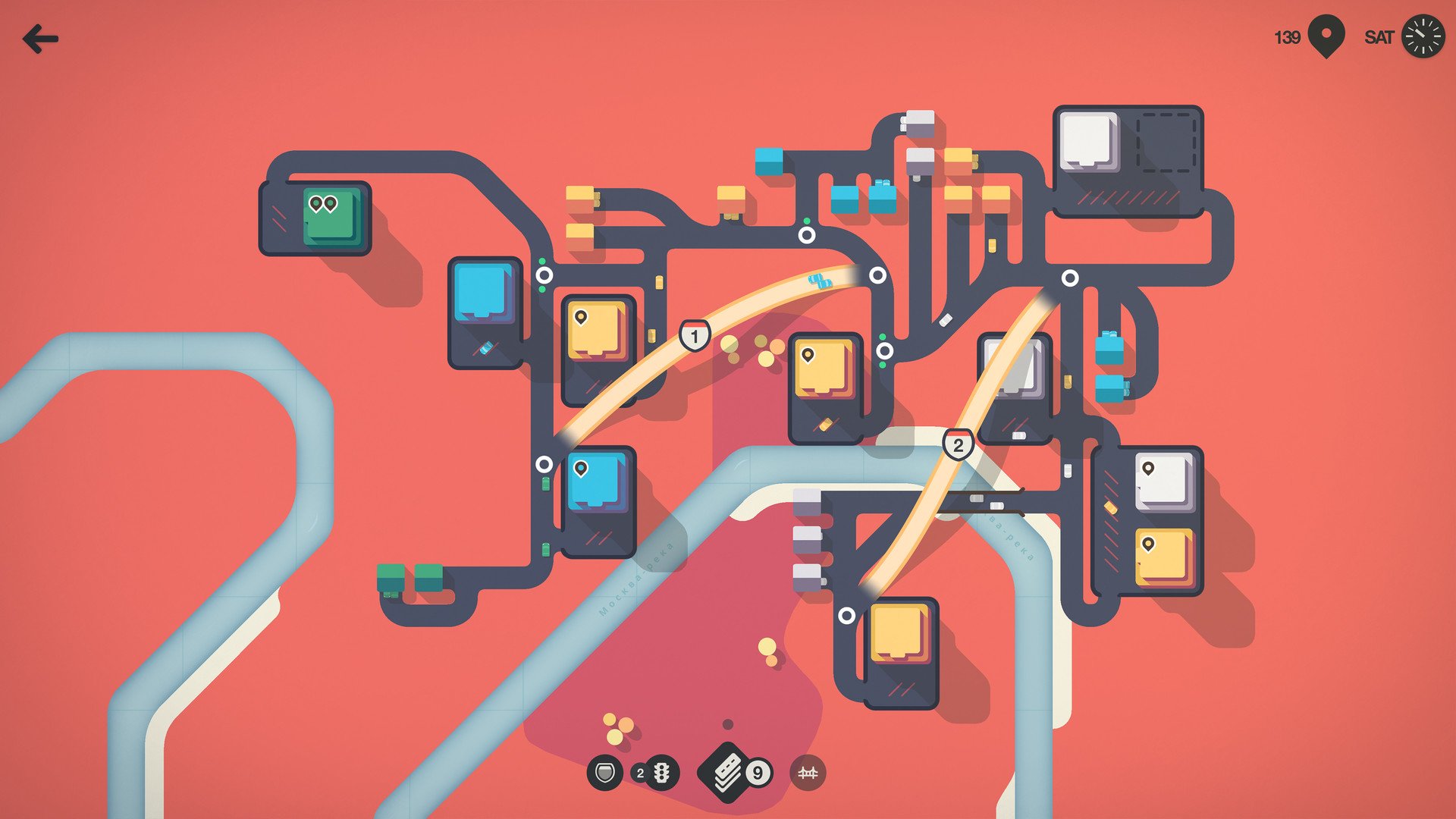 TL;DR
Gamers looking for a relaxing, minimalist traffic management game need look no further than Mini Motorways, thanks to Dinosaur Polo Club.