About Metroid Dread
Metroid Dread – A Strange Alien World Meets Hostile Mechanical Creatures
Samus Aran Is Back and Ready to Meet Her Match
A Long-Awaited Revival of the Metroid Franchise
The epic action-adventure game that started back in 1987 gains another entry with Metroid Dread, and this doesn't disappoint any fan of the powerful ex-soldier Samus Aran. Our favorite bounty hunter is back to deliver more awesome combat along with an engaging story, this time facing down mechanical monsters and a few hostile aliens on the planet, ZDR.
MercurySteam and Nintendo's latest platformer keeps you on the edge of your seat from the moment it starts up, leaving players eager to discover more about this new world, the aliens that inhabit it, and the monstrous creatures threatening to tear it apart.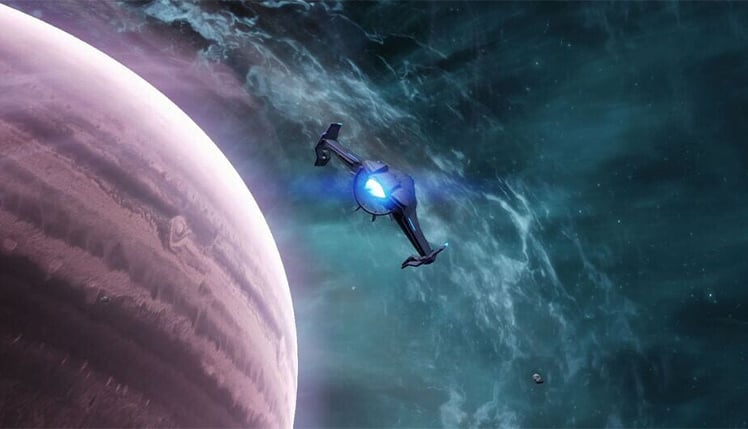 Balancing the Familiar with the New
Those who've played any Metroid game before over the years will find themselves right at home with the story. Samus is her usual tough self, ready to slaughter any enemy in her path. However, new and old players alike can find the narrative compelling all the same.
We get to explore a brand-new world, facing down the murderous E.M.M.I. robots, and fighting off alien lifeforms that will do anything to see Samus dead.
We get the familiar Metroid style with a beloved character while also receiving a new entry to the storyline that successfully pushes the narrative forward rather than letting it remain stagnant.
Concept Rating: 4/5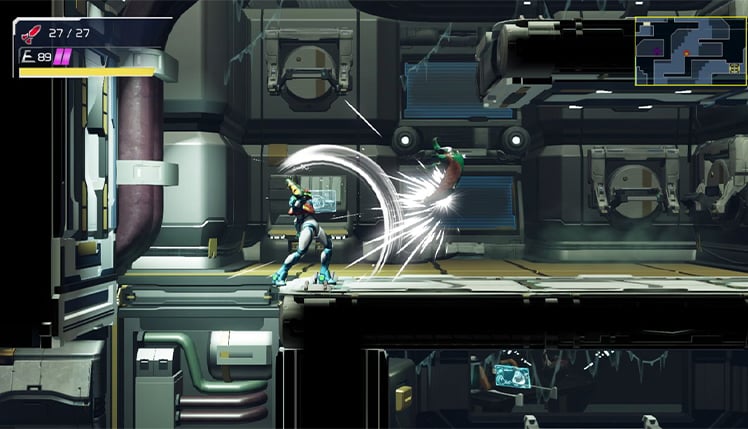 A Stunningly Detailed World
The look and sound of Metroid Dread are simply refreshing.
Any veteran of this franchise knows what to expect with the audio portion. Although Metroid Dread doesn't add much in terms of soundtrack, it does boast incredibly realistic weapons and nature sounds.
However, the appearance of everything helps set this entry apart and make it a must-have game for the Nintendo Switch. Alternatively, if you want 4K graphics, switch to emulation using one of the best Switch emulators for PC.
From Samus herself to the enemies you face and even the background, the effort and time put into every graphical element are evident.
Samus encounters environments filled with interesting little details such as unique creatures and a world filled with otherworldly beauty.
As for Samus herself, she looks sleek, polished, and ever-so-tough. Her 3D model brings her to life right away, and that pairs perfectly with her animations that allow players to feel the impact of the environment while controlling her.
Graphics & Audio Rating: 4/5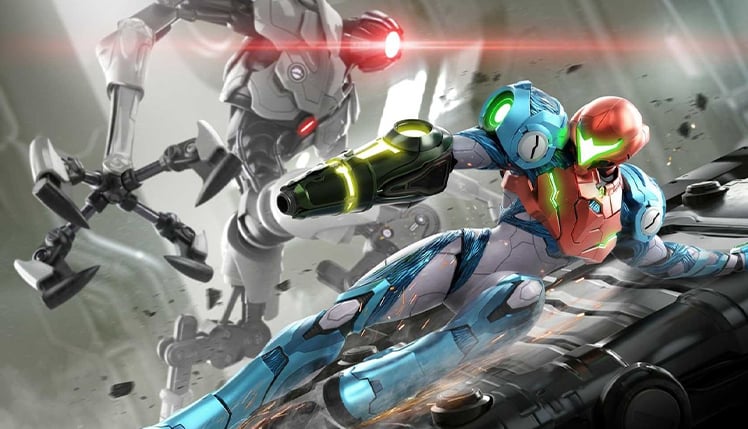 Fluid Movement and Fighting Controls
From start to finish, Metroid Dread is a fun game to play.
It has the side-scrolling gameplay found in other games in the franchise, but the melee attacks and free-aim feels effortless. Samus feels effortless to control, and her animations make her an all-around epic character to play.
Of course, you start with her trusty blaster and set abilities, but you can improve Samus along the way as you progress through the story. Doing so allows you to discover more of the world, finding hidden nooks and new secrets in different areas.
When moving, Samus can jump and slide. She will slide so well that she will slip into a cutscene seamlessly before you can even get your bearings to understand what you just witnessed.
Another entertaining aspect is the fact that they added a stealth component to the game after all these years. Samus can camouflage with the Phantom Cloak to hide, which allows players to quietly sneak by those lethal E.M.M.I. robots since they are nearly indestructible in the beginning.
If caught, players only have a brief moment to nail a melee move and run. Fail, and you die. Simple as that. Thankfully, there is an autosave function, so no risk of being thrown back in the story and rage quitting.
Gameplay Rating: 5/5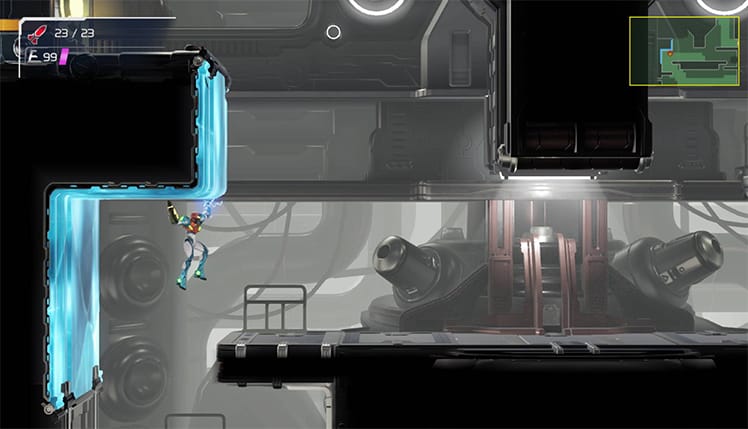 Samus is Back and Just as Awesome as Ever
Fans of the Metroid franchise will find themselves eager to explore this incredible new game filled with beautiful graphics and exciting combat and movement features. Even if you have never played any game in the series before, you can jump into Metroid Dread with no issue and still have all the fun.
Metroid Dread is a nearly perfect entry that encourages more exploration as you gain skills to access different areas on the map and work to avoid those destructive robots that can insta-kill you. There is just enough nail-biting excitement balanced with mindless fun that keeps fans coming back for more.
If only the music matched up with the rest of the audio effects. But that is just a minor setback that doesn't detract from the overall beauty of Metroid Dread.
Replayability Rating: 4/5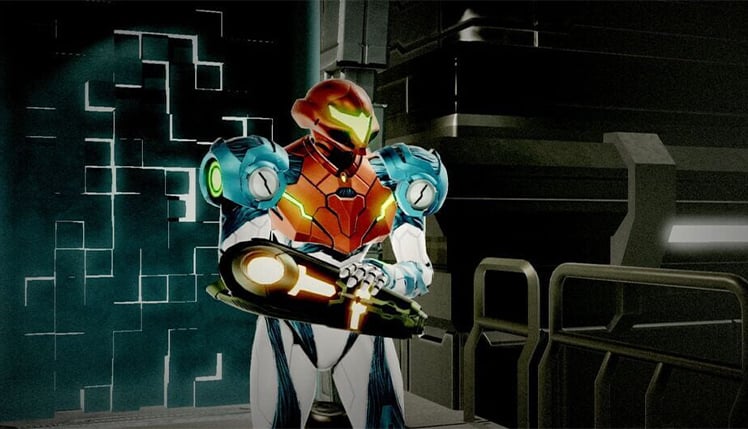 TL;DR
Metroid Dread revives an epic action-adventure tale with beautiful graphics, exciting combat, and endless intergalactic exploration.