About Hooked on You: A Dead by Daylight Dating Sim
Hooked on You: A Dead by Daylight Dating Sim - A Killer Dating Simulator!
A Mysterious Character's Strange Adventure to Find True Love
Looking for Love in All the Wrong Places
Have you ever wondered what it'd be like to romance several sexy serial Killers simultaneously on a beautiful tropical island? No? Well, even if you haven't, Hooked on You: A Dead by Daylight Dating Sim will deliver the gaming experience you didn't even know you were craving.
Developed by Psyop and published by Dead by Daylight creator, Behaviour Interactive, Hooked on You is a PC game, unlike anything you've played before. While the concept of dating simulators is relatively novel, this surreal game takes the genre in a new direction that's as bizarre as it is creative.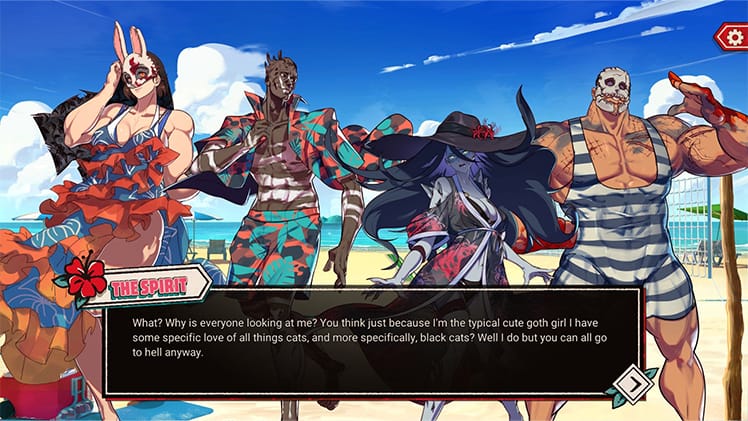 Not Your Average Dating Game
When you begin playing Hooked on You, your character wakes up on the beach of a gorgeous tropical island. You have no memory of who you are or how you got there. Your empty pockets offer no clues as to your identity or current situation.
When you look up, you notice four saucy Killers from Dead by Daylight playing volleyball nearby in the sand. And strangely enough, it seems that the ocean is talking to you.
As you play the game, your character will chat, interact, and flirt with the four good-looking inhabitants of Murderer's Island. You'll quickly realize that the Killers are into you as well, but they're also extremely dangerous; with one wrong word, they may stop wanting to date you and start wanting to murder you.
These Killers are passionate and powerful in equal measure, and this seductive dream can become a nightmare quicker than you think.
While doing your best to seduce the island's Killers, your characters must also work to discover who they are and how they ended up in this strange island paradise.
Concept Rating: 4/5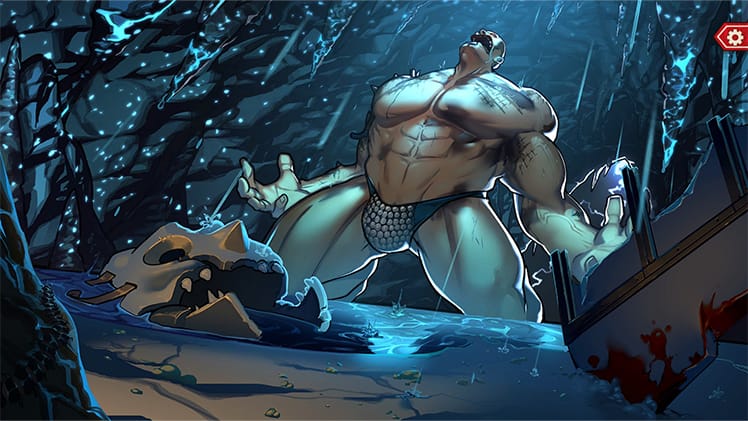 Vibrant Visuals
Hooked on You is a visual novel-style game, so players move through one screen after another as they progress. There are quite a few different background drawings that offer a vibrant, colorful representation of a tropical island.
The character drawings are a definite stand-out for the game. While you may not be attracted to these muscular, toned, sexy anime-style Killers, there'd be no shame in it if you were. And you certainly won't be able to blame your character for wanting to woo them.
The game also has an enjoyable soundtrack that fits the setting perfectly. More often than not, there's what can only be described as "island music" playing, complete with plenty of steel drums and a relaxing, happy vibe.
Graphics & Audio Rating: 5/5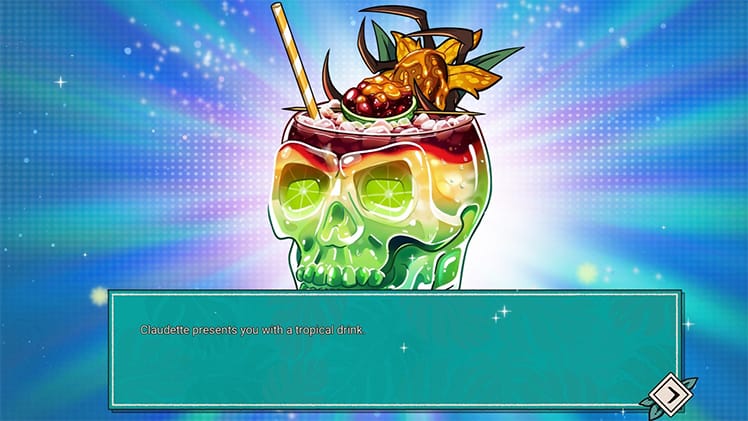 Choosing Your Dating Adventure
You decide how your Hooked on You gameplay experience goes down. First and foremost, you get to decide which of the four Dead by Daylight Killers you want to pursue.
For example, you could go after the incredibly buff Trapper, who has the personality of a dominant jock. Alternatively, you might find the goth-girl vibe of the ghostly Spirit or the dark, brooding nature of The Wraith more appealing. Finally, there's The Huntress, who wants a deep, genuine connection and is looking to start a family.
Each of the Killers has a distinct personality, turn-ons, and turn-offs, and the courting experience will be wildly different depending on which one you choose. While a bolder, more aggressive strategy may work wonders for one of them, that same approach may have another of the Killers turning on you quickly.
Playing Flirtatious Minigames
While attempting to win the heart of your paramour, the opportunity will often arise to impress them and move the plot forward by mastering various minigames. These minigames can take several forms, including quizzes, treasure hunts, cornhole, and even meat carving.
Depending on how you perform in the minigames, you'll earn either praise or scorn from your sexy Killer. Ultimately, the more success you find in the silly little games, the better chance you'll have of winning your crush's heart in the end.
Claudette and Dwight
Although you'll spend most of your time with them, the Dead by Daylight Killers aren't the only characters you'll interact with on Murderer's Island. Occasionally, side characters will pop up in different contexts, the most notable being Claudette and Dwight.
Claudette and Dwight are two normal humans with perky dispositions acting as the island's helpful staff members. These two will guide you from scene to scene, and as you interact with them more, you'll quickly realize that they also suspect something strange is afoot on Murderer's Island. Claudette and Dwight offer a nice change of pace and provide much of the game's funniest dialogue.
A Variety of Possible Outcomes
In a sense, the gameplay of Hooked on You mirrors the reality of real-world dating. If you want the Killer of your dreams to fall for you, you must choose the right words and actions. As you move through different scenes and conversations, you'll become acquainted with the Killer more intimately, unlocking their true personality and forging a deep connection.
Flirt with four completely different, equally desirable Dead by Daylight killers. Choose the right words to help them shed their inhibitions while unlocking deeply intimate sides of their personalities.
Regardless of which Dead by Daylight Killer you're trying to woo, there are several potential outcomes. If you play your cards right, your character might find true love. However, they could also end up in a platonic friendship or, if you drop the ball, the Killer could end up hating your character with a passion.
Bachelor-Style Gameplay
As the storyline of Hooked on You progresses, it takes on a Bachelor-style format, in which you'll have to eliminate one Killer from the competition. At this stage, the different Killers will have little talking head segments where they chat about their impressions of your character and express their feelings.
To complete the game, you'll need to narrow your decision down to one sexy Killer, successfully win their heart, and discover the secrets of Murderer's Island and who your character is.
Gameplay Rating: 4/5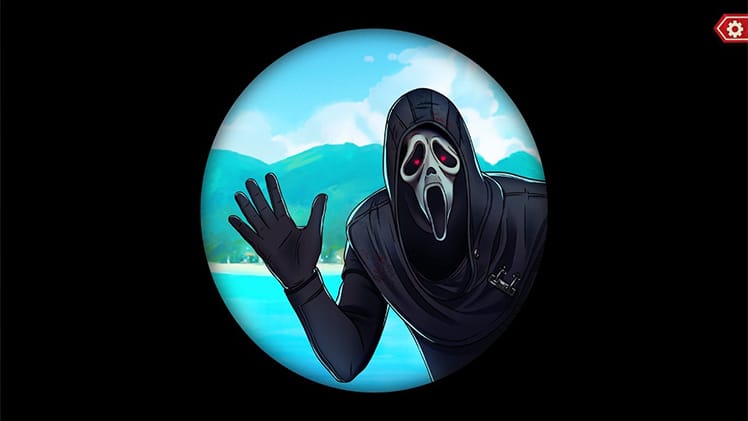 Starting Your Dating Journey
Hooked on You: A Dead by Daylight Dating Sim fully launched on August 3, 2022. The game is available for $9.99 through Steam, which is a solid deal. Getting a game this strange and unique for only ten bucks is too tempting to pass up.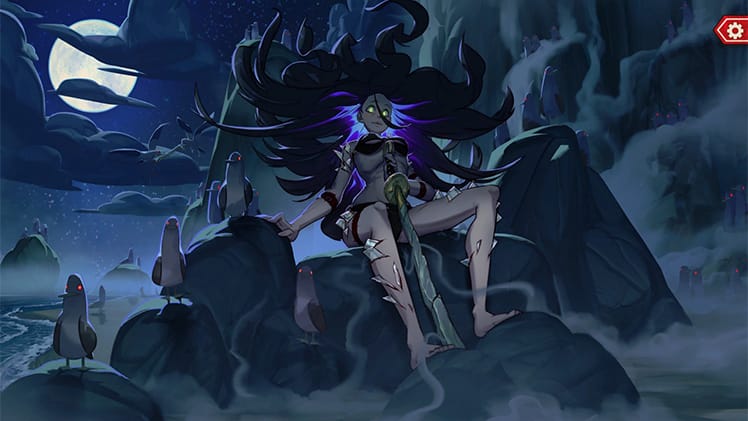 More Fun Than Real Dating!
In truth, Hooked on You: A Dead by Daylight Dating Sim isn't for everyone. The concept and gameplay style is definitely niche, and some gamers won't be into it.
In a sense, though, Hooked on You is like any one of its hot Killers. It may not appeal to everyone, but for those who are the right fit, Hooked on You is incredibly enjoyable. So, not everyone will like this game, but most of those who do will love it.
As for replay value, Hooked on You is the type of game that can continue to be enjoyable after several playthroughs. Depending on which Killer you choose and which dating approach you take, the gameplay experience will be very different every time.
Replay Value Rating: 5/5
The Good
Awesome character art
Bold, colorful settings
Unique concept and gameplay
The Bad
Fairly repetitive minigames
Have to click through the whole tutorial on every playthrough
Relatively short gameplay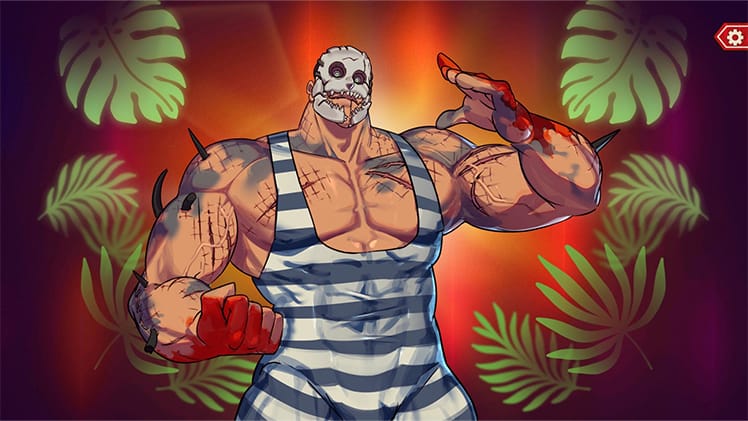 TL;DR
Hooked on You: A Dead by Daylight Dating Sim is a unique dating simulator with fantastic characters, lots of personality, and plenty of humor.