About God of War (PC)
God of War (PC) - Divine Adventure on an Epic Scale
Kratos and His Son Atreus' Mythical Journey to the Highest Peak of the Nine Realms
The Arrival of the Gods
God of War (PC) is the eighth installment in the acclaimed God of War series and the first to be available on a non-PlayStation platform. The epic action-adventure game was developed by Santa Monica Studios and published by Sony Interactive Entertainment.
Originally released for PlayStation 4 in April 2018, God of War is now available for PC (via Steam and Epic Games Store) and continues the story of Kratos, the former Norse God of War and the main playable protagonist throughout the series.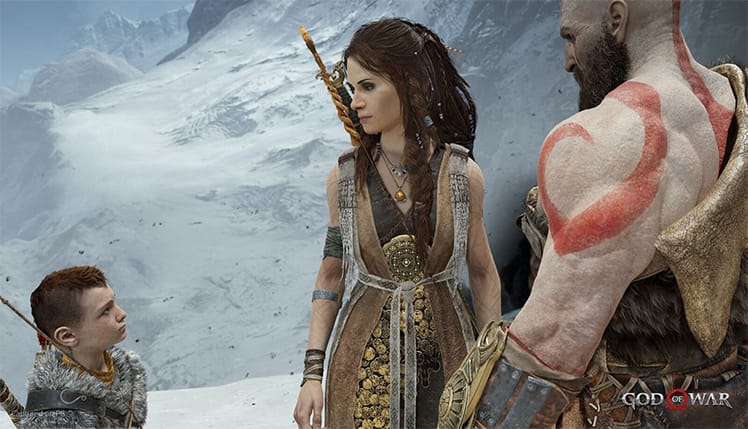 A Father and Son's Journey
While the previous God of War installments were based on Norse Mythology, God of War (PC) is loosely inspired by Norse mythology instead. Most of the game takes place in Scandinavia of the realm Midgard (Earth), where Kratos and his son Atreus reside.
In this game, Kratos has become more reserved and thoughtful than fans of the series will be accustomed to. He wishes to settle down and find peace, but the gods and monsters that inhabit Midgard have other plans.
With his wife having passed away, Kratos, accompanied by Atreus, embarks on a journey to fulfill her final wish: scattering her ashes at the highest peak of the nine realms. Along the way, the father and son must fight many battles and overcome many obstacles, including the challenges of their relationship and personal growth.
From the marble and columns of ornate Olympus to the gritty forests, mountains, and caves of pre-Viking Norse lore, this is a distinctly new realm with its own pantheon of creatures, monsters, and gods.
God of War (PC) is played in the third-person perspective, and you view most scenes from an over-the-shoulder view of Kratos. This unique viewpoint gives you an up-close-and-personal look at the action scenes and adds intensity to the combat.
Although the game is presented in a continuous shot with no loading screens, you encounter regular un-skippable interludes used to inject exposition. These scenes, while a bit intrusive to the gameplay at times, really give God of War (PC) an epic, cinematic feel.
Concept Rating: 5/5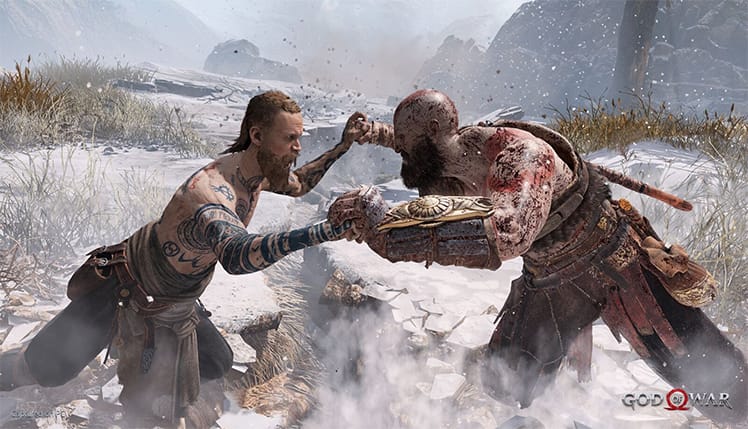 A Visual Masterpiece
The God of War series has built a reputation for stunning graphics, and God of War (PC) continues that tradition. The beautiful visuals you've come to expect from the PS4 installments are just as impressive on PC; the mythical world you explore is packed full of intricate detail and breathtaking landscapes.
The game supports 4k resolution, and it's definitely worth playing on a powerful PC with plenty of RAM if you have the opportunity. The animations are consistently smooth and seamless, and the character models are excellent. The realistic, well-designed setting and scenes make it easy to become immersed in Kratos' journey through the realms of Norse mythology.
Bear McCreary's original soundtrack is another high note for God of War (PC). The grand, powerful theme sets the tone for the epic nature of the game, and the accompaniment to battle scenes always adds the perfect amount of dramatic flair. Much of the score is laden with beautiful vocals, which greatly enhance the experience of exploring the fantastic world.
Graphics & Audio Rating: 5/5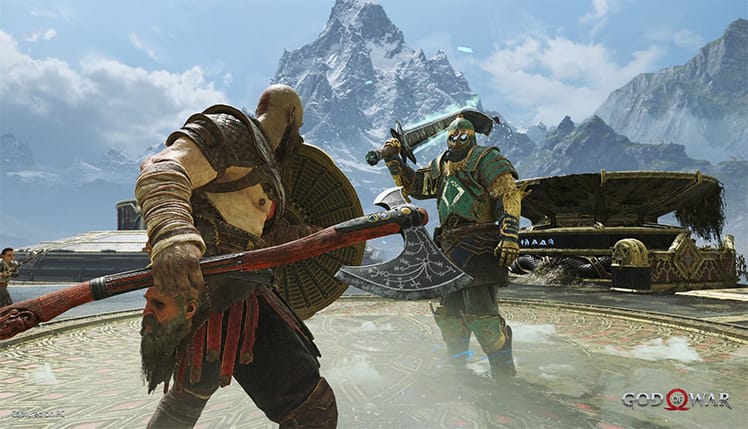 Battling Monsters and Gods
God of War (PC) has only one game mode: a single-player, third-person story mode. You play as Kratos, travelling through the Norse mythology-themed world to reach the highest peak of the nine realms. Along the way, you must persist through numerous battles, puzzles, and quests to accomplish your goal and fulfill your wife's last wish. Additionally, the time has come to mentor young Atreus and show him what it means to be a god.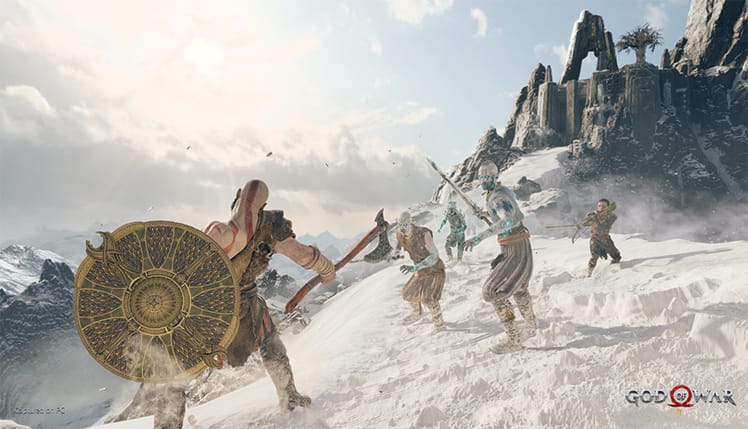 Kratos' New Weapon
Although you occasionally control Atreus, the vast majority of the game is spent playing as Kratos, and the former Norse God of War is a blast to fight with. Whereas in previous God of War installments, he's carried his signature double-chained blades, in God of War (PC), he's replaced them with a fearsome magical battle axe.
Technically, the weapon is called the Leviathan Axe, and your journey through Midgard offers plenty of opportunities to put it to good use. Throughout the adventure, you'll face a variety of Norse mythological creatures, such as dark elves, draugrs, wulvers, and valkyries, in intense battle scenes.
The combat in God of War (PC) is combo-based, and the feeling of landing a combo successfully will satisfy you every time. You can use the Leviathan Axe, which is infused with ice elemental magic, to strike your enemies across distances with precision throws. Then, you can quickly summon the weapon back to your hand. Your axe can also be thrown at objects to trigger explosions or be used to freeze opponents in place; you can see why Kratos ditched the blades for it!
As mentor and protector to Atreus, a son determined to earn his respect, he (Kratos) is forced to deal with and control the rage that has long defined him while out in a very dangerous world with his son.
Spartan Rage
As in earlier installments, Kratos is equipped with a "Rage" ability, now called Spartan Rage. The ability has a meter that gradually fills up during combat; once it's full, the former god enters into a powerful, bare-handed frenzy of attacks. Oftentimes, this secret weapon will turn the tide during an arduous fight.
Role-Playing Elements
Though it isn't classified as a role-playing game, God of War (PC) does include a few RPG-like elements. Kratos is not a static protagonist; throughout your journey, you'll have many opportunities to improve his weapons, armour, and abilities.
As you play, you collect a currency called Hacksilver, which you can use to purchase and craft new and improved items. You'll also come across lootable chests throughout the journey; these contain random items, ranging from Hacksilver to enchantments for upgrading your armour and weapons. During the battles and puzzles, you gain experience points that you'll use to learn new combat abilities, turning you into an even more fearsome warrior.
Gameplay Rating: 5/5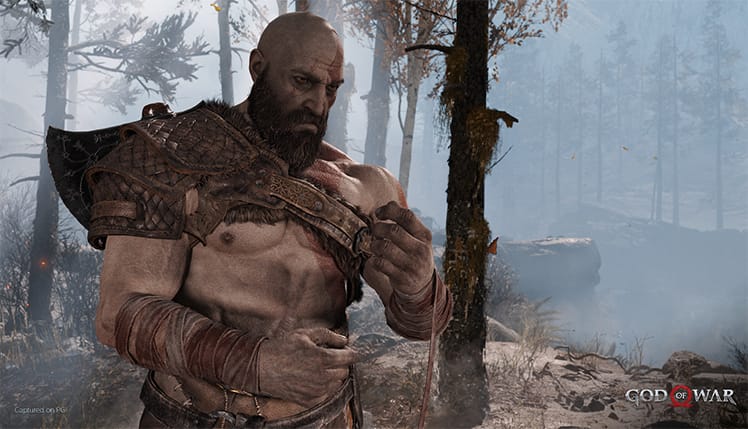 Begin Your Journey
The complete PC version of God of War launched on January 14th, 2022, and you can purchase it on Steam and the Epic Store for $49.99. The price is fair given the game's level of quality, depth, and production value. Most likely, you'll get far more than $50 worth of enjoyment out of your playing experience.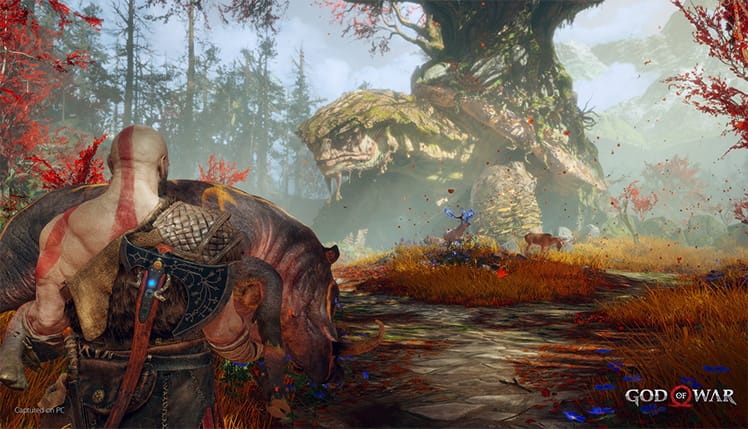 An Excellent PC Debut
When a game series has been on one platform exclusively for years, you never quite know how smooth the transition to a new medium will be. With God of War (PC), though, the results are overwhelmingly positive.
The game offers everything you could want from a God of War installment: superb visuals, engaging combat, fantastic creatures, and an epic adventure. You not only get to do battle with fierce monsters and gods in a memorable setting, but you also get to watch your protagonist grow stronger throughout an emotional journey. If you're a fan of the genre or series, get your hands on God of War (PC) as soon as you can.
Replay Value Rating: 4/5
The Good
Compelling protagonist and plot.
Breathtaking graphics and animation.
Exciting and rewarding combat.
Excellent soundtrack.
Very cool mythological creatures.
The Not-So-Good
Lesser PCs may not do the game justice.
Exposition scenes detract a bit from the gameplay.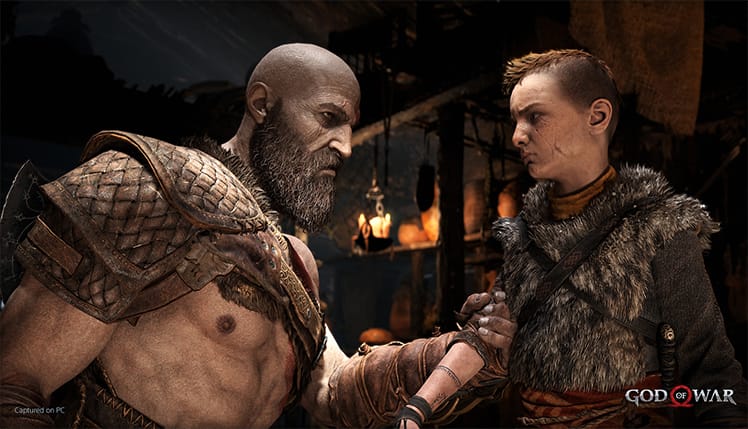 TL;DR
God of War (PC) is an epic, mythical adventure, and an awesome gaming experience.