About Sony INZONE M9
Sony INZONE M9 - Stunning Visuals at a Cost
See All the Action in Vivid Detail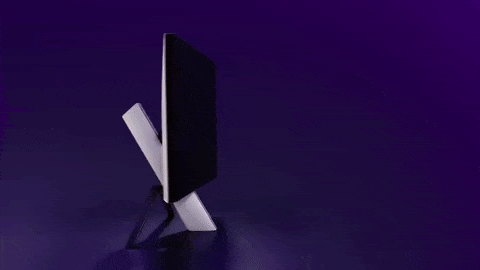 Experience Games Like Never Before
The INZONE M9 gaming monitor by Sony allows players to get immersed in the game with advanced HDR and a more comprehensive color range. The 4K resolution and 144Hz refresh rate make this monitor the ideal choice for dedicated gamers.

Design
The INZONE offers a large 27-inch screen that's big enough to immerse the player in incredibly crisp 4K with stunning color reproduction. The black and silver color scheme with a tripod stand provides a modern look that would complement nearly any PC space. The INZONE M9 is thin with adjustable tilt and height for optimum gaming. Underneath the display, players will find a DisplayPort 1.4, USB Type-C, and two HDMI 2.1 ports for various connection options. In fact, the INZONE M9 is an excellent alternative to a television screen for those on console systems like the Playstation 5.

Performance
With so many monitor options available, new ones need powerful features to stand apart, and the INZONE M9 offers many. The image quality provided by Sony's latest gaming monitor is one to experience in person with amazing depth and clarity. The advanced contrast technology that uses a full array of local dimming backlighting provides enhanced shadows. The HDR in the INZONE M9 is not only more realistic and immersive, but it comes with a brightness of up to 600 nits. Covering a broader available color spectrum, this monitor delivers well over a billion stunning colors for unbelievable gaming presentation. Gamers can also take advantage of the fast 144Hz refresh rate, including reduced ghosting and image blur. A quicker response time allows the monitor to react to new information nearly instantaneously for more precise frames.

Key Specifications
4K Full Array LED offers some of the most captivating and realistic images in-game.
Impeccable image detail through high contrast accurately captures every shadow for incredible depth.
Certified DisplayHDR 600 rating offers gamers cutting-edge display technology.
Extra bright 600 nits capable display brings every game to life in various lighting conditions.
Unique tripod stand helps reduce wasted space and is adjustable to conform to any size gamer.
Price
The Sony INZONE M9 monitor features so much advanced display technology the premium price tag might not surprise gamers. Available from Sony's website, the INZONE M9 retails for $899.99. Those gamers in the market for a high-end monitor should consider Sony's product as its image quality is truly a sight to behold. This product may be out of reach for gamers on a budget.
The Verdict
With enhanced contrast, 4K resolution, expanded color palette, and cutting-edge HDR technology, the INZONE M9 is a gamer's dream. With a 144Hz refresh rate, reduced ghosting, and more precise individual frames, this monitor is great for competitive multiplayer games. The only caveat with the INZONE M9 is the price, which may be too much for some gamers.

The Pros
27-inch screen
HDR integration with Playstation 5 for optimum auto settings
600 nit brightness capability
4K High contrast images for greater clarity
The Cons
High price tag
No option for 240Hz refresh rate
TL;DR
For the gamer who wants the best possible picture, the INZONE M9 offers stunning visuals and 144Hz refresh rates at a premium cost.