About Razer Iskur Gaming Chair
Razer Iskur Gaming Chair - Where Function and Style Collide
For gamers, by gamers.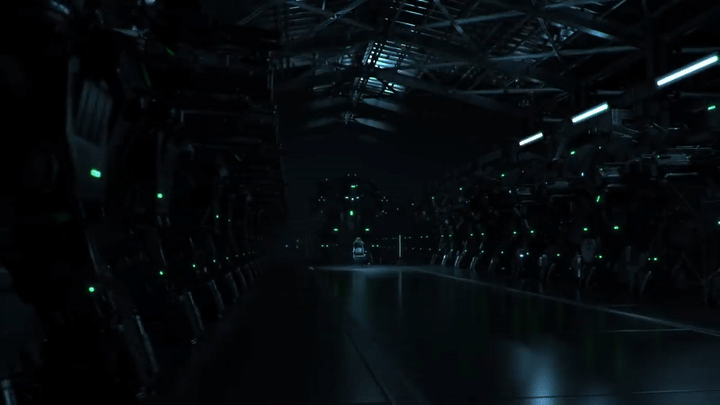 Iskur Gaming Chair | Credit: Razer
For Gaming and Beyond
Razer has made its name through its gaming keyboards, mice, headsets, and laptops, almost always featuring RGB lighting. With their Iskur gaming chair, Razer brings something new to the game. With a racing-style design, the Iskur chair is recommended for people up to 299 lbs (136 kg) and a height between 5'6" and 6'2" (170-190 cm). While there is an XL variant, this review will look at the standard Iskur gaming chair and all that it has to offer.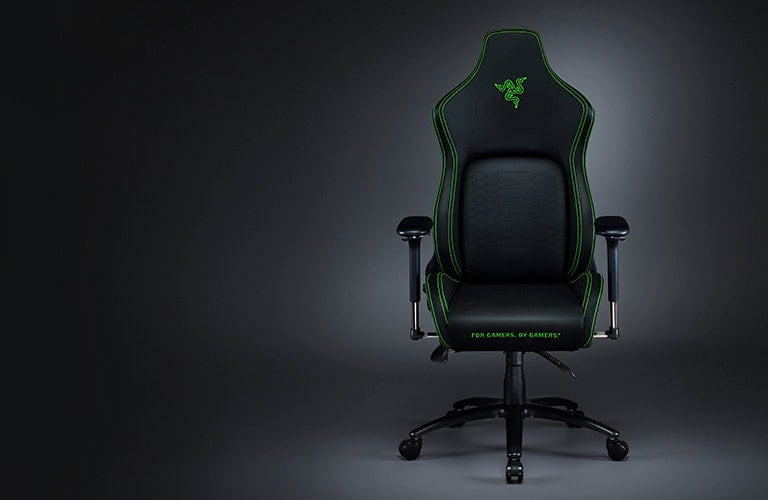 Iskur Gaming Chair | Credit: Razer
Hardware & Design
The Razer Iskur gaming chair sits on a base with five casters, all of which are made of plastic and rubber.
The armrests are 4D, meaning they move up and down, back and forward, and also twist on a diagonal axis. They have metal supports and hard-plastic brackets to join them.
Assembly is standard, with a suggested two people for its construction. While one person can make do, two is certainly helpful.
Lumbar support is at the heart of everything the Iskur gaming chair has to offer. It unfurls from the chair, unlike others of its kind. With its design, users won't be suffering to constantly readjust it, and won't find it slowly sinking back down into the chair either.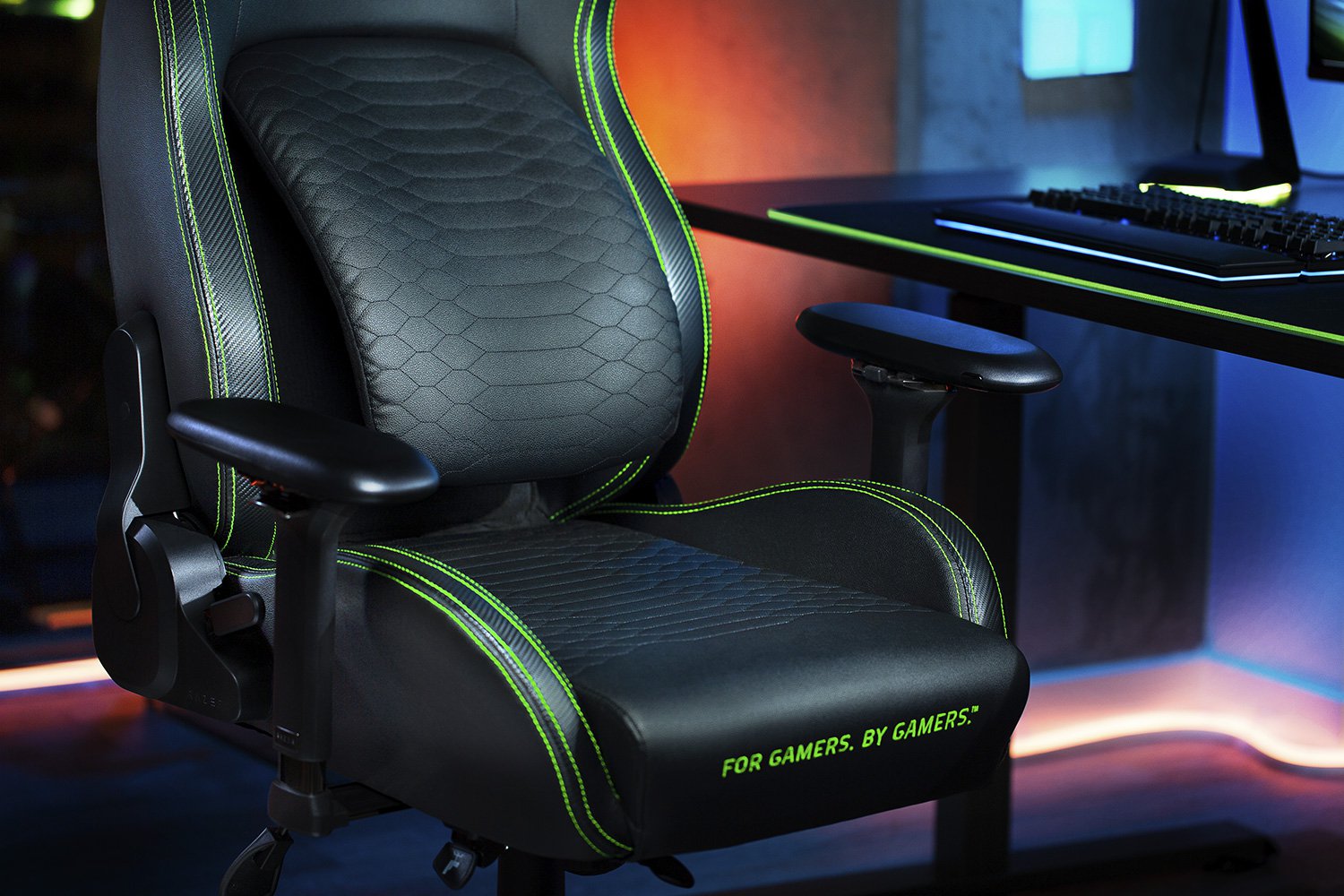 Iskur Gaming Chair | Credit: Razer
Key Specifications
The Razer Iskur gaming chair is made of PU leather, with accents on the paneling made of faux-carbon.
The chair cover is made out of PVC leather, while the frame is metal and plywood.
The foam type is high density molded foam.
The base is 5-star metal powder coated.
It has 4D armrests.
It has 6cm caster wheels.
It has 4 gas lift class.
The back angle is adjustable up to 139 degrees.
It has an adjustable headrest.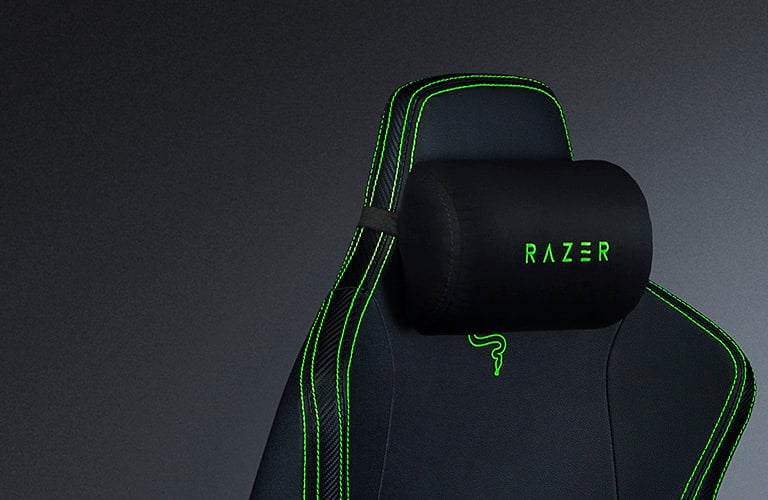 Iskur Gaming Chair | Credit: Razer
Performance
The overall experience and comfort Razer's Iskur gaming chair provides is great. The material of the chair is solid without compromising comfort. The adjustable angle of the seat has a great range, with reliable support all the way through. There's even a bump of padding at the edge of the seat for added comfort, and a high quality memory foam pillow for the headrest.
Despite the 4D armrest's wide range of motion, they always feel solid and firm. If anything, a bit more movement might be desired by some gamers, but the overall effect are armrests that are far from feeling fragile.
The only issue regarding the lumbar support is that it's clearly not made with taller people in mind. Any potential buyers that clock in at over 6" should take a look at Razer's other chairs instead, since the lumbar support will sit too far low on their back.
Another aspect gamers might miss is the lack of a footrest, which may need to be bought separately, if not already owned.
Price
The Razer Iskur chair is on sale for $499.00 USD with a 3-year warranty.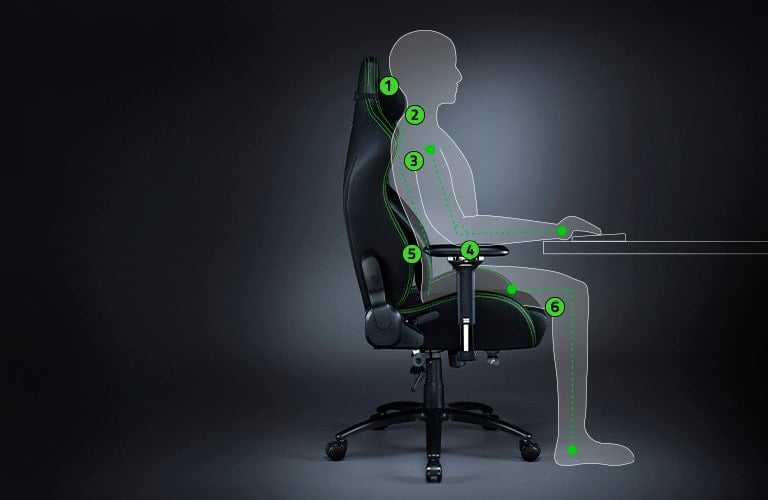 Iskur Gaming Chair | Credit: Razer
The Verdict
Pros
sleek design
very comfortable
fantastic lumbar support
4D armrests
Cons
not made for people over 299 lbs or 6'2"
doesn't come with a footrest