About Project Sophia
Project Sophia - A Gamers Dream All-in-One Setup
Welcoming the Very First Modular Gaming Desktop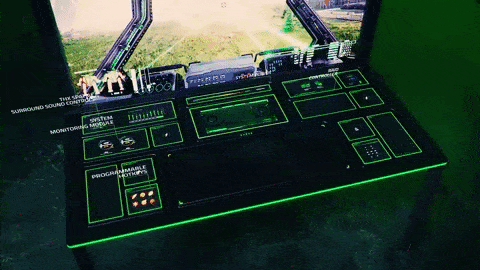 The Ultimate Gamers Rig
Imagine a desk made from glass that could house things like PC components, RAID controllers, Programmable Hotkeys, and more. With Project Sophia, your gaming station becomes wholly modular and customizable to your needs. With eye-catching LED edge lighting and a high-refresh-rate OLED monitor attached, your ideal gaming setup becomes a reality.

Design
The spacious deck made from thick glass allows you to see each component within the desk. For the gamer specifically, Project Sophia can include things like a System Monitoring Module, THX Spatial Surround Sound Controls, and even programmable hotkeys. Each compartment within the underside of the desk fits various modules, so there is plenty of room for customization. Simply unsnap the magnetically attached modules to upgrade or change out. Project Sophia can support extensive display options up to 77" and creates a sense of complete immersion. These displays slide into place onto the desk and can also include additional speakers with mounting options on the sides. For gamers who stream, boom shock extendable microphone stands can make gameplay commentary effortless.


Performance
Project Sophia offers state-of-the-art components and custom PCB for a system that will take your games to the next level. Including the hottest Intel CPUs and NVIDIA GPU products, the integrated and upgradable desktop provides blazing performance that can tackle intensive multi-tasking. The immersive LED lighting system connects with the Razor Chroma RGB suite and offers numerous settings for transforming your experience. The display comes in an extremely thin form that includes pixels with self-lit technology. Featuring cutting-edge display innovations, Project Sophia offers a crisp and bright picture ideal for gaming and streaming content.

Key Specifications
Take advantage of the hot-swappable Magnetic Modules for advanced customization that includes up to 13 separate modules.
The vast selection of available accessories makes Project Sophia an ever-evolving and personalized gaming rig.
The Thunderbolt Powered EGPU, RAID Controller, Network Performance Module, and Media Controls are just some of the many component options.
Swapping components is straightforward as each module is held underneath the desk with a magnetic snap.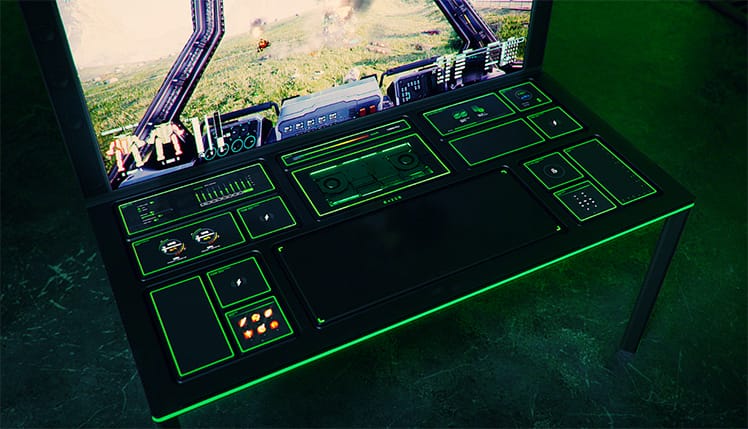 Price
Project Sophia was unveiled at CES 2022 and is still in the concept stage of development. Therefore, speculations on a price range from $5,000 and up. Remember that no official price has been set, but given the current cost of high-end PC components, this product will likely come with some sticker shock. Project Sophia is an innovative idea that could set the stage for the future. If you're an avid PC gamer or streamer, Project Sophia is an ideal desktop solution that offers performance, customization, and stunning design. For more casual gamers, the price of Project Sophia may be too much of a barrier.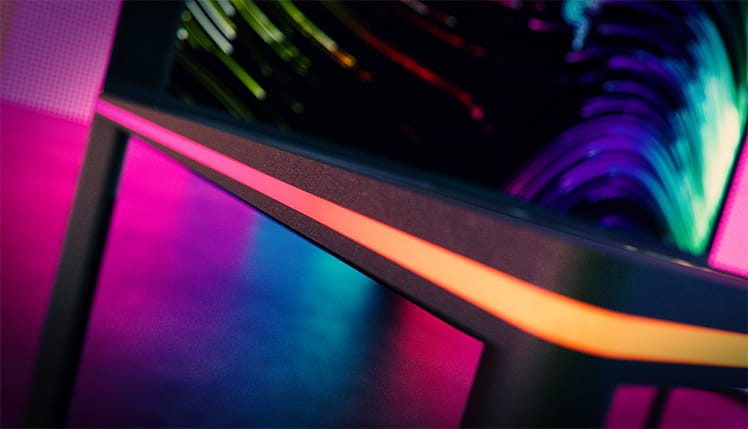 The Verdict
Razor has crafted a compelling and innovative gaming/streaming workstation that looks like nothing else on the market. You can create your ideal CPU/GPU setup with built-in customizable modules and include a monstrous OLED display for unprecedented immersion. However, this product remains in the development stage, and no price or availability is confirmed. When Razor releases Project Sophia, dedicated gamers, professional streamers, and PC enthusiasts will benefit from this futuristic new take on the gaming desk.
The Pros
Modular design allows for outstanding customization.
All components, including the display, fit together in a seamless and streamlined design.
LED lighting connects to Razor's Chroma RGB suite for personalized options and syncing.
Available OLED display offers advanced pixel technology for clearer and brighter images.
The unique see-through desk displays all the components and colorful modules for a strong visual impact.
The Cons
May not appeal to those outside of the dedicated high-end gamer, full-time streamer, or PC enthusiast.
TL;DR
Project Sophia is a glimpse into the future of immersive and modular gaming desk design.