About Oculus Quest 2
Oculus Quest 2 - An Affordable All-In-One VR Experience
Everything You Ever Wanted to Know About What's Now "Meta Quest 2"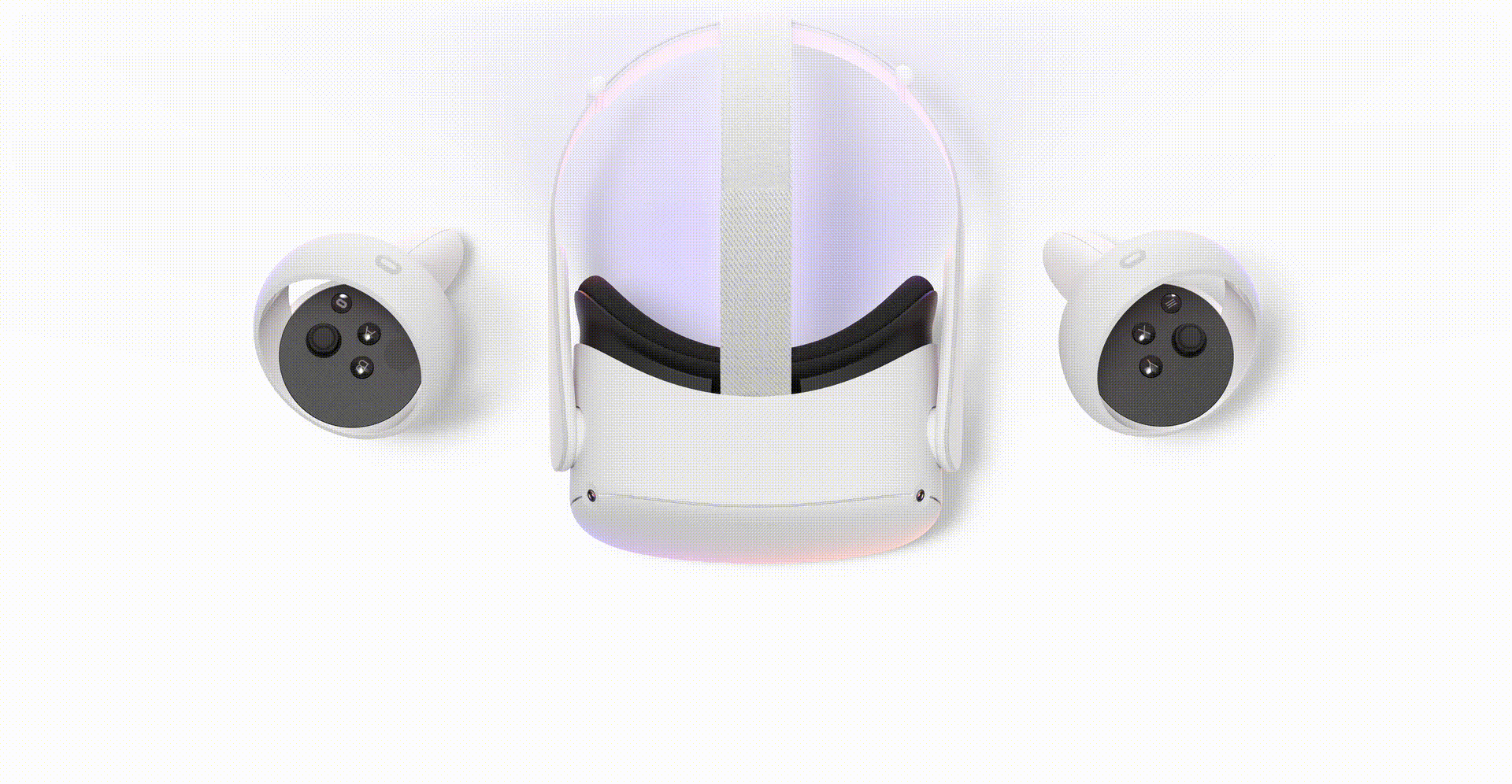 New and Improved
Since its release in 2020, Facebook Technologies' Oculus Quest 2 (now Meta Quest 2) has been of the best VR headsets on the market. With its wire-free and portability coupled with an affordable price tag and diverse entertainment options, the Quest 2 does so much more than improve upon its predecessor.

Oculus Quest 2 – Hardware & Design
With dimensions of 13 x 12 x 9.5 cm and a weight of just over 500 grams, the Oculus Quest 2 is a portable powerhouse. The flexible head strap is surprisingly resilient and will only come loose if you want it to.
While the headset is great for seeing what you're interacting with, you need controllers to engage with those visuals. The Quest 2's controllers are just as sturdy as its headset, and while you cannot look down when using the Quest 2, the way the controllers are gripped tends to encourage re-centering for optimal input of its buttons.
Oculus Quest 2 – Features
Ignoring the chance to play VR games on PC, the Quest 2 comes with a library of over 200 games. You can also use this device to play SteamVR titles or whatever else you would want to enjoy on the market.
Oculus Quest 2 – Key Specifications
The Quest 2 can be used as a standalone device or connected to a PC for VR-compatible gaming with an Oculus Link cable or wireless Air Link mode. Each eye is exposed to a resolution of 1832 × 1920 and given an 89° field of view. The Quest 2 offers three reliable refresh rates, ranging from 60 to 90 Hz plus an experimental 120 Hz.
Most importantly, the paired touch controllers are included with the purchase.


Oculus Quest 2 – Performance
Setting up the device entails signing into a Facebook account and connecting to the Oculus app. The latter requirement cannot be achieved with a PC, only a mobile device. The device's native 6 GB of memory and Snapdragon XR2 chip makes playing even the device's native library a breeze.
Motion tracking and stutter were both in thresholds that kept even long sessions fun. There seems to be little to no issue with "simulation sickness" in our time with the Quest 2. One minor quibble is the audio controls; they are placed at the lower front of the headset instead of intuitively near the ears.

Oculus Quest 2 – Price
The 128 GB model only retails for around $299, making it an incredible value. That said, the Quest 2 beats PS VR in its superior head tracking, display, and lack of additional hardware.
The one snag in the Quest 2's affordability would be the $80 Oculus Link, a five-meter-long cable that enables you to connect a PC. Fortunately, even Oculus suggests using an Anker cable as a cheaper alternative which incurred no issues during our time with the device.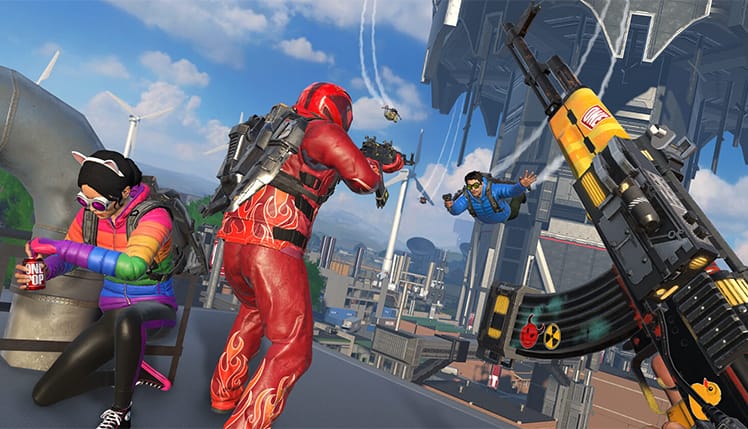 The Verdict
As an industry-leading device, the Oculus Quest 2 offers an immersive VR gaming experience locked behind a connection to an increasingly unsavory company. If you want quality and affordable 3D gaming, the "Meta Quest 2" is a great call. It will be interesting to see how it stacks up to its nemesis, the PlayStation VR2 as well as Meta's "Project Cambria" when they are revealed later this year.

Reasons to Buy
Works fine as a standalone device.
Small, comfortable headset.
Great for VR gaming on PC.
The price is well below competitors.
Reasons to Avoid
Forced Facebook integration.
Not for kids. The Facebook requirement and the general size and weight of the equipment are key reasons.
Awkward volume controls.

TL;DR
If you are looking for an immersive VR experience and still have a Facebook account, the Quest 2 is your ideal device.