About Lenovo Legion Slim 7
Lenovo Legion Slim 7 - High-Performance Laptop Gaming
Lightweight. Robust. Extra-Portable.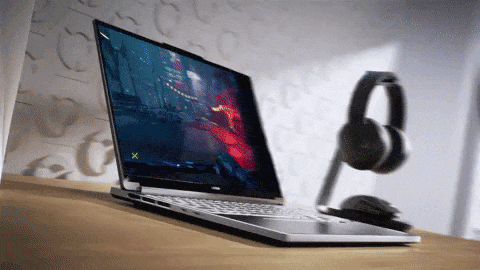 The Ultimate Laptop Gaming Experience
With the Legion Slim 7, players can experience advanced AMD chip power combined with the latest RTX graphics. With full high, definition resolution, experience games optimized for 144Hz or increase visual clarity up to 4K at 60Hz.
Design
The Legion Slim 7 sports a razor-thin and lightweight design ideal for the gamer on the go. The 15-inch IPS display offers low latency, with options for an anti-glare screen and HDR. The chassis is made from magnesium and aerospace-grade aluminum for light but rugged construction. There are two USB Type-C, two USB-A 3.2, a headphone/microphone port, and a 4-in-1 SD card reader. The solid hinge design allows the display to move a 180-degrees and includes a webcam that offers a shutter for privacy. The Legion Slim 7 looks sleek with purposeful bezels, the Legion logo, and a dark black color scheme.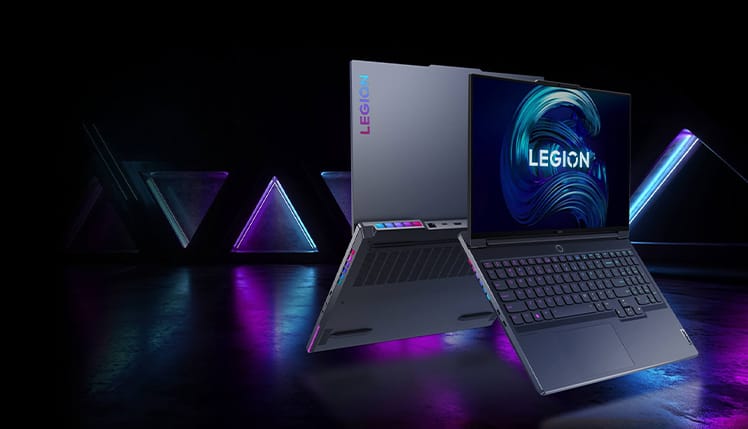 Performance
Lenovo equipped the Legion Slim 7 with a powerful AMD Ryzen 7 5800H that offers up to a 4.40 GHz boost, 8 Cores, and 16 threads. Ideal for gaming, Ryzen has become the go-to choice for players looking to optimize performance and increase fps. The available Ryzen 9 5900HX provides even more robust capabilities with up to 4.60 GHz boost for faster processing speeds for those looking to add even more CPU power.
Lenovo boasts that the Legion Slim 7 is the lightest ray-tracing capable laptop available with either an RTX 3050 Ti 4 GB or an RTX 3060 with Max-Q 6 GB. Nvidia's impressive DLSS technology helps combat the resources required for complex ray-tracing and makes noticeable improvements to fps.
In terms of memory, players can opt for 8 or 16 GB of DDR4 running at a quick 3200MHzs. A 512 GB SSD comes standard; however, gamers can choose to upgrade to 1 TB for extra game storage.
Key Specifications
Performance includes FHD up to 144Hz and UHD up to 60Hz for a premium laptop gaming experience.
VESA display offers remarkable color depth and accuracy that includes HDR 400 and support for Dolby Vision.
Coldfront 3.0 technology includes a smart intake, dual fans with turbo-charge capabilities, and an exhaust with quad channels for excellent thermal performance.
Lenovo AI Engine system automatically optimizes the Legion Slim 7 performance once a game launches, regulating power distribution for a hassle-free experience.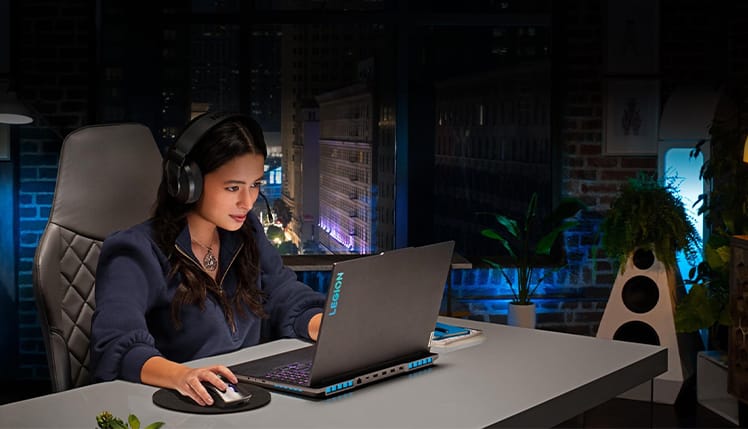 Price
The Legion Slim 7 is the most portable option for ray-tracing due to its thin width and lightweight, and it's priced competitively in the market. The Legion Slim 7 starts at $1199.99 with additional costs if gamers decide to upgrade components like the CPU, GPU, memory, or display. Other manufacturers such as HP and MSI offer comparable specs above $1100 that don't provide near the number of features of the Legion Slim 7.
The Verdict
For laptop gamers that want to experience high-performance, ray-tracing, and enhanced portability, the Legion Slim 7 is a solid choice. With excellent fps capability, an advanced thermal cooling system, and auto-optimizing technology for gameplay, this laptop provides a hassle-free experience for the gamer on the go. There are less expensive options available; however, the quality of the display, overall design, thermals, and performance must be considered when comparing laptop models.
The Pros
GeForce RTX gaming with eye-catching ray-tracing technology.
AMD Ryzen CPUs for impressive processing power.
VESA IPS display that offers vivid and accurate color with available HDR.
Super thin and lightweight design.
The Cons
Not the cheapest laptop with RTX technology.
No HDMI port, so a multiple display setup is problematic.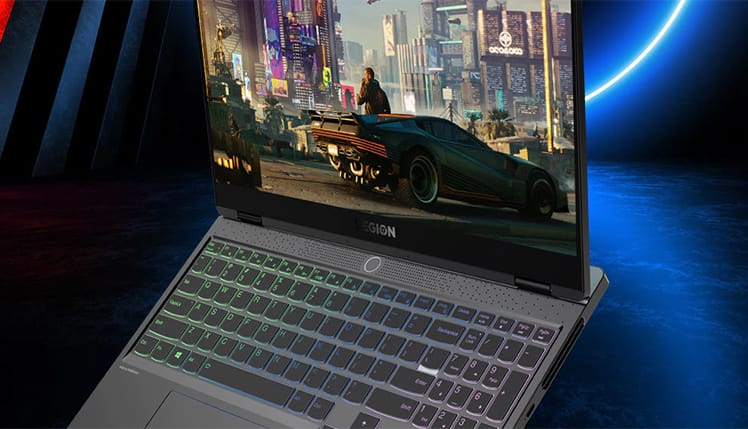 TL;DR
The lightest laptop to support ray-tracing provides great portability, performance, thermals, and optimization technology but comes at a high price point.