About Gigabyte GeForce RTX 3050 Eagle OC
Gigabyte GeForce RTX 3050 Eagle OC - The Eagle Has Landed
A Graphics Card That Lives up to the Hype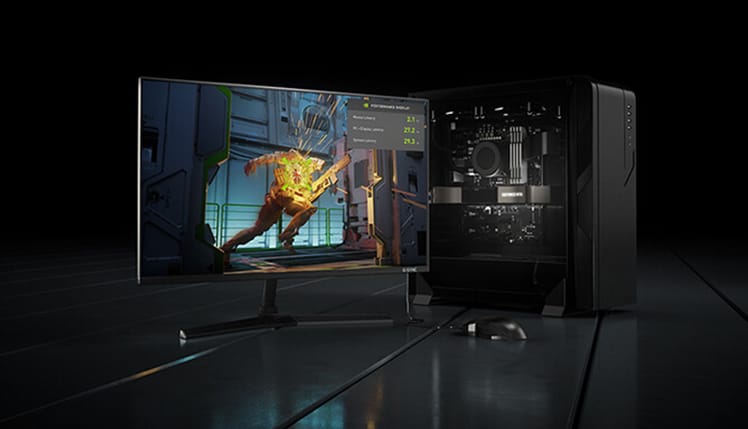 Gigabyte's Well-Built, Affordable Gaming Video Card
If you're an avid gamer in the market for a new graphics card, the shopping process may become a bit overwhelming. There are hundreds of gaming cards on the market, and if you don't know exactly what you're looking for, it'll be challenging to make a decision.
Here, we'll examine Gigabyte's GeForce RTX 3050 Eagle OC graphics card and all that it has to offer. This specific video card has received quite a bit of hype, but hype isn't everything. Once you've installed the card and started playing, what matters is its performance. So, does the GeForce RTX 3050 Eagle OC live up to all the buildup it received?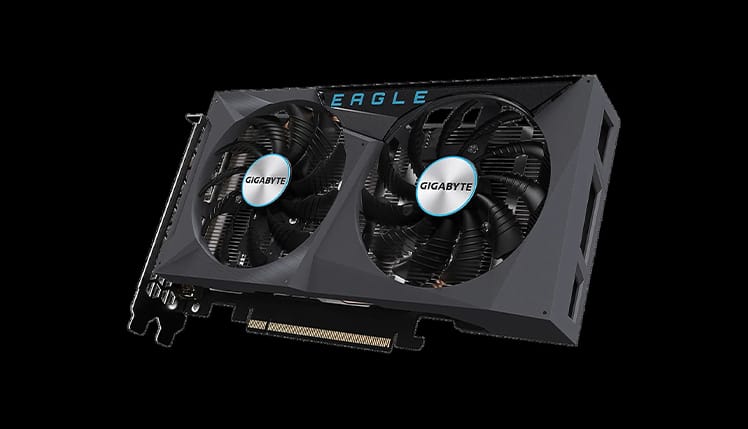 Gigabyte GeForce RTX 3050 Eagle OC – Design
For anyone familiar with Gigabyte's other RTX 30 series graphics cards, the GeForce RTX 3050 Eagle OC has a very similar design, with the one real difference being that it's a little shorter. The GPU features two matching 90mm black fans on top, giving the card a pleasing symmetrical look. The rest of the GeForce RTX 3050 Eagle OC is gray with some bright blue lettering.
The graphics card has a simple aesthetic, but it looks well-made. One thing you'll notice when holding the GPU is that it's heavier than most graphics cards. With its rugged construction and protective metal backplate, it has a nice sturdy feel to it.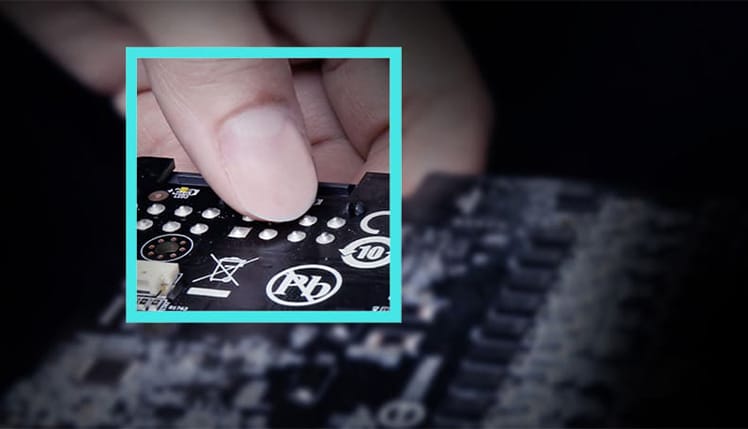 Gigabyte GeForce RTX 3050 Eagle OC – Performance
Just like its design, the best way to describe the GeForce RTX 3050 Eagle OC's performance would be "solid." If you're expecting a premium, top-of-the-line graphics card for gaming, you may be a bit disappointed. However, this GPU still does its job admirably well.
The GeForce RTX 3050 Eagle OC is advertised as having 1080p/60 fps capabilities, and it can achieve that, provided you don't push it too far. As long as you're playing games that aren't overly demanding, you should consistently enjoy a smooth 1080p definition. For certain games and media, the GPU can even manage seamless 1440p definition without any issues. If you opt to do your gaming with ray tracing enabled and your settings on high, be aware that you may experience a drop down to 40fps or so.
Ultimately, the GeForce RTX 3050 Eagle OC is a graphics card that will perform very well for you as long as you have reasonable expectations. Try to push it beyond its means, though, and it will struggle.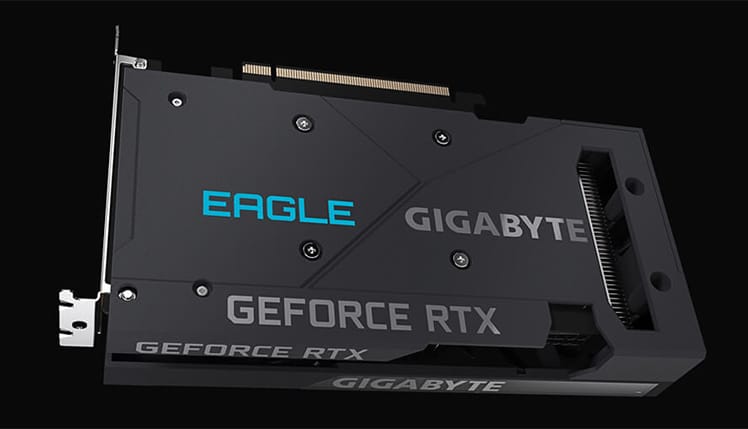 Gigabyte GeForce RTX 3050 Eagle OC – Key Specifications
The 3050 Eagle OC has a maximum boost clock of 1792 MHz; slightly faster than many of its partner cards.
The GPU utilizes 8GB of GDDR6 memory.
For connection ports, the card has two DisplayPort 1.4s and two HDMI 2.1s. These ports allow for connectivity with the best gaming monitors on the market.
The 3050 Eagle OC's twin 90mm fans spin in opposite directions, reducing turbulence and increasing airflow pressure to prevent overheating.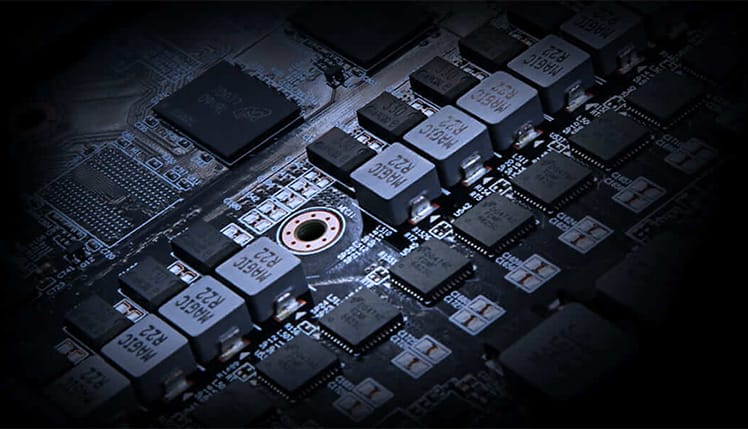 Gigabyte GeForce RTX 3050 Eagle OC – Price
You can purchase the Gigabyte GeForce RTX 3050 Eagle OC for $249. Through Gigabyte's website, you'll be directed to multiple third-party sellers that may have the graphics card in stock. The price is cheaper than the premium GPUs and more expensive than the budget options, which feels just about right for the 3050 Eagle OC. The card is built well and will do its job effectively, but it isn't going to blow you away.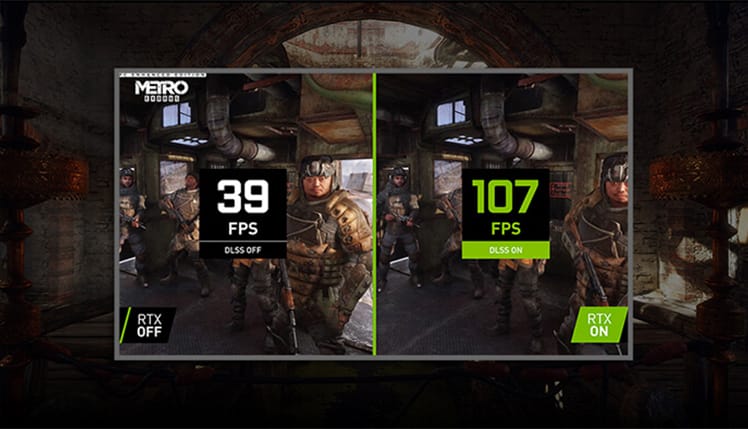 The Verdict
If you thoroughly enjoy gaming, but you don't play or stream professionally, the Gigabyte GeForce RTX 3050 Eagle OC is an excellent choice for your graphics card. If that's the case, it probably isn't necessary to spring for a top-of-the-line GPU that's going to cost you an arm and a leg. However, if you frequently play graphically demanding games and flawless rendering is a priority, you may want to find something in the next tier up.
Overall, though, the Gigabyte GeForce RTX 3050 Eagle OC is a reasonably priced graphics card that will, for the most part, serve you very well.
The Pros
Sturdy design.
Extra connecting ports make a multi-monitor setup more practical.
Smooth 1080p definition in most contexts.
Reasonable retail price.
The Cons
The simple aesthetic is a bit boring.
The performance will waver with more demanding graphics.
It May be difficult to find in stock at retail price.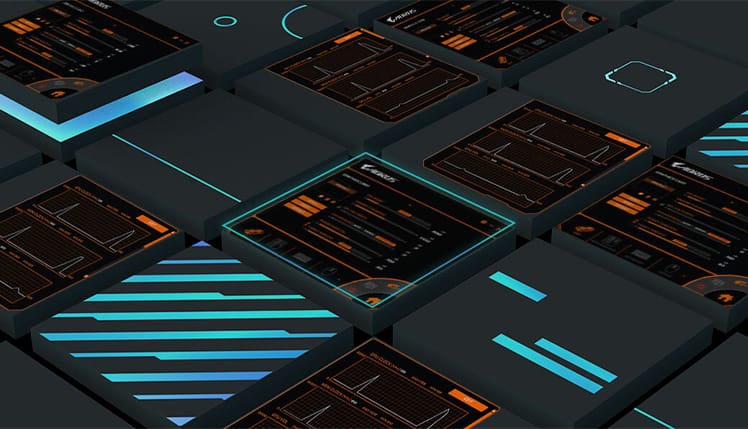 TL;DR
The Gigabyte GeForce RTX 3050 Eagle OC is a sturdy, affordable GPU that will perform admirably within its limits.