About Corsair K70 RGB Pro
Corsair K70 RGB Pro - Exceptional Gaming Performance
Powerful Enough Take Your Gaming Experience to the Next Level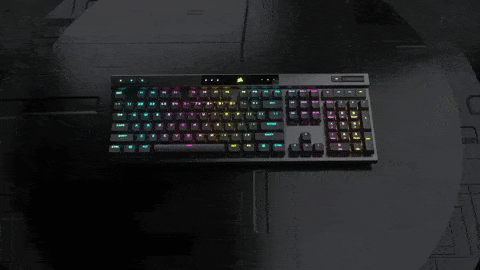 Advanced Build and Processing Power
Corsair's K70 RGB Pro mechanical gaming keyboard continues the iconic line of high-performance pc peripherals. The robust aluminum frame houses premium Cherry MX key switches complete with individual backlighting. With Axon technology, the K70 RGB Pro offers up to eight times faster processing that can make all the difference while gaming.


Design
One of the features that sets the K70 RGB Pro mechanical gaming keyboard apart from the competition is the rigid and durable aluminum frame. Made to stand up to the most rigorous gaming sessions for years to come, the K70 RGB Pro is built to last. With a complete QWERTY configuration and separate numerical keys, this product also includes specialized media keys with a programmable volume roller. Players can experience responsive tactile operation with full mechanical key switches that allow for smoother control during gaming. Unlike other keyboards, the K70 RGB Pro comes equipped with a USB Type-C that can detach for convenient portability. Lastly, the ample magnetic palm rest provides much-needed support and comfort during extended play sessions.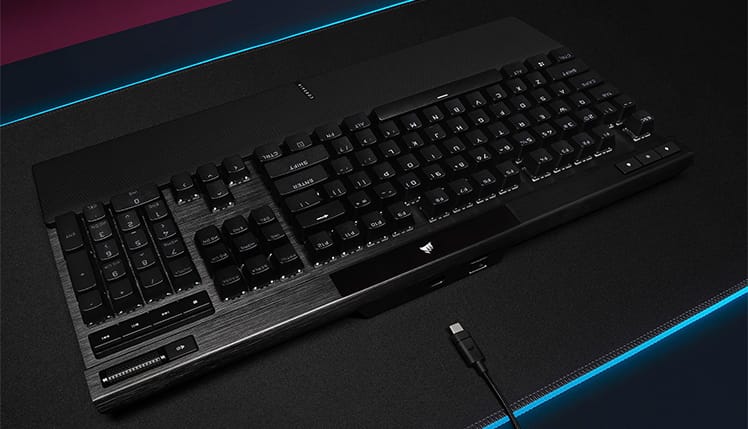 Performance
One of the most impressive features of the K70 RGB Pro is the advanced processing made possible by the integrated Axon technology. Axon makes 8,000Hz hyper-polling, up to 4,000Hz key scanning, and as many as twenty separate RGB lighting layers possible with hyper-processing. The completely mechanical key switches feature a ridge you can feel along with the classic click operation players have come to expect from high-end mechanical keyboards. Corsair has also ensured that these keys will last the test of time. Specially molded caps won't fade or degrade like other keys, and a 1.5mm thickness provides a more robust operation.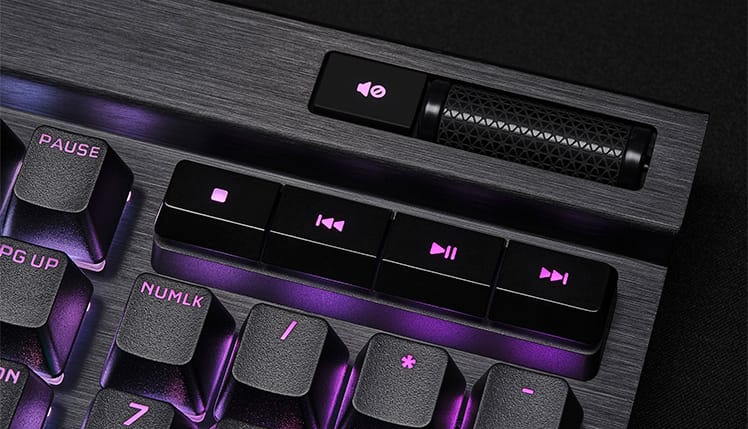 Key Specifications
100% mechanical CHERRY MX switches provide responsive performance during demanding gameplay.
Integrated Axon technology offers up to eight times faster processing for an exceptionally satisfying gaming experience.
Tournament Switch provides an option to temporarily disable macros and force the RGB backlighting to a static color during competitive play.
You can customize and save up to 50 separate profiles to ensure individualized control schemes on many different gaming titles.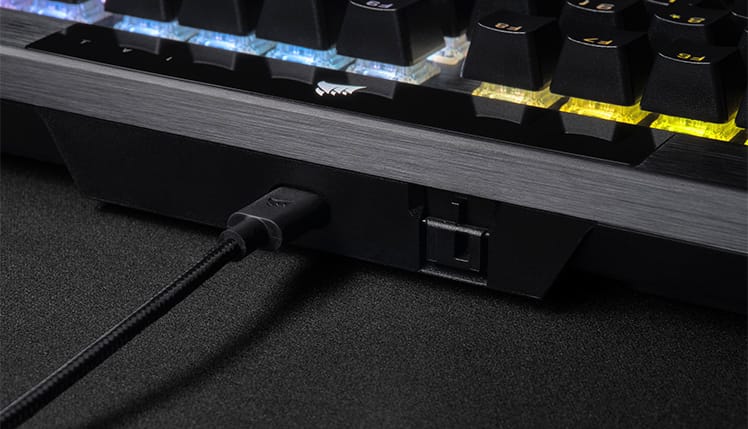 Price
The Corsair K70 RGB Pro Keyboard is $159.99 from Corsair's website. However, other online retailers like Amazon currently have offers for as little as $118. As far as value, the K70 RGB Pro has an excellent reputation, and many gamers still stand by the K70 line-up for performance gaming. Packed with customizable features, solid construction, and advanced processing power, the price point set by Corsair is reasonable for those looking to get into competitive gaming.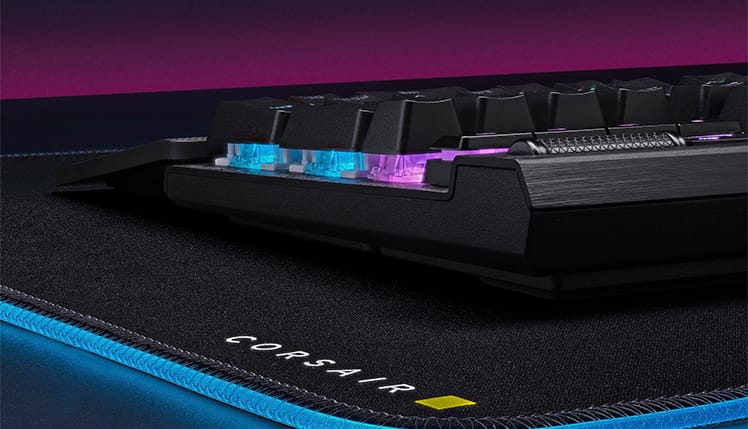 The Verdict
With a legendary history, the K70 RGB Pro has proved to be a solid choice for a competitive mechanical keyboard. Incredible performance power, aluminum frame, CHERRY MX switches, and a host of customizable media controls make this product one to consider for the serious gamer. Features like the tournament switch, up to fifty profiles, and rigorously tested keycaps make for a strong choice in the crowded field of gaming keyboards.

The Pros
Axon processing technology.
Physical media controls with custom options.
Premium switches with the responsive operation.
The Cons
It May require tinkering to get all the settings dialed in properly.
The amount of customization may be intimidating to newbies.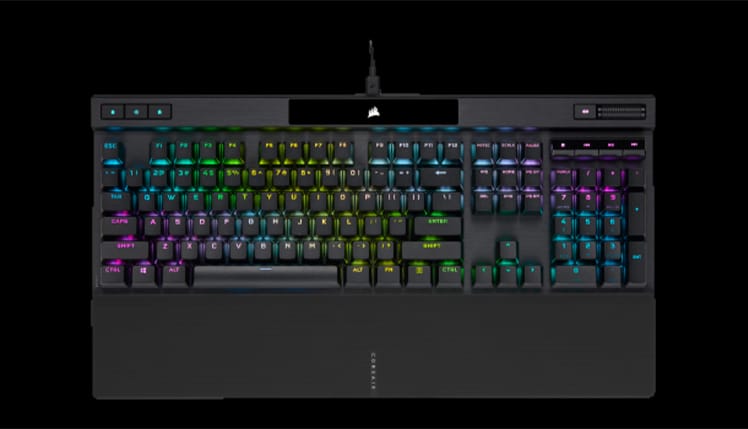 TL;DR
An iconic mechanical keyboard returns and includes faster processing, tournament mode, and hundreds of customizations for avid or competitive gamers.