About Blue Yeti X
Blue Yeti X - Professional Level Sound Quality
A Premium USB Microphone Perfect for Gaming, Podcast, Streaming, and More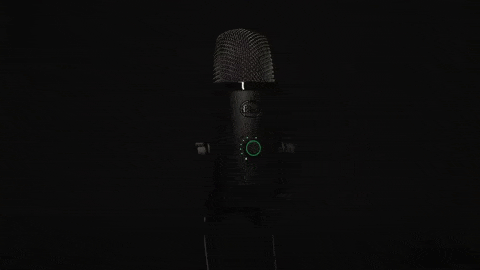 Bring Your Voice to Life
The Blue Yeti X USB microphone offers crystal clear audio that allows you to unleash your natural broadcast voice or alter it with advanced effects. Live streamers, content creators, and podcasters have long depended on Blue for taking their projects to the next level, and the Yeti X makes it possible.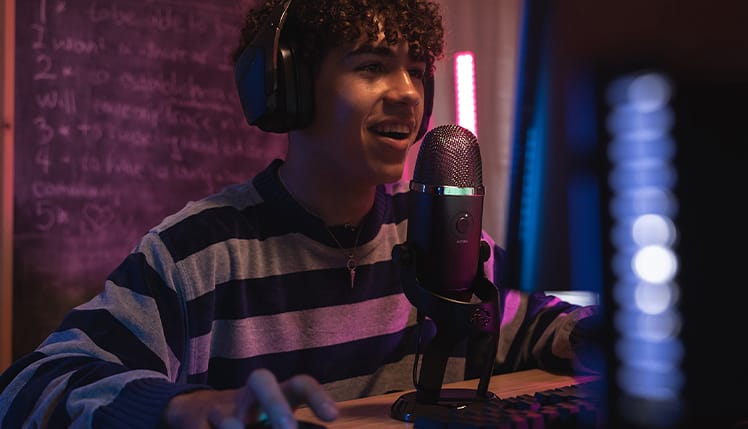 Design
The Yeti X comes with a convenient desk stand with forward and backward tilting ability for optimal positioning. The stand and microphone feature a dark blue tone with silver accents that offer a sleek and stylish addition to your production workstation. A multi-function smart knob is located on the front of the unit and makes headphone volume, gain, and mute controls easy to access. On the backside of the Yeti X, another control knob allows you to select various pickup patterns depending upon your project needs.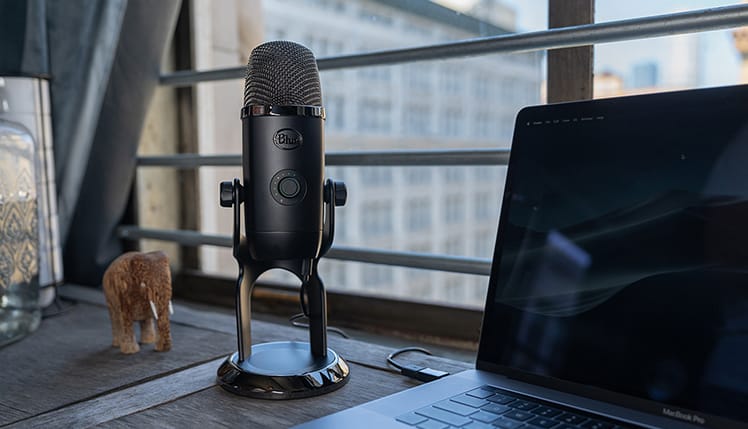 Performance
The Yeti X offers four condensers making it the top of the Blue line of microphones. Recording sample quality is 48 kHz with a 24-bit rate for professional-level performance. With a comprehensive frequency response of 20Hz through 20kHz, every nuance of your vocals is captured in stunning detail. You can push this microphone quite a bit before audible distortion with a 122dB Max SPL for less chance of a muffled vocal sound. One of the best aspects of the Yeti Xs condenser design is that you can alter the microphone's polar pattern to customize the sound of your project. With cardioid mode, the microphone picks up sound from only the front of the unit. However, you can switch to bidirectional and host an interview with a person opposite you, for example. Also, with four different polar pattern options, you can record voiceover, interviews, environments, and instruments, all with the Yeti X.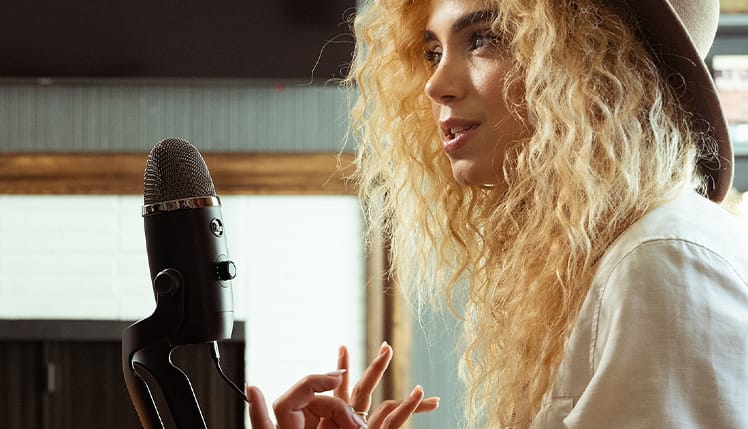 Key Specifications
Utilize the Blue VO!CE advanced vocal effects that include HD samples and modulation settings.
Maintain sound levels easily with a visual LED meter that helps prevent your voice from being too quiet or too loud.
Incorporate Logitech G Hub and gain access to finer microphone settings for complete customization.
Plug-n-play functionality for both Windows and Mac platforms so you can jump right into the action.
Price
The Blue Yeti X is priced at $169.99 and is available from BlueMic.com and many retailers. However, check online stores such as Amazon.com for specials as the Yeti X has been seen as low as $139.99. There are less expensive condenser USB microphones on the market. However, in the world of microphones, the cheaper the product, the worse the sound quality. With a four condenser design, built-in effects, and Logitech G Hub for more refined control; the Yeti X offers high-end customizable performance for a reasonable price.

The Verdict
The Blue Yeti X comes with plug-n-play functionality for easy setup, a desktop stand, visual sound meters, and straightforward controls. Blue has managed to design a microphone that's easy to use and provides broadcast-quality sound. After all, most live streamers and content creators want to focus on entertainment and not fiddling with complex microphone controls. However, for those who wish to delve deep into the Yeti Xs settings, Blue has made that possible as well. The Yeti X provides a user-friendly experience with a versatile four condenser design that comes priced to offer a good value.

The Pros
24-bit rate with a 48kHz sample rate for studio-level quality.
Customize the lighting of Yeti X and match your desktop workstation in style.
Plug-n-play functionality right out of the box.
The Cons
Doesn't use a USB-C cord and requires a specific replacement if needed.
The Logitech G Hub software on Mac sometimes encounters driver errors.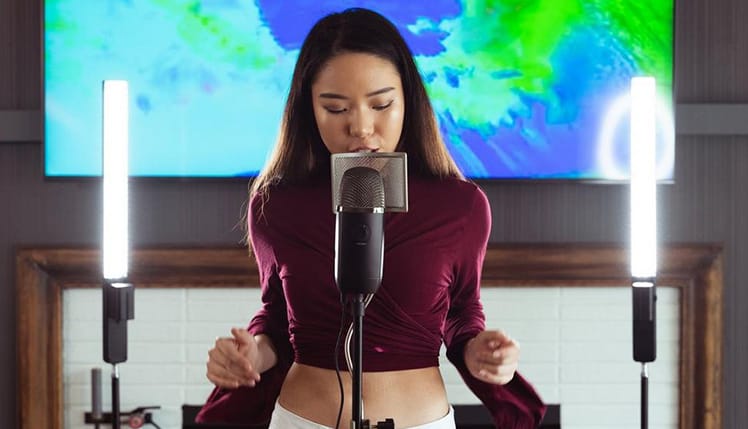 TL;DR
The Blue Yeti X is an excellent choice for content creators, podcasters, and streamers at a reasonable price for a straightforward and high-end microphone.