About Five Nights at Freddy's: Security Breach
Five Nights at Freddy's: Security Breach – New Animatronic Horrors Await
Be Prepared to Hide as the Animatronics at Mega Pizzaplex Don't Tolerate Intruders
A Twisted New Chapter
Five Nights at Freddy's has gone AAA in its 8th installment. Developed by Steel Wool Studios, Five Nights at Freddy's: Security Breach puts a much-needed fresh look at the classic family-friendly horror game. Gone is the single-room design, and instead, this update brings players a free-roaming approach.
As you take on the role of Gregory, a young boy who finds himself trapped overnight at Freddy Fazbear's Mega Pizzaplex, you have several areas to unlock and explore. But don't get caught by the animatronics, as they will do whatever it takes to ensure no intruder escapes.
You can dive into this game on PlayStation 4, PlayStation 5, and PC (via Steam and Epic).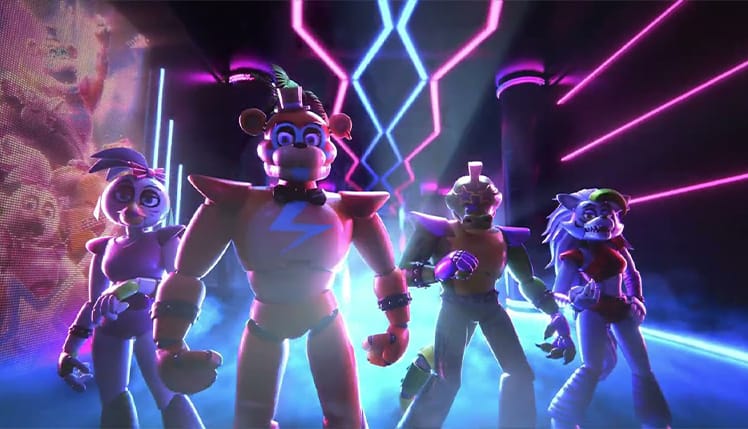 Survive the Night and Escape
After witnessing his favorite animatronic Freddy break down on stage while visiting Mega Pizzaplex, Gregory takes it upon himself to climb up inside without anyone realizing it. However, he soon finds himself trapped, but the animatronics aren't ready to just let him leave.
No, now it's time to hope he survives the night and gets out alive.
Those familiar with the Five Nights at Freddy's franchise will immediately feel at home with this concept. Even so, there are new mechanics thrown in that give this a fresh makeover new and old fans will enjoy.
There are plenty of new characters around too, so if you were itching to see the old faces, perhaps it's best to play the previous games instead.
Still, there are some cool easter eggs -- those that who know the franchise will recognize.
These new faces are nothing to laugh at either. They have that same sinister, creepy-like look and approach that will have you scrambling to get away from them. These creepy animatronics include Pizzaplex security guard, Roxanne Wolf, Montgomery Gator, and Glamrock Chica. There are even some unsettling mechanical spiders in the vents.
Unfortunately, Security Breach lacks the lore found in previous FNaF installments, which were filled to the brim with lore and backstory.
One of the other glaring differences from the previous games in the franchise is Security Breach has a more open-world feel. Meaning, players aren't stuck with just a security room, instead, there are several areas you can get to throughout the game.
Concept Rating: 4.5/5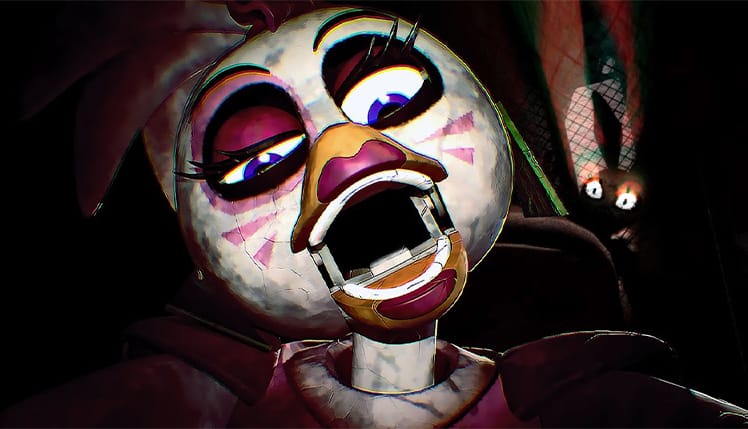 Stunningly Horrific
There's no denying it: Five Nights at Freddy's: Security Breach is a stunning game.
The animatronics all have unique looks that make them instantly distinguishable. And, boy, is that creep factor exaggerated when the lights are out.
The only problem is the bugs. There are a lot of bugs, more so in the PlayStation versions, which puts a damper on that horror factor. Nothing ruins a horrifying chase more than those 7ft animatronics getting stuck due to lag.
But with that aside, the developers at Steel Wool Studios have created a beautiful game with a cinematic feel. Plus, the sound design is intense and adds to the suspense.
In that, it sounds like a quality horror game. You can hear the familiar thumping of the animatronics, and they are even more horrifying when you're hiding from them. When they catch you, you'll notice that familiar screeching, which fans of the franchise will recognize.
So, all the developers have to do is fix the bugs and glitches, and the game will be even better.
Graphics & Audio Rating: 4.5/5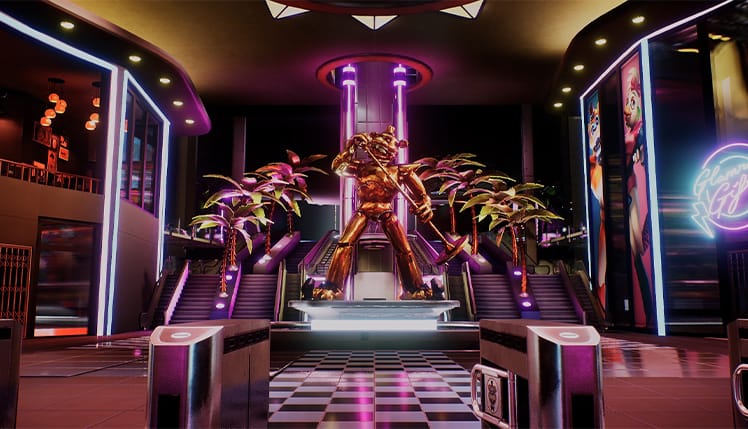 Room to Roam
Perhaps the best gameplay element of Security Breach is that the scenery changes. There are several areas you can approach as you unlock security clearance. However, you want to stay on the move in this game, or else it's game over.
The only downside is that the map can be a bit too big at times. It's easy to get lost if you're not careful, so it's best to explore Mega Pizzaplex and figure things out on your own. You don't just explore the rooms either as you can dive into vents too. Hide from those coming after you, or simply run away.
Most importantly: you have to adapt your strategy to suit the specific circumstance, or else you won't make it.
You can even hop into Gregory's favorite animatronic: Freddy. He'll give you a good place to hide out in the open and scope out what everyone else is doing.
While you're running, you have to figure out which animatronics are out to get you and which are lurking. Some will snatch you and alert the more menacing and dangerous ones to your location. Others wander around and look creepy.
Security Breach keeps you on your toes the first time you play as you figure out which is which. However, the ending feels a bit abrupt. So, you may have more fun playing through the game than ending it.
Gameplay Rating: 4.5/5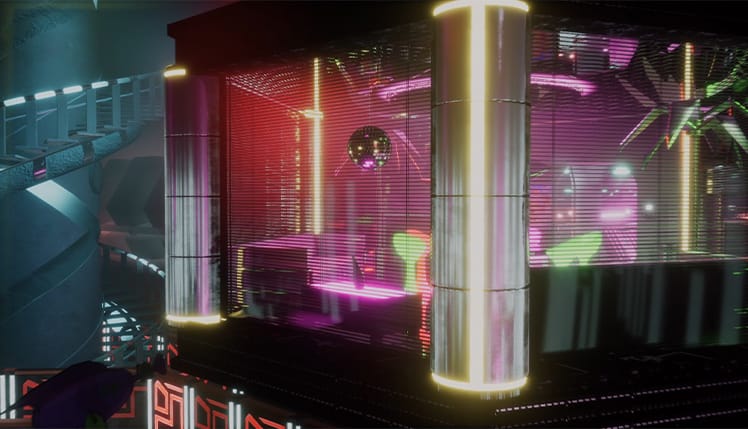 Purchase Options
Five Nights at Freddy's: Security Breach is available on PlayStation 4, PlayStation 5, and PC, so head to the PlayStation Store, Steam, or the Epic Store to buy the game for $39.99.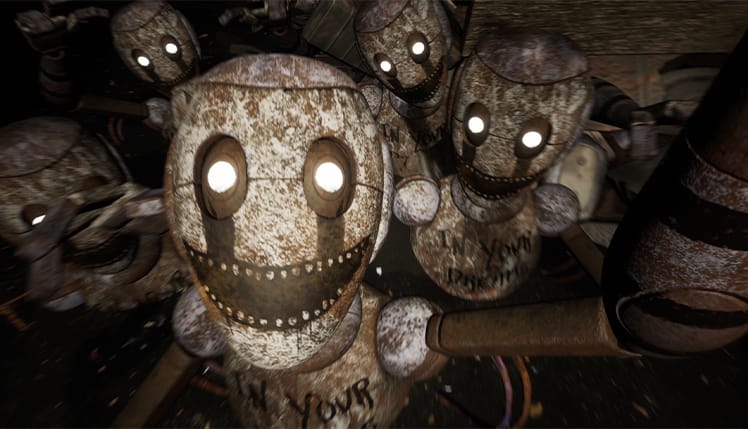 Security Breach is a Fun Horror Survival Game
Whether you've played the franchise before or not, Security Breach is a fun addition to Five Nights at Freddy's. The update to the classic gameplay gives the game a fresh look (sans the bugs).
However, the sound design is the element that truly emphasizes the horror intensity. From the terrifying screeches of the animatronic creatures to the arcade-like soundtrack, the audio provides the perfect amount of intensity that adds to the scare factor fans are craving.
Once you learn the map and hopefully avoid any bugs, you can completely enjoy this entertaining survival-horror game. Also, make sure you jump back in to find any easter eggs lurking in the shadows.
Replay Value Rating: 4/5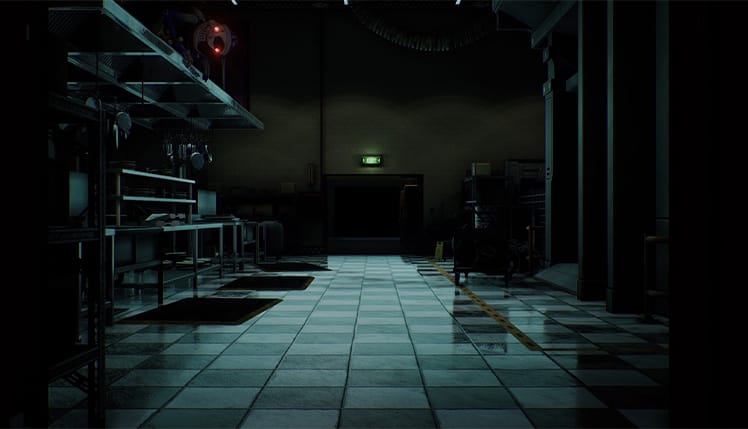 TL;DR
With new characters and an expansive map, Five Nights at Freddy's: Security Breach breathes new life into the popular horror franchise.