About Emily is Away <3
Emily is Away <3 - Poke Your Friends Like the Ol' Days
Relive Social Media's Infancy with Facenook
It's Not Just Emily Anymore
Plenty of time has passed since you and Emily last chatted on AIM. The world and your friendship are both different now. And what's up with this Facenook thing about which everybody's talking? It's 2008 in Emily is Away <3, and it's time to pursue relationships, poke your friends, and farm online.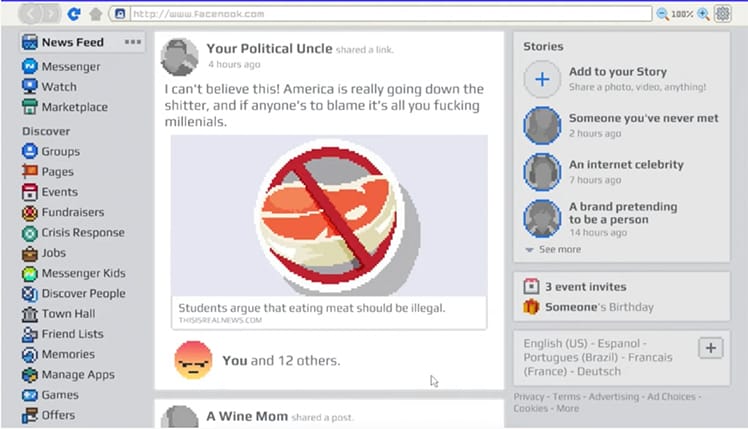 Go Back to A Simpler Time
The days of Farmville and wall posts are back! AIM is dead in this simple life simulator designed to bring you back to the days of Facebook origins. Join a social media platform called "Facenook" and hang out online with your friend group all over again. Relive the crippling anxiety of online break-ups, make-ups, and everything in between-- all while having poke wars with everybody.
It's 2008, and AIM is so lame...
The RPG features five different endings along with an additional thirteen subendings for some of the lesser relationships you develop. The concept is a kick straight in the feels for anybody who remembers a particular social media mogul's heyday, full of online farming and drama. It earns a solid 4/5.
Concept Rating: 4/5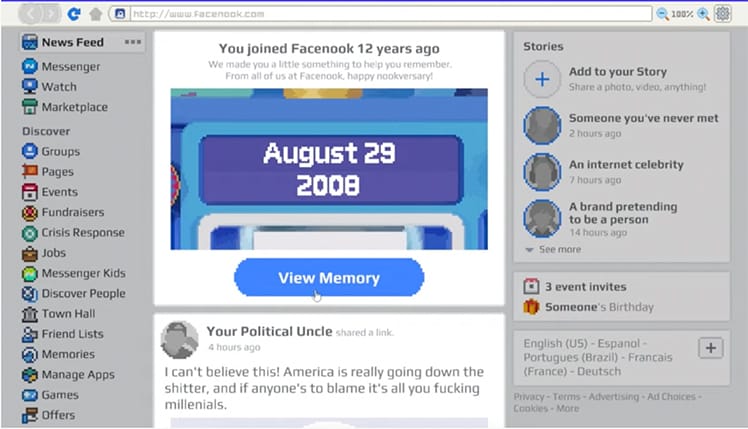 Not Your Politically Annoying Uncle's Facenook
It's not just the way we use social media that's changed. The blue F doesn't look anything like its original vibe. Emily is Away <3 brings us right back to the era it's capturing: 2008, full of chunky in-browser chats and late-night drama bombs of confidences and betrayals both.
It, too, is complete with the basic sounds and vibes present in the original Emily is Away.
The sounds are vintage late-2000s, encapsulating chat and other notification pings along with its classic Face-y look. Play a suspiciously familiar farming simulator game within Emily is Away <3 that, frankly, deserves its remake.
Overall, the graphics and audio set the stage for a truly unique experience. The art style and sounds create a nostalgic atmosphere that transports players to the days of lyrics as statuses and cryptic notes sprinkling a simplistic scrollable news feed. They earn a 5/5 for authenticity while also being completely fresh.
Graphics & Audio Rating: 5/5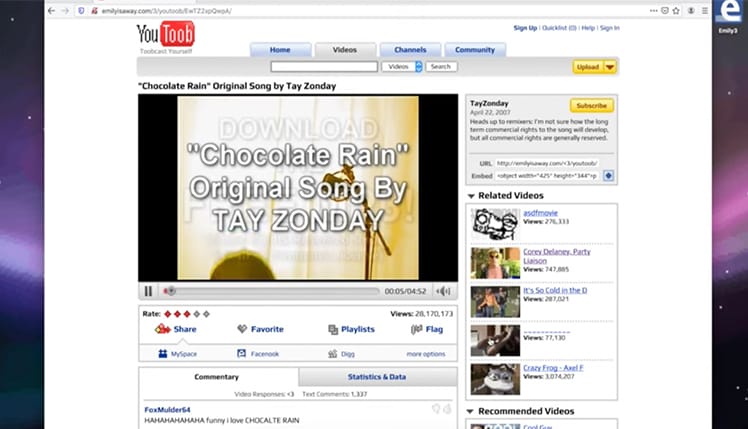 Make or Break Friendships and More
Emily is Away <3 is a short walk down memory lane. Start out making a Facenook account and learning the ropes. Let people know you've joined, or sometimes your friends find out on their own and add you. Start chatting with everyone one-on-one as well as in group chats. It's the main way you develop and change relationships. Chats function with a selection of three different responses to your friends and lovers.
Meanwhile, you can simultaneously interact with "posts." There are notifications like relationship status updates and clickable links to music videos and cute kitten videos. "Notes" are a way to write cryptic messages about your friend's drama, but be careful-- sometimes DMs might come through based on what you post!
Every relationship has its unique ending, so choose your responses carefully!
Kindle friendships with a couple of girls and progress through them. Pursue either of them romantically-- or, possibly, both! But beware, there are consequences to toying with people's emotions. Facenook is full of messy life drama, from late-night confessions and hook-ups to betrayals and broken hearts. Dissect every post with your best friend by your side, or take a different path and become a ladykiller. Every relationship has its unique ending, so choose your responses carefully!
Emily is Away <3 has naturally enticing gameplay that encapsulates how early social media life was. It earns a 4/5 for its ability to use graphics, sounds, and text to create an intriguing social RPG for anyone who enjoys life simulator stories.
Gameplay Rating: 4/5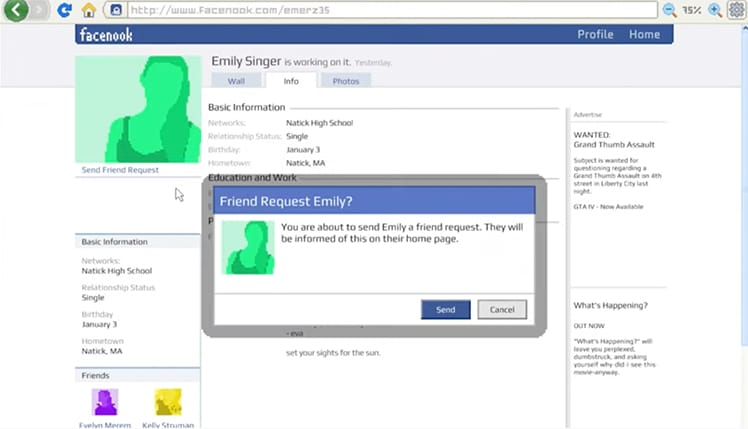 A Slice of Nostalgia Pie
Emily is Away <3 is a nostalgia-inducing simulator that transports you to an era when smartphones were still cutting edge and computer instant messaging reigned supreme. Harvest in the Facenook farm simulator while chatting with friends and making important choices that determine the future of your relationships. Emily is Away <3 is a blast from the past that will give you all the feels.
Replay-Value Rating: 4/5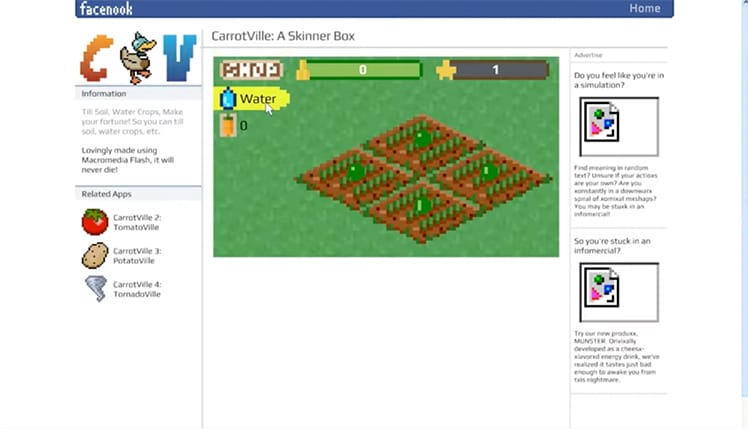 TL;DR
It's 2008, and AIM is so lame -- it's time to check out this Facenook thing everyone is obsessed with in Emily is Away <3.