About Death's Door
Death's Door - Reaping Souls ... As a Crow
An Imaginative Isometric Souls-Like With a Dash of Zelda-Style Exploration and Dungeon Puzzles
A Murder of Crows
Death's Door is a top-down action-adventure game, in a style reminiscent of Zelda in its exploration and dungeon puzzles. As a sentient crow among others of your kind, you play the role of a Reaper and must regain a reaped soul that was stolen from you on one of your assignments. Developed by Acid Nerve and published by Devolver Digital, Death's Door was released on July 20, 2021. It's currently available on PC (via Humble, Steam, Epic, and GOG), PlayStation, Xbox, and Nintendo Switch.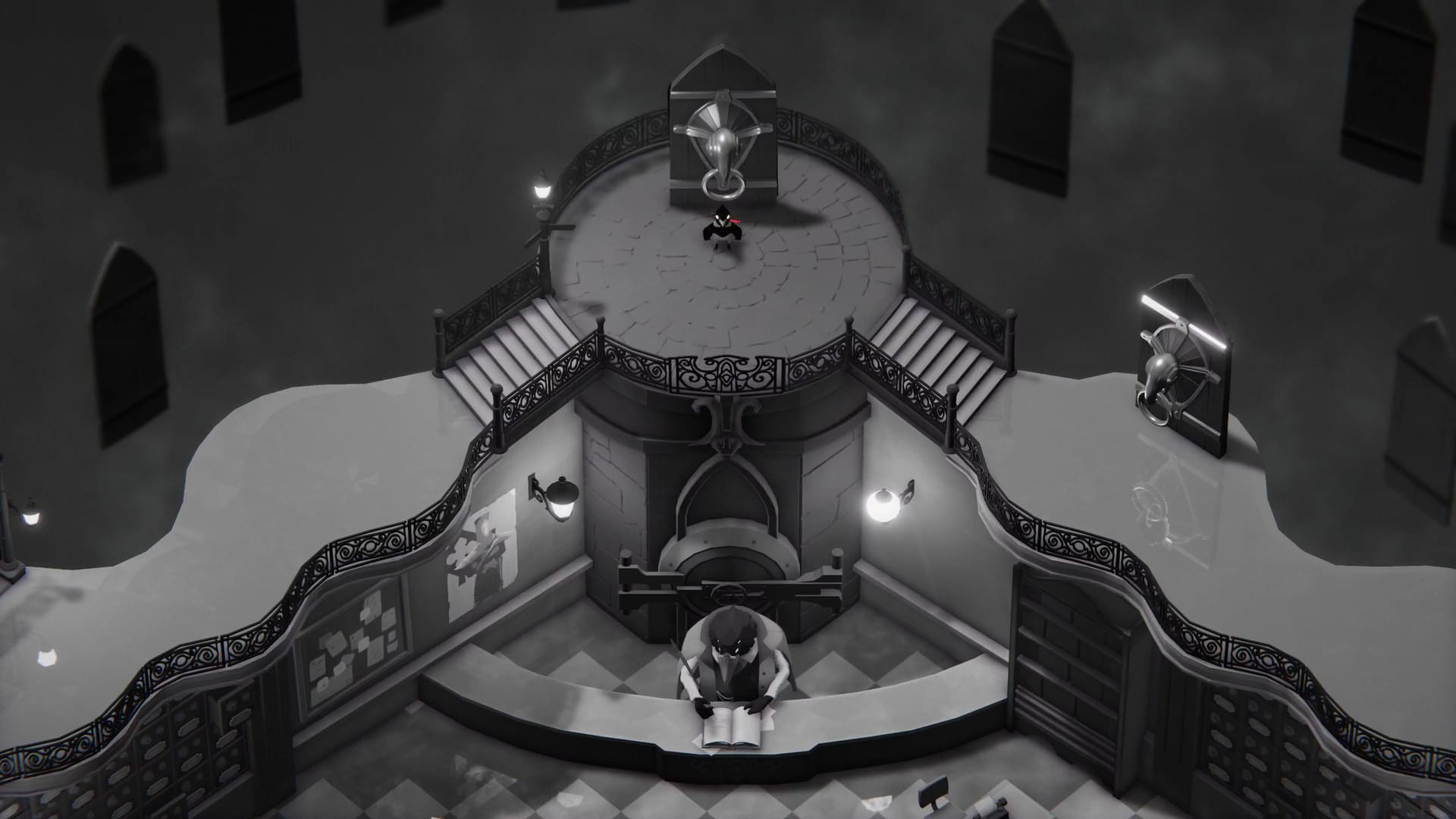 Death and Taxes
Working for the Reaping Commission, you're tasked with harvesting souls that have come to the end of their life. On one of your assignments, you take on a rather large soul, but before you can return to the office, it's stolen from you. It's your job to get it back, and to do it you'll need to gather enough soul energy to open the door of Death itself. Along the way, you'll find challenging boss fights, solve puzzles, and explore a charming yet sombre world. Souls-like in its map exploration, Death's Door is a loving homage to some of the first Zelda games.
Concept Rating: 4/5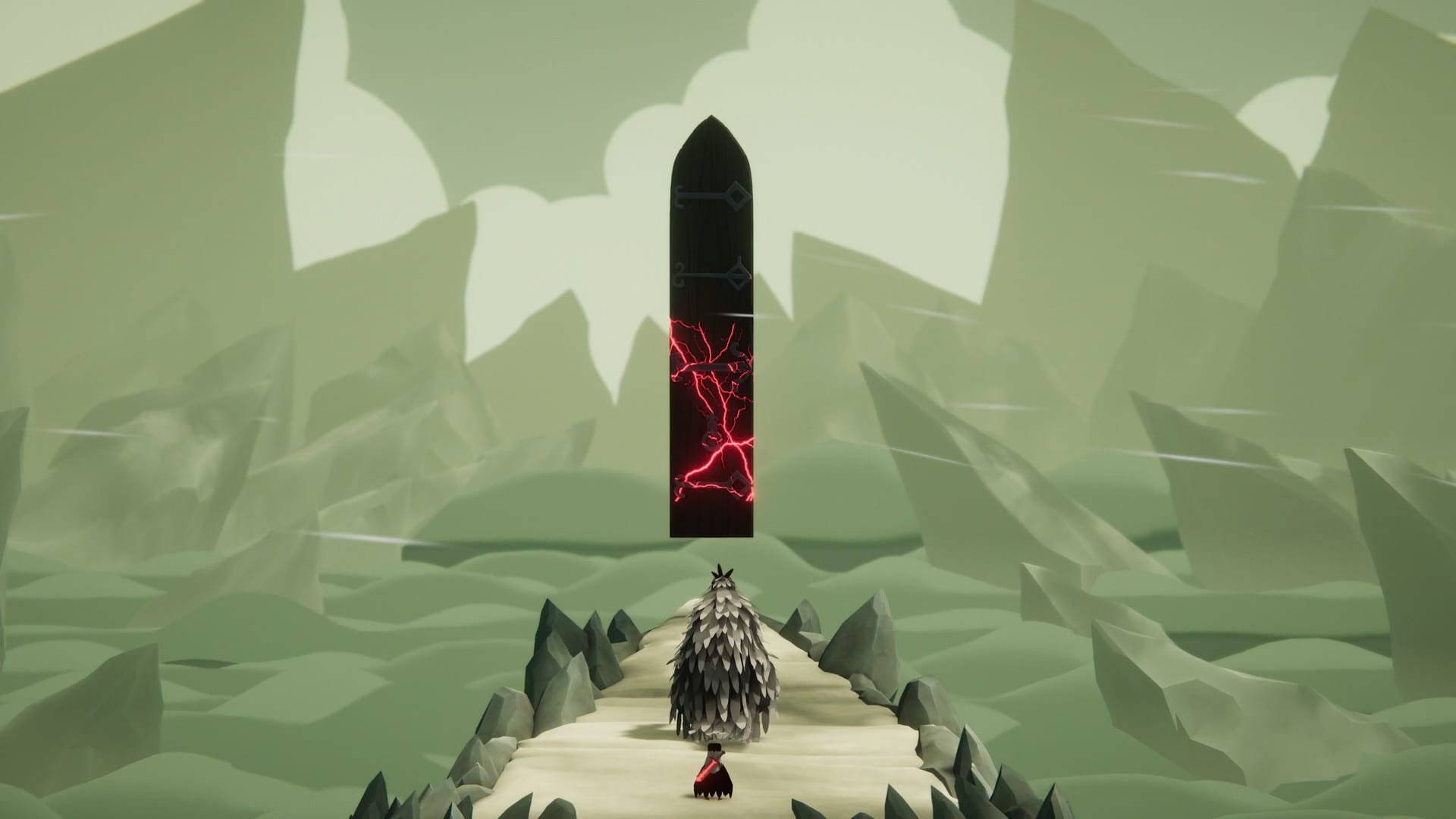 Red, The Color Of Blood
Death's Door is set in a world of leeched color and atmospheric landscapes. There are haunted graveyards, ruins, and creepy mansions. In the Reaping Commission office, Acid Nerve has made the suitably striking decision to have everything in black and white. Except, that is, for the bright red glow from your sword and bow.
Characters exude charm and personality almost effortlessly, which is achieved by the quick head tilts and bird-like movements of the corvid characters. The soundtrack speaks well to the world of Death's Door, with hushed music and what sounds like whispers in the air. In all, Acid Nerve has done a fantastic job of rooting the player in the world they set out to create.
Graphics & Audio Rating: 4/5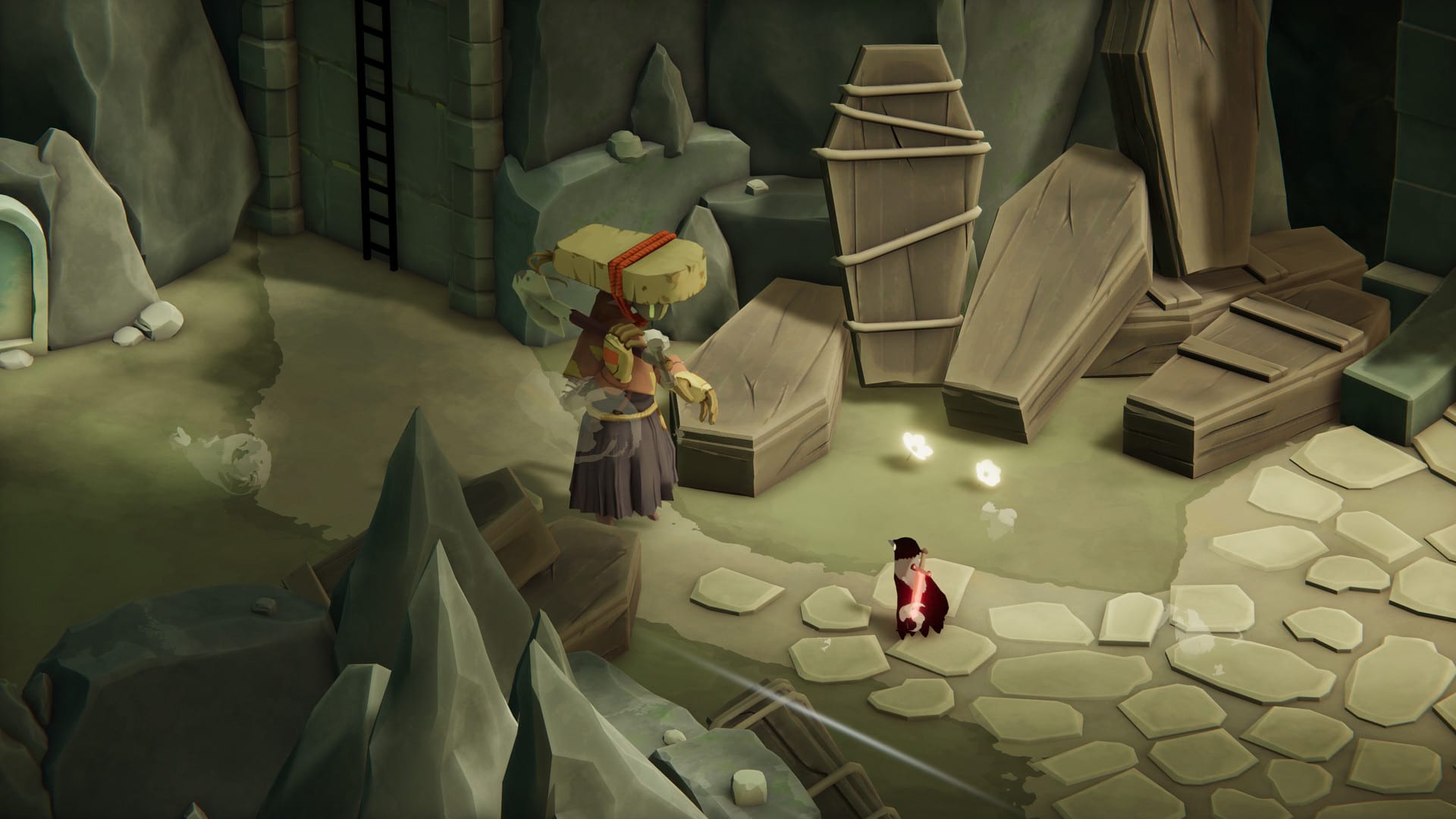 Nail In The Coffin
The puzzles in Death's Door are simple in their concepts, but plentiful without overstaying their welcome. While they mostly consist of finding keys to open gates or flipping switches, there's enough variety and a challenging enough progression to these puzzles to continue entertaining players.
Exploration sits at the soul of Death's Door, with deliberately designed maps with secret passageways and shortcuts, in a Souls-like style. Optionally, you'll have "shiny things" to collect, along with health and magic upgrades scattered throughout the world. Avid Nerve has managed to create a world that sparks a sense of curiosity in players, helping to drive the sense of curiosity and wonder which is always rewarded.
To defeat the monsters populating the world, you'll make use of the sword you start with, along with a magic bow to deal damage from a distance. There are other weapons you can find too, such as an umbrella. While weapons won't see individual upgrade options, this allows players the freedom to try out each weapon without agonizing over spending points on the wrong weapon and leaving none left over for a potential weapon they'll find in the future. Each weapon has its own strengths and weaknesses, along with its own combos. In lieu of weapon upgrades, players can increase their own strength, speed, dexterity, and magic, which will apply to all weapons. The combat itself feels solid, with a satisfying weight to it. Its mechanics are simple, but never feel overly easy, thanks to the increasingly difficult waves of enemies the game throws at you.
While Death's Door might not offer hundreds of hours of gameplay, there is a fantastic post-game section that takes a few extra hours. This is necessary to play 100% of the game but is more than worthwhile.
Gameplay Rating: 5/5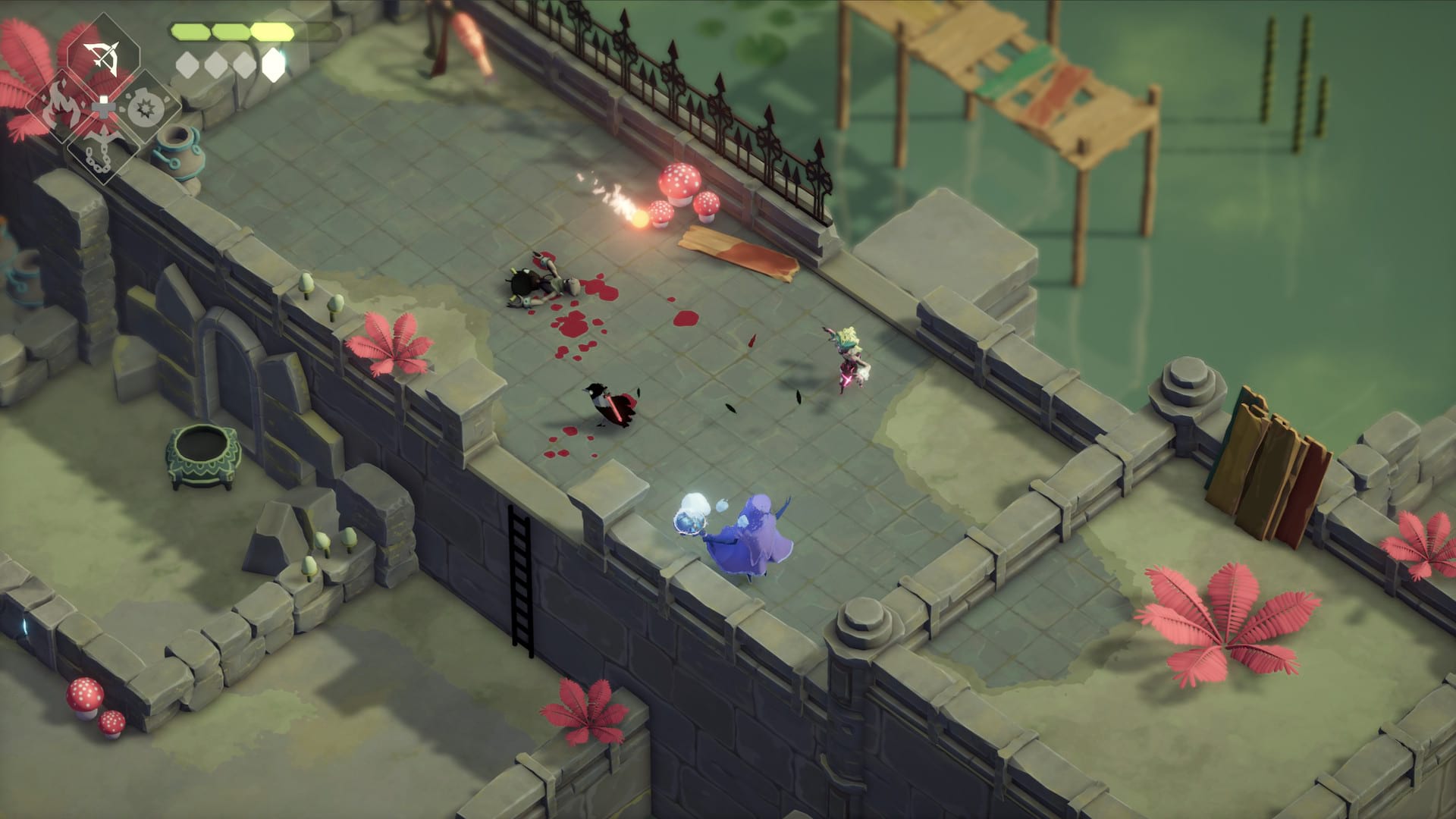 Highly Polished
Death's Door is a classic Zelda-like dungeon-delving game with highly polished combat, tons of secrets to explore, and puzzles with the right amount of challenge. Its only downside is that it isn't longer.
Replay Value Rating: 4/5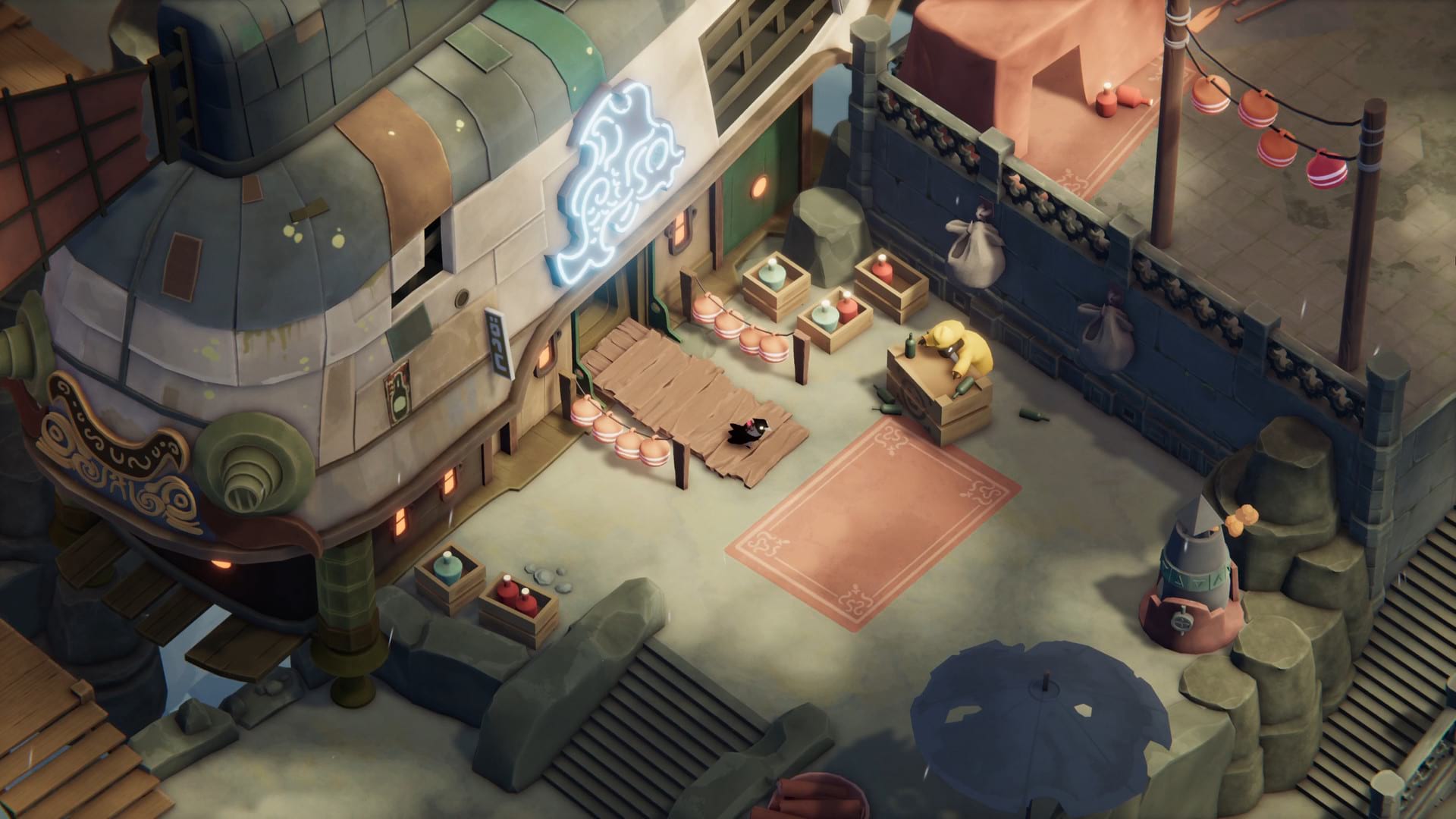 TL;DR
Death's Door is a charming top-down action-adventure game that will delight players with its sense of curiosity and wit alongside its combat and puzzles.