About Call of Duty: Vanguard
Call of Duty: Vanguard – WWII Meets Zombies
Fight Your Way Through Waves of Nazis and Hungry Zombies
Nazis and Zombies Everywhere in Call of Duty: Vanguard
Call of Duty: Vanguard is the latest addition to the epic first-person shooter franchise developed by Sledgehammer Games and published by Activision. Players are thrown into WWII, battling across multiple fronts as they witness the inception of the Special Forces.
With the campaign story, the multiplayer battles, and the zombie section, there's plenty to shoot at and blow up. It's available on PC via Battle.Net, PlayStation 4, PlayStation 5, Xbox One, and Xbox Series X|S.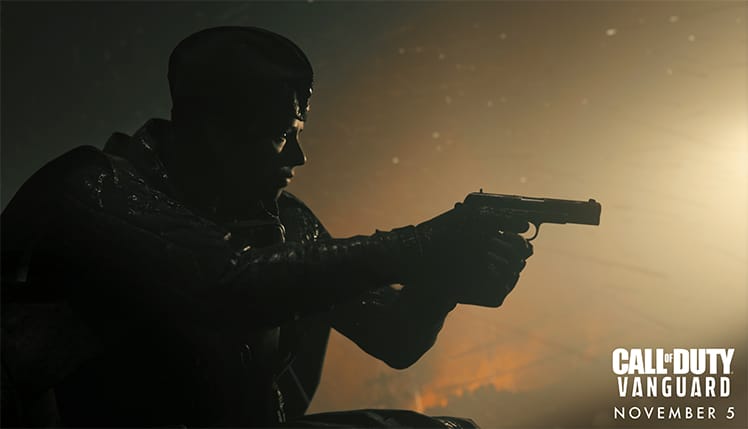 Vanguard Keeps Us Back in Time
Those who have played various Call of Duty games in the past can get a happy surprise to see the birth of the Special Forces in the campaign section of Vanguard. Serving as a sequel to Call of Duty: WWII, players get to control multiple characters, fighting on the Eastern Front, Western Front, The Pacific, and North Africa.
This concept certainly keeps things from being static as you get to meet these different characters, learning their backgrounds and motivations as they each have their missions to play through. There's a heavy storytelling aspect to this for those who enjoy such character-building.
For those of you that want to instantly get into the action, you can jump into the multiplayer mode instead. There are 20 maps in all to keep the excitement going with new combat mechanics that may surprise seasoned players.
Then there is the zombie portion of the game. It isn't as … thrilling as one would hope, unfortunately. It's a rather basic horde fighting wave after wave, and it seems so standard because it isn't completed. More features are set to be added in December. As it stands, there's not much fun to be had with the zombie mode yet.
Concept Rating: 4/5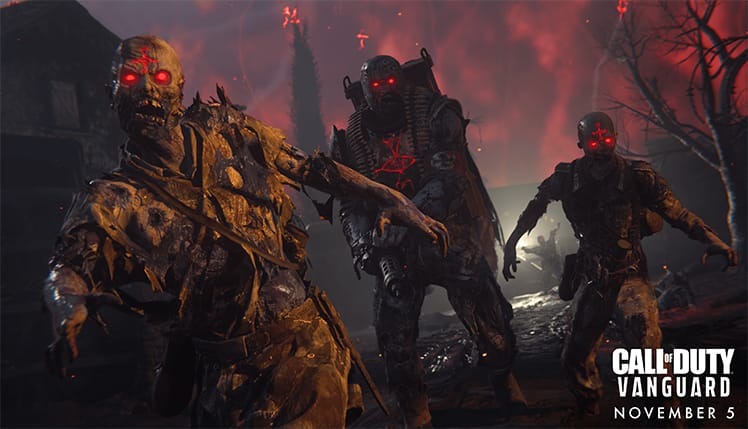 Stunning Realism in a Brutal War
There's no denying this single thing about Call of Duty: Vanguard -- it looks absolutely beautiful.
The graphics, especially on next-gen consoles, stand out effortlessly. There's wonderful animation that's noticeable in the campaign portions with each of these characters looking and feeling believable. Even the voice work is top quality.
All of the maps are worth praising. It's stunning and daunting at the same time considering you're rushing through various war-torn fronts. You may even find yourself a bit distracted admiring the view from these versatile settings.
Graphics & Audio Rating: 5/5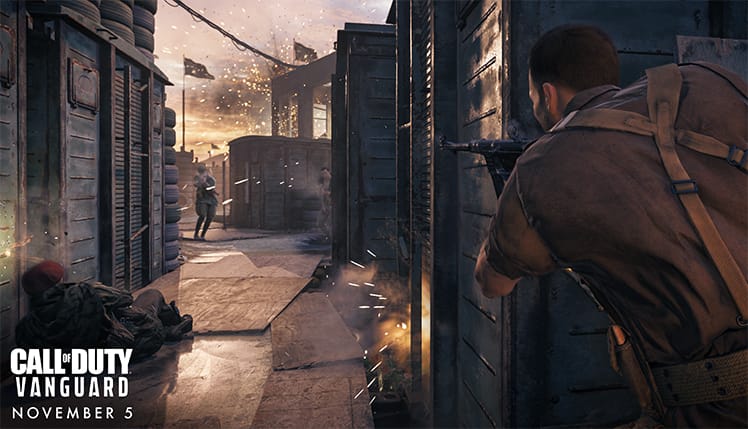 Tradition Blends with New Mechanics
To stand apart from previous entries to the franchise, Vanguard introduces new gunplay mechanics like blindfire, and they also offer up even more weapon customization and custom ballistics. Environments are designed to be reactive too, further enhancing the multiplayer aspect of it.
Some players, especially new ones, may struggle initially to get into the multiplayer mode. It can take some gruelling, long hours to level up weapons, and some may feel like they're grinding to get to where they want to be.
Still, there are three pacing filters to choose from, including Tactical, Assault, and Blitz. This lets you focus on specific playstyles to better tailor the experience.
As for the zombies … again, it isn't completed. There isn't much to say about it besides the fact that as it stands now, it can quickly become repetitive.
Gameplay Rating: 4/5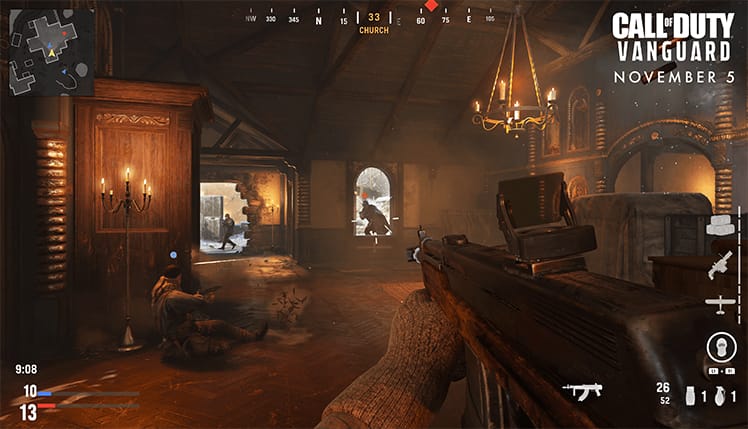 Vanguard is a Welcomed Addition to the Franchise
Call of Duty: Vanguard can be a thrilling and fun experience for new and old players. There are plenty of familiarities involved for nostalgia purposes, but there are also several new features and photo-realistic graphics to keep things fresh and exciting.
Combat is smooth too, encouraging you to work to improve your skills while letting you know exactly what you did wrong if you fail.
Although the zombie mode isn't what people expected, there are promises of more to come with the seasons down the line.
With additional post-launch content upcoming, the replayability, as with the previous Call of Duty games, remains strong.
Replay Value Rating: 5/5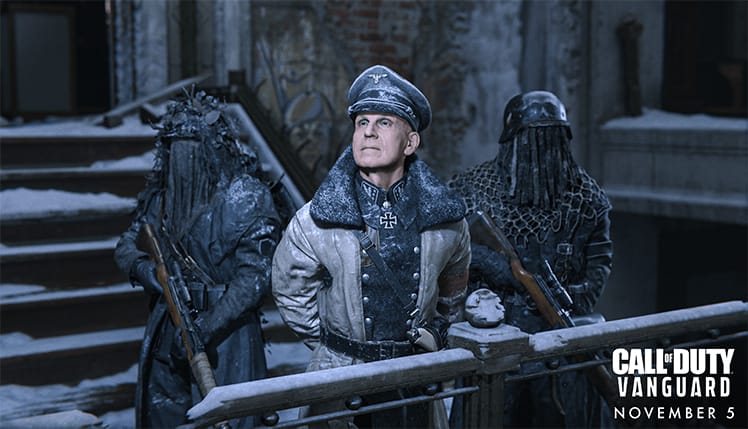 TL;DR
Call of Duty: Vanguard is a follow-up to WWII, serving as an inception story for the Special Forces while giving players improved graphics, new gameplay mechanisms, and a slew of new maps to explore.